First look at Oprah's Favorite Things for 2018 with exclusive 'GMA' Deals and Steals
Photo Illustration by ABC News
November 07, 2018, 5:54 am
The most wonderful time of year is almost here and Tory Johnson has exclusive "GMA" Deals and Steals on the hottest gifts of the holiday season: Oprah's Favorite Things.
Adam Glassman, creative director of O, The Oprah Magazine, joined Johnson Wednesday on "Good Morning America" to share a first look at the gifts Winfrey has on her list this year.
Score big savings on everything from Oprah's favorite foot massager to the jumpsuit she calls "like a onesie for grown-ups." There's also "empowering" jewelry, artisanal popcorn and more.
The deals start at just $15 and they are all 50 percent off.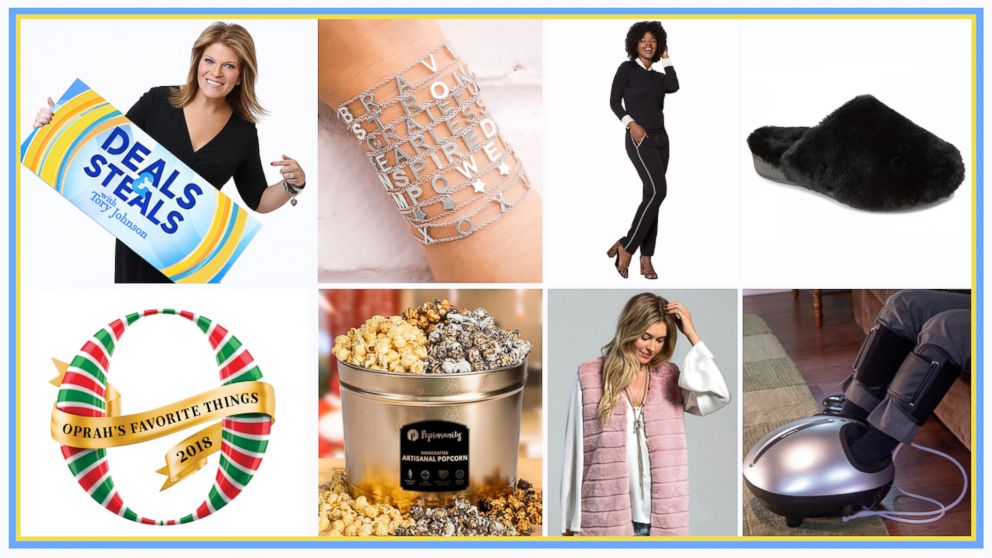 Find all of Tory's "Deals and Steals" on the special deals website, GMADeals.com.
Plus, get an exclusive Daily Deal online daily from Tory! Through December 13, you can find a new deal here every day, Monday to Thursday. So, bookmark this page and check back!
Deal Details:
1. Use the links provided below on the date(s) listed to receive the savings.
2. All deals are available only while supplies last. No back orders, unless specified by the individual vendor. No rain checks.
3. Deals cannot be combined with other coupons and offers.
4. Contact retailers for any questions about products before ordering online.
5. Shipping rates indicated are valid in the continental United States only.
NEED HELP? CONTACT TORY: For those who need assistance with a deal, please email Tory Johnson directly: help@gmadeals.com. Tory and her team respond to all viewer emails within an hour during business hours.
By clicking on these website addresses, visitors will leave Goodmorningamerica.com. The Shopify-powered web stores in the links are operated under different terms and privacy policies than Goodmorningamerica.com. ABC will receive promotional and financial consideration.
truMedic: InstaShiatsu + Foot Massager
Original: $199
GMA Deal: $99.50
50% savings
Valid: 11/7/18
Winfrey says, "When I tried this foot massager, I swear fireworks lit the sky, waves pounded against the shore, and a choir of angels sang. This is some powerful pampering."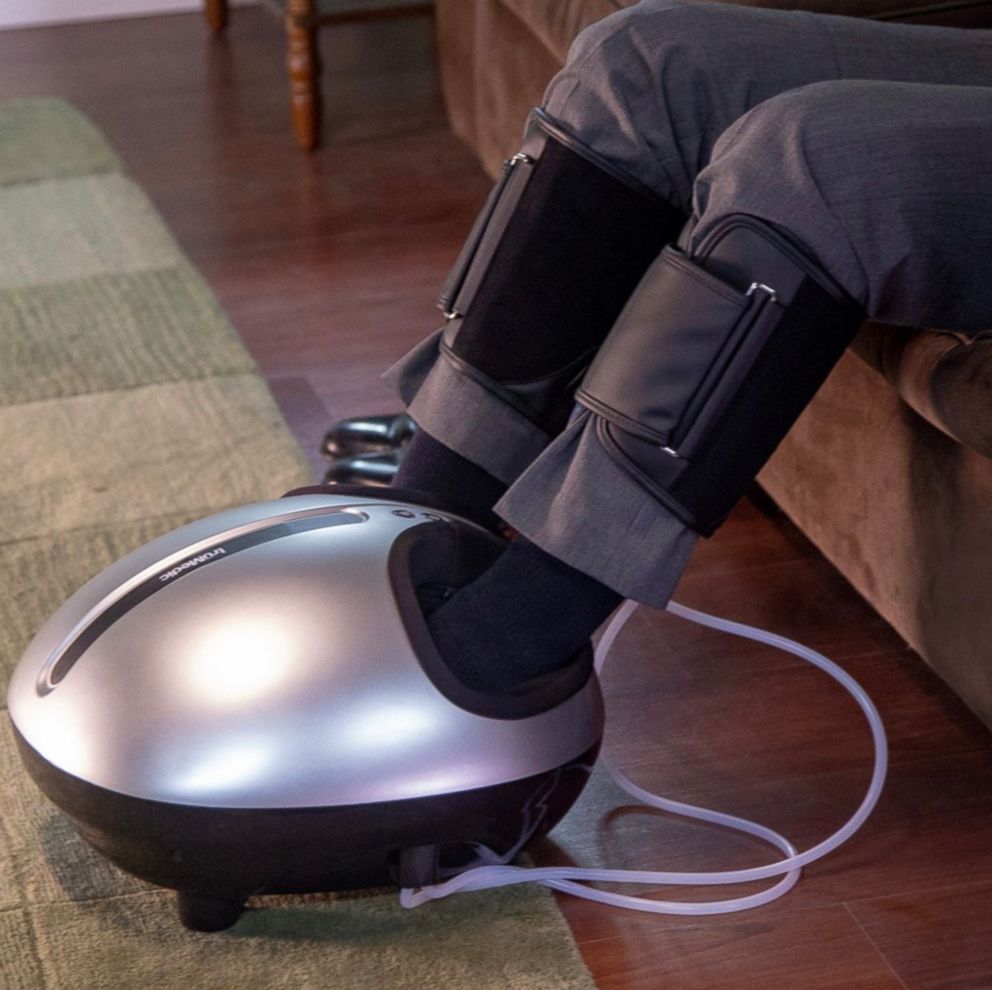 truMedic's InstaShiatsu + Foot Massager with heat gives you a deep tissue foot massage in the comfort of your home. Using a combination of rollers, airbags and heat, the ergonomic and unique design complements your foot structure and provides a relaxing, enjoyable foot massage. There are three intensity settings – ranging from mild to very strong – and three massage modes. This also includes a pair of air pressure leg compression sleeves, which massage your calves the same time as your feet. Each session lasts for 15 minutes and will automatically shut off. Due to weight, shipping is $34.95 and limit one per customer.
LA RELAXED: Jumpsuit
Original: $168
GMA Deal: $84
50% savings
Valid: 11/7/18
gma-larelaxed.com
Winfrey says, "Like a Onesie for grown-ups, this jumpsuit is a pleasure to wear on a long trip because you can curl up in it and still look fresh when you get where you're going. That stripe down the leg sure does slenderize."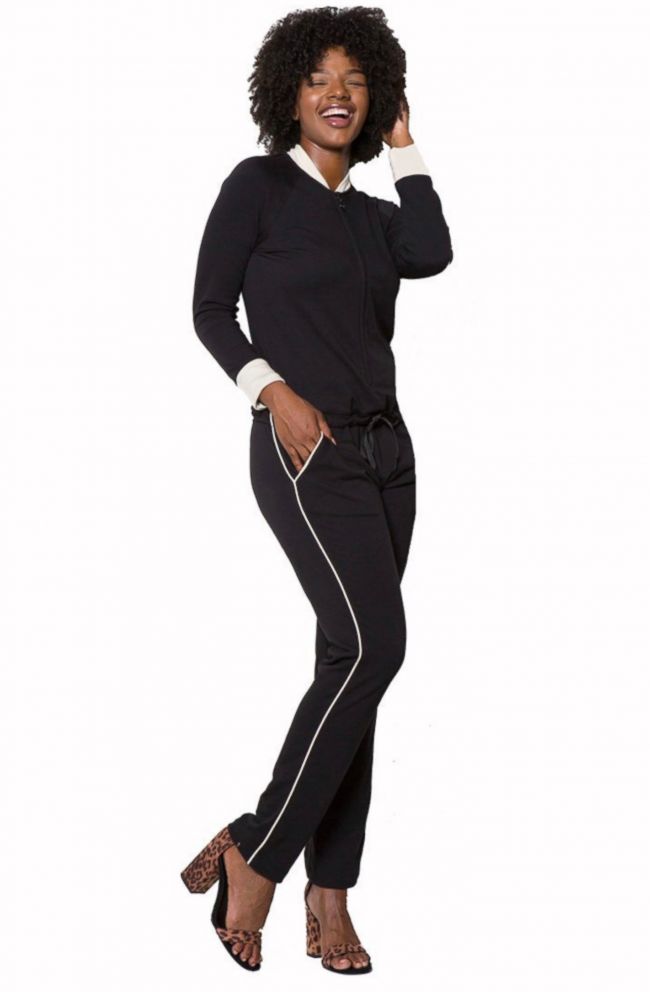 Flattering and versatile, LA RELAXED's jumpsuit can easily be dressed up or down depending on the occasion. Featuring elegant ivory piping, a contrast collar and convertible cuffs, the front zip closure and pockets keep this jumpsuit looking relaxed yet sleek. The drawstring waist and slim leg is figure-flattering. Sizes range from S to XXL in this breathable French Terry fabric. Limit two units per order. Shipping is $4.95.
Echo: Faux Fur Vest
Original: $89
GMA Deal: $44.50
50% savings
Valid: 11/7/18
gma-echodesign.com
Winfrey, "Our magazine's very hip interns assure me that these sumptuous, satin-lined, fake-fur vests are very on-trend. Go faux!"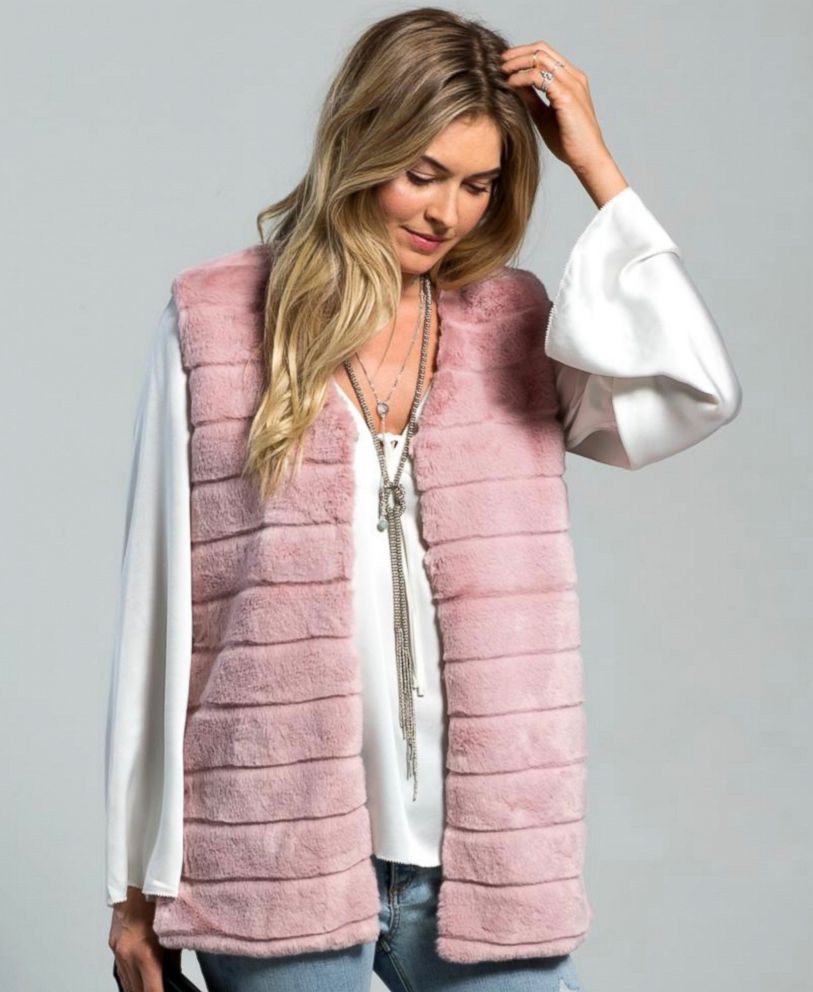 Super soft, cozy, plush and stylish – Echo's faux fur vest is versatile with an elongated silhouette. The vest is lined with a silk-like satin and features a striped texture, hidden front hook and eye closure and two side seam pockets. Wear it with a blouse, t-shirt and jeans or over a dress for warmth and style. Available in black, ivory, silver and pink. Sizes range from S/M, M/L and L/XL. Shipping is $5.95 or free with the purchase of two or more.
EMPOWERED by Maya J: Bracelets
Original: $38
GMA Deal: $19
50% savings
Valid: 11/7/18
gma-mayajnyc.com
Winfrey says, "The words you see are the ones I want my girls at the Oprah Winfrey Leadership Academy to use to describe themselves. Now they can wear a delicate reminder right on their wrist."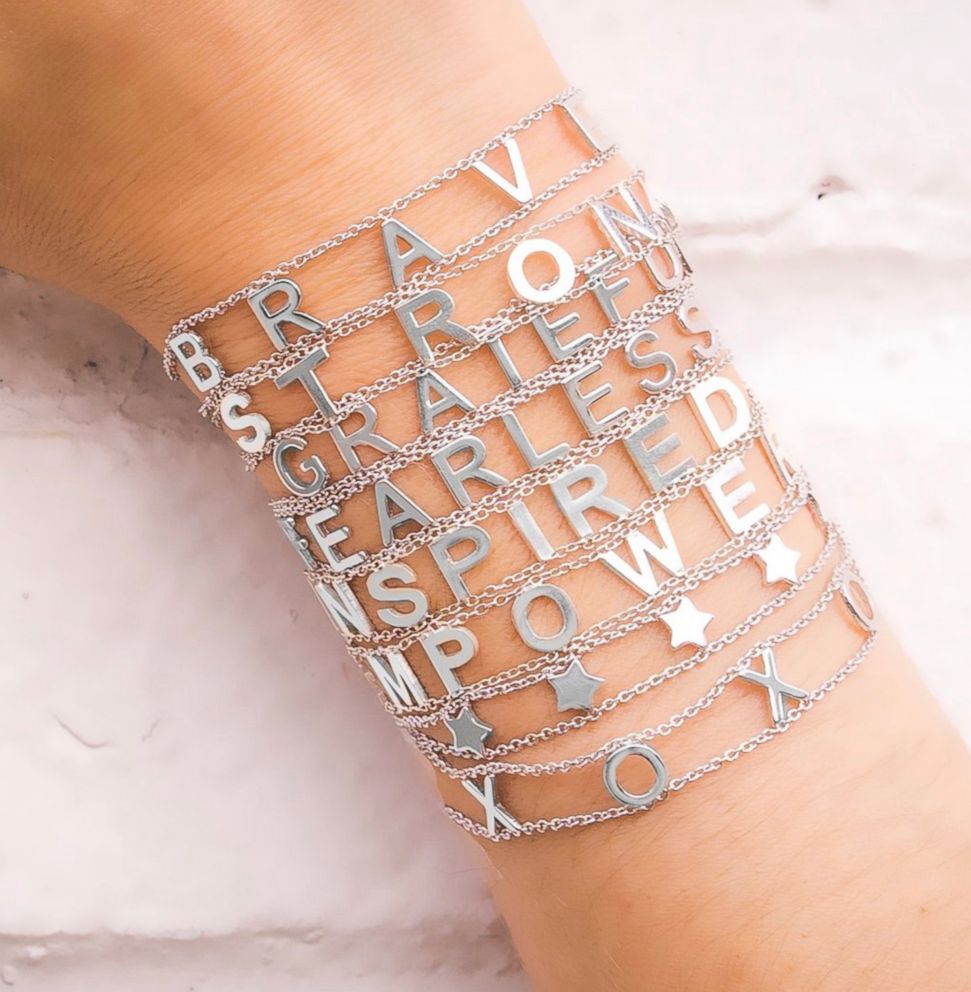 EMPOWERED bracelets celebrate girl power and spread love, strength and positivity. "Empowered," "Fearless," "Grateful," "Brave," "Strong" and "Inspired" are just a few of what each bracelet indicates. Made of brass and plated in white gold, each bracelet has an adjustable 6"-8" extender and includes a lobster claw closure. Stack them or wear individually. Each bracelet comes packaged in a drawstring pouch. Shipping is $4.99 or free for orders over $50.
Vionic: Gemma Mule & Plush Slippers
Original: $60 to $80
GMA Deal: $30 to $40
50% savings
Valid: 11/7/18
gma-vionicshoes.com
Winfrey says, "These slippers aren't just made for shuffling around--with an orthotic footbed, they're bound to put a spring in your step. I slipped them on and thought I was walking on a cloud."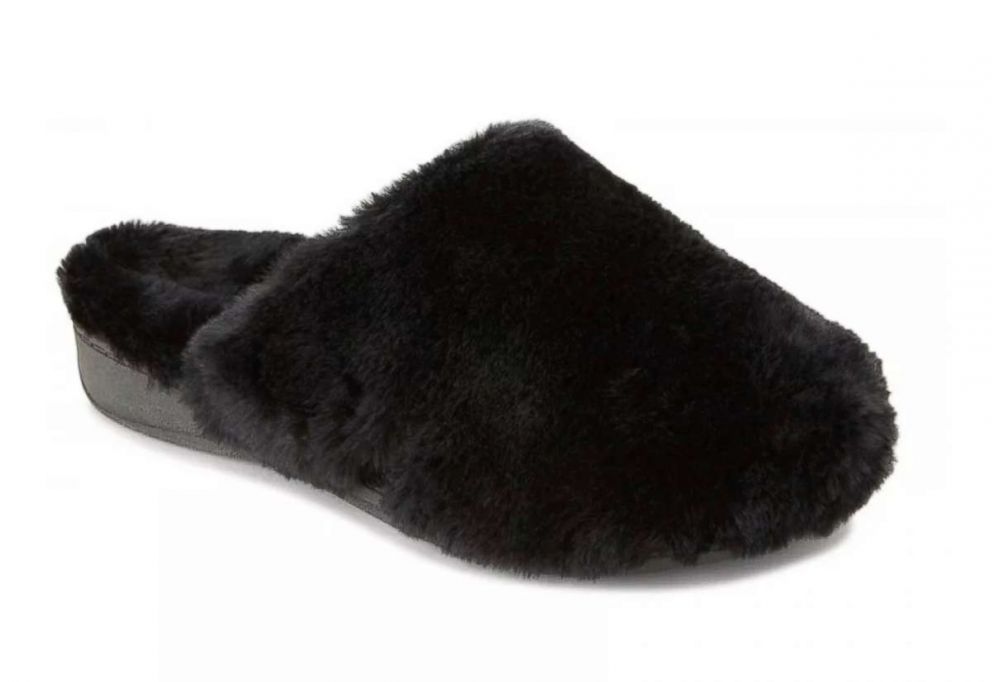 Vionic slippers give your feet the cozy relaxation moment they deserve and the insole support they need. With a sturdy insole to support your movement, the Gemma is wrapped in soft and cozy fabric with a closed front to keep your toes warm. Plush and terry cloth options are available. The medium/wide width is available in whole sizes 5 to 12. Shipping is $5.
Popinsanity Artisanal Popcorn: Popcorn Gift Bag & Tins
Original: $30 to $180
GMA Deal: $15 to $90
50% savings
Valid: 11/7/18
gma-popinsanity.com
Winfrey says, "I've gone for sweet and salty, cookies and cream, and caramel-chocolate drizzle to fill this popcorn tin!"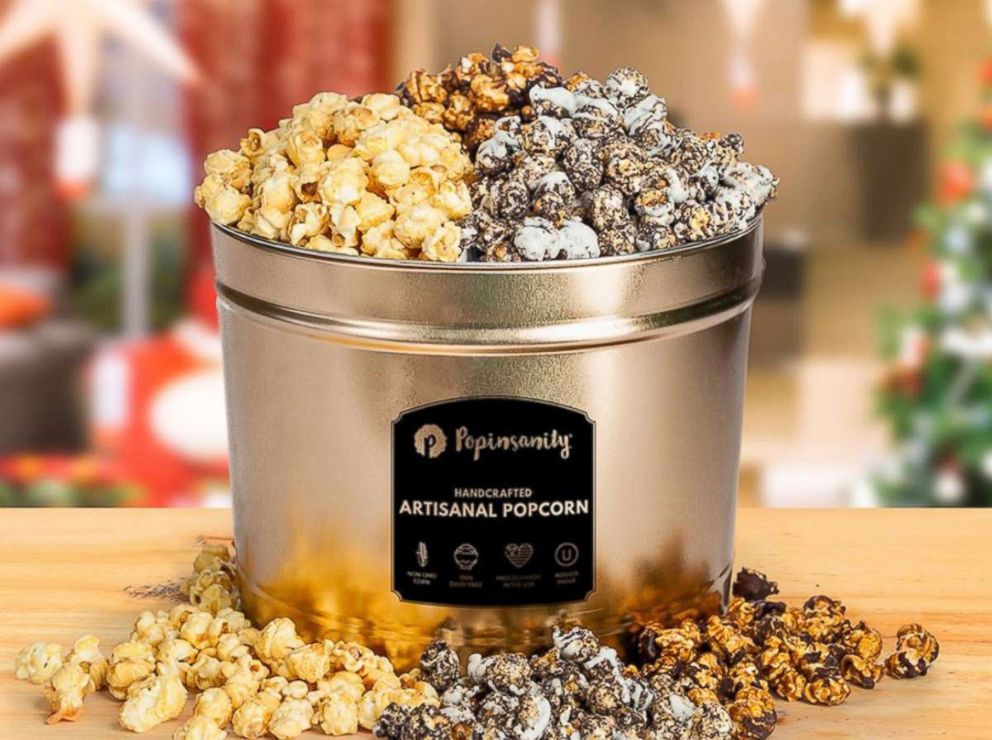 Proudly handcrafted in the USA, Popinsanity's irresistible popcorn is made fresh every day in its New York confectionary. Non-GMO and dairy-free, Popinsanity ethically sources premium ingredients and locally sourced corn kernels. The small batch productions ensure that every flavor of popcorn is perfect. Two or three flavor options are available: Caramel Chocolate Drizzle, Cookies & Cream and Sweet & Salty. Each comes packaged ready for gifting. Shipping starts at $6.95, depending on size of order.
Find all of Tory's "Deals and Steals" every Thursday on our special "Deals" website, GMADeals.com.
NEED HELP? CONTACT TORY: Anyone who needs assistance with a deal can email Tory Johnson directly: help@gmadeals.com. Tory and her team respond to all viewer emails within an hour during business hours.