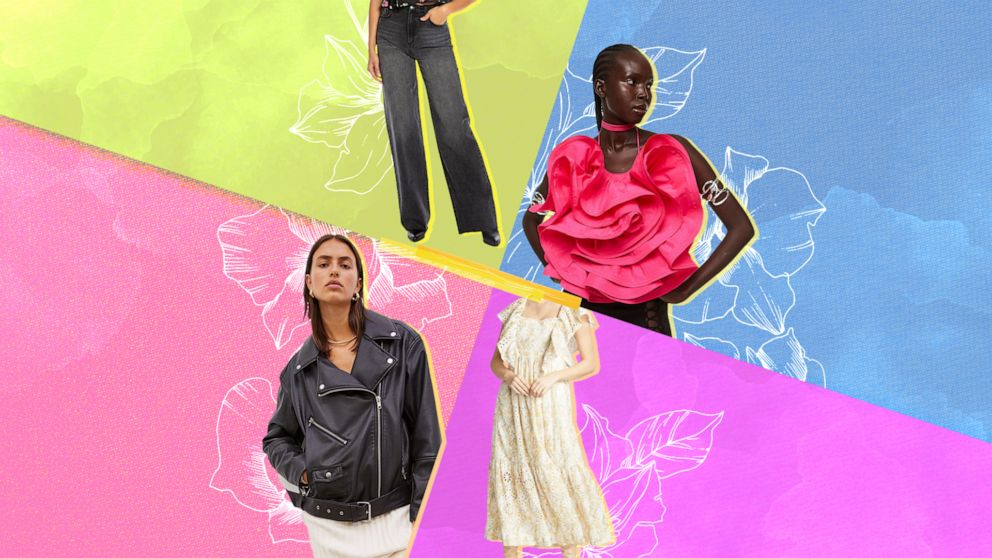 Spring has sprung, and it's the perfect time to upgrade your wardrobe.
Whether you're looking to remix some pieces you already have or add in a whole new rack of picks, there are lots of options for any and everybody.
Not sure where to start? No worries! There's a fresh new crop of seasonal trends that can help put you on the right track.
"Good Morning America" tapped experts including Saks OFF 5TH chief merchant Molly Taylor, fashion stylist and style expert Naina Singla, and Jenee Naylor, the creator behind HighLowLuxxe, to break down all the latest and greatest in spring fashion.
Just ahead, feast your eyes on some of this spring's most standout trends.
Get more shopGMA! Sign up for our newsletter, and follow on Instagram and TikTok.
By clicking on these shopping links, visitors will leave Goodmorningamerica.com. These e-commerce sites are operated under different terms and privacy policies than Goodmorningamerica.com. ABC will receive a commission for purchases made through these links. Prices may change from the date of publication.
Wide-leg denim
"We're definitely experiencing a denim comeback for spring 2023, with flare and wide leg styles as the favorites," said Taylor.
Shop it:
Playful pastels
"Pastels can often be romantic and sophisticated when they are done right," said Singla. "This season, we are seeing a mix of lighter shades of pastels in powder blue, mint green, lavender and baby pink."
Shop it:
Rosettes and texture
"Rosettes are back in style and are here to stay this spring," said Naylor. "You might remember them from their heyday during season 3 of 'Sex and the City.' Rosettes are a super cute and versatile accessory, and they offer a fun way to add a little glamor to an everyday look. Pin them on a blazer, a classic button-up shirt, or wear one on a choker/necklace to add a little drama to the neckline."
Shop it:
Denim skirts
"The denim skirt is a trend you don't want to miss this season. It's an ideal spring go-to piece because it's flattering for all body types, versatile and accommodates every budget," said Singla.
Stylist tip: For a casual weekend look, try wearing a pair of mules with a sleeveless knit sweater. This look is a great go-to style for brunch with friends that is both chic and effortless.
Shop it:
Biker chic
"This trend pays homage to the undeniable early 2000s fashion era. Biker and moto jackets, in a more relaxed fit and style, are a good go-to trend for this spring season," said Naylor.
Stylist tip: Instead of a classic trench or tailored blazer, try incorporating a cropped Moto-style jacket.
Shop it: