Blink-182's Mark Hoppus shares update after cancer diagnosis: 'I woke up today feeling better'
Catching up with Blink-182 live on 'GMA'
Tommaso Boddi/WireImage via Getty Images, FILE
Blink-182 bassist and vocalist Mark Hoppus gave fans an update about his health over the weekend after announcing his cancer diagnosis last week.
Hoppus, who revealed in a statement on June 23 that he'd been undergoing chemotherapy over the last three months, said during a Twitch stream" target="_blank">Twitch live stream on Sunday that his latest round of chemotherapy made him less "miserable" than prior bouts.
He also said that he was feeling much better than he did on Saturday, which he described as "hellish."
"I woke up today feeling better," he said on Sunday. "I went for a walk and I had a decent breakfast, and I haven't felt like I was gonna throw up today, so we'll take it as a win."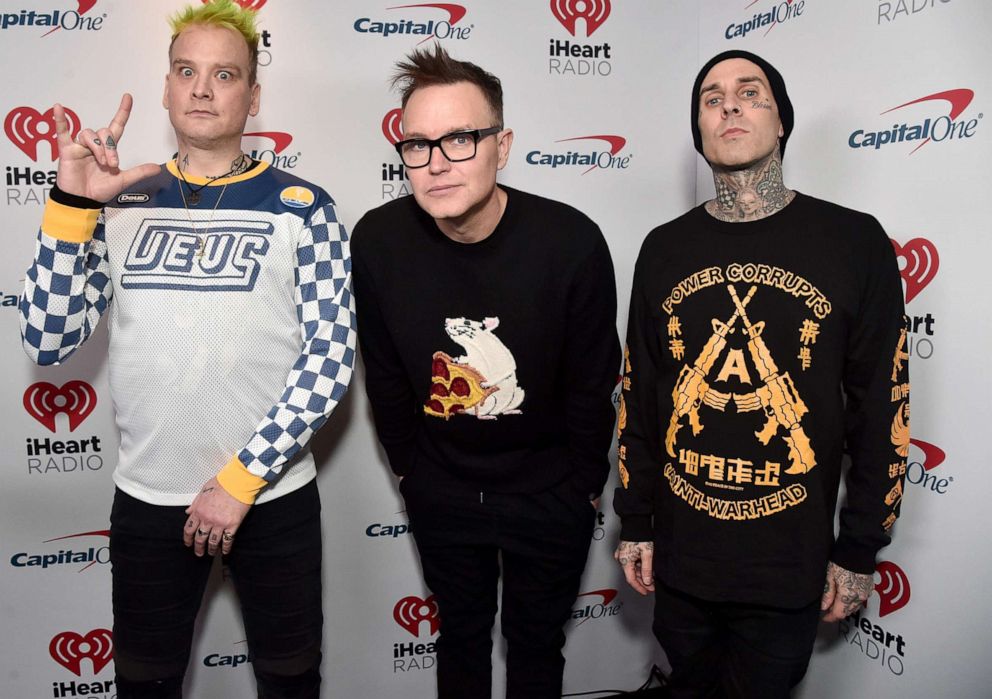 Hoppus has not disclose the type of cancer he has or which stage it's in.
Unlike after previous chemo treatments, Hoppus also said he was able to remain productive after his latest round.
"I've actually watched movies and walked around and cleaned the house and hung out with my dogs," Hoppus said. "I didn't just feel like a poisoned, electrified zombie leaned up against an electric fence like I did ... the past couple of rounds."
That walk marked the first time he'd left the house in five days, he said, noting that doing so has been a rare occurrence lately due to his weakened immune system from the chemo.
"I can't go anywhere right now," Hoppus said. "I wanted to go to the Dodgers [baseball] game last night, I can't. I want to go hang out with friends and go to a restaurant, I can't."
"My white blood cell count is way too low for me to go out," he said. "So I am stuck trying to get better, and that's all right. I'll take it."