These celebrities brought their moms to the Oscars and we can't handle the cuteness
When it comes to the Oscars, moms always win best supporting role.
Several celebrities melted our hearts by having their mom on their arm on the 2019 Oscars red carpet.
Bradley Cooper had not one, but two beautiful dates at the Oscars: his girlfriend, Irina Shayk and his mom, Gloria Campano.
The "A Star Is Born" director arrived at the red carpet with his two best gals on each arm. It isn't the first time he's brought his mom along for the big night. The two previously attended together in 2014, when Cooper was nominated for best supporting actor his role in "American Hustle."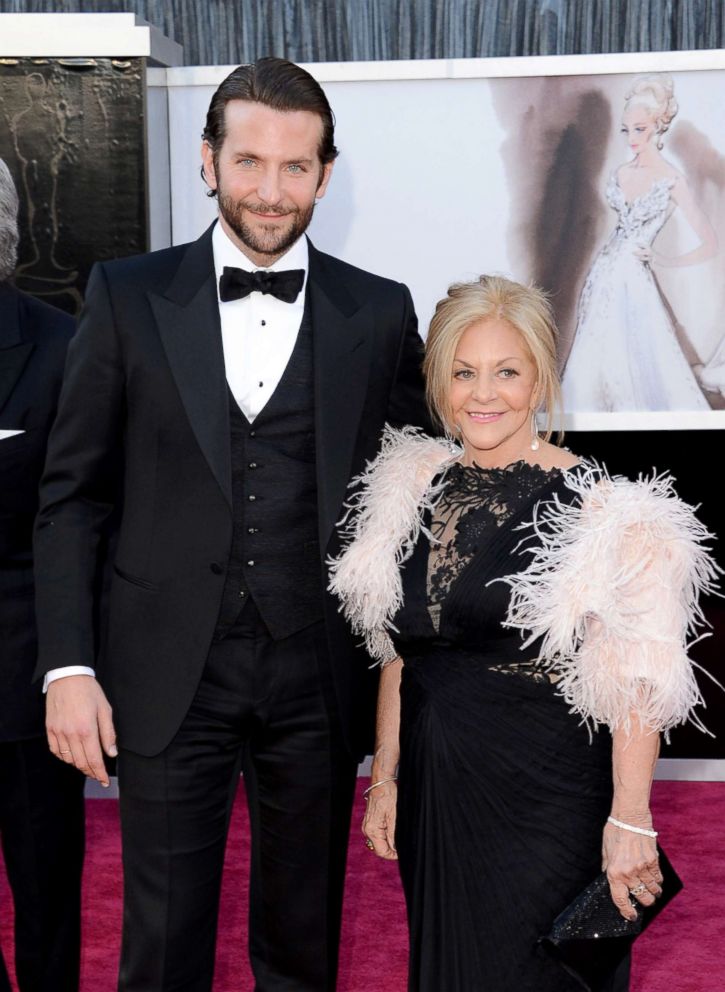 Cooper wasn't the only one to bring his mom as a date. Michael B. Jordan, whose film "Black Panther" was nominated for best picture, also posed for pictures on the red carpet arm-in-arm with his mom, Donna Jordan.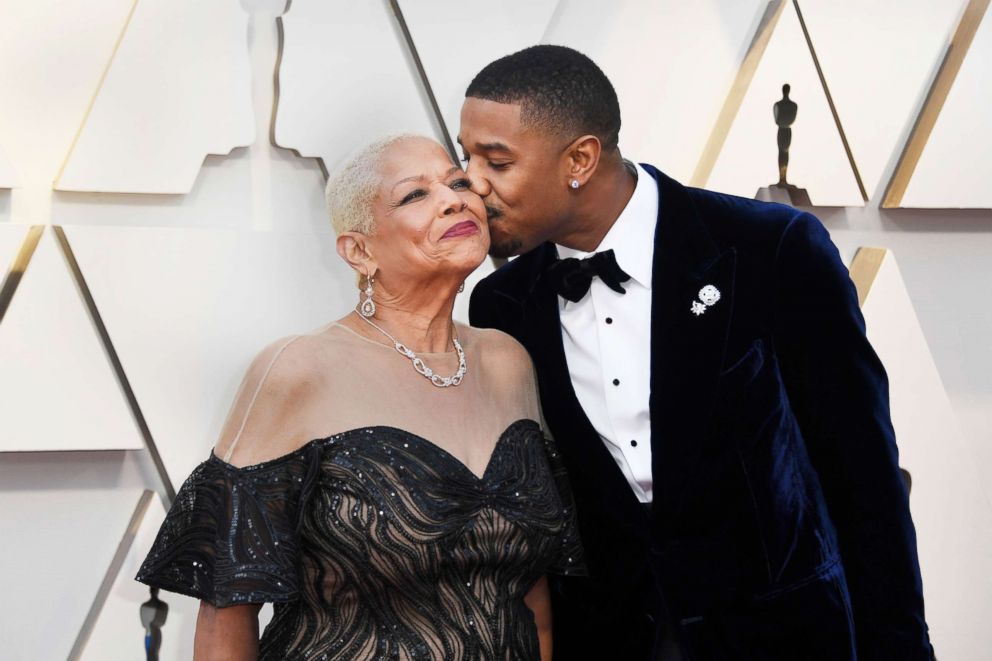 He shared a photo of the two on Instagram, writing, "My mama about to make me have to fight somebody she looking so pretty."
Best actor winner Rami Malek also brought his mom with him to the Oscars. He thanked her in his speech, saying, "My mom is here somewhere. Oh, I love you. I love you lady."
The camera then panned to her in the audience, hands on her face and overcome with emotion.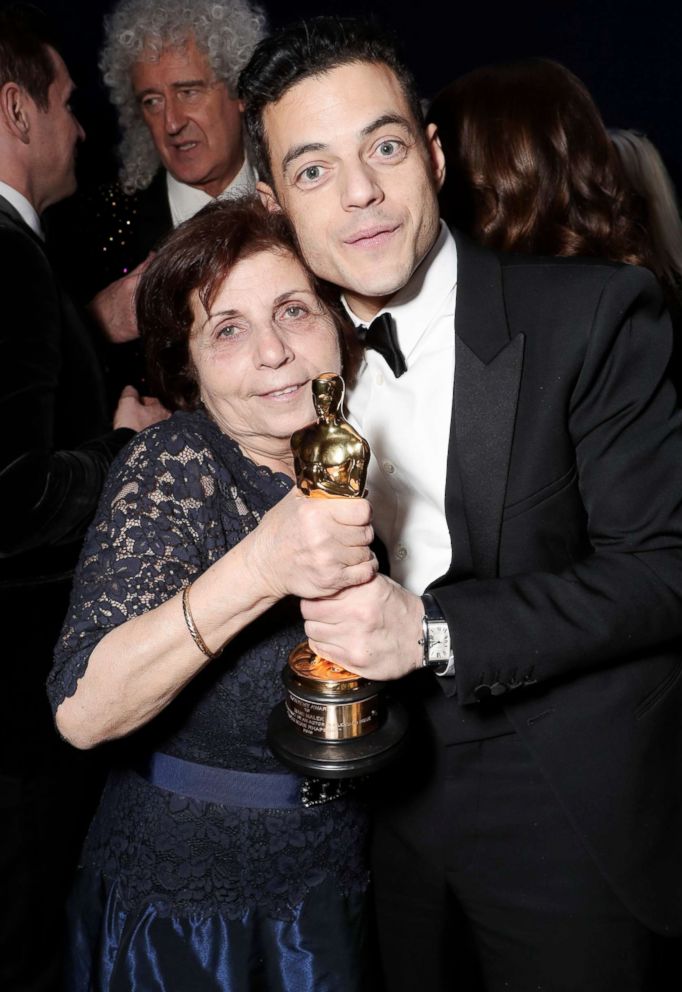 Malek posted a picture of the two of them on Twitter with a tweet that read, "So fortunate to have the most supportive woman in my life. Love you mom!!!"
Actors weren't the only ones who brought mom along to the show -- several actresses had their moms by their side for their big night as well.
Best actress nominee Yalitza Aparicio had her mom by her side on the Oscars red carpet. The two held hands and looked stunning in gowns of different shades of blue.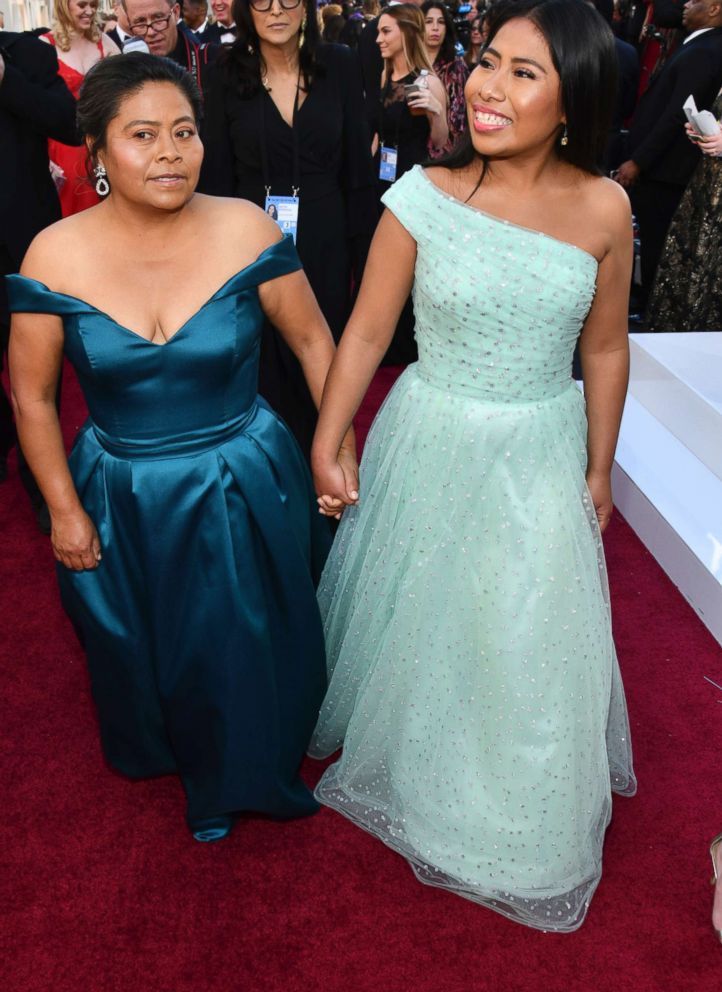 Best supporting actress winner Regina King also brought her mom along on the Oscars red carpet.
In her acceptance speech, King thanked the people in her life for her Oscars win, saying, "I'm an example of what it looks like when support and love is poured into someone."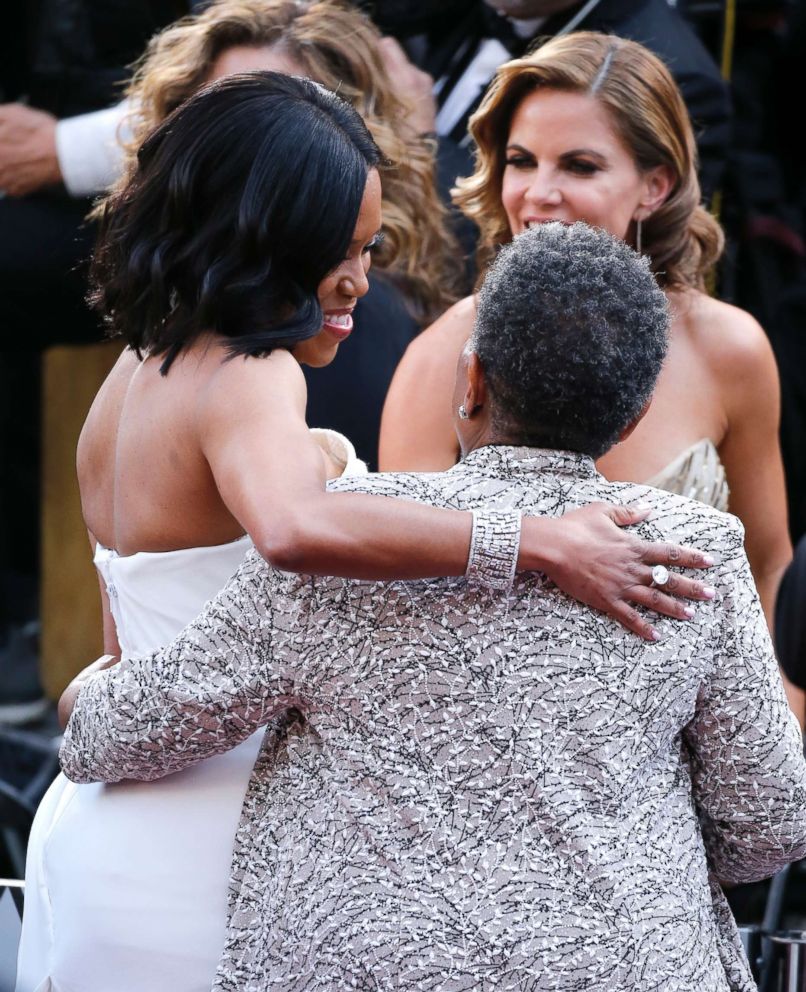 Academy Award-winning actress Charlize Theron also brought her mother to Oscars. This isn't Theron's mom's first rodeo; she was sitting right next to Theron as she won best actress for her portrayal of convicted serial killer Aileen Wuornos in 2004.