Country singer Chris Housman says his song 'Drag Queen' highlights 'resilience' of the LGBTQ+ community
Country singer talks LGBTQ+ representation in the genre
Amid a wave of anti-LGBTQ+ legislation sweeping across the U.S., out gay country singer Chris Housman says he wants his new song "Drag Queen" -- and its music video -- to highlight the "resilience" of his community.
"I want anybody on the LGBTQ+ spectrum, especially trans folks right now, to feel that resilience and know that you've got a support system behind you regardless of what crazy things are happening in several states right now," Housman told "Good Morning America." "I want people to feel like we just have to love each other more than they could ever hate us."
Housman, a 33-year-old musician based in Nashville, said he sat down with his co-writers Chris Sligh and Mary Kutter to write the song after Tennessee became the first state to restrict drag performances.
Tennessee Gov. Bill Lee signed legislation on March 2 prohibiting "adult-oriented performances that are harmful to minors" performed on public property or in front of children, making violation of that law a criminal offense. The legislation specifically targets "male or female impersonators" alongside topless dancers, go-go dancers, exotic dancers and strippers.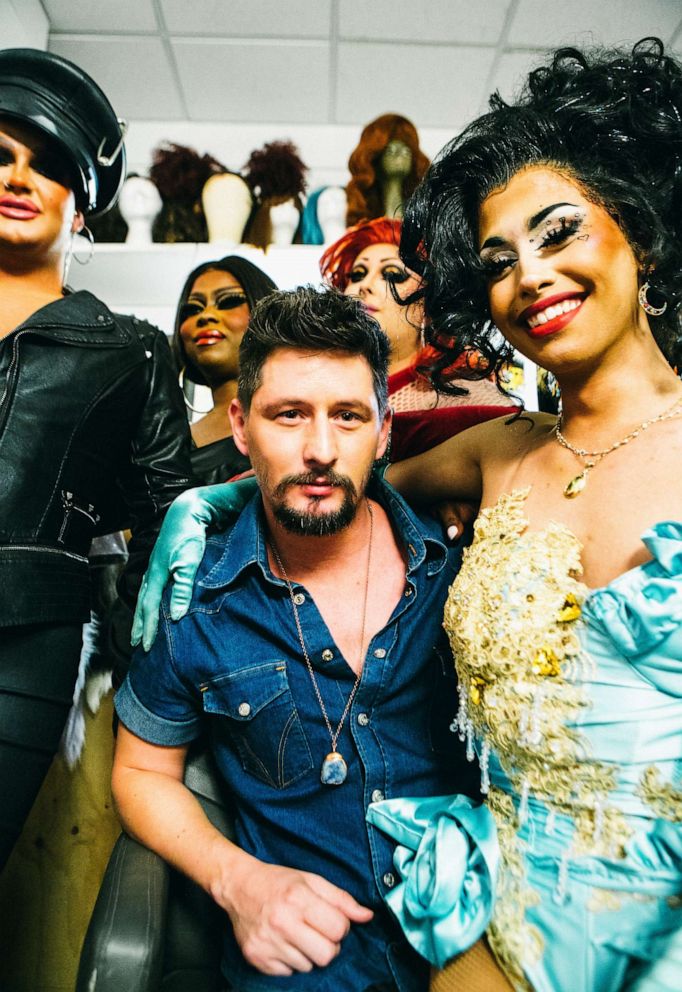 The legislation was temporarily blocked on March 31 by a federal judge who called it "vague and overly-broad," delaying its enforcement while the court considers its constitutionality.
"I want people to feel like we just have to love each other more than they could ever hate us."
Similar anti-drag legislation has been introduced in more than a dozen other states across the country.
Housman said "Drag Queen," released on April 14, "encompasses the beauty and magic" that he's seen from drag performers, including one of his "dear friends," a kindergarten teacher by day and a drag queen named Kennedy Ann Scott by night.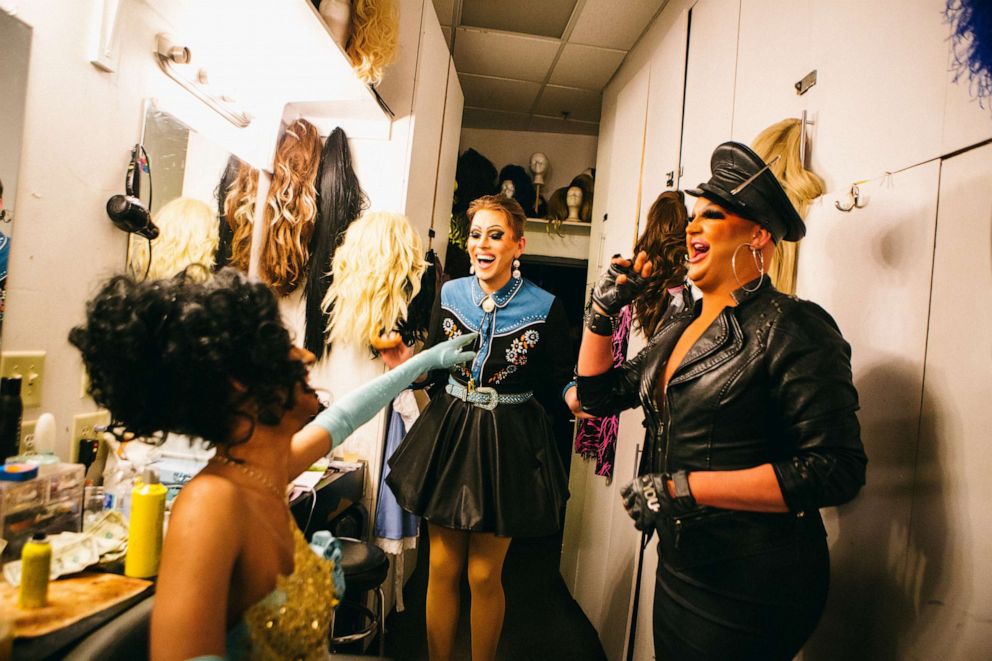 "The same that I've done with other songs, we wanted to tackle this heavy subject in a light way," he explained. "I feel like there's a lot of joy in the song."
Housman filmed the music video for "Drag Queen" at Play, a bar in Nashville that he says is an important place for him and has "always just been a safe space in what can feel not so safe in the South."
He recalled, "It was right here at Play that I saw my first drag queen in 2008 when I was in college, and that was just so huge for me coming from a town of [approximately] 200 people in western Kansas."
Housman was joined in the music video, directed by Ford Fairchild, by some local drag queens -- including Arsyn, Perplexity, Sasha Dereon, Ivy St. James, Vanity, Deception and Obsinity -- all of whom he said were "so sweet."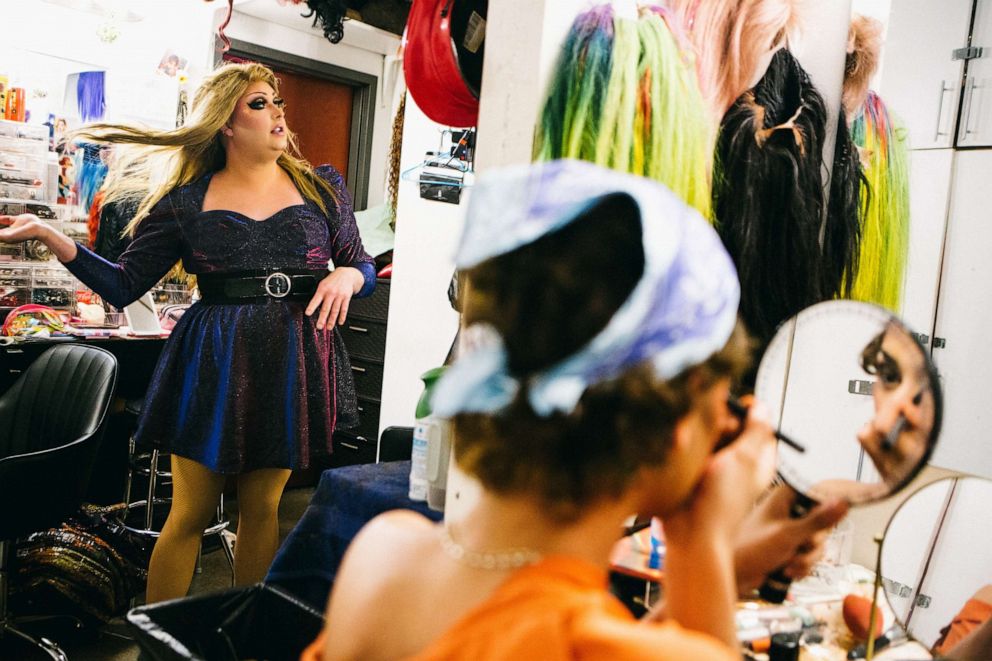 "I've seen so many shows from the crowd that I had no idea all the chaos and magic that goes on backstage," he said. "It was really awesome for them to let me be a part of this."
Housman gushed that he was "just in awe" of all the queens, who he pointed out were also getting ready for their normal Friday night performance, in addition to being his co-stars in the music video.
"I was so mind blown at how fast they were able to change wigs and looks," he noted. "There was just hairspray everywhere -- and glitter."
Housman said he believes the drag performers "appreciated" the song, which put his mind at ease, explaining, "I was a little bit, like, almost nervous about that, because I know country music hasn't exactly had a reputation for making people like a drag queen feel welcome in the genre of music."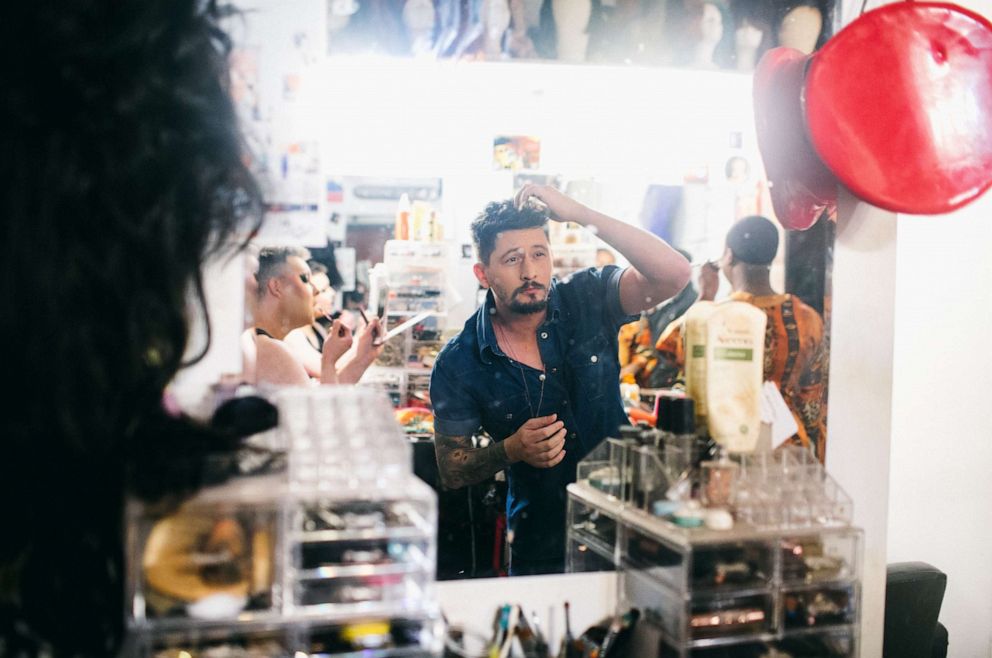 Despite what's happening politically in the U.S., the singer -- known for his progressive country songs that go viral on his TikTok, such as "Blueneck" and "Bible Belt" -- said he's "always trying to find silver linings in times of madness and chaos and unknowns."
"I think a big silver lining from this is the unity that's going to come within our community and communities," he said. "I think if we really just focus on supporting each other in the right ways and like we need to, then there's going to be a lot of beauty that actually comes out of this -- a lot of love."
"...I know country music hasn't exactly had a reputation for making people like a drag queen feel welcome in the genre of music."
Housman said he wishes he'd heard a song like "Drag Queen" when he was growing up, adding, "I can't even imagine what that would have done for me personally as a listener and fan of country music in the '90s who was growing up feeling different and kind of excluded from the genre."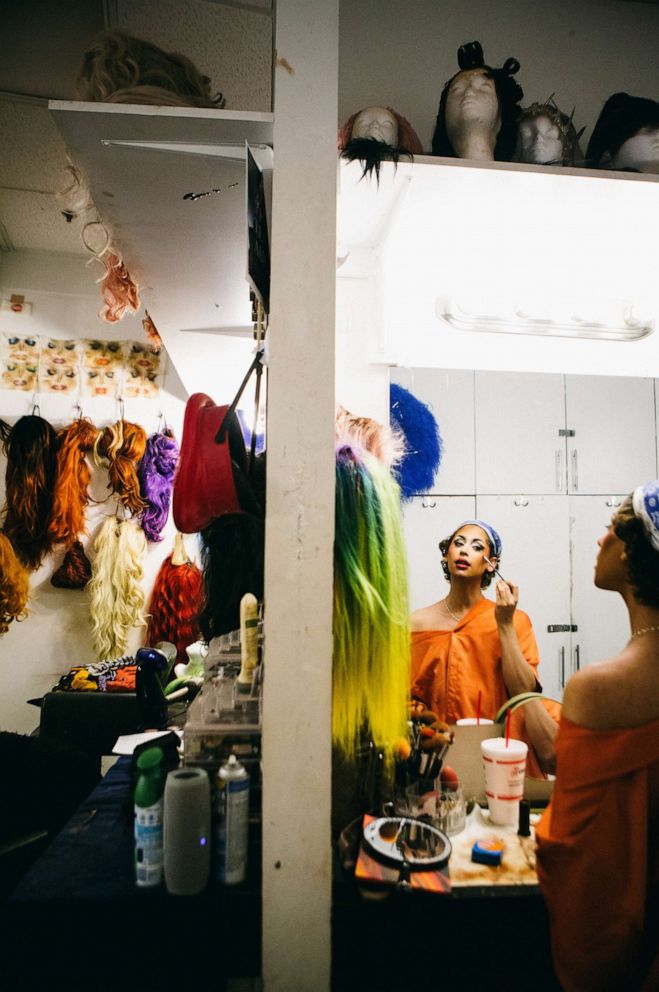 He suggested that songs like this one, with inclusive messaging, don't take away from the songs that rule country radio -- "straight, white men singing songs about beer and trucks and women" -- or the people who enjoy them.
"Instead of trying to completely change the foundation of the house that is country music ... I think we should look at building on the foundation that's already existing there," Housman proposed.
"It's when people feel like they have a claim on the entirety of country music that I think it can be problematic," he stressed. "I really think there's an opportunity to do this and just expand the genre even further and make people feel included for the first time in a genre that has not made them feel that way before."
All royalties from "Drag Queen" are being donated to Just Us at Oasis Center, an organization dedicated to helping LGBTQ+ youth in the Nashville area.