Darren Criss is paying tribute to his older brother, Charles "Chuck" Criss, and spotlighting an important message about mental health.
The "Glee" alum announced the tragic news Wednesday on Instagram, sharing a series of family photos and a lengthy heartfelt letter which revealed that Charles had died of suicide at 36. "It breaks my heart beyond measure to say that my beloved brother Charles has left us," he began.
Criss, 35, said this was a "colossal shock" for him, his mother and Charles' three children, as well as their respective mothers. Criss' father, whose name was also Charles, died in 2020.
"Like our dad, there was something so disarming about his mild manner that you couldn't help but feel affectionate towards him," he wrote. "He also happened to be a total goofball, which made him all the more lovable."
Criss said he "had to meditate" over how much information he was "willing to disclose" about Charles' death, but he ultimately decided to be transparent.
"The last several years were increasingly difficult for Chuck as he struggled to find stability during an unfortunate rough patch in his life," he wrote, explaining that Charles would say he was OK when loved ones expressed their "very vocal concerns about his well-being."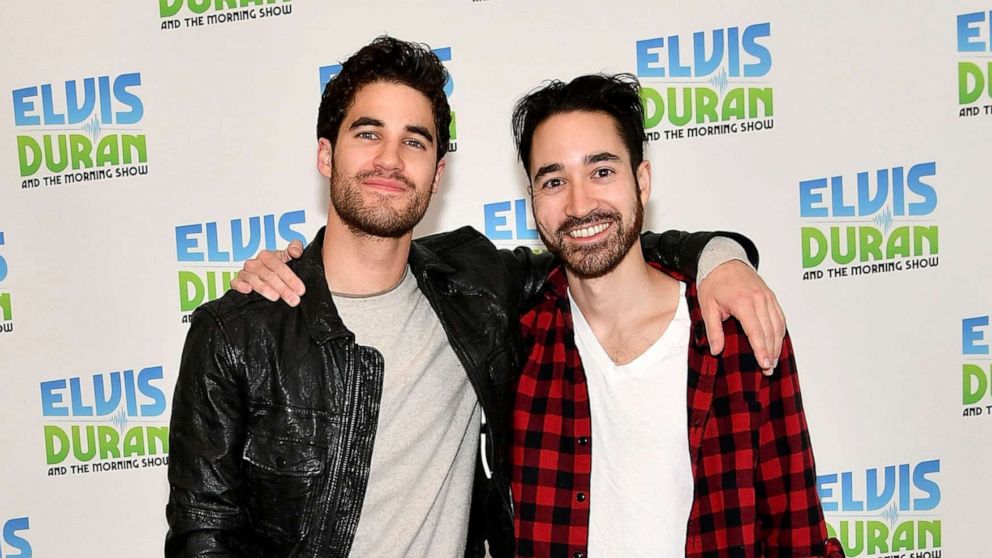 Now, looking back, the Emmy winner said Charles "clearly had had a severe depression welling up in him for some time" which he had successfully concealed from the world and those close to him.
"We will never know just how long he was fighting this war within himself, but last week, it consumed him fully, and he succumbed by taking his own life," he wrote.
Criss used this tragedy as a moment to urge fans who might be struggling with their mental health or "feeling consumed by any similar kind of darkness" to seek help.
"...[T]here is absolutely no shame in feeling shame, and furthermore, nothing wrong whatsoever with seeking help," he wrote. "Allowing oneself to be vulnerable and open about any weakness is in fact an admirable display of strength, and the best first step anyone can take on a road to recovery."
Criss closed his post by saying he refused to define his brother by the events surrounding his death and he will instead remember how he lived is life, calling him "a good man with a good heart who contributed enormous amounts of laughter, music and joy to the world."
If you are in crisis or know someone in crisis, call the National Suicide Prevention Lifeline at 1-800-273-TALK (8255) or contact the Crisis Text Line by texting HOME to 741741. You can reach Trans Lifeline at 877-565-8860 (U.S.) or 877-330-6366 (Canada) and The Trevor Project at 866-488-7386.