Our favorite Demi Lovato moments for their birthday
Rich Fury/Getty Images, FILE
Demi Lovato has confirmed the name and release date of their forthcoming album ahead of the debut of their latest single, "Skin of My Teeth," on Friday.
The album, titled "HOLY F***" -- with a strategically placed "v" where the "u" in the latter word would otherwise be -- arrives Aug. 19.
Lovato confirmed the album will have 16 tracks that celebrate their rock and pop-punk roots.
"The process of making this album has been the most fulfilling yet, and I'm grateful to my fans and collaborators for being on this journey with me," they said in a statement. "Never have I been more sure of myself and my music, and this record speaks that for itself."
"To my Lovatics who have been rocking out with me since the beginning and those who are just now coming along for the ride, thank you. This record is for you," they added.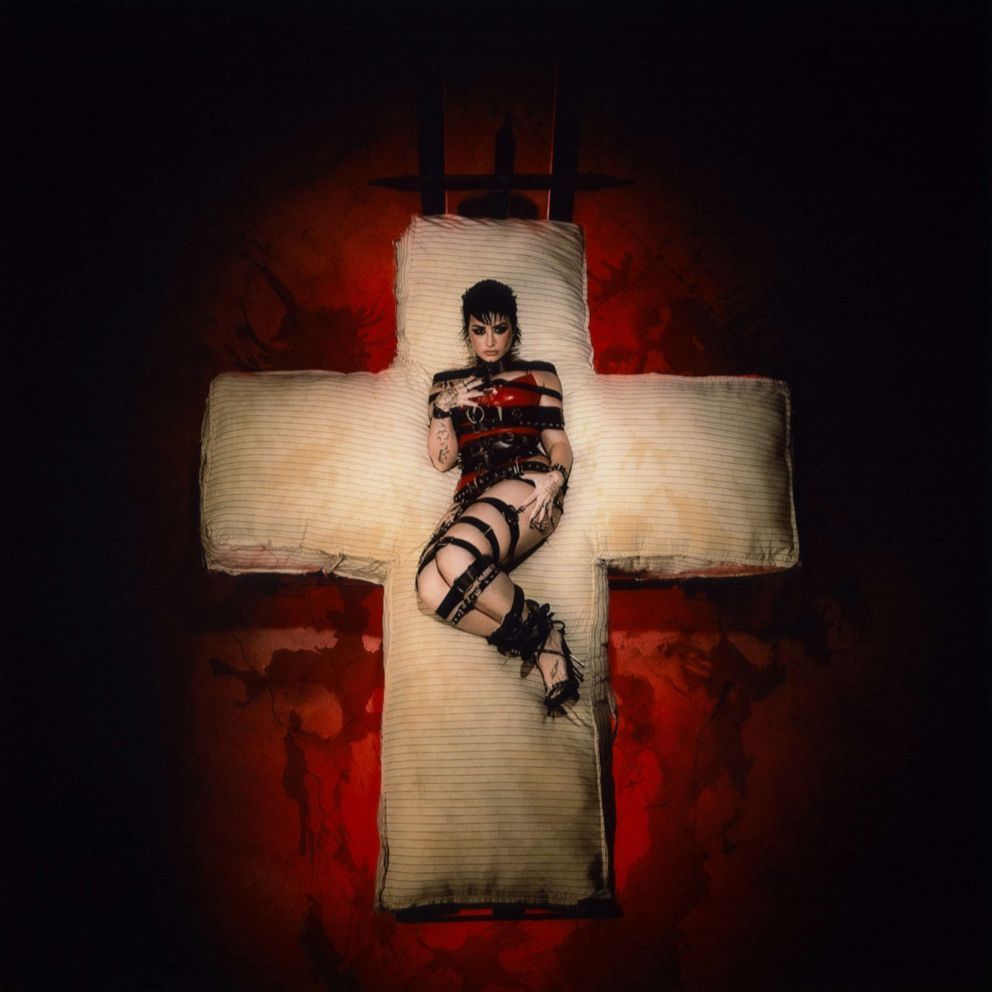 Lovato also released the album's promotional artwork, which shows them tied up with leather straps, lying on a bed shaped like a cross. The album's teaser video, which also previews some of the new music, shows behind-the-scenes clips of Lovato making the album before jump-cutting to them silently sitting in a bathtub.
Lovato announced the release date for their upcoming single, "Skin of My Teeth," in late May, hyping the song in several subsequent posts that led fans to believe a related music video might drop the same day.
"HOLY F***" will be Lovato's eighth studio album and the follow-up to their emotionally raw 2021 offering "Dancing with the Devil... the Art of Starting Over."