Diane Keaton on her new film, 'Mack and Rita'
Axelle/bauer-griffin/FilmMagic/Getty Images
Diane Keaton turned a recent Hollywood outing into a rare family outing.
The Oscar-winning actress had her two children -- daughter Dexter, 27, and son Duke, 22 -- by her side at Hollywood's TCL Chinese Theatre for her handprint and footprint cement ceremony on Thursday. Also joining the trio was Dexter's husband, Jordan White.
Dexter paid tribute to her mom on Instagram after the event, writing, "What an amazing day honoring my momma! I am so proud of you and this is an incredible honor. I love you ❤️."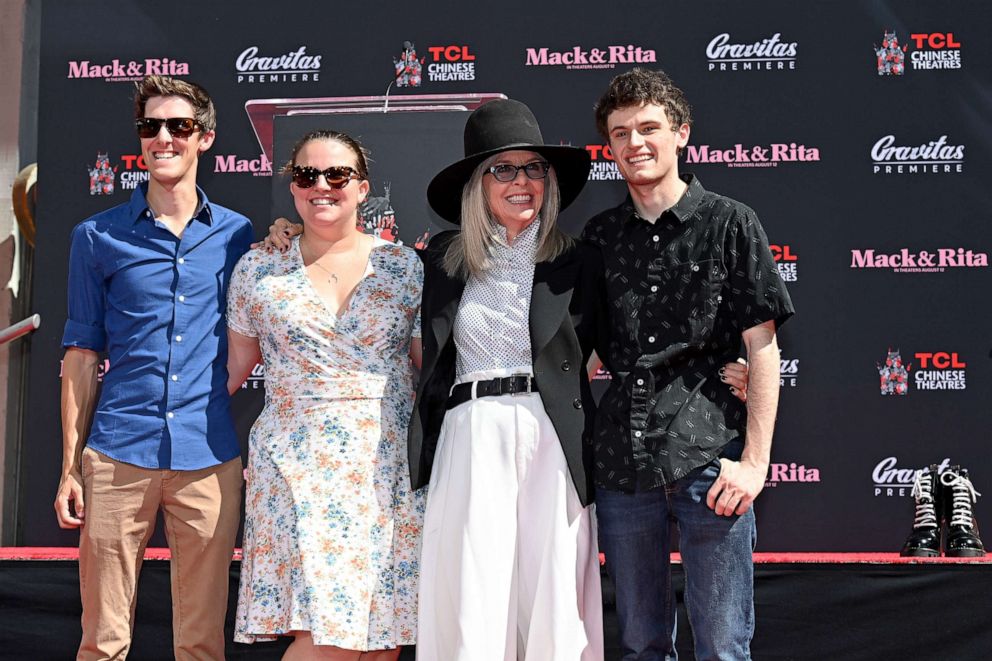 Keaton, who rocked her signature style for the event -- including her iconic hat -- previously opened up about her career in an interview with "Good Morning America."
When asked about her ability to transcend generations through her work, the "Annie Hall" actress responded, "I don't feel like I've transcended anything, particularly, except that I've been very fortunate to have many opportunities that came my way."
Keaton also revealed the lens through which she lives her life, crediting her mother and "what she told me about life."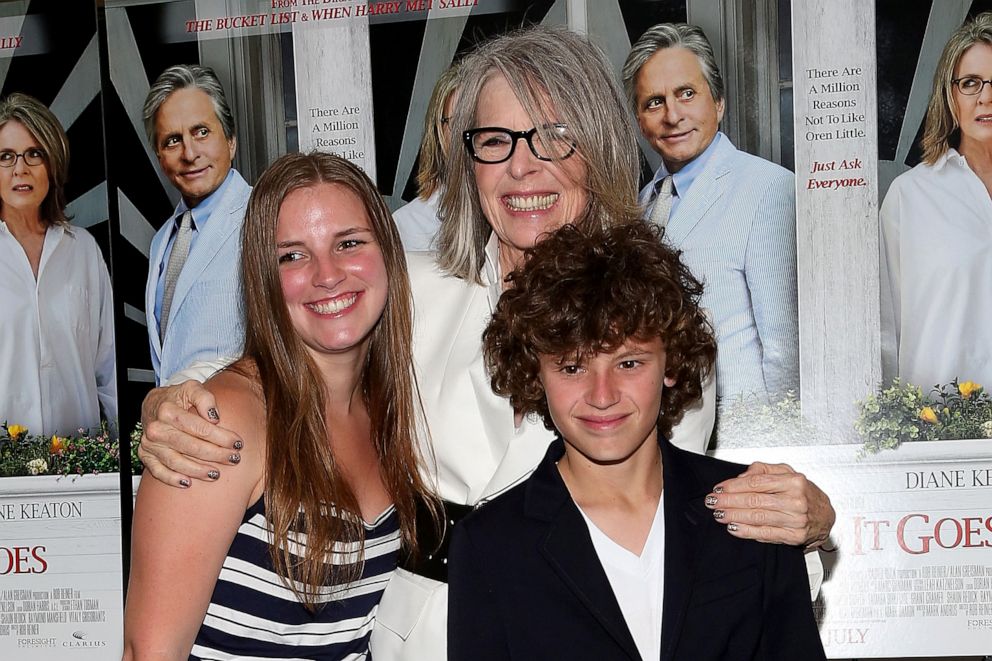 The "Mack & Rita" star said she wouldn't go back in time and give her 30-year-old self any advice, explaining, "First of all, what made my life interesting was I had freedom. That I had the opportunity to make my choices with time as it went on."
She continued, "I think that, for me, I just go back to my mother, Dorothy Hall, to the greatest woman, to the person who gave me all these opportunities and who said, 'Go ahead, go ahead, go ahead,' and so that's what I did."
Keaton, who has never married, became a mother at the age of 50 when she adopted Dexter. She later adopted Duke in 2001.