After Saturday's deadly mass shooting in El Paso, Texas, actress Eva Longoria had a clear message when asked about her home state Monday on "Strahan & Sara."
Twenty people were killed and dozens more were injured at an El Paso Walmart Saturday morning in one of the deadliest mass shootings in U.S. history. As of Monday morning, police announced that the death toll had risen to 21, after another victim succumbed to their injuries.
Michael Strahan, who is also from Texas, solemnly asked Longoria, "Is there anything you want to say?"
"It's heartbreaking and horrifying every time," the actress and activist said. "I just ask that people don't get numb to it."
Only hours after the Texas shooting, another one took place in Dayton, Ohio, where nine were killed and dozens more were injured.
"We can't stay numb, we have to have action," Longoria said.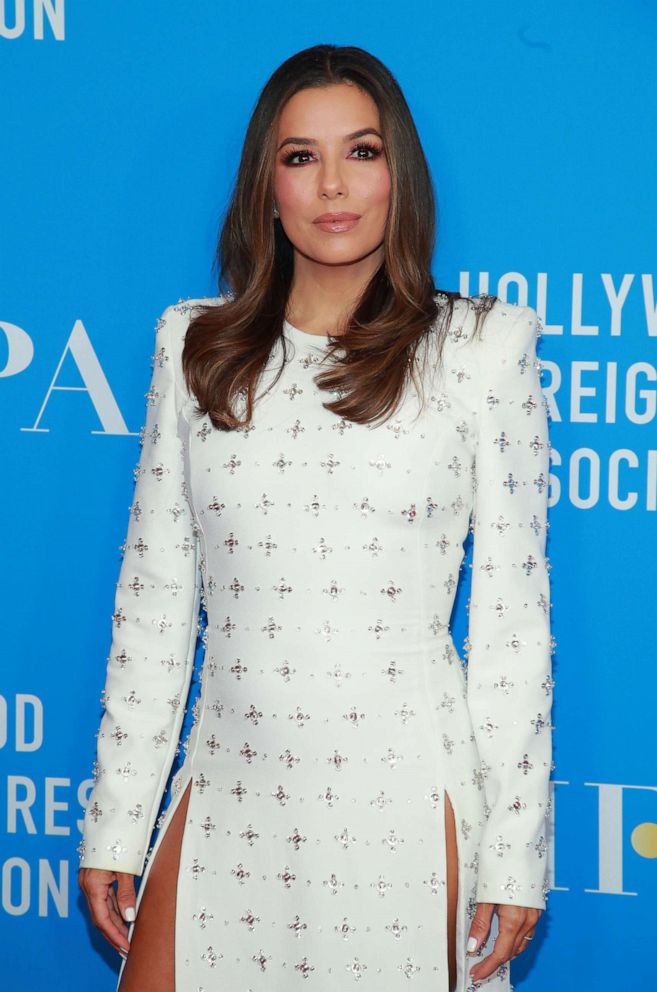 "It's definitely a mental health problem," she said, but added that "we need some gun reform."
Longoria also said that while some might think that gun violence is inevitable, her response is a resounding "no."
Actress Isabela Moner, who stars with Longoria in the new movie "Dora and the Lost City of Gold," called for people to "text their senators" to ask for more background checks during the gun-purchasing process.
"That's the least we deserve," she said.
Moner and Longoria's new film is out later this week.
Longoria has also been active on social media, retweeting comments from the likes of activist Shannon Watts.
"Hundreds of @MomsDemand and #StudentsDemandAction volunteers outside the White House right now demanding a Senate vote on background checks in honor of El Paso and all gun violence victims," Watts wrote earlier in the weekend.
Six of the 12 deadliest shootings in U.S. history -- at the Las Vegas music festival, Pulse nightclub, Sutherland Springs church, Marjory Stoneman Douglas High School, San Bernardino regional center, and El Paso Walmart -- have all taken place in the last five years.
ABC News' Meghan Keneally contributed to this report.