National headlines from ABC News
David J. Hogan/Getty Images, FILE | Rachel Luna/FilmMagic via Getty Images, FILE
Singer FKA twigs is suing ex-boyfriend actor Shia LaBeouf for alleged abuse during their relationship, ABC News has learned.
The 32-year-old, whose legal name is Tahliah Barnett, filed a lawsuit in Los Angeles County on Friday in which she accuses the "Transformers" star, 34, of a torrent of abuse that included choking her, slamming her head against a car and pulling out a gun while driving.
She also claims LaBeouf threatened to crash a car unless she professed her love for him and that he knowingly gave her a sexually transmitted disease.
"Shia LaBeouf hurts women. He uses them. He abuses them," the lawsuit states. "He is dangerous."
"We tried to resolve this matter privately on the condition that Mr. LaBeouf agree to receive meaningful and consistent psychological treatment," Freedman said. "Since he was unwilling to agree to get appropriate help, Ms. Barnett filed this suit to prevent others from unknowingly suffering similar abuse by him."
Barnett, who was nominated for a Grammy this year for her music video "Cellophane," met LaBeouf in 2018, when she was cast in his 2019 film, "Honey Boy," a semi-autobiographical movie he starred in and wrote. The two began dating after filming wrapped and stayed together for about a year.
The New York Times was the first to report news of Barnett's lawsuit.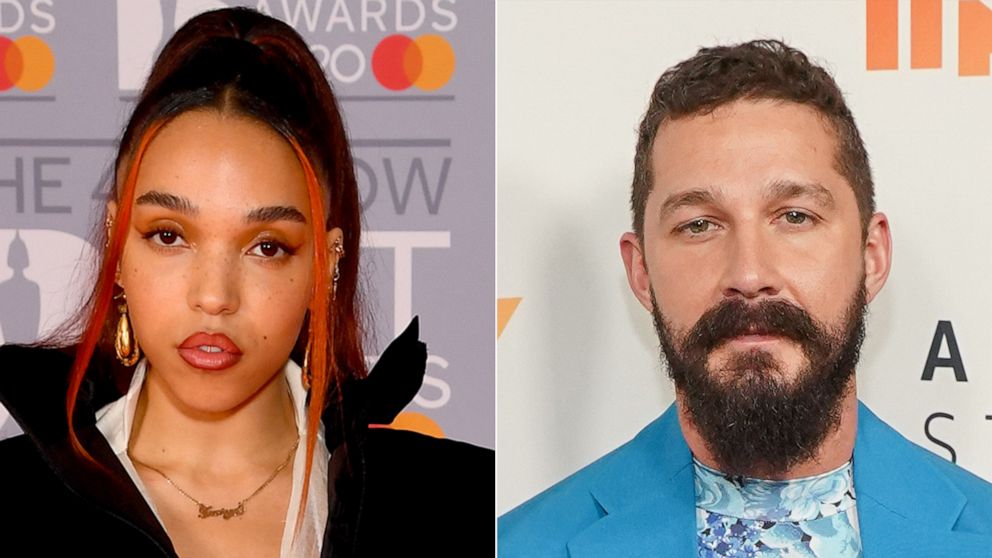 The singer said she will donate a significant portion of any monetary damages she may receive to the domestic violence charities FreeFrom, the National Domestic Violence Hotline and Sistah Space.
Barnett discussed the allegations referenced in the lawsuit in a series of posts on her Twitter account, writing in part, "It may be surprising to you to learn that i was in an emotionally and physically abusive relationship. it was hard for me to process too, during and after i never thought something like this would happen to me. which is why i have decided it's important for me to talk about it and try to help people understand that when you are under the coercive control of an abuser or in an intimate partner violent relationship leaving doesn't feel like a safe or achievable option."
In an email Thursday to The New York Times, LaBeouf said, "I'm not in any position to tell anyone how my behavior made them feel. I have no excuses for my alcoholism or aggression, only rationalizations. I have been abusive to myself and everyone around me for years. I have a history of hurting the people closest to me. I'm ashamed of that history and am sorry to those I hurt. There is nothing else I can really say."
In a separate email, the "Even Stevens" star told The New York Times "many of these allegations are not true," but also acknowledged that he owed Barnett and other women "the opportunity to air their statements publicly and accept accountability for those things I have done."
LaBeouf added that he is "a sober member of a 12-step program" and is in therapy.
"I am not cured of my PTSD and alcoholism," he continued in the email to The New York Times, "but I am committed to doing what I need to do to recover, and I will forever be sorry to the people that I may have harmed along the way."
Representatives for LaBeouf did not respond to a request for comment from ABC News.