Zayn Malik and Gigi Hadid welcome baby girl
With fans dying to know more about Gigi Hadid and Zayn Malik's newborn daughter, the supermodel took to her social media over the weekend to share an adorable selfie with her little one.
Making sure to crop out her baby's face, Hadid's first selfie with her bundle of joy was taken after a recent feeding. The snap, which was posted Sunday to her Instagram Stories, was made all the cuter with a winking and blushing emoji alongside the aww-worthy caption: "she burps sunshine."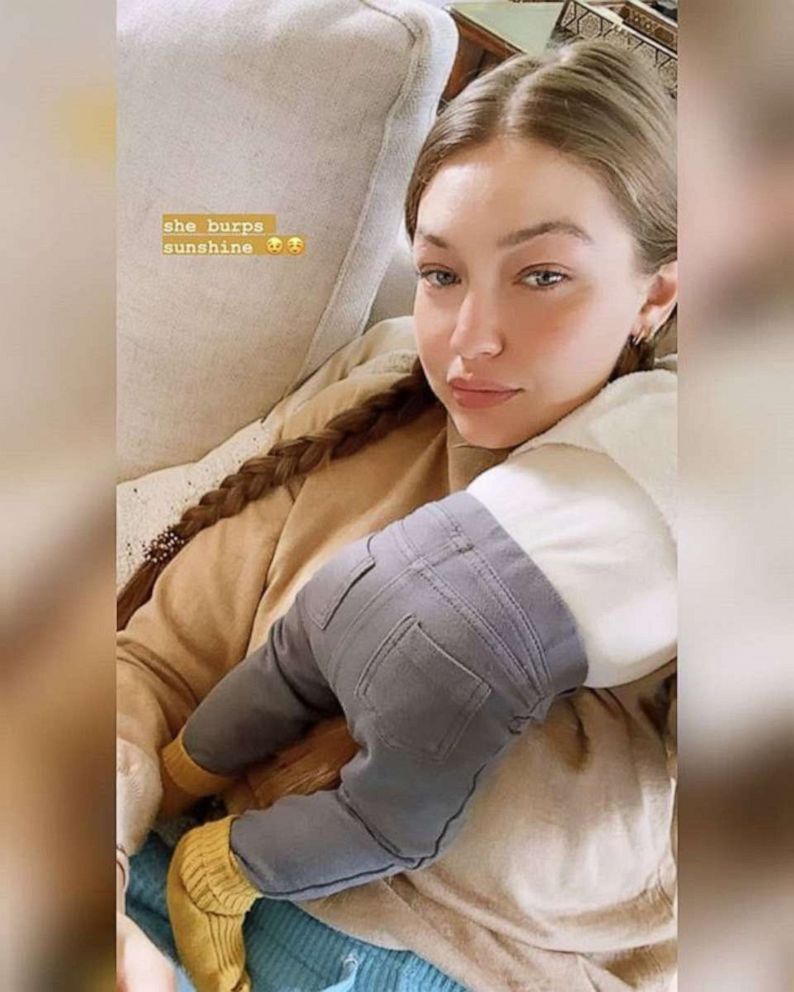 The 25-year-old is bathed in sunlight for her mother-daughter photo, with her long hair in a braid draped across her right shoulder and the infant snuggled over her left shoulder.
The baby, whose name her famous parents have still yet to reveal, is seen with a noticeable burp rag around her. In addition, the little one is stylishly dressed in a white top tucked into her grey pants along with cozy yellow socks covering her tiny feet.
Hadid and Malik, 27, welcomed their newborn in September and, just last weekend, shared their first family photo with fans when showing off their Halloween costumes.