Tom Felton had an unusual way of telling fans that everything is going to be OK after he collapsed at a celebrity golf match last week.
Taking to Instagram on Saturday, the "Harry Potter" alum whipped out a guitar and strummed as he spoke about his recent health scare in a video update.
Captioning the clip "feeling better by the day," the British actor let out a cheerful greeting and thanked those who wished him well. He then said, "Yeah, a bit of a scary episode, really. But on the mend. People have been looking -- taking really good care of me. So, thank you very much for anyone that has sent messages of get well soon because I am on the mend, officially."
While not disclosing what triggered the medical episode, Felton burst into song before continuing, "Don't you worry 'cause, I'm gonna be just fine. So don't you worry, I'm gonna be just fine."
Felton, 34, closed his cheerful video by telling fans, "I'm on the road to recovery. So, thanks for everyone that's helped me out and time to go watch some Ryder Cup action."
As previously reported, Felton was competing in this year's Ryder Cup on Sept. 23 and collapsed on the 18th hole. He was immediately surrounded by personnel, who helped him off the green.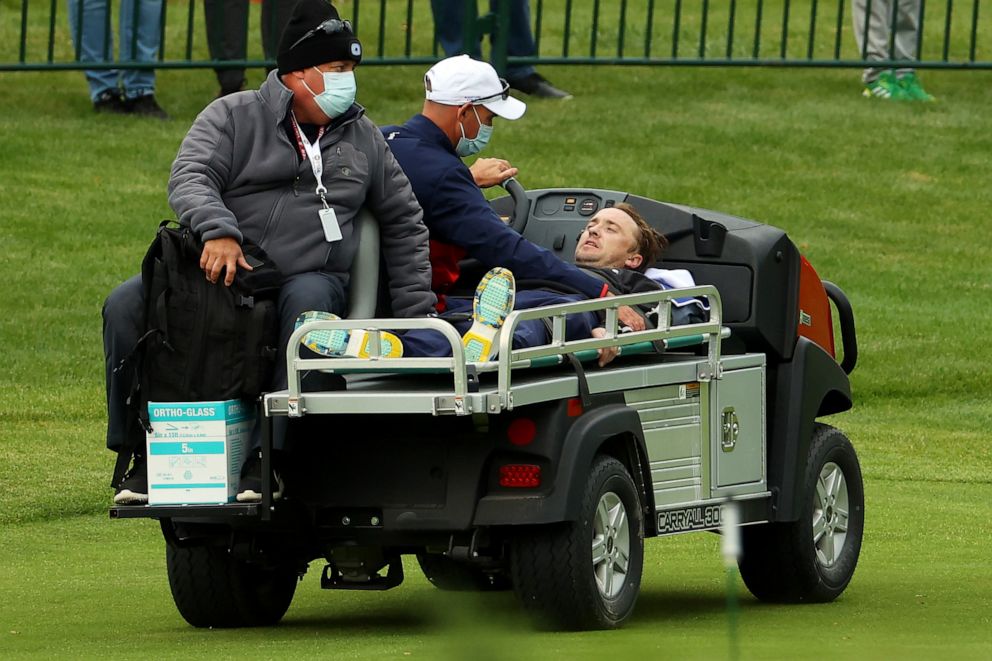 Photos of the event surfaced online. A conscious Felton was seen laying down in the back of a golf cart while being escorted off the course.
The 2021 Ryder Cup took place at the Whistling Straits Golf Course in Wisconsin.