'She-Hulk: Attorney at Law': How to stream on Disney+ and what to know about the new Marvel series
Tatiana Maslany talks new series, 'She-Hulk: Attorney at Law'
The Marvel Cinematic Universe is about to get a lot greener with the arrival of "She-Hulk: Attorney at Law" on Disney+.
Tatiana Maslany stars as Jennifer Walters/She-Hulk, who is described in the official show synopsis as "an attorney specializing in superhuman-oriented legal cases" who "must navigate the complicated life of a single, 30-something who also happens to be a green 6-foot-7-inch superpowered hulk."
The Marvel Studios series' first season consists of nine episodes divided between directors Kat Coiro and Anu Valia with Jessica Gao as head writer. New episodes will be available for streaming each week on Disney+.
Continue reading to learn more about "She-Hulk: Attorney at Law."
Who's in the "She-Hulk" cast?
Aside from Emmy-winner Maslany in the titular role, Jen is joined by friends and co-workers at her law firm, GLK&H. Faces include Ginger Gonzaga as Nikki Ramos, a paralegal and Jen's closest friend; Josh Segarra as Augustus "Pug" Pugliese, a new member of the legal team who quickly becomes besties with Jen and Nikki; and Renée Elise Goldsberry as Mallory Book, a successful attorney who eventually warms up to Jen.
When it comes to Jen's romantic life, "She-Hulk" is truly a comedy. One example of that is Todd, played by Jon Bass, a bad date she can't escape when he becomes a new client.
What's a superhero without a worthy adversary to go head to head with? Enter Titania, played by Jameela Jamil. Titania is described as a narcissistic social media influencer with superhuman strength who has major beef with She-Hulk.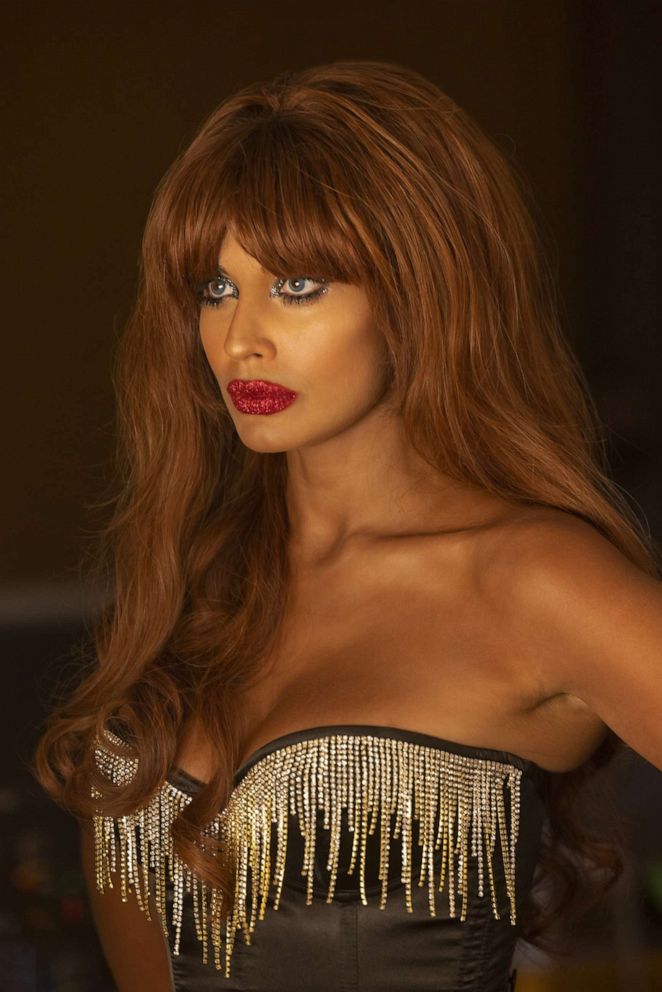 In addition to newcomers, there are also a few MCU vets along for the ride, including Tim Roth as Emil Blonsky/Abomination, last seen in "The Incredible Hulk" from 2008; Benedict Wong as Wong; and, of course, Mark Ruffalo as Bruce Banner/Hulk.
Where does "She-Hulk" fit into the MCU timeline?
Technically, "She-Hulk: Attorney at Law" marks the last Marvel TV series in the MCU's Phase 4 plans. In fact, the only major release to come after it is "Black Panther: Wakanda Forever." The film hits theaters Nov. 11.
In terms of how the events in the show fit into the grand scheme of things, Gao told TVLine the series is set "not too far" after "Shang-Chi and the Legend of the Ten Rings," which was released earlier this year. "It's not, like, years later," Gao explained. "It's a relatively short amount of time."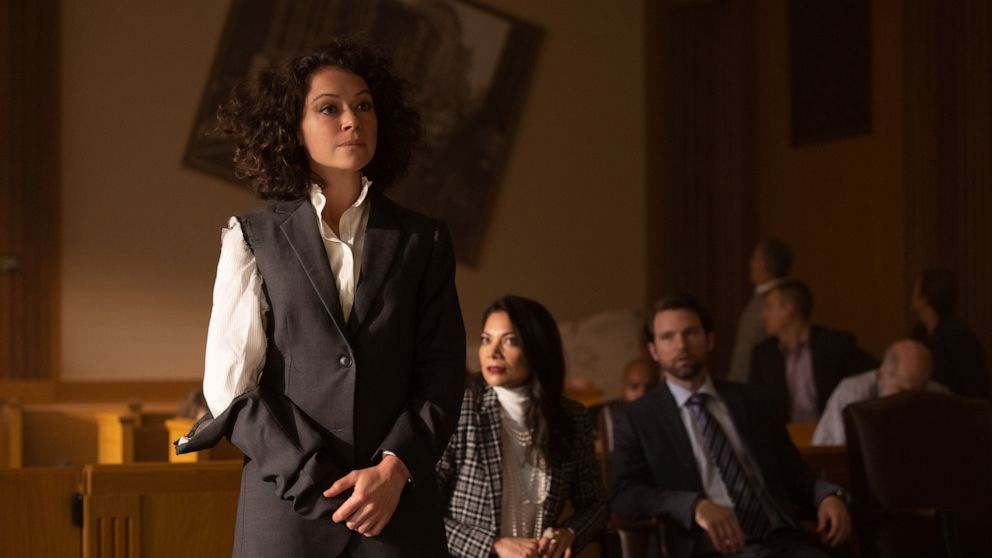 This makes sense, as the last time we saw Bruce, Wong and Abomination together was in "Shang-Chi." Bruce -- not Hulk -- appeared in the mid-credits scene while Wong and Abomination faced off in a Hong Kong cage match in the film. We'll have to watch and see how "She-Hulk: Attorney at Law" connects to "Shang-Chi."
How is Jennifer Walters/She-Hulk related to Bruce Banner/Hulk?
For those who don't know how Jennifer Walters/She-Hulk and Bruce Banner/Hulk are related, the answer is quite simple: They are cousins.
Not only is this true in the show, but it was the case in the comics ever since the character was created by Stan Lee and John Buscema decades ago. Jen first made her debut as She-Hulk in "The Savage She-Hulk" series, which introduced the character on Feb. 10, 1980.
Over the years, She-Hulk has been a part of the Avengers and the Fantastic Four in the comics. There was also a comedic, fourth wall-breaking version of the character who starred in John Byrne's "Sensational She-Hulk" series, which ran from 1989 to 1994.
While this show focuses on two hulks, there's no telling how many different hulks are out there. After all, the MCU knows no bounds -- or multiverses.
Inside the bond between Maslany and Ruffalo on "She-Hulk"
Maslany previously opened up about working with Ruffalo on the show, calling him an "amazing" and "very playful" co-star in an interview with "Good Morning America."
"He is one of those actors … who just empowers you to be yourself and be in the moment," she told "GMA."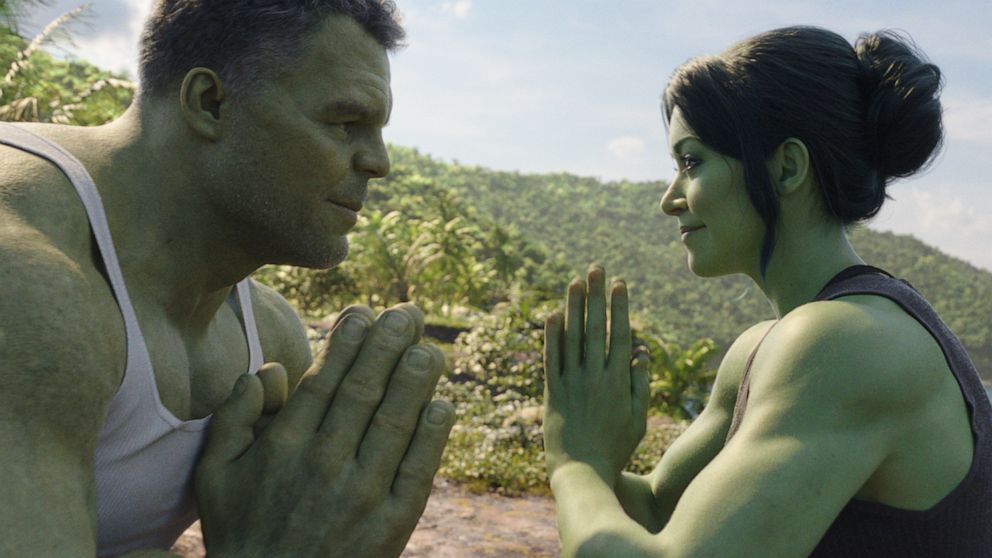 When asked if Ruffalo had any advice for her on playing a hulk, she said he'd "never mansplain how to be the Hulk to me."
As for what it was like to watch the actor transform into the character he has embodied on screen since 2012's "The Avengers," Maslany said Ruffalo is "so committed and so in his body."
"He had such an embodied, incredible connection to that character, and I felt like I really witnessed that," the "Orphan Black" alum added.
How to stream "She-Hulk" on Disney+
A subscription to Disney+ costs $7.99 per month or $79.99 per year, and a bundle consisting of Disney+, Hulu and ESPN+ costs $13.99 per month.
See what else is new on Disney+ here.
The Walt Disney Company is the parent company of Marvel, ABC News and "Good Morning America."