A new two-part BBC documentary takes a look into the royal rift between Princes Harry and William.
The first episode of "The Princes and the Press" largely details the growing interest and intense media coverage surrounding the brothers from the Queen's Diamond Jubilee in 2012 to the Sussex's 2018 wedding.
"William and Harry's relationship with the media was formed fundamentally from their childhood and their experiences of their mother's relationship with the media," royal contributor Victoria Murphy said. "And that has absolutely shaped everything about how they both see the media. But we've seen as they both get older, how that's manifested itself in different ways and the different paths that they have taken."
The documentary features a range of U.K. journalists who claim there was an "unspoken deal" between the royals and the press about the access they granted reporters for favorable coverage.
Tim Ewart, ITV Royal Editor from 2009 to 2017, said in the new documentary that "the media, particularly the tabloids, are like a puppy - they will roll over and let you tickle their tummy for a while but eventually, they'll bite you."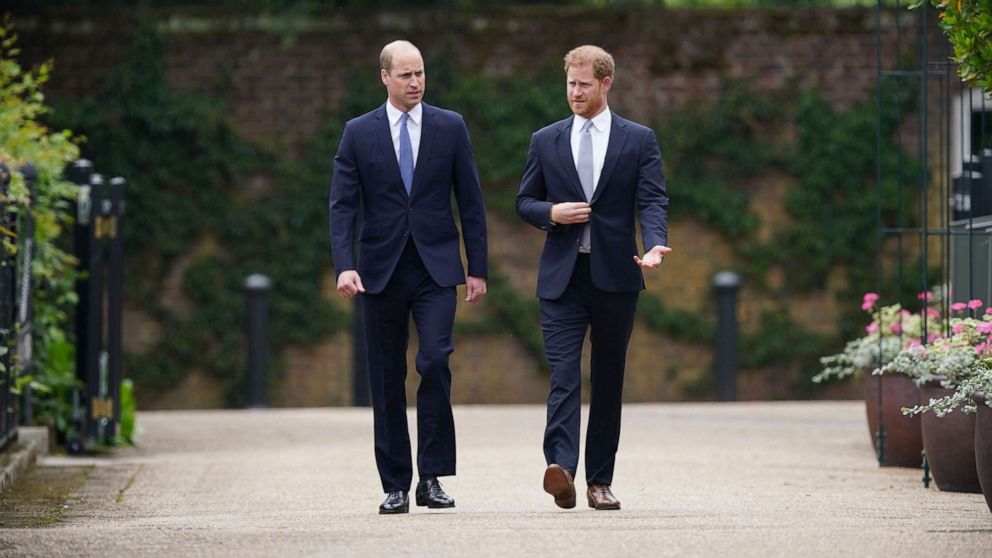 But the deal changed over the years with Harry's growing hatred of the media and claims of Kate failing to "play the game."
"The photographers felt that she wasn't giving them the best shot. She was using her hair to hide her face," Ewart said.
Gavin Burrows, a former private investigator once hired by British tabloids, said in the documentary that he and the press had been "ruthless" in their pursuit of the princes, hacked into the royals cell phones and dubbed Harry in the early 2000s as "the new Diana."
"I basically was part of a group of that robbed him of his normal teenage years," he said.
The documentary also dives into the "rift" between the brothers and the allegedly divided households and headlines of Meghan being "Duchess difficult."
"What was interesting and what did emerge from the documentary was this idea of kind of a buildup of whispers that had been going on for some time before critical stories were published about the fact that things were not all well," Murphy said.
Just hours before the documentary hit U.K. airwaves, Prince William kept calm and carried on with his duties and appeared at a royal event to honor wildlife conservationists.
The royal households represent the Queen, Prince Charles, Prince William released a joint statement to the BBC saying: "A free, responsible and open press is of vital importance to a healthy democracy. However, too often overblown and unfounded claims from unnamed sources are presented as facts and it is disappointing when anyone, including the BBC, gives them credibility."
The Sussex's have not responded to requests for a statement.
Part two airs next week on BBC on Nov. 29.