Man built custom casket honoring Kobe Bryant
Models Of Royalty World Studio Photography (Denéja Tané)
A North Carolina man who designed a casket that pays tribute to the late Lakers legend Kobe Bryant, his daughter Gianna and the seven other victims who died last month, traveled over 2,400 miles with the handmade purple and gold shrine ahead of the massive memorial service at the Staples Center on Monday.
"We wanted to represent everyone that was affected in this accident," Fletcher Collins of Glorious Custom Designs said in a video on Facebook as he unveiled the design in Los Angeles. "We wanted to do something that would commemorate the life and the legacy of the great Kobe Bryant."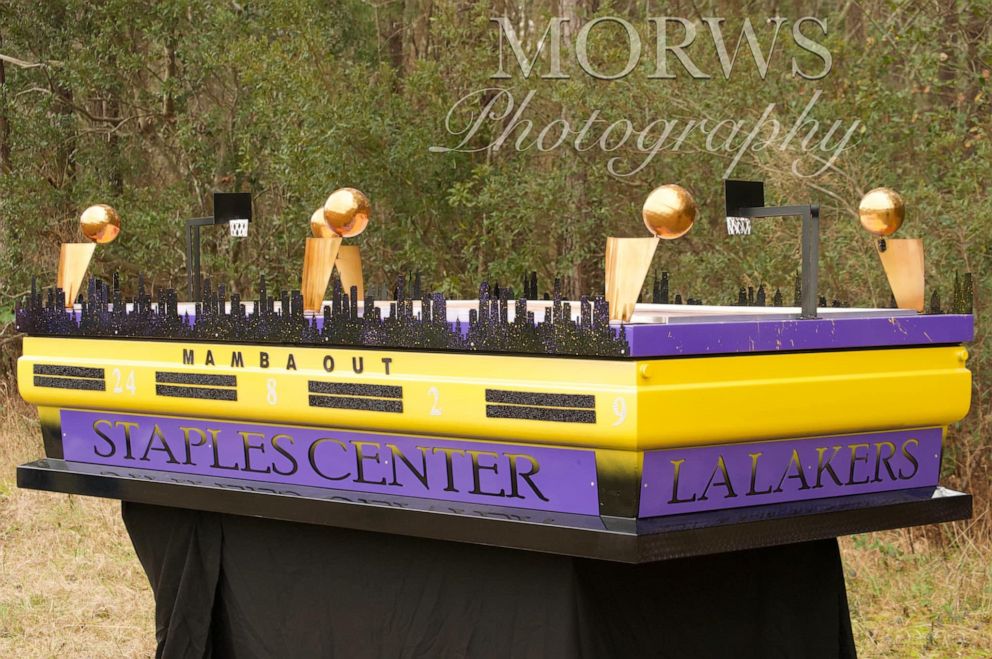 The intricate details of the design include a full court that resembles the Staples Center, purple and gold paint, his jersey numbers 8 and 24, text from his retirement speech that reads, "Mamba Out," and photos of the other eight victims from the helicopter crash in Calabasas, including 13-year-old Gianna Bryant.
The perimeter of the casket features skylines of important cities from Bryant's life, including Los Angeles, China and Philadelphia.
"He used to live and play in China, so we wanted to represent the places he'd been," Collins said. "Philadelphia to honor where he came from."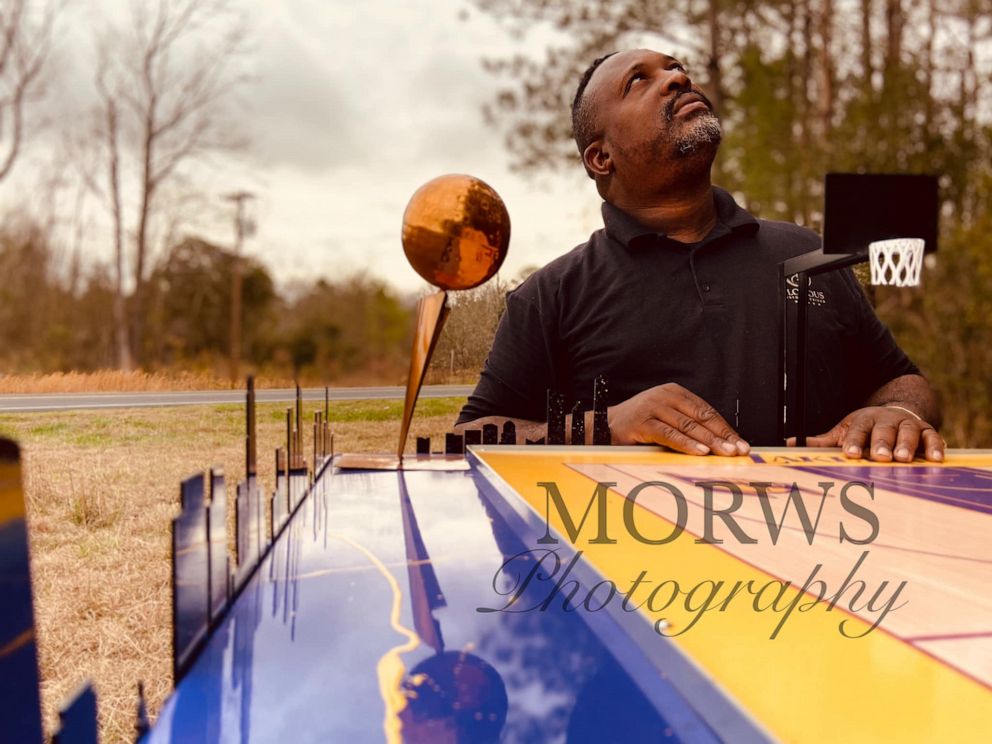 Collins hailed Bryant as "an influencer" beyond basketball and echoed the importance of the late NBA star's Mamba Mentality.
"He believed to 'Never let your dream die -- pursue your dream,'" Collins said. "He showed what motivation can do, he showed what inspiration is all about -- you see that. He was a five-time world champion, four-time MVP, two-time gold medalist and that speaks volumes all by itself -- we wanted to capture that moment so the world could see that and understand through the eyes of Kobe Bryant."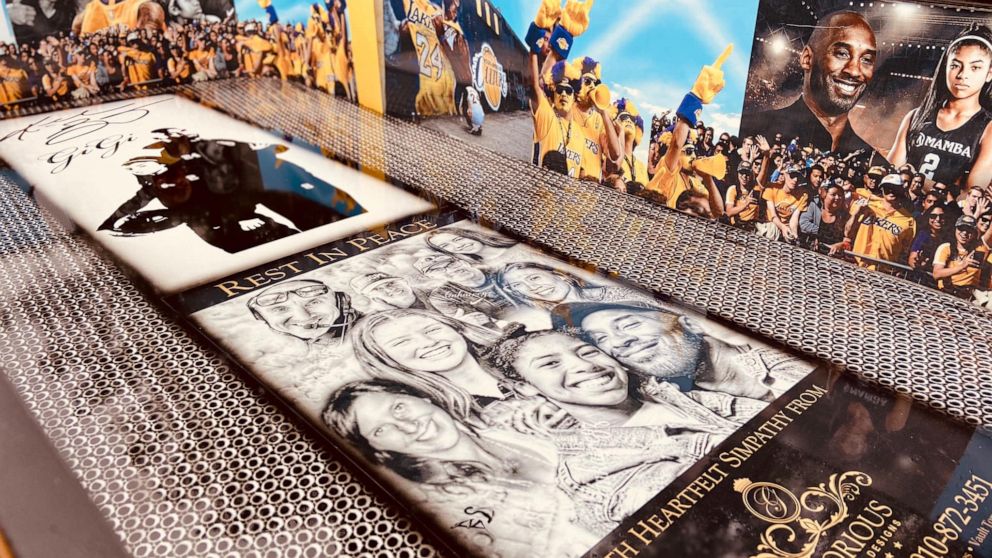 Collins, who said he was asked to create the design by a friend of Bryant's father that grew up with him, drove over 2,400 miles from Bladen County to "show our love coming from the East Coast."
"I was so amazed its always something special to that magnitude I just feel the gift that god has given me to touch the hearts of many," he told ABC News affiliate WWAY, adding that the opportunity to make it made him feel "humbled."