Jennifer Lopez reacts to Alex Rodriguez's big wedding reveal
Just days after Alex Rodriguez dropped some major wedding clues, Jennifer Lopez reacted to her fiancé's comments on Thursday's episode of "Strahan, Sara & Keke."
"I'm surprised he gave you all that," Lopez said.
Since the celebrity couple announced their engagement in March, fans have been eagerly waiting to hear more about the upcoming wedding. The 50-year-old singer, dancer and actress went on to say the couple's wedding plans are still in flux, after playfully raising a fist at her soon-to-be husband.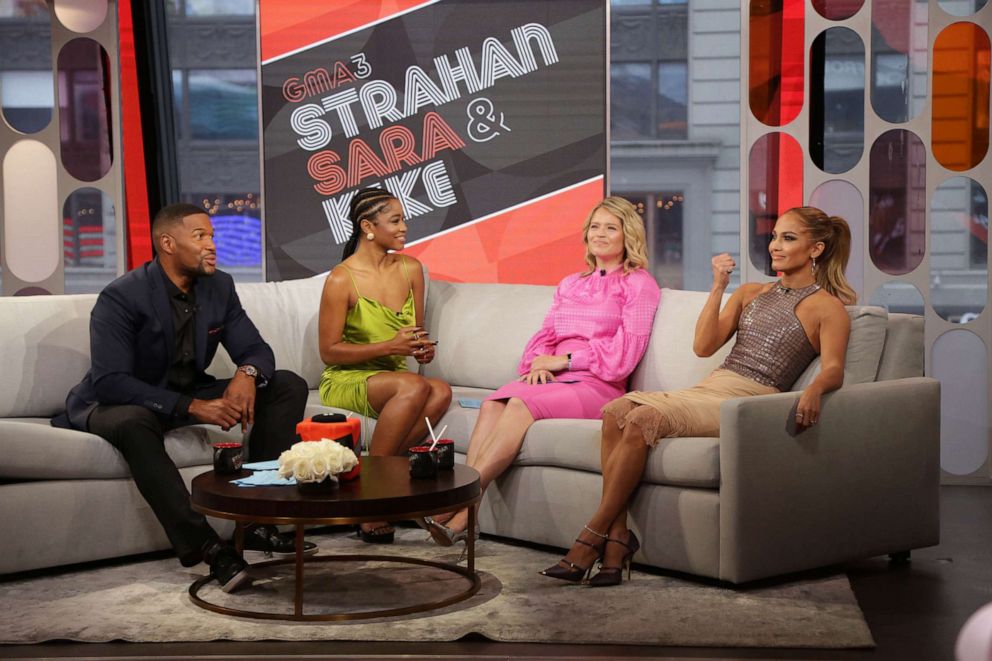 "We haven't locked down all the details yet is the truth," Lopez said. "If there's a lying expert out there they will tell you that ... we're talking about different places that mean something to us, but we'll see."
Lopez also went into how the couple compromises on arrangements for the big day, and while they both weigh in, J.Lo said she's making the final decisions.
"We're both Leos so there's always a little power struggle," Lopez said. "I'm a toughy and so is he, but he's actually so wonderful and I know whatever I want, at the end of the day, that's what he's going to do."
The couple has yet to set a wedding date. Tune in to "Strahan, Sara & Keke" Thursday to catch the full interview.