Sophie Turner files suit against estranged husband Joe Jonas
Lionel Hahn/Getty Images, FILE
Joe Jonas and Sophie Turner have reached an agreement over where their two children should stay as they navigate their divorce.
The former couple, who announced their divorce in early September, agreed to an interim consent order that prohibits both parties from "removing their two children ... or causing the children to be removed from the jurisdictions of the United States District Courts for the Southern & Eastern Districts of New York pending further order" of the court, according to court documents filed and obtained by "Good Morning America" on Monday.
The development comes days after Turner filed a petition on Sept. 21 against Jonas for the return of their children, who were born in 2020 and 2022, to England after what it said was a "wrongful retention" in New York City.
The "Game of Thrones" alum's petition stated that the former couple's "shared plan" was to send their children to school in England, where they had "often discussed their desire to raise their children," and that the singer was allegedly refusing to allow their children to travel to England with Turner by not handing over their passports.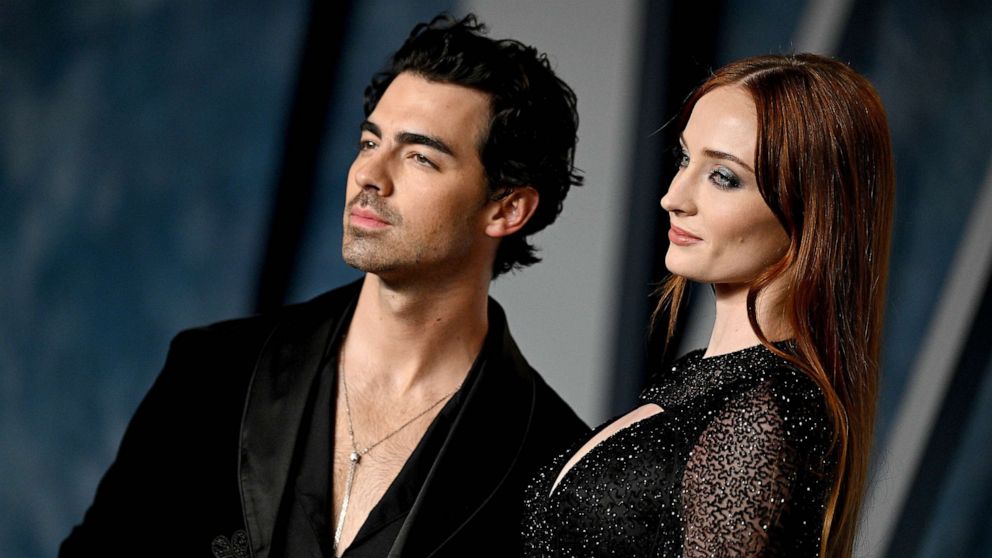 A representative for Jonas told "GMA" previously that the former couple had a "cordial meeting" Sept. 17 and that Turner had been with the children ever since.
"Joe's impression of the meeting was that they had reached an understanding that they would work together towards an amicable co-parenting setup," the statement said.
Less than 24 hours after the meeting, Turner requested to take the children to England immediately and demanded their passports, according to Jonas' representative. Turner's request to relocate the children is a violation of a Florida court order issued after the divorce proceedings were filed in that state that restricts both parents from relocating the children, the statement said.
"Joe is seeking shared parenting with the kids so that they are raised by both their mother and father, and is of course also okay with the kids being raised both in the U.S. and the UK," the representative said. "The children were born in the U.S. and have spent the vast majority of their lives in the U.S. They are American citizens."
Both of the couple's children are dual citizens of the U.S. and U.K., according to a previous court filing.
Jonas filed for divorce from Turner on Sept. 5. Both shared a joint statement to Instagram the following day calling it a "united decision."
"Good Morning America" reached out to Jonas and Turner's teams for comment on the latest court filing but did not immediately receive responses.