Music icon Tina Turner dies at 83
Legendary singer Tina Turner, known for her sultry voice and a string of platinum hits, has died at age 83.
The news was confirmed on Turner's official Facebook page.
"It is with great sadness that we announce the passing of Tina Turner," the statement said on Facebook. "With her music and her boundless passion for life, she enchanted millions of fans around the world and inspired the stars of tomorrow. Today we say goodbye to a dear friend who leaves us all her greatest work: her music. All our heartfelt compassion goes out to her family. Tina, we will miss you dearly."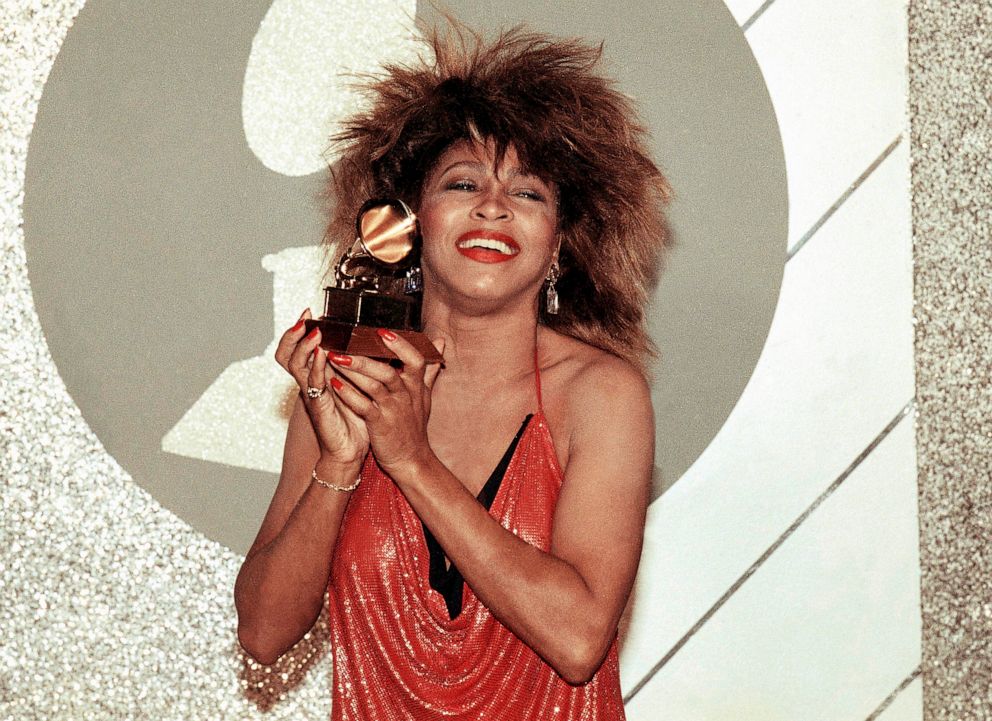 Turner became one of her era's most enduring female artists, with smash hits like "What's Love Got to Do With It?" and memorable movie appearances.
Rolling Stone once named her "one of the greatest singers of all time."
Born Anna Mae Bullock on Nov. 26, 1939, in Tennessee, Turner began performing at a young age. As a teenager, she immersed herself in the local rhythm and blues scene.
In 1956, she met Ike Turner from the band, Kings of Rhythm, and became part of their act under the stage name, Tina Turner.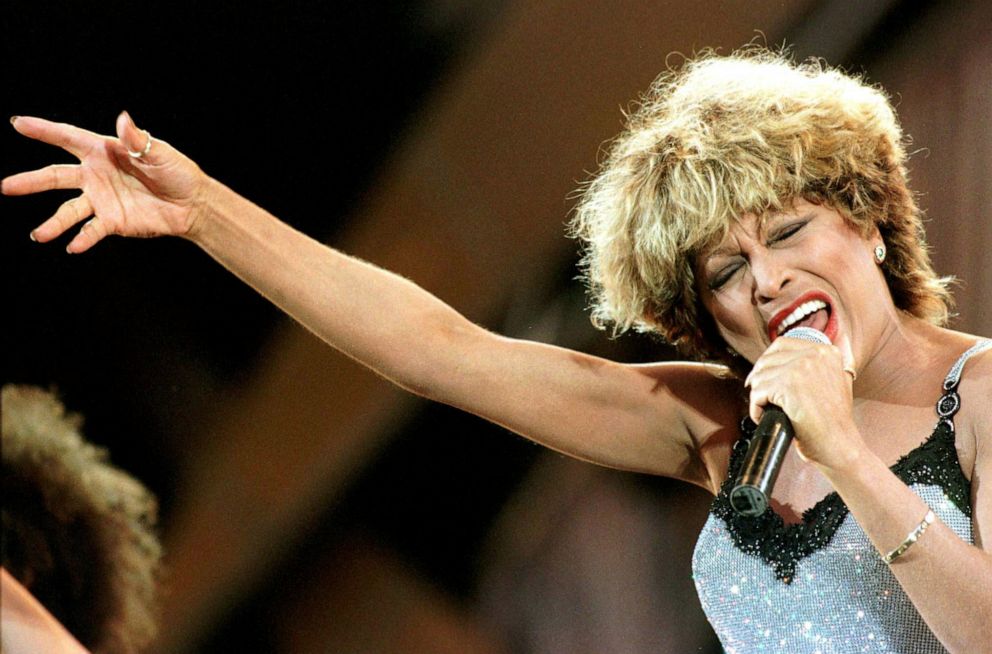 Together, they recorded hits in the 1960s including, "A Fool in Love," "It's Gonna Work Out Fine," "I Idolize You" and "River Deep -- Mountain High" as part of the Ike & Tina Turner Revue.
Turner and Ike Turner married in Mexico in 1962, two years after the birth of their son, Ronnie.
In 1971, their cover version of Creedence Clearwater Revival's "Proud Mary" became a hit. Their song "Nutbush City Limits" also climbed the charts in 1973.
Turner also released two solo albums while she was a member of the Ike & Tina Turner Revue: "Tina Turns the Country On!" in 1974 and "Acid Queen" in 1975.
Turner divorced Ike Turner in 1978, alleging years of physical abuse and infidelity.
In 2018, Turner opened up about the abuse she endured in an interview with The Sunday Times.
"There was violence, because he had this fear that I was going to leave him," she said. "The other women, because I didn't love him that way ... the other women weren't so bad, but it was the constant, constant ill treatment."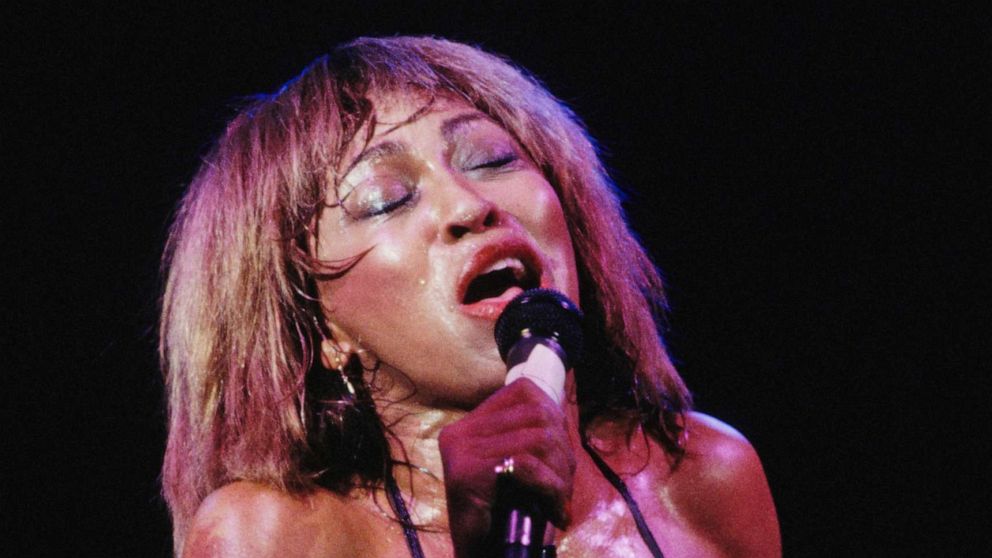 The singer also opened up about her marriage in the 2021 HBO documentary "Tina."
Following her divorce, Turner released her third solo album, "Rough," an album of blues and disco cover songs with a rock influence.
Turner continued to perform with stars including Rod Stewart and Chuck Berry, and performed in hotel ballrooms and clubs across the country. But it wasn't until September 1984, when she achieved her first No. 1 on the Billboard Hot 100 with "What's Love Got To Do With It."
The song earned her a Grammy for record of the year in 1985.
In 1985, she starred alongside Mel Gibson in "Mad Max Beyond Thunderdome" as the character Aunty Entity. The film was a global success and Turner received the NAACP Image Award for outstanding actress for her role in the movie. As part of the film, she also recorded two songs: "We Don't Need Another Hero (Thunderdome)" and "One of the Living." "One of the Living" earned her a Grammy Award for best female rock performance.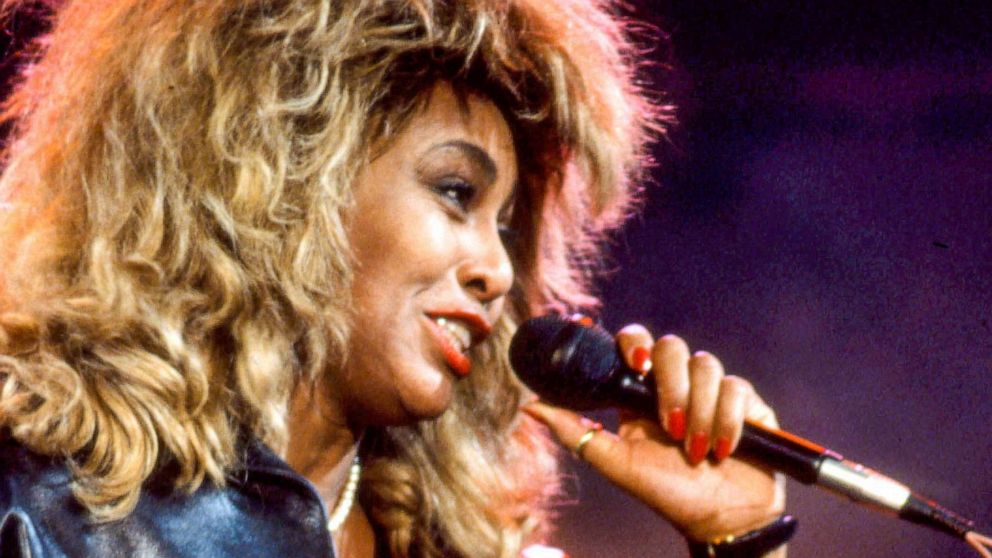 Turner's career continued to skyrocket following "Mad Max" with the singer performing with Mick Jagger at Live Aid, releasing her sixth solo album "Break Every Rule" the following year, publishing her autobiography, "I, Tina," getting her star on the Hollywood Walk of Fame, and going on her "Break Every Rule World Tour," which began in March 1987 in Munich.
After her tour in 1989, she released the "Foreign Affair" album, which sold over 6 million copies worldwide and included her hit single "The Best."
In 1993, "What's Love Got to Do With It" -- a semi-autobiographical film -- was released. It starred Angela Bassett as Tina Turner and Laurence Fishburne as Ike Turner. Both actors received Oscar nominations for their roles. The singer said she was not heavily involved with the film, but she re-recorded old songs for it.
In the past decade, a biographical musical on Turner's life was developed and premiered in April 2018 in London. The musical won a Tony Award in 2020.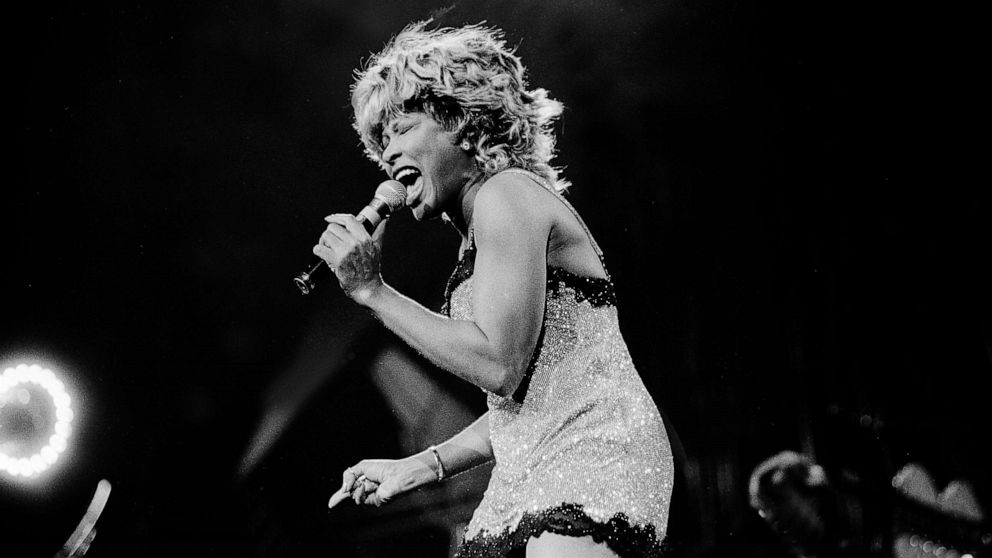 In 2018, she received the Grammy Lifetime Achievement Award.
"Without Tina Turner we have no Beyonce. We have no Rihanna. We have no generation of Black women performers who transgressed all sorts of musical genres and without Tina Turner, we have no reclamation of Black woman's sexuality in the context of rock and roll," Daphne Brooks, a scholar of popular music studies and Black feminist literature and culture at Yale University, told ABC News. "Without Tina Turner, we have a new bereft in terms of our conversations about domestic abuse, about Black woman's ability to be able to withstand patriarchy."
Turner also released her third book in 2020, "Happiness Becomes You: A Guide to Changing Your Life For Good."
In April, she told The Guardian that she wanted to be remembered as the "Queen of Rock 'n' Roll" and "as a woman who showed other women that it is OK to strive for success on their own terms."
Turner had four sons. She was preceded in death by her two biological children: Craig Raymond Turner -- whom she shared with Raymond Hill -- and Ronnie Turner -- whom she shared with Ike Turner.
She is survived by her sons Ike Turner Jr. and Michael Turner, who she adopted from her ex-husband Ike Turner.
Editor's Note: This story has been updated.