Royal baby watch! Meghan Markle and Prince Harry are expecting
Chris Jackson/Getty Images
October 15, 2018, 5:34 pm
It's been a whirlwind year for Prince Harry and Meghan Markle!
Eleven months after they announced their engagement and almost five months after their wedding, Kensington Palace announced Monday morning that the royals are expecting their first child next year.
Markle is about 12 weeks pregnant, according to the palace, and is due to give birth in the spring.
"Their Royal Highnesses have appreciated all of the support they have received from people around the world since their wedding in May and are delighted to be able to share this happy news with the public," the palace added in a tweet.
The Duchess of Sussex, 37, and the Duke, 34, have made no secret that they were excited about becoming parents, with Harry saying last year, "One step at a time, and hopefully, we will start a family in the near future."
But, first, there's plenty of work to be done. The couple is currently on a 16-day tour of Australia, New Zealand, Fiji, and Tonga.
While photos of the newlyweds are sure to delight royal watchers for the next two weeks or so, here's a look back at some of their sweetest moments since last year.
Officially official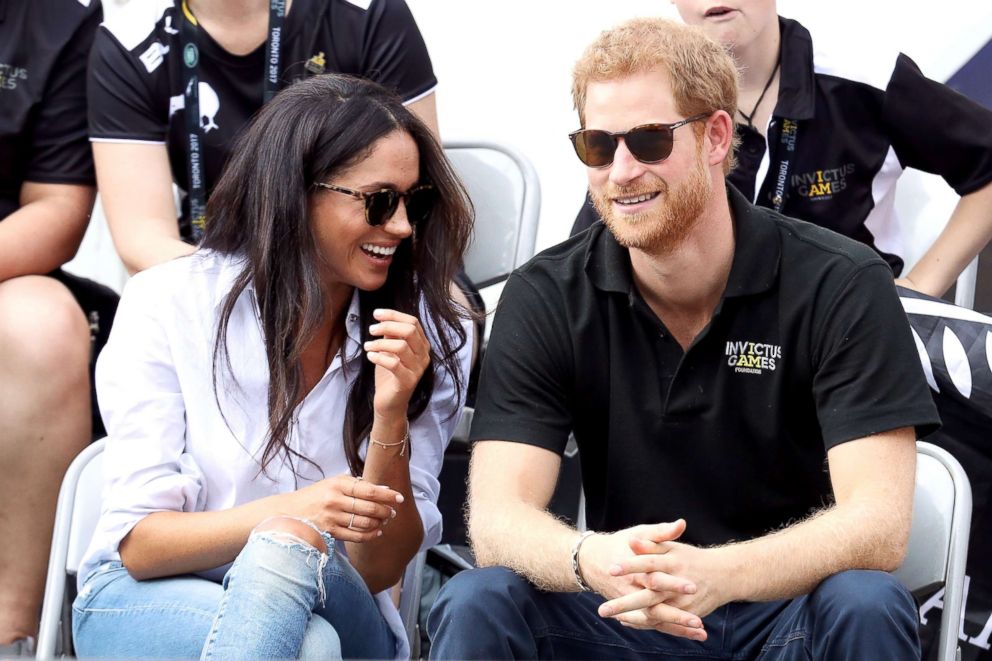 Harry and Markle first met in 2016 but kept their relationship quiet for some time. Finally, in September 2017, they appeared in public for the first time as a couple, with Meghan supporting her then-boyfriend at the Invictus Games in Toronto, where she shot her TV show, "Suits," for years.
"We're a couple," she told Vanity Fair magazine that month. "We're in love. I'm sure there will be a time when we will have to come forward and present ourselves and have stories to tell, but I hope what people will understand is that this is our time. This is for us. It's part of what makes it so special, that it's just ours. But we're happy. Personally, I love a great love story."
Engaged!
On Nov. 27, 2017, Harry and Markle announced their engagement, with the American actress showing off her brand new sparkler. The ring's center stone was sourced from Botswana, a country with personal significance for the couple, and is flanked by two diamonds that once belonged to Harry's mother, the late Princess Diana.
"The little diamonds on either side are from my mother's jewelry collection to make sure that she's with us on this crazy journey together," Harry said at the time.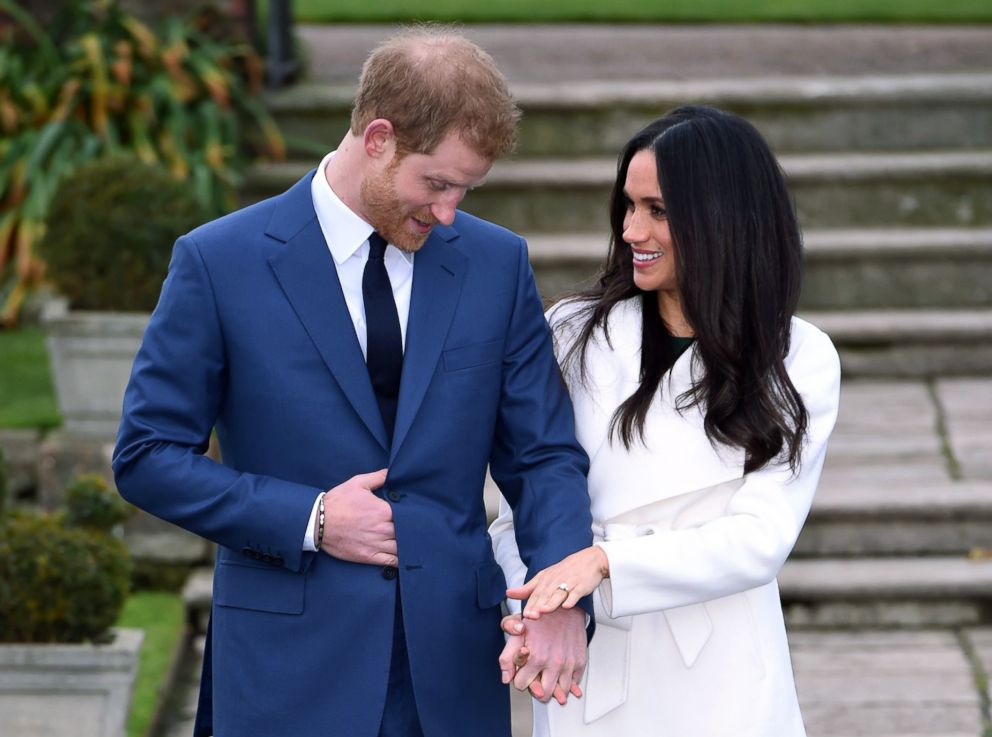 Behind-the-scenes joy
After their engagement photo call, the couple sat for an interview with the BBC's Mishal Husain, during which they laughed and held hands. Markle explained that she'd officially relocated to the United Kingdom to be with her husband-to-be, and looked forward to her "new chapter."
"It's time to work as a team with you," she told Harry.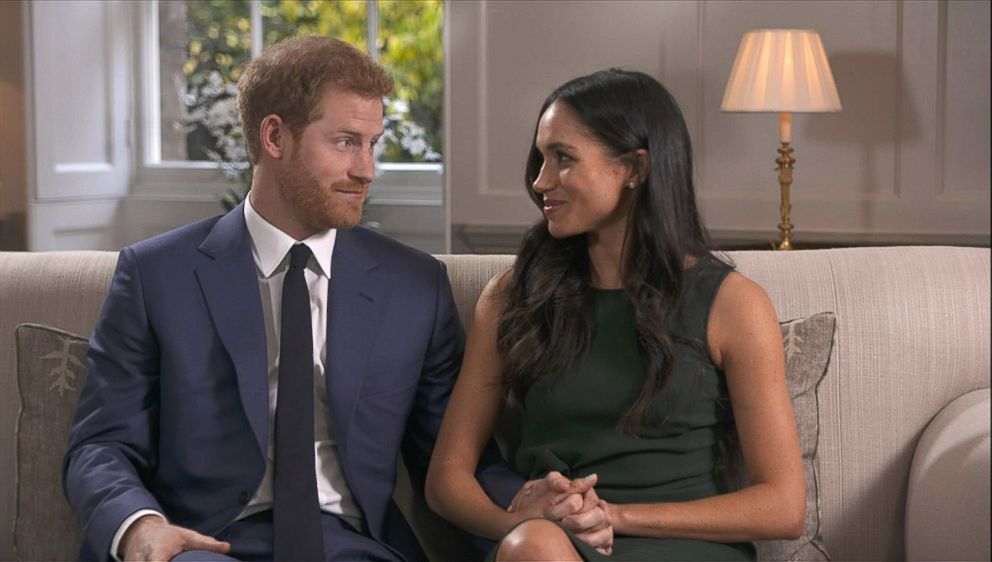 That's a framer!
About a month after Harry and Markle announced their plans to marry, Kensington Palace released official portraits of the couple, captured by photographer Alexi Lubomirski. Royal watchers were taken by how intimate the shots seemed.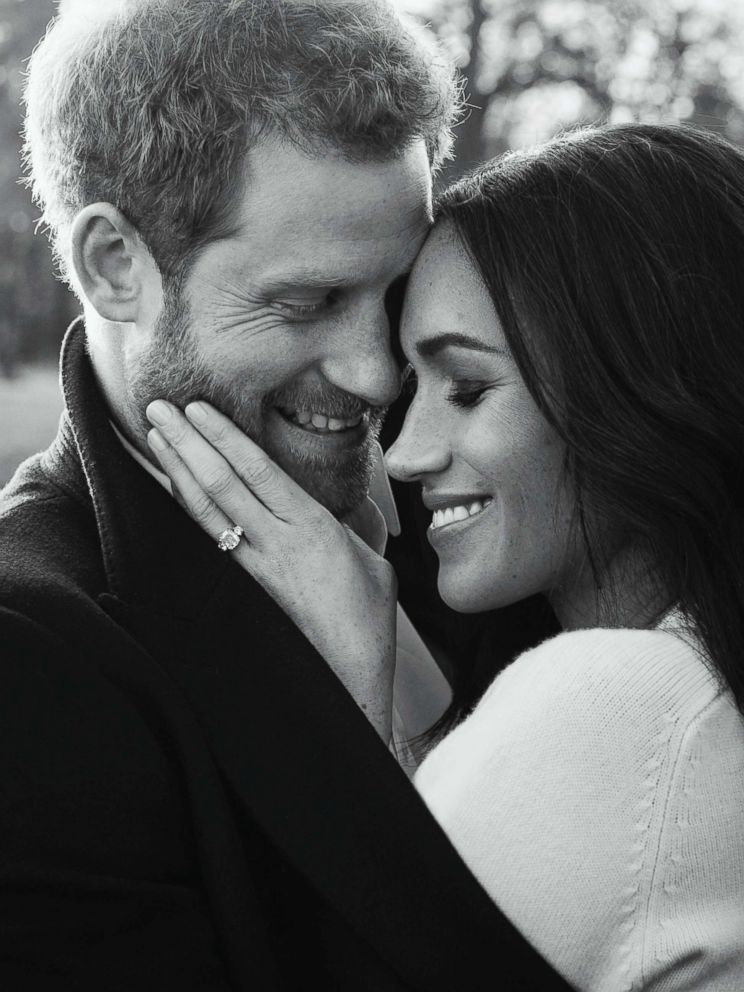 Christmas with the family
Queen Elizabeth surprised royal watchers by inviting Markle, a Los Angeles native, to celebrate the Christmas holiday with her royal family at Sandringham, her estate. (Duchess Kate did not partake in the celebration until after she and Prince William were married.) "It was fantastic. [Markle] really enjoyed it," Harry said later. "The family loved having her there."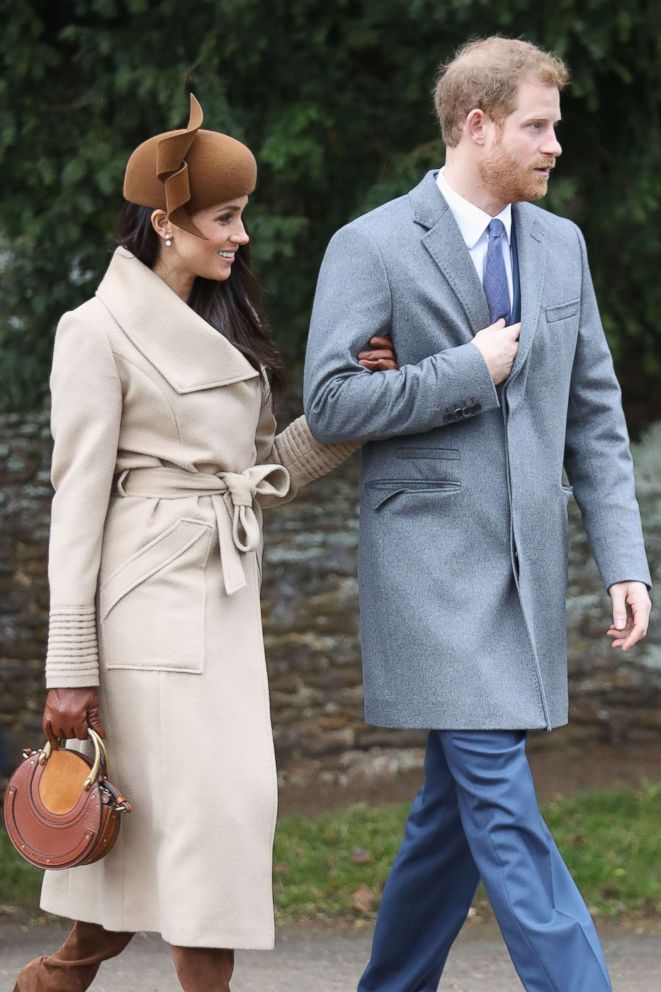 Getting to work
The newly-engaged couple kicked off 2018 by visiting Cardiff Castle in Wales on Jan. 18. During the visit, the two took in a dance performance by Jukebox Collective.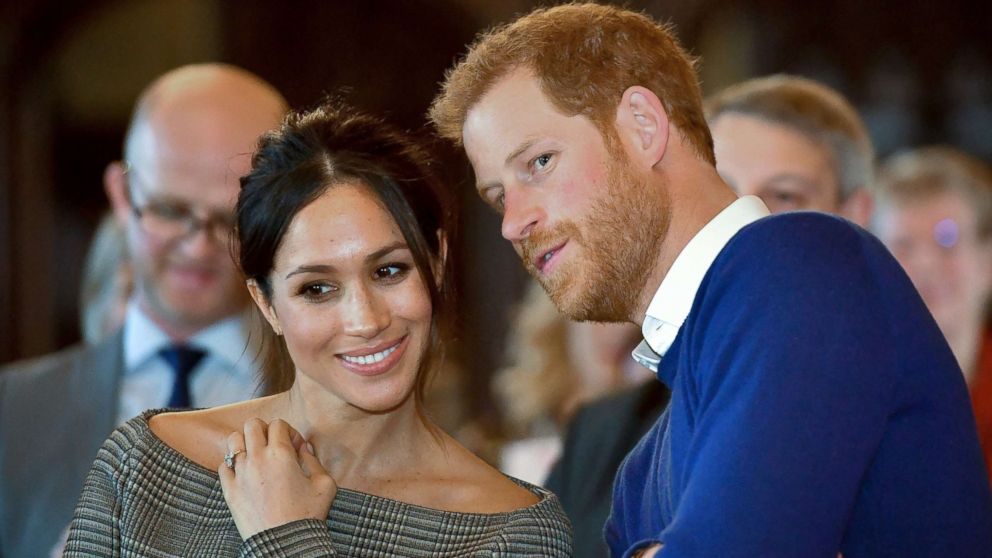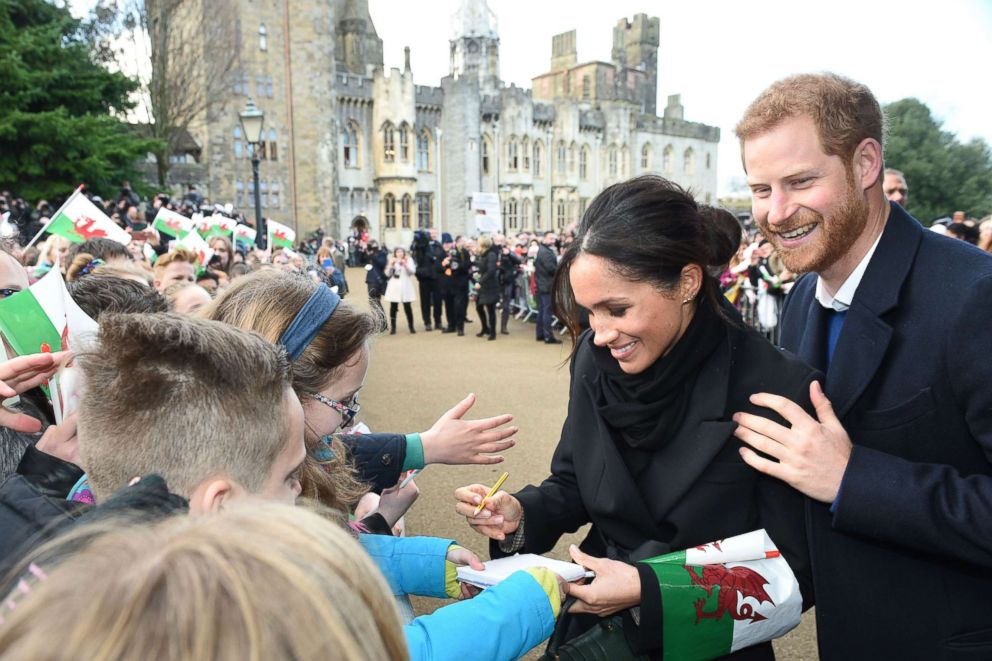 Becoming the 'Fab Four'
Markle joined Princes Harry and William and Duchess Kate for the first annual Royal Foundation Forum held in London on Feb. 28.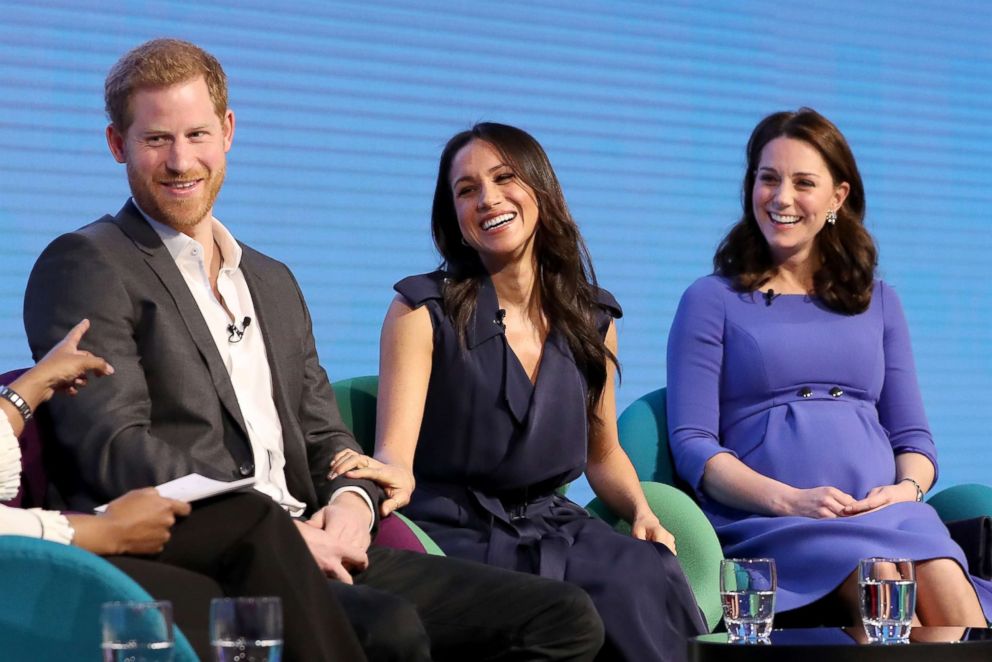 Almost married!
The night before Harry and Markle were set to tie the knot, the two were all smiles when they arrived at Windsor Castle, the venue of their wedding.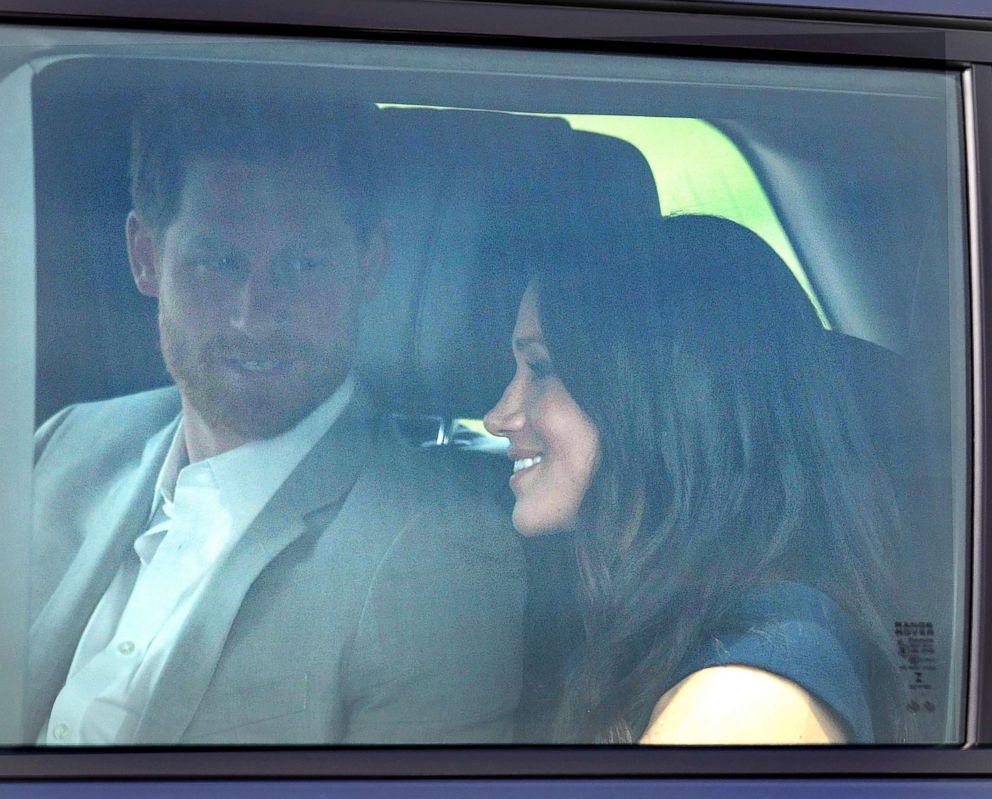 Presenting the Duke and Duchess of Sussex
Harry and Markle were married on May 19 at St. George's Chapel in Windsor Castle before guests including Serena Williams, George and Amal Clooney, and Victoria and David Beckham. Harry's brother, Prince William, served as best man, and the couple's nephew and niece, Prince George and Princess Charlotte, also had roles in the ceremony.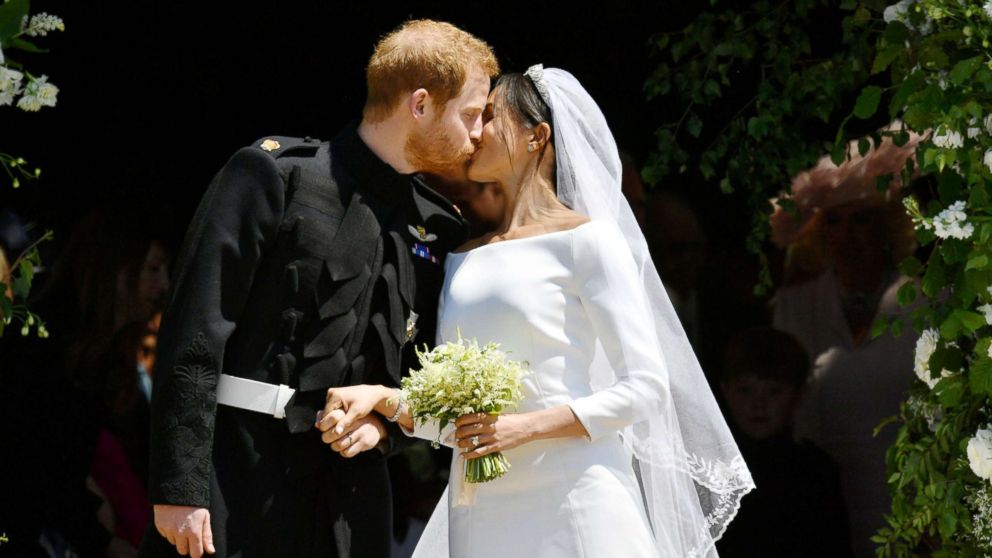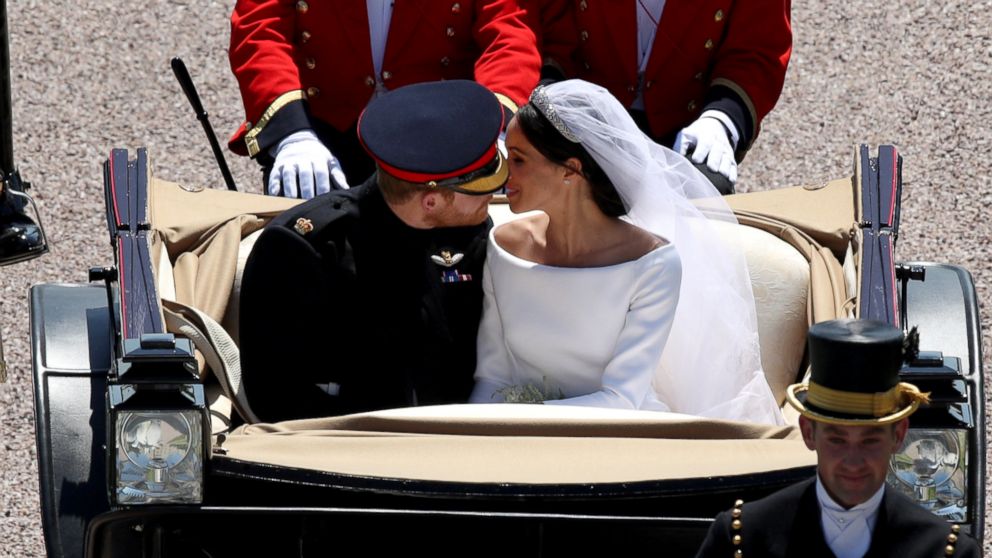 Newlywed bliss
Just a few months after their wedding, the two seemed as in love as ever, kissing at the Sentebale Polo 2018 in Windsor on July 26.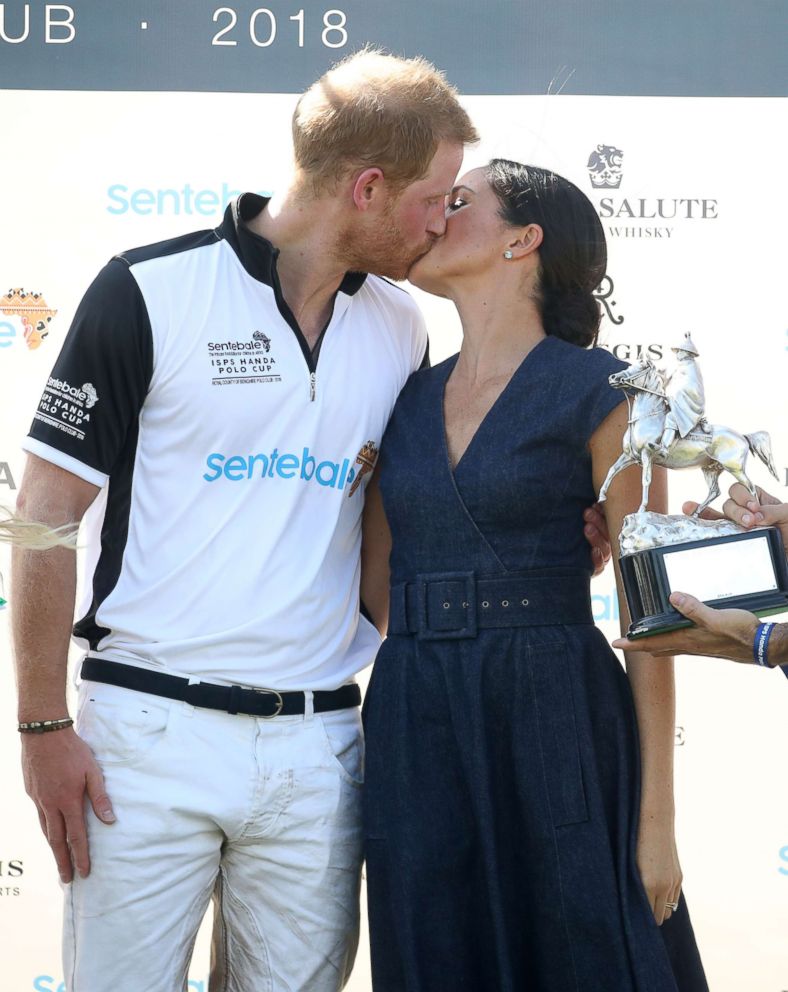 At ease among friends
On Aug. 4 -- also Meghan's birthday -- the royals held hands as they left the wedding of friends Charlie Van Straubenzee and Daisy Jenks.