— -- Jimmy Kimmel, who will be back hosting the Oscars this Sunday for the second year in a row, said he thinks it is "almost necessary now" for comedians to speak out about "serious subjects."
"A lot of people are going with this line of reasoning where they say, people in show business shouldn't speak out about politics," the late-night television personality said in an interview with ABC News' Paula Faris.
"And yet ... they elected Donald Trump the president of the United States," he quipped. "So I think that argument has pretty well jumped out the window."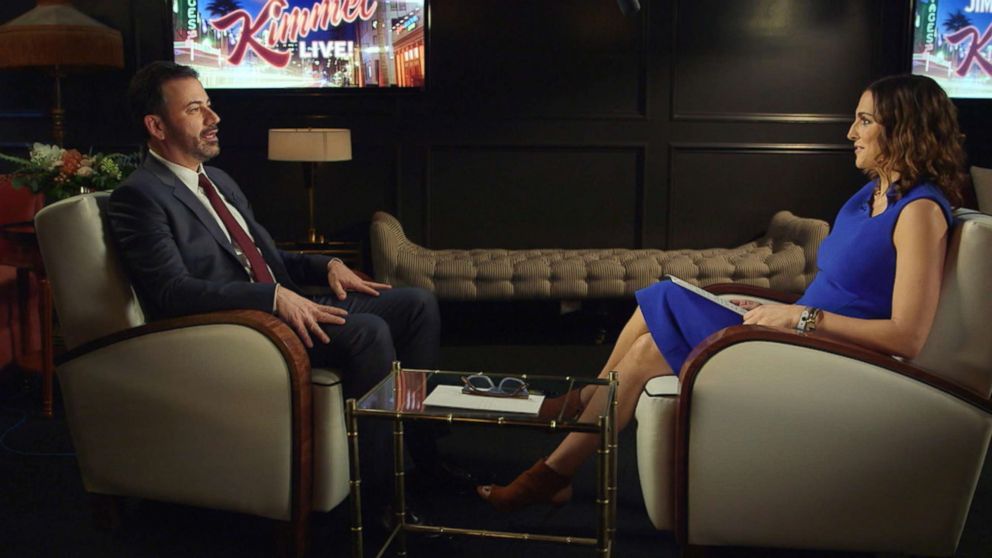 The host of "Jimmy Kimmel Live!" added that he doesn't regret any political comments he's made in the past, and said when it comes to making politically charged statements, "I don't think you can go too far."
"I'm still doing a comedy show and I need to be funny and entertain my audience, but I also think that we've matured enough ... to the point where we can accept late-night talk show hosts speaking about a serious subject," he said. "And I think that it's almost necessary now."
'This show is not about reliving people's sexual assaults'
Despite being open to talking about politics, when asked if he would address the #MeToo movement that has swept through Hollywood and beyond during one of the biggest nights in the entertainment industry, Kimmel replied, "This show is not about reliving people's sexual assaults."
"It's an awards show for people who have been dreaming about maybe winning an Oscar for their whole lives," he added. "And the last thing I want to do is ruin that for someone who is, you know, nominated for, you know, best leading actress or best supporting or best director or cinematographer, or whatever, by making it unpleasant."
"I'm not going to ... stop any bad behavior with my jokes," he added.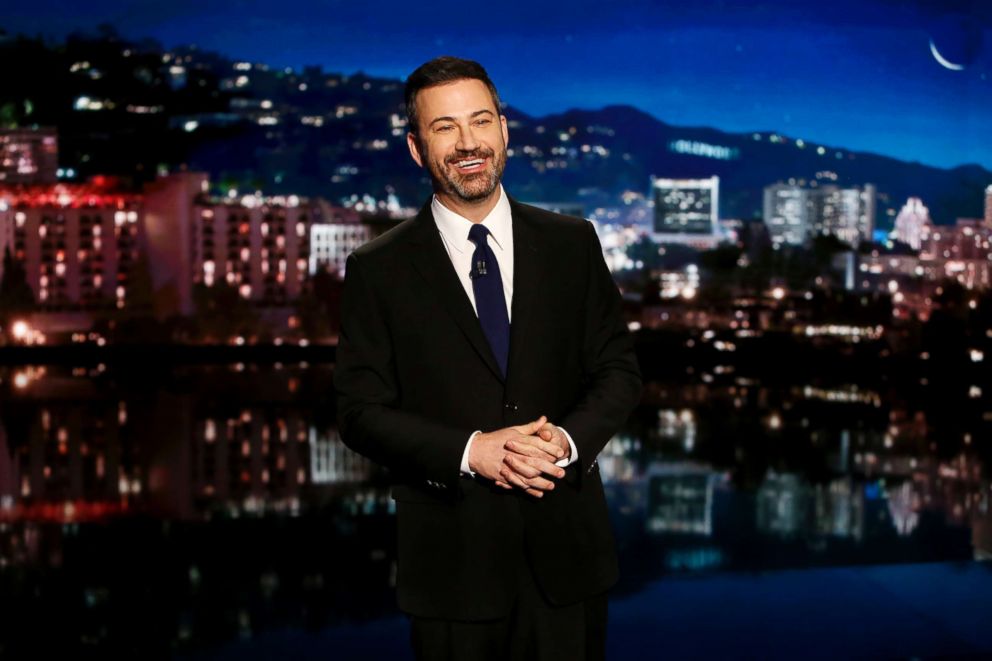 Another mix-up 'would be funny,' but there are safeguards in place this year
The host also acknowledged last year's infamous best picture envelope mix-up, admitting, "I still don't know how it happened."
"I'll be honest, it would be funny if it happened again," he said, but added that there are safeguards in place this year to prevent another gaffe.
"I think that the biggest safeguard there is is that this company, Pricewaterhouse Coopers, will literally have to go out of business ... if they do it a second time," Kimmel quipped. "So I think they're going to be very, very careful."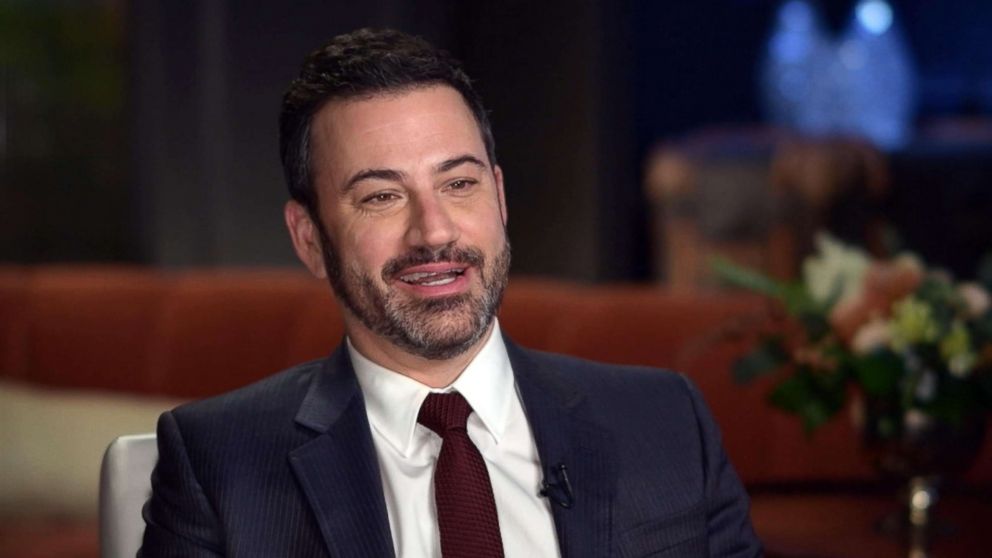 Kimmel added that he doesn't worry about what could go wrong this year, revealing that during rehearsals on the day of the show last year, "The whole set fell down."
"I'm not talking about a little piece of the set, I'm talking about a huge wooden structure came crashing down to the floor," Kimmel said. "If that had happened during the Oscars, that could have been a tragic occurrence, you know?"
The host said his only anxiety is that he wants to "make sure everything's right and the jokes are as good as they can possibly be."
He said while he originally wrote thousands of jokes for the night, he has whittled his list of jokes down to about 30, which he only shares with a tight group of friends.
"Some comics will go and test them at comedy clubs, but I always worry that somebody's going to put them on Twitter or something," he said. "So I try to keep them within a small circle of friends who are funny or comedians."
Baby Billy is 'a very happy boy'
Off camera, the past year has been also whirlwind for Kimmel, 50, who welcomed home a new baby boy last April with his wife, Molly McNearney.
The couple's son, Billy, made headlines last May when Kimmel spoke candidly on his show about Billy's heart defect and emergency lifesaving surgery.
Kimmel's passionate monologue also called on all politicians to make sure Americans, especially those with pre-existing conditions, have access to medical care.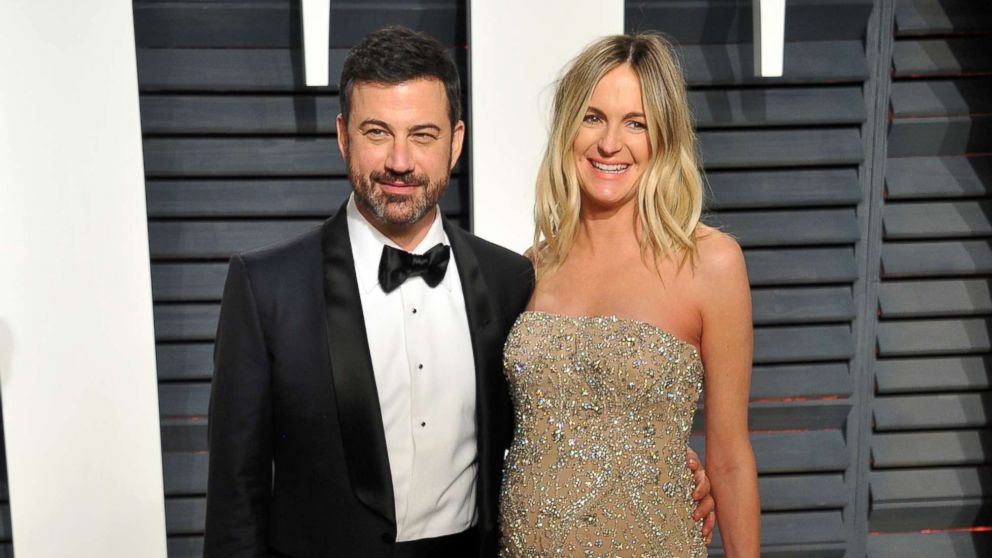 "Billy had open-heart surgery when he was born. He had another open-heart surgery last year," Kimmel said, adding that he will have to have another open-heart surgery "when he's around 6 years old."
Despite his medical conditions, Kimmel described Billy as "a very happy boy."
"It's crazy. I mean, he has no idea what happened," the father added, saying of Billy: "You just want oatmeal."