Peter Weber is not exactly thrilled with Kelley Flanagan's latest interview.
During Wednesday's episode of his podcast, "Bachelors in the City," the 29-year-old pilot and former "Bachelor" star dished on his thoughts about his ex's recent appearance on the "Chicks in the Office" podcast where she shared details of their relationship and breakup.
"I'm going to be so brutally honest with you guys ... and just speak from the heart. I thought it was very calculated," Weber began. "I thought after hearing how it went that it was very trying to push for a headline. Very calculated, very disingenuous."
"That's too bad. I didn't necessarily expect that from Kelley," he said.
During her podcast appearance, Flanagan spoke about their different personalities.
"It's not a bad thing -- he loves Pokémon cards and he loves playing video games and he loves going out and partying ... there was a while where I was trying to convince myself that's what I liked and I was like, 'Alright, Kelley, let's be honest with yourself. Does that add up for you?'" she said.
She also spoke about how Weber revealed their breakup publicly before she was ready to share the news. Flanagan said following their split announcement, they briefly reunited -- but it didn't last long.
"It ended really badly. I essentially went off on him," she said on the podcast. "I ended up leaving New York and going to one of my girlfriend's houses and hanging out with her. He texted me, I didn't respond and then found some news out that I wasn't happy about."
Weber announced his split from the 29-year-old attorney on New Year's Eve 2020, almost six moths ago, which is another reason why he felt the move was planned.
"This has been half a year, which is even crazier now, in my opinion, that more podcasts are continuing to come out and talk about this. There is nothing new here. There is no new news," Weber later said.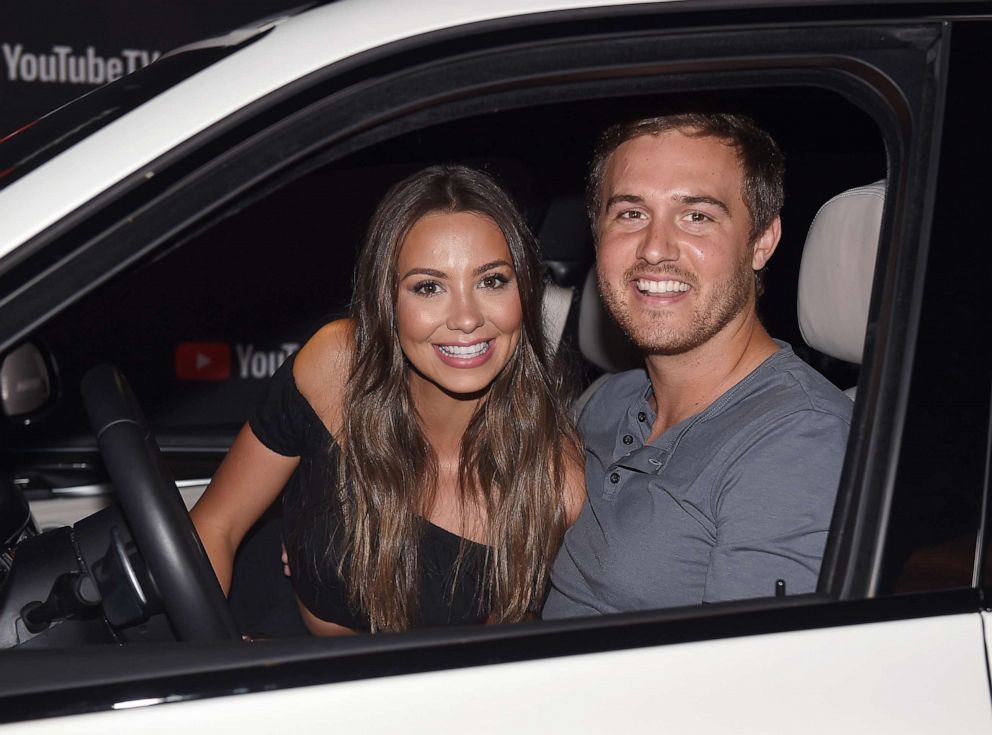 "This is literally half-a-year-old, and that's why I bring it back to this calculated point that I talked about in the beginning and wanting to ride it as long as she possibly can, or make headlines, or get people talking," he added.
The former Bachelor also added that while he's open to having a "private talk" with Flanagan, he has "100% moved on" and wished her the best.
"I can't wait to find my person, I can't wait for her to find hers," he said.
Learn more about what Flanagan has said about their breakup here.