Our favorite Pink moments for her birthday
Kevin Mazur/Getty Images, FILE
Carey Hart, who is married to Grammy Award-winning singer Pink, is glad he starred in his wife's new documentary... even though he didn't know he was a part of it until hours before it was released.
The motocross star reflected on his wife's new documentary, "Pink! All I Know So Far," while recently appearing on "The Ellen DeGeneres Show" and discussed how it allowed fans to see a whole new side of him.
Hart, 45, also revealed he had no idea he would be featured in the film until his wife brought it up about 48 hours prior to its release.
"I saw some rough cuts of it early on, and the funny thing is about two days before the movie came out, she's like, 'You know, I never actually talked to you about this. How do you feel about being in it and your parts in it?'" he recalled. "I'm like, 'Well, a little too late now.'"
Still, Hart is glad she included him in the documentary because it helped dispel some of the negative assumptions fans had about him.
"I got to show a little bit of my vulnerable side as a father," he reflected. "I'm perceived as being this wild, crazy, motorcycle, tattooed scumbag. So it's kind of nice for people to see my softer side."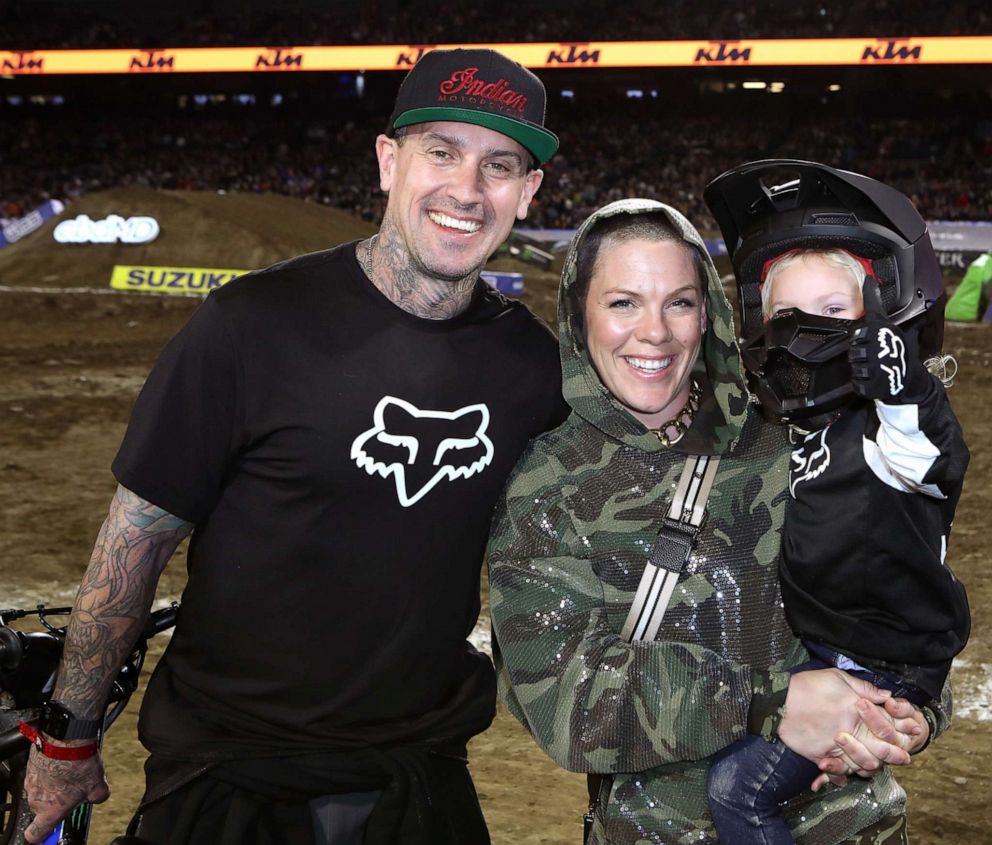 In addition, fans came to learn that Pink, 41, uses him as her "muse."
"We've grown up together. We've been together now 18 years and I've been her muse for about 17 of those," smiled Hart. "So, I'm quite used to being the punching bag."
The couple, who wed in 2006, share two children together -- Willow, who just turned 10, and Jameson, who is four.