Rosario Dawson won't allow her 15-year-old daughter, Lola, to have a cell phone.
The actress made the revelation during a conversation with Laverne Cox at the Tribeca TV Festival on Saturday, according to the Page Six.
"I think it's really critically important as the adult in these kids' lives to make sure they're not going down dark alleys without some kind of information and help...and to get likes according to little posts you've made and then thinking that that's what your value is can be quite dangerous," the actress-turned-activist, 39, told Cox, according to the newspaper.
"I think this is a critical time for kids to be developing themselves," she added.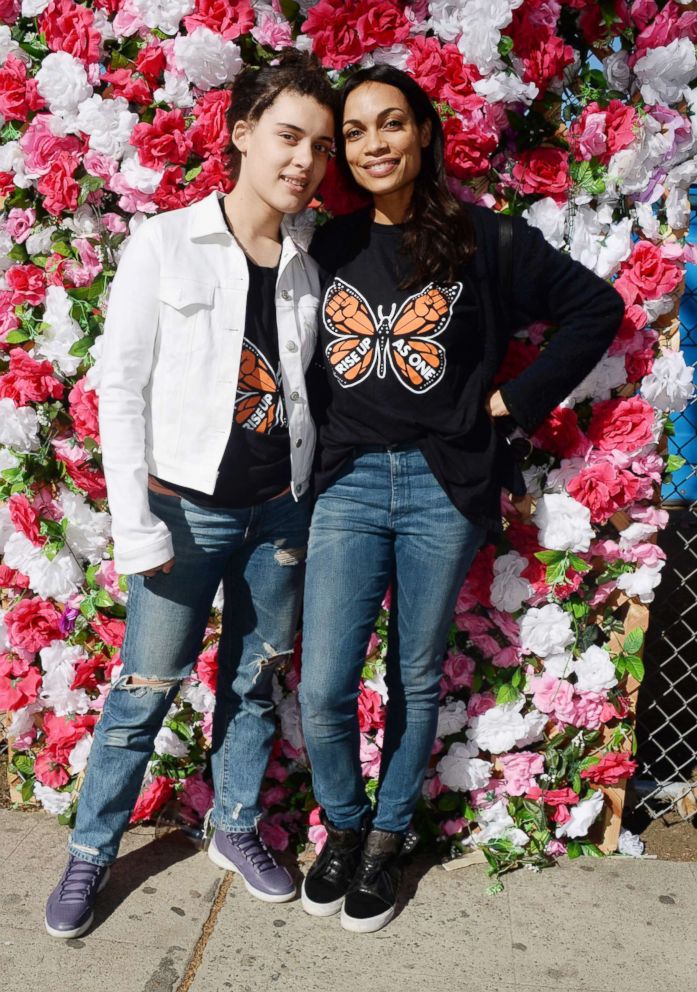 Dawson, who adopted her daughter nearly three years ago, said she was worried about the impact on young people from looking at photos that have been filtered and altered.
"They're getting body dysmorphia looking at their own image that's been doctored, and then when they look in the mirror, they're horrified by a freckle or a pimple," she told Cox.
The actress, whose breakout role came in her teens with the movie "Kids," stressed the importance of parents being good role models for their kids.
"It really is our responsibility to not be on our phones all the time, to not be lazy and pass over our iPads to our kids instead of talk to them, you know, to really kind of instill that relationship so that they understand that they can have a relationship with themselves that's healthy that then they can share with people, not that it can be so easily manipulated," she said.