Stars of new James Bond film react to trailer
Daniel Craig is back in action as 007 in his fifth and final James Bond film and the "No Time to Die" cast took the opportunity with the debut of the high-octane trailer to remind him what a lasting impression his role has made across multiple generations.
"He's a compelling character and he's a character that means a lot of things to a lot of different people," director Cary Fukunaga said on "Good Morning America" about the 25th James Bond movie. "This film still carries on the tradition of the previous four films with the storylines and narratives -- we're trying to wrap them up in a very exciting way."
Craig quickly addressed what he found to be "the biggest surprise" of suiting up in his tailor-made tux once again.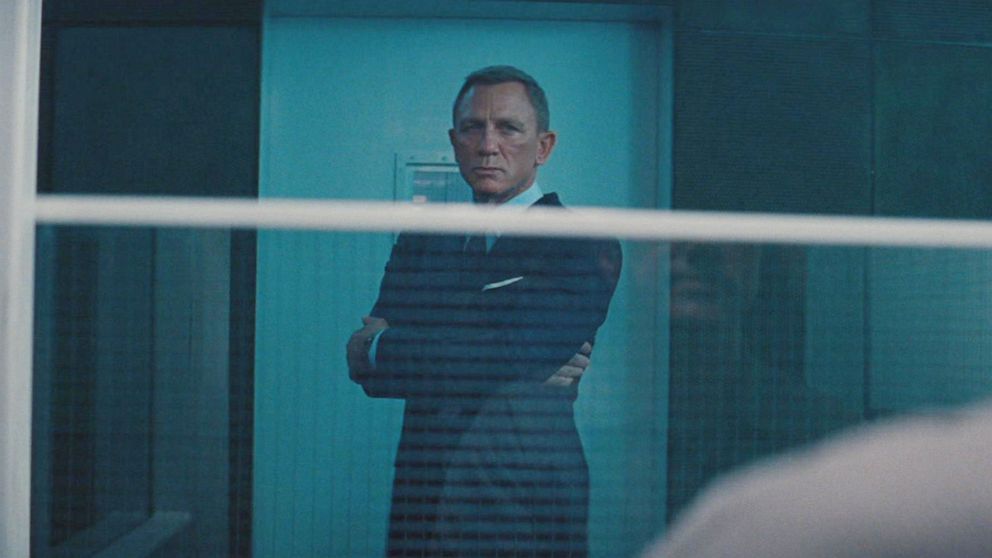 "If you can't get excited about this job, I don't know what else there is," he said. "I think the biggest surprise really was how much I enjoyed it and how much I still get a kick out of it."
"As on every Bond, just the most extraordinary, talented people come and get involved," he added.
Co-star Rami Malek, who plays the villain Safin, said that although the trailer didn't reveal too much more than a first glimpse of his eerie white-masked face, he gives 007 a run for his money.
"I can tell you nothing about that," he said laughing about the villain's appearance. Malek did add that he is "a very unnerving character."
"I get to face off with [Daniel] in a battle of epic proportions. It's a very formidable, nasty human being," he said.
Lashana Lynch, who has been rumored to become the next 007, cleared the air about her role and said "she's definitely a double-0 agent for sure."
"Skillful, swift, suave and she's got a bunch of attitude and a whole lot is shaken up," Lynch explained after seeing herself as Nomi in the trailer.
Lea Seydoux, who previously played Bond's love interest, kept a tight lip when it came to her character's status with the double-0 agent -- "she has secrets."
Fukunaga said that because it's been a whole five years since "Spectre," the last movie in the film franchise, "No Time to Die" will "introduce Bond to a whole new generation."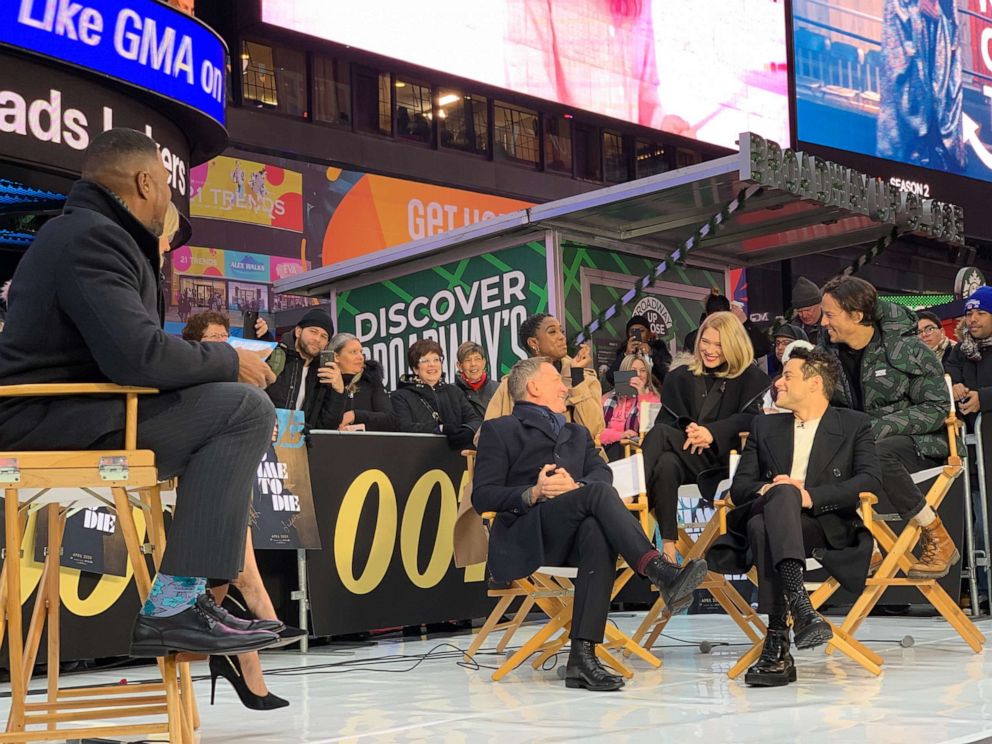 "A new younger generation is going to discover him and fall in love with him all over again," the director said.
Malek echoed a similar sentiment and added that with this being Craig's last film, "this one is especially emotional and significantly memorable for a number of reasons."
"It's been a pleasure to work with you and you are as timeless as these films are -- I think you've done a magnificent job and I think it's been a gift for all of us to have worked with you," Malek told Craig.
"If it wasn't so cold you'd see me blush," the longtime Bond star said.
Lynch chimed in that it will be "difficult to see him not be Bond again."
"He's my favorite Bond, he's done an absolutely smashing job the entire time and just how he's handled it all with his grace -- he's a hard worker and being on set [with him] has been one of the best masterclasses of my career actually," she said.
"No Time to Die" is in theaters nationwide in April 2020.