Thomas Rhett's new album, "Where We Started," has finally arrived.
The 15-track project, released Friday, is comprised of several heartfelt ballads about the country artist's family life -- vulnerable songs that illustrate the strength of his marriage and even some noteworthy features from famous collaborators.
In his sixth studio album, Rhett shares songs about everything from how he imagined his future with his wife Lauren early on to how they've dealt with issues as a couple in their years together.
In an interview with "Good Morning America" last month, Rhett spoke about the range of the album and what he wanted to convey about his life with his new music.
Explaining the backstory of standout track, "Angels," Rhett said, "I wrote this song a couple records ago called the 'Dream You Never Had' -- it was on my 'Center Point Road' album, and I kind of noticed that, I think a lot of people look at me and Lauren like we don't have any issues, you know, like we don't fight, like we don't do anything like that."
"I just kind of wanted to dive into just a little bit more of a reality of what and who we are," he continued. "We've obviously known each other since we were 14 years old and know each other like the back of our hands. And, you know, I think when you have four kids in the picture life can get extremely stressful and life can get extremely chaotic."
In the chorus of "Angels," he sings: "You shoulda slammed the door/ Changed the lock and said adios/ To my selfish heart, tore it apart and left me alone/ Don't know why you were patient and wasted good savin' on me/ Maybe angels don't always have wings."
He said he sees the song as "an ode" to Lauren and "all the things that she's had to do" and "deal with" during their years together.
"I just kind of look back through my last decade of just how much she has done for me, the support system that she's given me -- I mean traveling with me for three straight years, you know, on a tour bus or a van and always being such a huge rock and a support system for me," he said.
He added, "Honestly, sometimes I don't even think she's real -- I do think that she is an angel, just kind of walking on earth and somehow we got to be together -- and so [it was] definitely one of my most favorite, favorite songs that I've ever gotten me a part of writing."
He also expresses that devotion in the song, "Us Someday," which goes into how he imagined their life together since he was a teenager.
"It's kind of is a true testament of me being 18 years old, knowing that I was going to marry this woman and kind of just imagining our future together, just like a lot of kids, handprints in the driveway, chaotic minivan life, taking one to soccer practice, taking one to, you know, gymnastics, whatever it is," he said.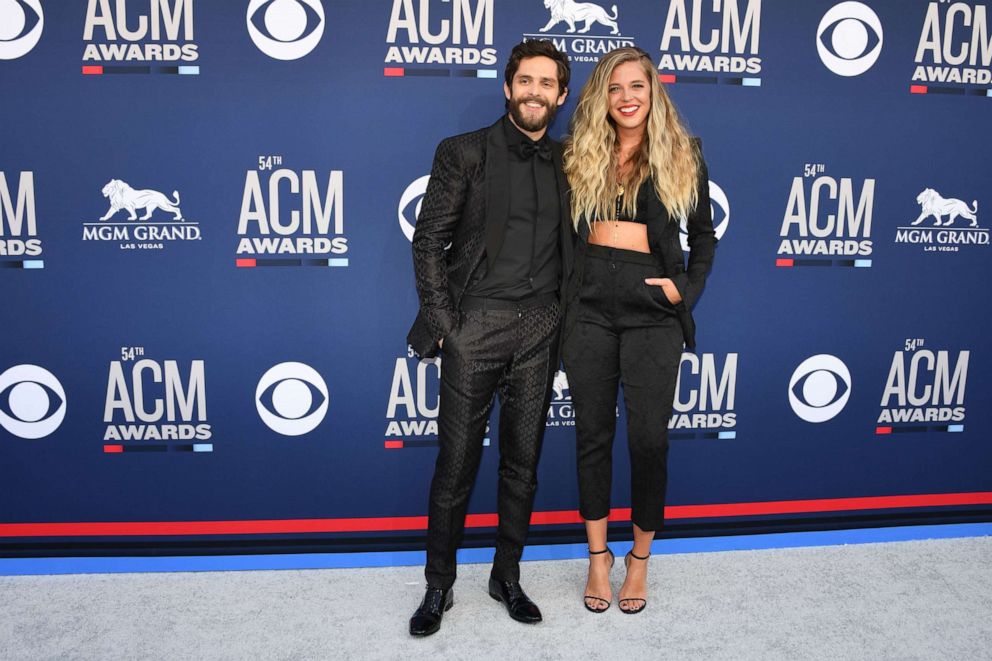 Rhett said he's done "so much growing" since 2020, which he said impacted how this album came together.
While working on his fifth studio album, "Country Again, Side A," released in 2021, Rhett said he saved several songs he'd been writing at the time and didn't know why.
Those tracks would eventually land on "Where We Started."
"I thought this project was going to be 'Country Again, Side B' and then I started writing songs like 'Where We Started' and I started writing songs like 'Mama's Front Door' and 'Angels' and 'Bring The Bar' and 'Anything Cold' and all of a sudden, it didn't fully feel like 'Country Again, Side B' to me," he said. "It felt like something completely different."
He went on, "I've never been one to kind of follow the guidelines of well you put an A out so B has to come next, and so I kind of thought it'd be fun to to do something in between those two. The day we wrote 'Where We Started' is when this whole record started to morph into what it is now."
Rhett's new album is out now and his "Bring the Bar to You" tour kicks off this June and runs until October.