Vanessa Bryant slams Nike over allegedly unauthorized sneakers honoring her late daughter, Gianna
Kobe Bryant is inducted into basketball Hall of Fame
Frederic J. Brown/AFP via Getty Images, FILE
Vanessa Bryant accused Nike of releasing a shoe which honors her late daughter, Gianna, who died in a helicopter crash alongside her basketball legend father, Kobe Bryant, and seven others last year.
Bryant, 39, shared a photo to Instagram on Thursday of someone holding up the alleged shoes, which she claimed were not approved to be made or sold.
In a statement, she said plans for the shoe were shelved because she and Kobe's estate didn't re-sign her late husband's 18-year deal with Nike in April.
"This is a shoe I worked on in honor of my daughter, Gianna," Bryant wrote. "It was going to be called the MAMBACITA shoe as an exclusive black and white colorway on her daddy's shoes."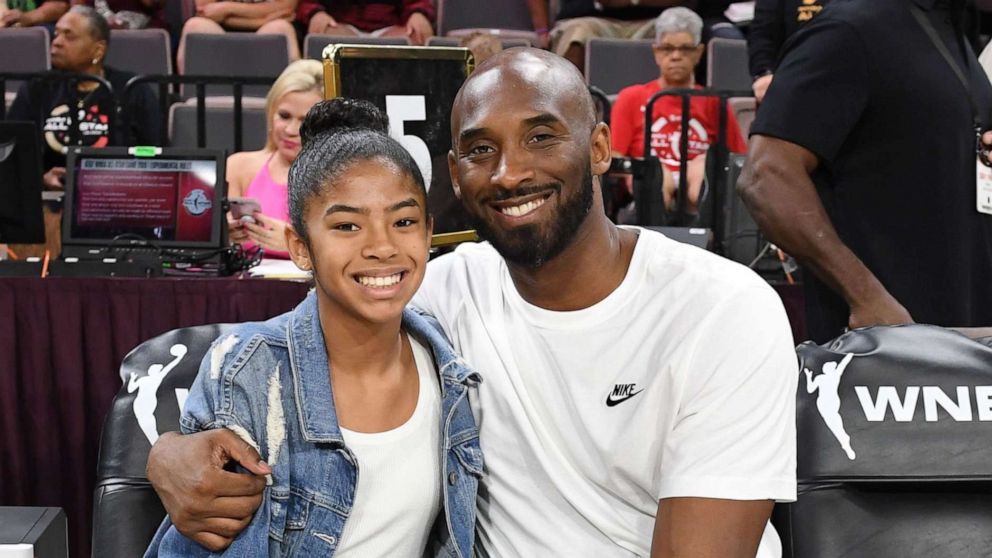 Bryant said she picked out the shoe's details -- including using the colors of her daughter's uniform and her jersey number among other design choices, such as featuring a butterfly, wings, and a halo on the inside of the shoe. Both Kobe and Gianna's names are on the back of the shoe.
She also said all sales proceeds were going to benefit The Mamba & Mambacita Sports Foundation, a charity named in memory of her daughter and the NBA icon.
Bryant concluded her post saying neither she nor her daughters -- Natalia, Bianka and Capri -- received a pair of the shoes from Nike.
In the caption, the matriarch asked for those in possession of the shoe share how they obtained them.
Nike has not responded to ABC News' request for comment.