If infamous Disney villains created a dish to match their malefic personalities, these are it.
"Good Morning America" got an exclusive early taste of "Disney Villains: Devilishly Delicious Cookbook" by Julie Tremaine before the book hits shelves on July 20.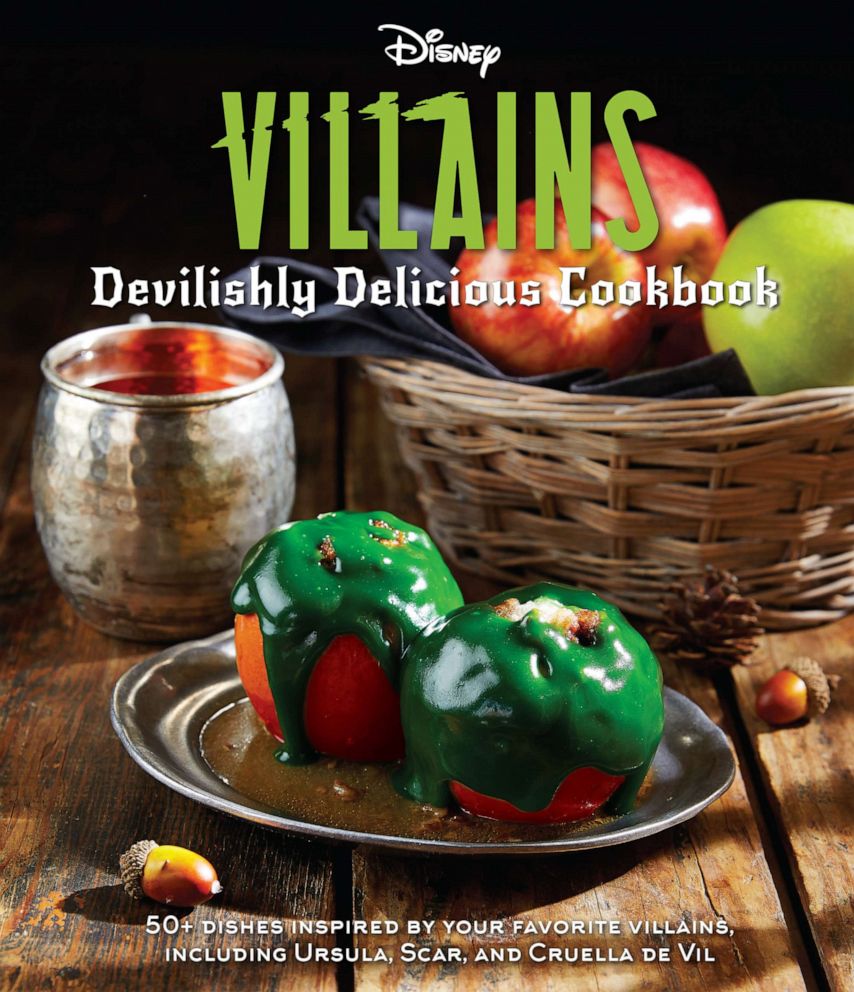 Check out these wickedly tasty recipes below.
Evil Cream Horns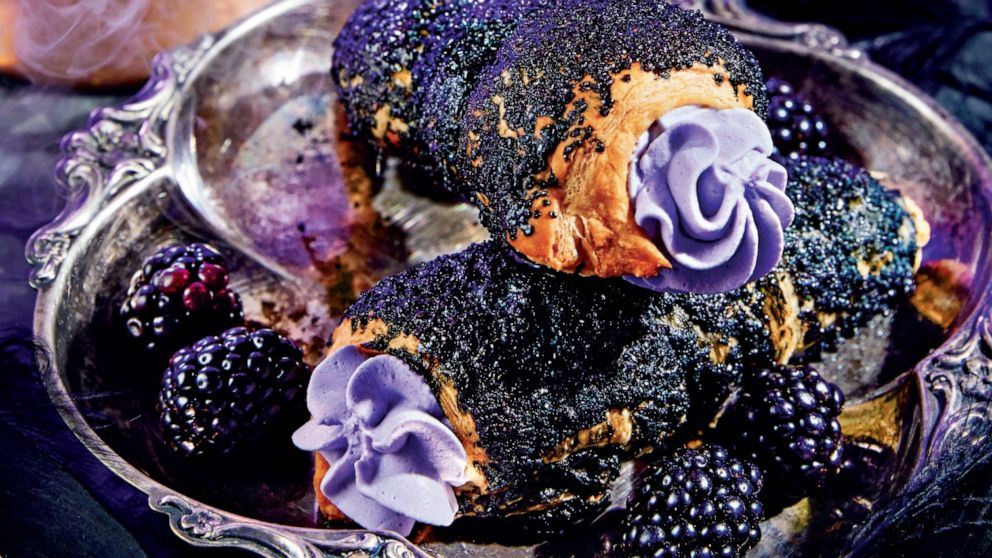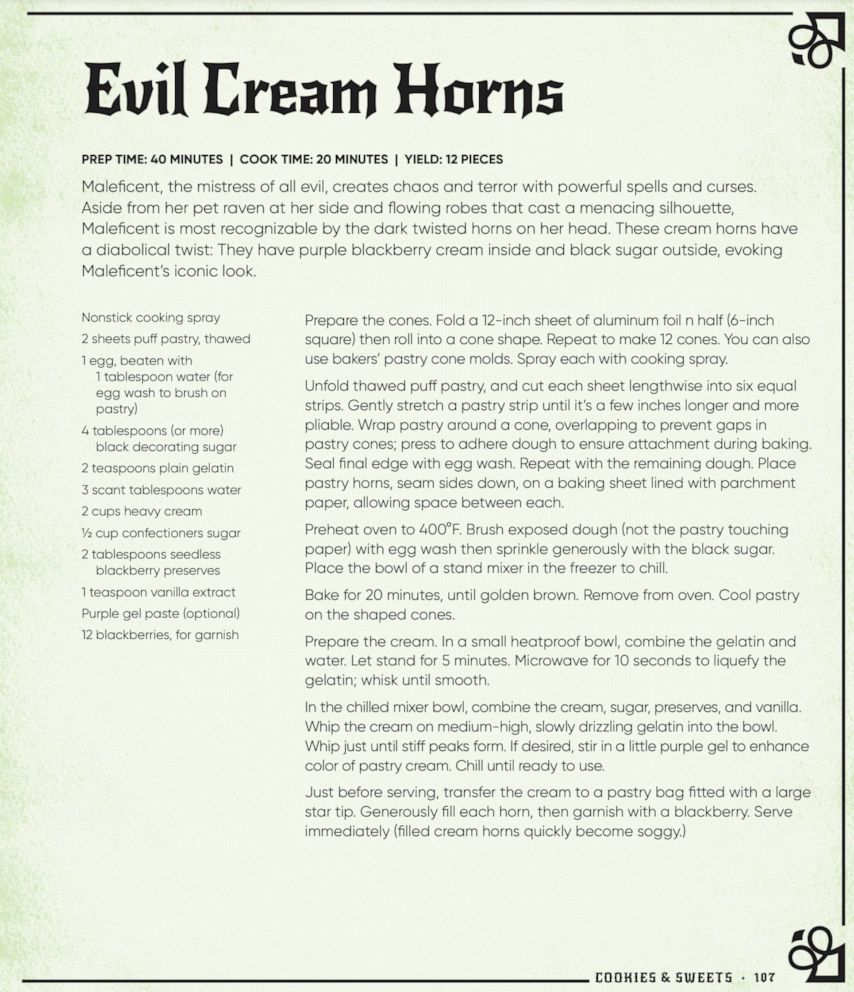 Dalmatian Pancakes with Strawberry Compote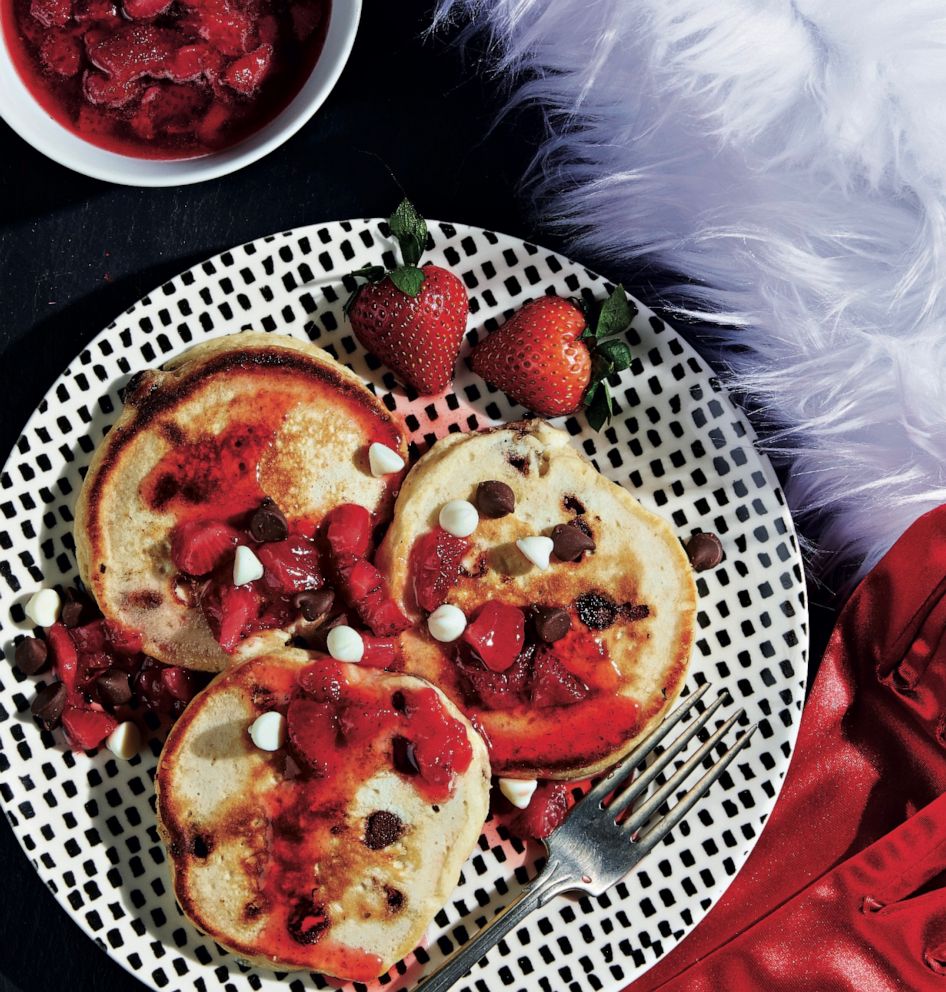 These delicious pancakes are a riff on Dalmatian cookies, with a vivid red strawberry compote that brings to mind the black, white, and red of Cruella's classic look, without any of the evil.
Cook Time: 25 Minutes
Yield: 8 to 10 pancakes
Ingredients
For the strawberry compote
1 pound strawberries1/2 cup sugar
Juice of half a lemon
1/2 teaspoon vanilla bean paste
For the pancakes
1 cup all-purpose flour
2 teaspoons baking powder
1/2 teaspoon salt
2 tablespoons sugar
1 cup milk
1 egg, beaten
2 tablespoons butter, melted
1 teaspoon vanilla extract
1/4 cup white chocolate chips
1/4 cup milk chocolate chips
Nonstick cooking spray
Directions
Prepare the strawberry compote. Wash and chop the strawberries, discarding stems and hulls of the fruit. Combine fruit with remaining ingredients in a medium saucepan. Bring to a boil over medium heat, then reduce to a simmer and cook about 15 minutes, until fruit has softened and sauce has thickened. Remove from heat and set aside to cool.
Prepare the pancakes. In a mixing bowl, combine the dry ingredients.
Add the wet ingredients, and stir to combine. Let stand 10 minutes.
Heat a large skillet over medium. O! the burner, spray it with nonstick cooking spray. Drop batter by a 1/4-cup measuring cup into pan, being careful not to crowd the pancakes.
Cook until golden brown and bubbles rise to the surface, about 3 minutes. Flip, and cook another 2 to 3 minutes, until golden brown.
Remove from heat and transfer to a plate tented with aluminum foil to keep pancakes warm. Repeat with remaining batter. Serve topped with strawberry compote and, if desired, additional white and milk chocolate chips.
Crabulous Crab Dip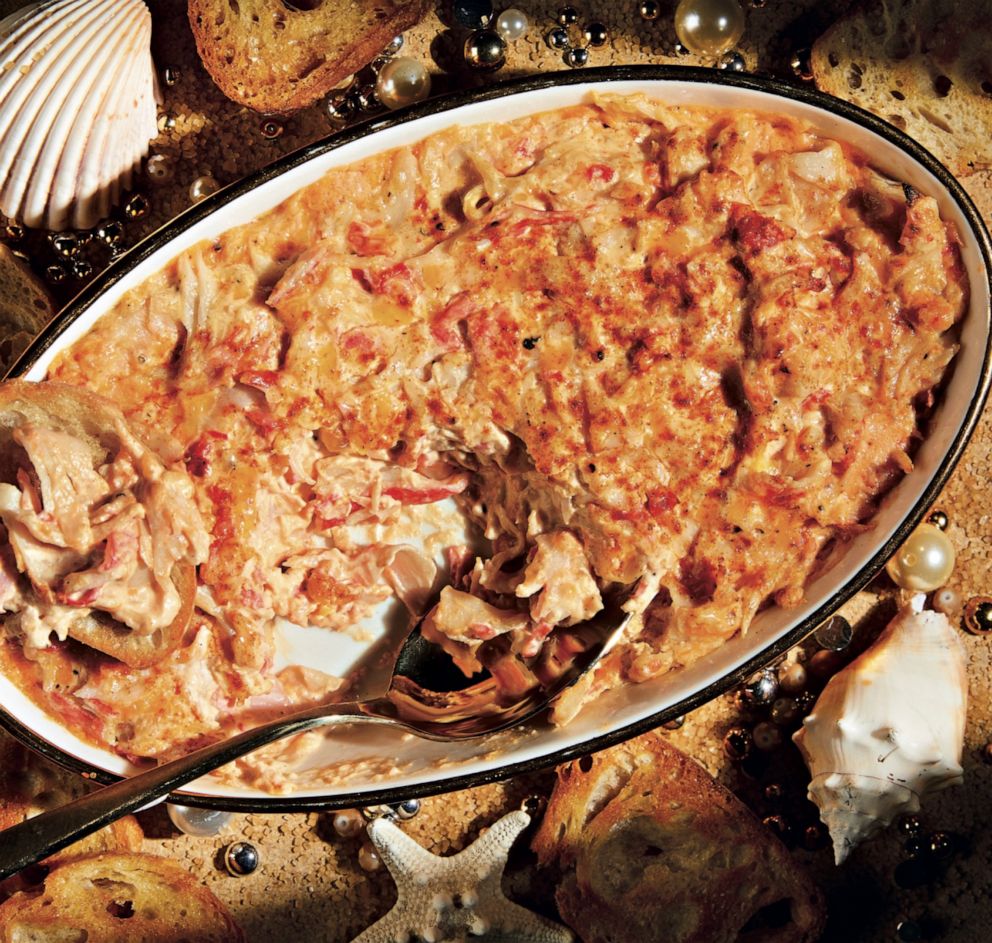 Cook Time: 25 Minutes
Makes: 10
Ingredients
1 pound lump crabmeat
8 ounces cream cheese, softened
1/4 cup sour cream
1/4 cup mayonnaise
1 cup grated cheddar cheese, plus more for garnish
1/2 cup grated Parmesan cheese, plus more for garnish
2 cloves garlic, minced
1/2 teaspoon paprika
1 tablespoon Worcestershire sauce
1 tablespoon hot sauce
1 tablespoon Dijon mustard Juice of half a lemon
1/4 teaspoon salt
1/4 teaspoon pepper
Directions
Preheat oven to 375 degrees.
Remove crab from its container and rinse well. Allow to drain. In a medium mixing bowl, combine all ingredients and mix well.
Transfer to a medium baking dish, and garnish with cheese. Bake for 20 to 25 minutes until the top has browned and the mixture is bubbling. Serve with crackers or crostini.
Nutritious Tip: Serve the dip with a big platter of veggies, including carrots, celery, broccoli and bell peppers.
Recipes reprinted with permission from "Disney Villains: Devilishly Delicious Cookbook" by Julie Tremaine. All rights reserved. Published by Insight Editions, San Rafael, California, in 2021. ​