Chef Yotam Ottolenghi shares 2 flavorful recipes for classic pasta and brunch dish
Chef Yotam Ottolenghi is no stranger to drawing out and highlighting bold flavors in his hearty recipes, which makes the title for his new cookbook extremely fitting.
The London-based Israeli-English chef, restaurateur and food writer joined "Good Morning America" Tuesday to cook up a couple of innovative dishes from "Ottolenghi Flavor."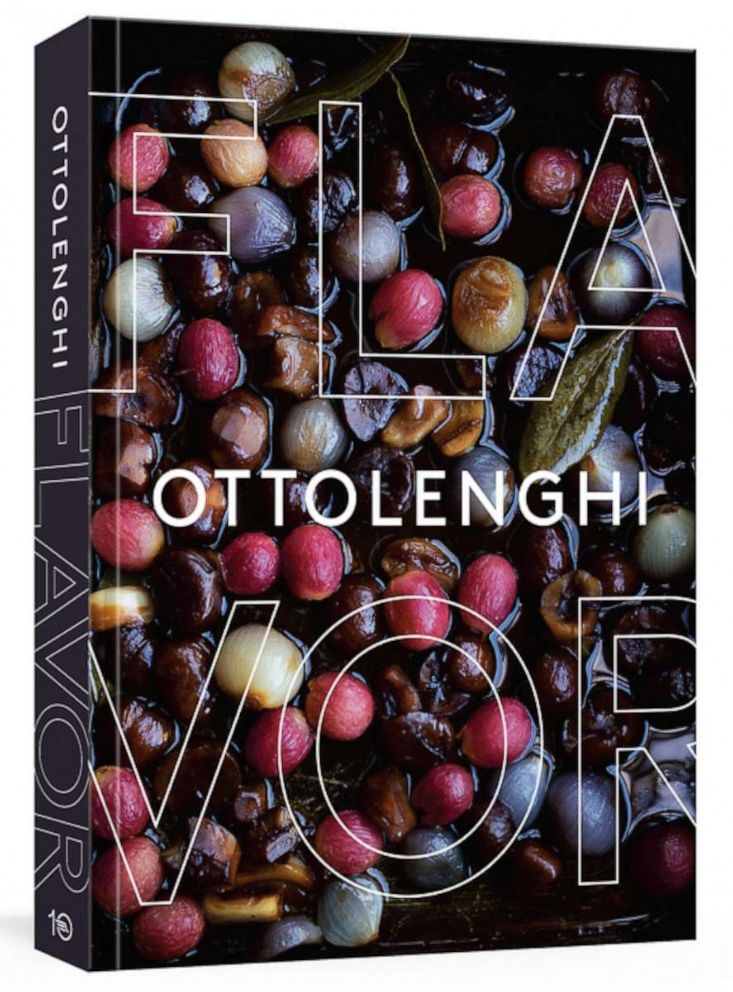 One-Pan Orecchiette Puttanesca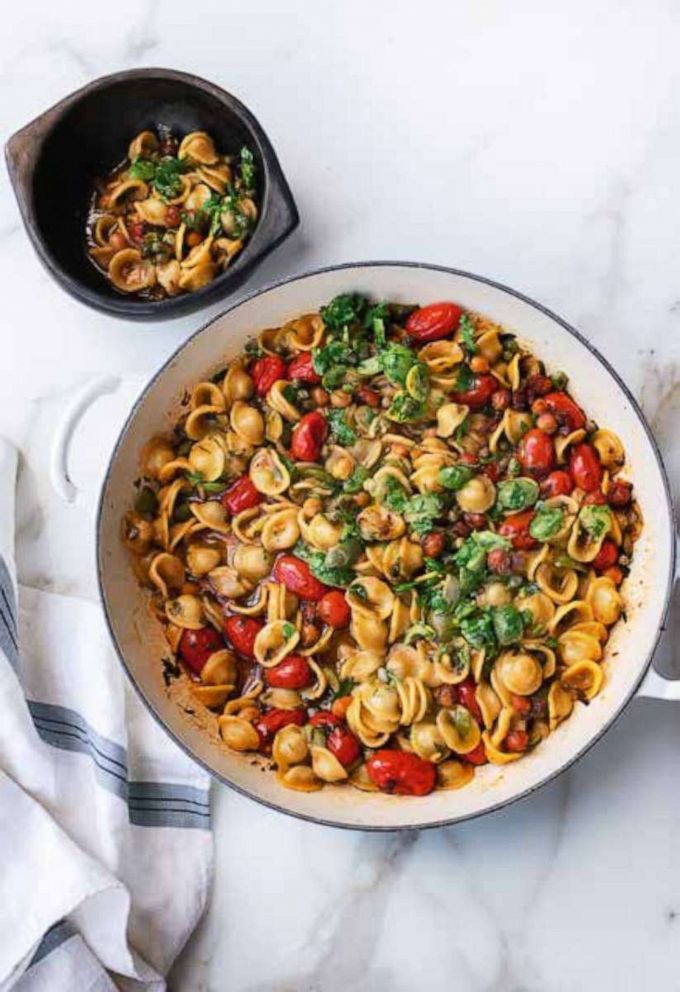 Serves: 4
Ingredients
5 tablespoons olive oil
6 garlic cloves, crushed
1 15-ounce can chickpeas, drained well and patted dry
2 teaspoons hot smoked paprika
2 teaspoons ground cumin
2 teaspoons tomato paste
2 cups parsley, roughly chopped
2 teaspoons lemon zest
3 tablespoons baby capers
¾ cup Nocellara olives (or other green olive), pitted and roughly chopped in half
9 ounces small, sweet cherry tomatoes
2 teaspoons superfine sugar
1½ teaspoons caraway seeds, lightly toasted and crushed
9 ounces dried orecchiette pasta
2 cups vegetable or chicken stock
¾ cup plus 2 tablespoons water
Salt and black pepper
Directions
In a large sauté pan, for which you have a lid, combine 3 tablespoons of the olive oil, the garlic, chickpeas, paprika, cumin, tomato paste, and a half teaspoon salt and place on medium-high heat. Fry for 12 minutes, uncovered, stirring every now and then, until the chickpeas are slightly crisp; you may need to decrease the heat if they start to color too much. Remove one-third of the chickpeas and set aside.
In a small bowl, combine the parsley, lemon zest, capers and olives. Add two-thirds of the parsley mixture to the sauté pan, along with the cherry tomatoes, sugar and caraway seeds, and cook for 2 minutes on medium-high heat, stirring often.
Add the pasta, stock, water and three-quarter teaspoon salt and bring to a simmer. Decrease the heat to medium, cover and cook for 12 to 14 minutes or until the pasta is al dente.
Stir the remaining parsley mixture into the pan, drizzle with the remaining 2 tablespoons olive oil and garnish with the reserved fried chickpeas and a good grind of pepper. Serve at once
Potato and Gochujang Braised Eggs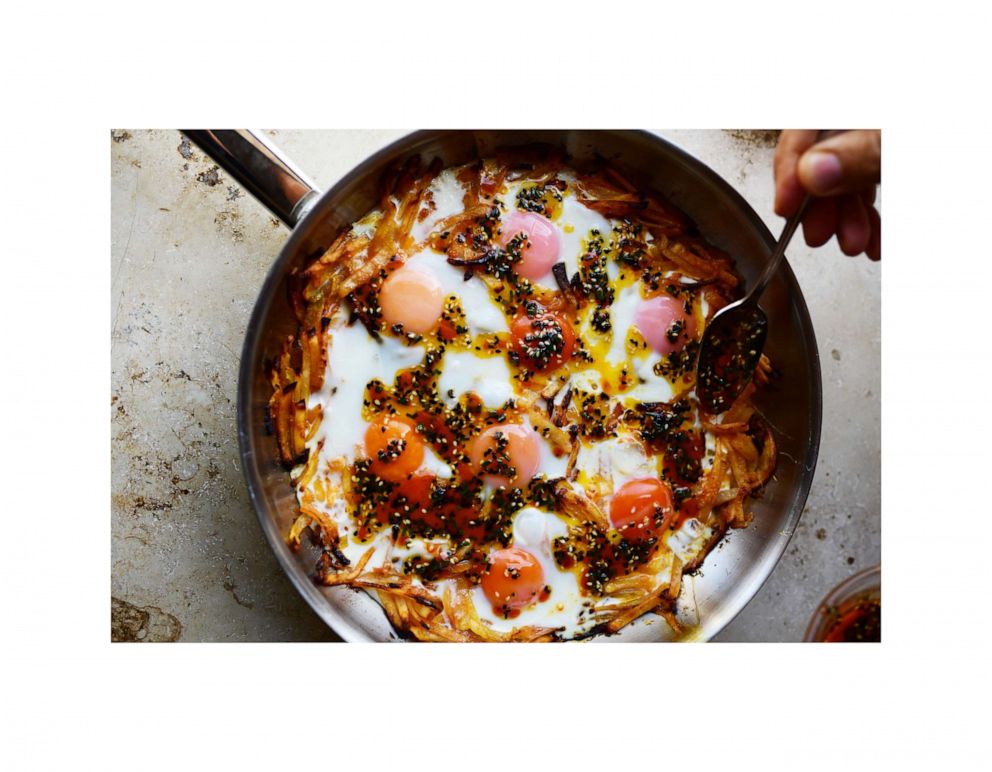 Serves: 4
Ingredients
2 medium russet potatoes, peeled and cut into 1/4 by 1½-inch batons
1 small kohlrabi, peeled and cut into ¼ by 1½-inch batons
1 tablespoon gochujang chile paste (adjust according to the brand you are using)
2 teaspoon white or other miso paste
2 small garlic cloves, crushed
3 tablespoons olive oil table salt
8 eggs
For the sauce
1 tablespoon lime juice
1 teaspoon gochujang chile paste (adjust according to the brand you are using)
2 tablespoons olive oil
2 teaspoons finely chopped chives
2 teaspoons white or black sesame seeds, preferably a mixture of both, toasted
1 lime, cut into wedges
Directions
Preheat the oven to 425 degrees. Lightly grease a round 12-inch ovenproof baking dish or nonstick sauté pan, for which you have a lid, or a similar-size round ovenproof dish, and transfer it to the oven to heat for 5 minutes.
In a large bowl, combine the potatoes, kohlrabi, gochujang, miso paste, garlic, olive oil and ¼ teaspoon salt, and toss until thoroughly coated (this is easiest with gloved hands).
Remove the pan from the oven, tip in the potato mixture and spread out evenly. Bake for 25 minutes, uncovered, rotating the pan halfway through, until golden brown and crisp on top.
Make eight wells in the potato mixture with the back of a spoon. Crack an egg into each hole, then cover the pan with the lid and return to the oven for 8 to 10 minutes or until the whites are cooked and the yolks are still runny.
Check for doneness after 8 minutes and every minute thereafter; the exact timing will depend on your oven and pan.
Use a small spoon to carefully peel away the white film that has formed over the eggs, if you like, to reveal the yolks beneath. Season with a little salt.
For the sauce: In a small bowl, combine the lime juice, gochujang, olive oil, chives and sesame seeds, and stir to mix.
Drizzle the sauce over the eggs and serve straight from the pan, with the lime wedges to squeeze on top.
Reprinted from "Ottolenghi Flavor." Copyright © 2020 by Yotam Ottolenghi and Ixta Belfrage. Photographs copyright © 2020 by Jonathan Lovekin. Published by Ten Speed Press, an imprint of Penguin Random House LLC.