Chef Christina Tosi talks new children's book, 'Just the Right Cake'
Celebrated pastry chef and founder of Milk Bar Christina Tosi joined "Good Morning America" to share a sweet treat that's a perfect pair for coffee and dessert.
In tandem with the debut of her new children's book, "Just the right Cake," Tosi shared a shortbread recipe that takes all the cocoa, fudgey flavor of red velvet infused into shortbread form.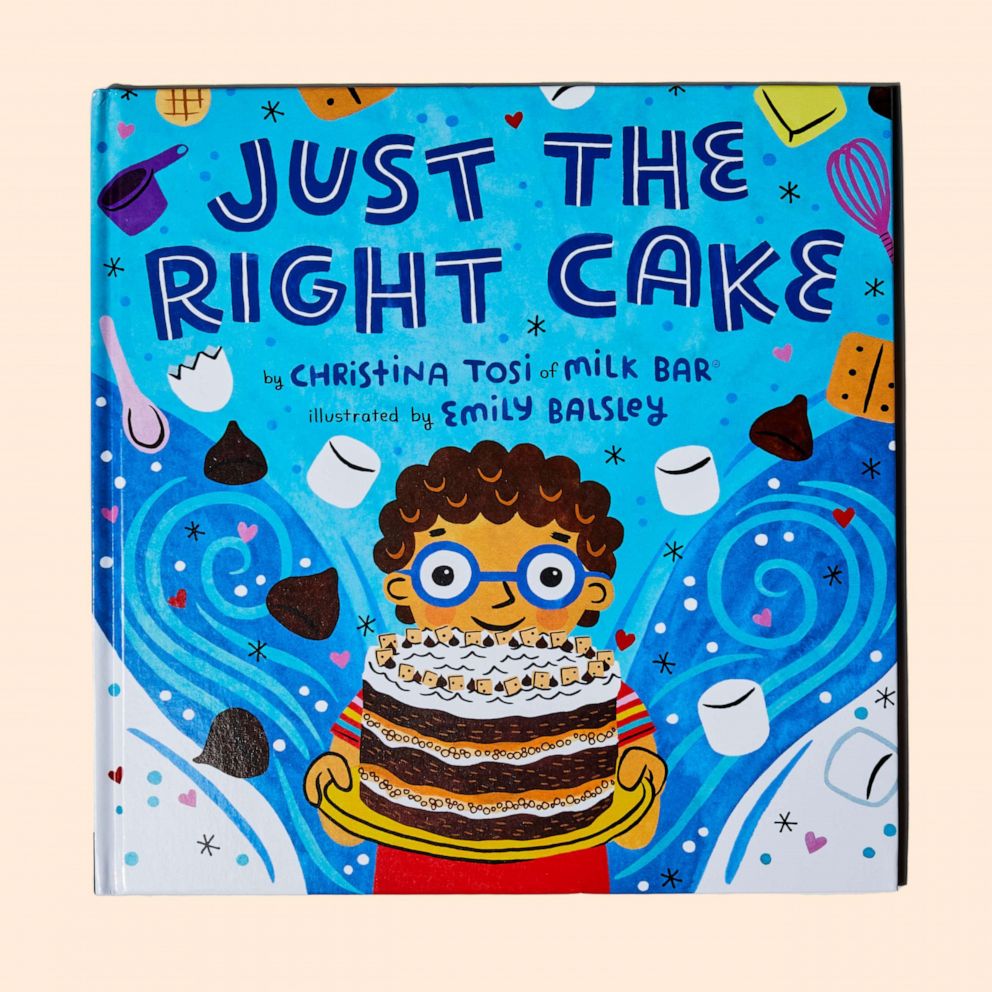 The two-time James Beard Award winner also answered some young bakers' questions to help kids feel comfortable in the kitchen.
When it comes to decorating, Tosi suggests "throwing the rule book out" and add a personal touch to any cake, "it's really about putting you into it."
"One of my favorite things we make at Milk Bar are the cake truffles - you can take any cake center, roll it into a ball -- my favorite thing to do is dip it into some melted chocolate -- then roll it into a cake crumb," Tosi suggested for a perfect bake sale bite idea.
Check out one of Tosi's full cookie recipes below.
Red Velvet Shortbread Sticks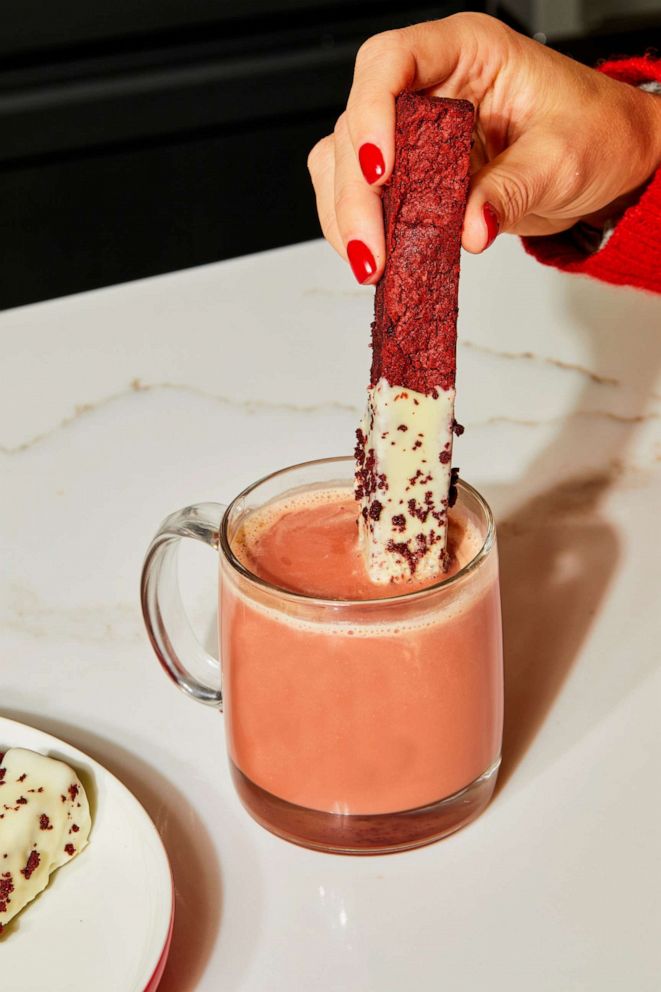 "I come from a long line of Italians, so the idea of a cookie built to be dunked into a milky coffee beverage runs deep in me - the problem is that typically the cookie that gets dunked is nothing to write home about. Why not seize this chance to bring more flavor, life, creativity, fun to your coffee moment? These Red Velvet Sticks bring endless amounts of fudgy, cocoa-y goodness to the table."
Time: 70 minutes
Yields: Makes 12 sticks
Ingredients
2 sticks unsalted butter (softened)
1/3 cup chocolate chips (melted)
1 3/4 cup confectioner's sugar
3 egg yolks
2 teaspoons vanilla extract
2 teaspoons red color
1 1/4 cup all purpose flour
1/2 cup cocoa powder
1/2 teaspoon kosher salt
1 cup white chocolate chips
1/2 teaspoon vegetable oil
Directions
Heat the oven to 325 degrees and pan spray a 8x8" baking dish.
In a medium bowl, mix the butter, melted chocolate and sugar together vigorously until smooth.
Stir in the egg yolks and vanilla extract.
Add the flour, cocoa powder and salt, mix just until the dough comes together.
Press dough into an even layer in the pan and bake at 325°F for 40 minutes until a thin, brownie-like layer forms on top.
Freeze for 30 minutes to completely before cutting into 12 even rows (I like to trim off the edges for clean lines and save the crumby edges for the next step)
In a heatsafe safe bowl, melt the white chocolate and oil gently together until smooth. Dunk or drizzle half the length of your red velvet shortbread sticks with chocolate and transfer to a piece of parchment paper to set. Sprinkle with shortbread crumbs for an extra pop of color and flavor.
Recipe reprinted courtesy of Christina Tosi, Milk Bar