People go nuts over dad's unique peanut butter pump
Peanut butter fans get pumped! There's a brand new gadget that will make sandwich making, snacking and all other peanut butter related activities a breeze.
When a recently retired dad was sick of the sticky struggle that comes with scooping and spreading peanut butter from a jar, he had a novel idea to get out of the jam.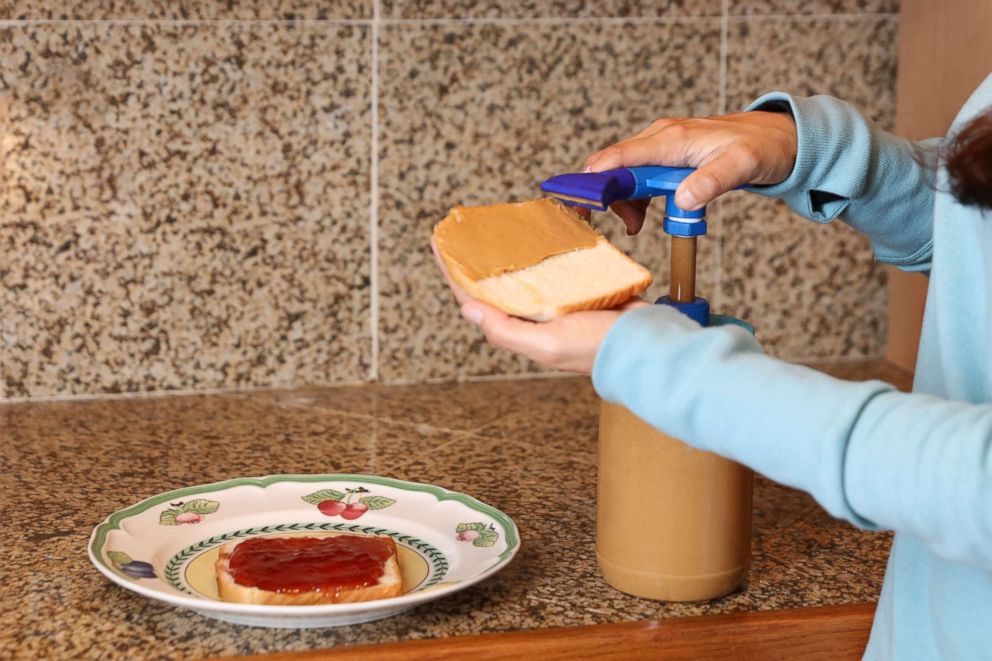 Andy Scherer, an avid inventor, designed and created the "Peanut Butter Pump" and launched an online fundraising campaign on Indiegogo earlier this month that has raised nearly $70,000 to date.
"If the Keebler Elves could do it, I could too," Scherer told "GMA" of his initial motivation for designing the prototype. "I sort of had to think like a molecule of peanut butter. If you block out the air, the peanut butter actually performs differently."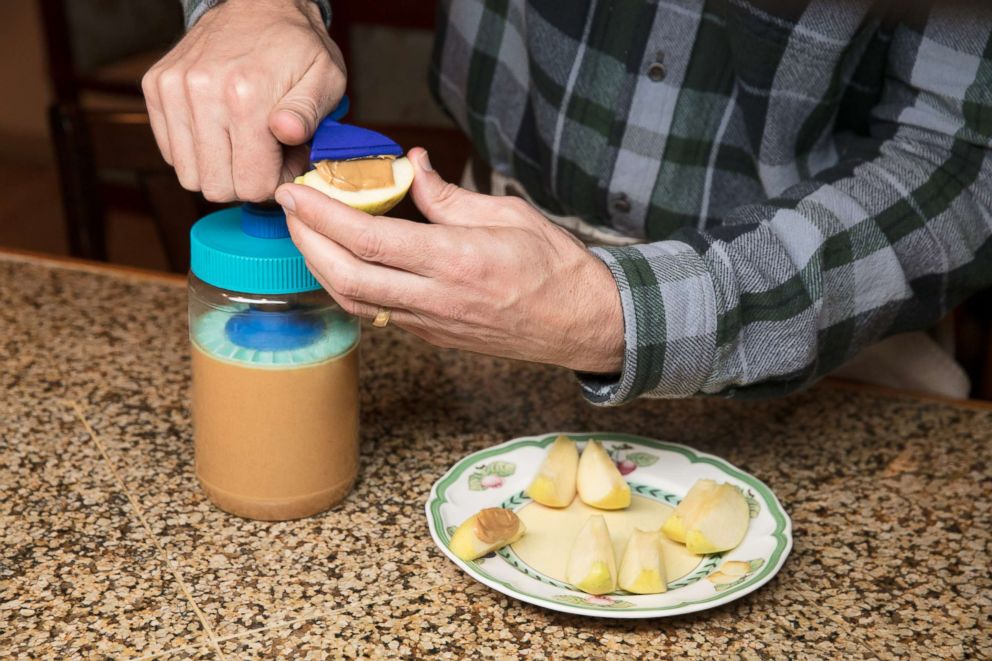 His innovative creation has a screw top that fastens to a standard 40-ounce jar of peanut butter and dispenses it through a unique, sliding air lock, food safe tube system that perfectly pumps out the sweet and salty condiment.
"There are other peanut butter pumps out there but what they don't have is that sliding air lock," he explained of the design that makes his product different.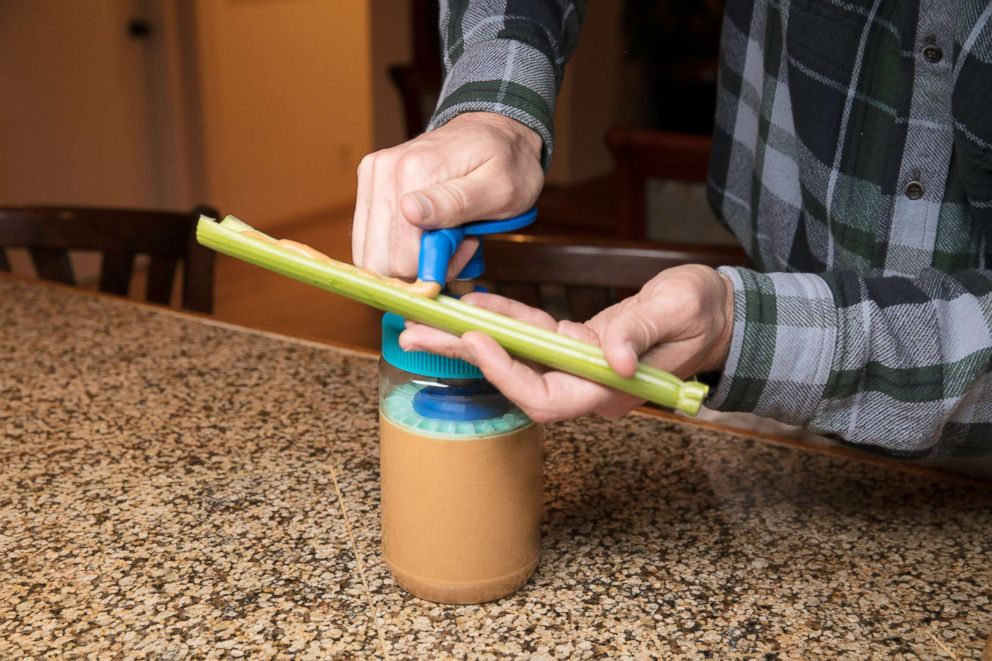 The pump has two attachments to choose from -- a ribbon nozzle pushes out a thick flat (approx 1.5-inches wide) strip of peanut butter that would be perfect for sandwich making.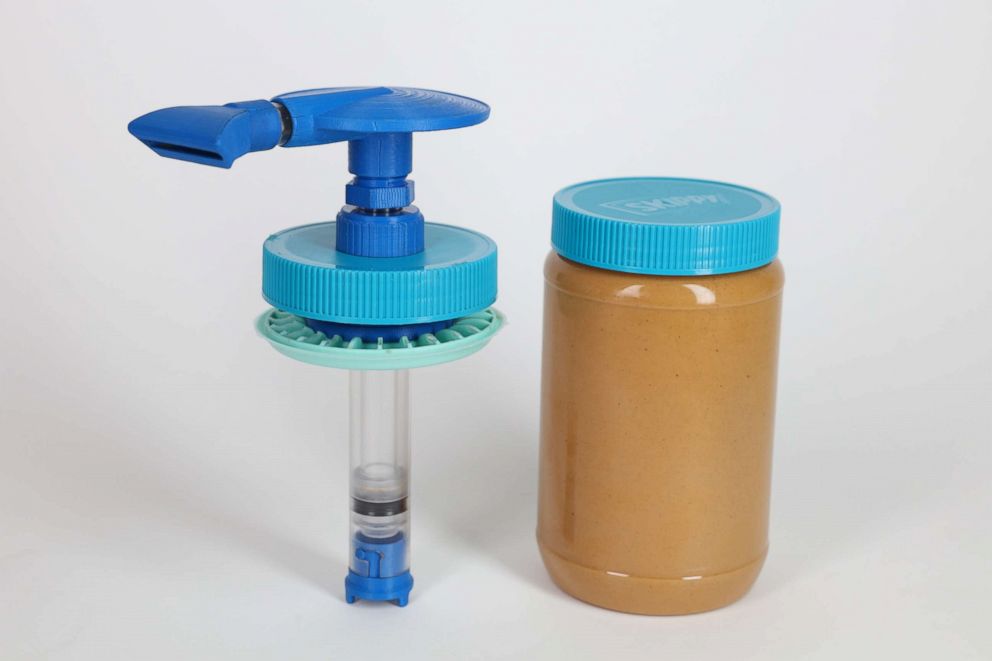 There's also a stream nozzle that has a wide enough diameter to dispense a thick tube that would work best for pumping peanut butter directly onto a stick of celery, into a bowl of oatmeal or a blender to churn up a smoothie.
In its current state, Scherer said the utility patent pending pump dispenses nearly 1.5 tablespoons of peanut butter.
Scherer also said that "the No. 1 question on the FAQ page is does it work on crunchy peanut butter too? The answer is yes." He added that it works on 40-ounce containers across all brands including Jiff, Skippy, Walmart, Target, Kroger and others.
"My brother Peter came over when it was still a prototype and started an Instagram page," Scherer said of the initial excitement about his idea. "He posted a whole bunch of pictures and really kicked me into gear."
Some people who have seen Scherer's unique kitchen tool online have dubbed it a "unitasker" -- a gadget that serves only one function -- but he thinks "it's actually going to be useful on a whole lot of other things."
Friends of Scherer's have told him the product could be utilized outside of food for thick gels and creams.
At first glance, other critics have questioned how it's possible.
"People have gotten defensive saying 'there's no way' or 'it's diluted with water' but they probably just need to see it to believe it," Scherer said.
But this is no avocado pitter, breakfast sandwich maker or meat shredding claws -- all gadgets that boast the ability to do the job that other kitchen items can easily handle -- like a knife, a griddle and forks.
"I think the real value is not so much the one application of peanut butter but the pump itself beyond it," he said.
Scherer's favorite way to enjoy his invention is the tube nozzle with sliced apples.
His children, other family members and friends have supported his venture since he started tinkering with the idea in his garage and kitchen in 2017. But once showed off his working model last year the excitement was palpable.
"One of my sons was in college and he said, 'I thought you were kinda crazy at first, but it's really a trip to see the peanut butter coming out, it's a lot cooler in person," Scherer recalled.
Scherer hopes to bring the pump to market for other consumers and his ambitions go beyond the walls of his kitchen.