One 'lucky' town hits big jackpot
A town in Wisconsin is bringing new meaning to the phrase "as luck would have it," after a multi-million dollar winning lottery ticket was sold there last week.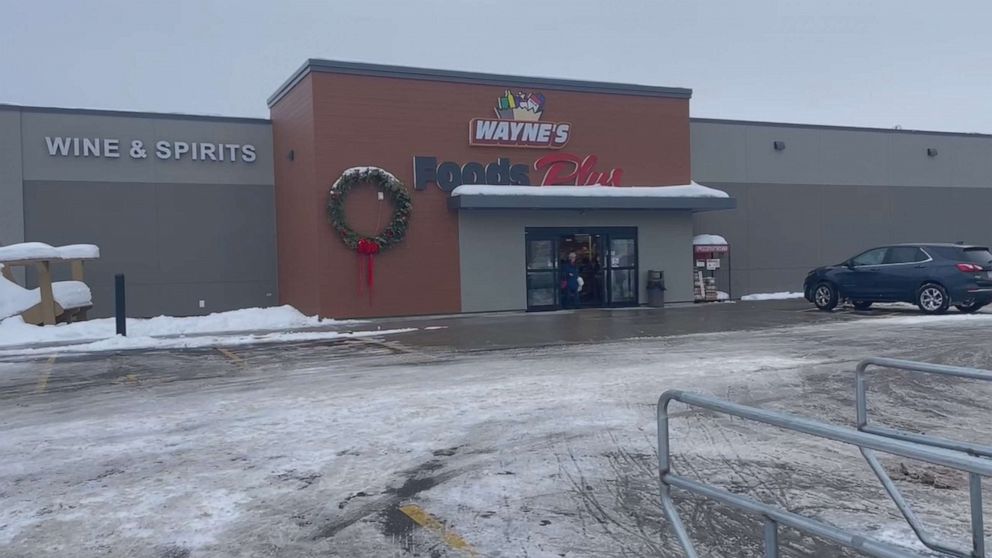 The $15.1 million Megabucks prize ticket was sold to Mark Cunningham at a grocery store in a town called Luck, Wisconsin, according to a Jan. 11 Wisconsin Lottery press release.
"Dreams really do come true," Cunningham said in a statement.
The lucky grocery store, Wayne's Food Place, received $100,000 for selling the winning ticket.
Store manager Paul Wondra said it's been a "whirlwind" since the news broke that his store sold the Megabucks ticket.
"Lots of phone calls," Wondra said in the same press release. "Lots of questions."
He added, "I was told by the [Wisconsin] Lottery people that, now you're going to be that mecca. You sold a big ticket. You're going to be the place to go. So far, it's holding true."
Tanya Stokes, a cashier at the grocery store, spoke to ABC News and said people have been driving in and lining up for hours in recent days to purchase tickets for the Mega Millions drawing, an estimated $1.35 billion jackpot that a winner has yet to claim.
"Lately it's been really crazy. A lot of people are coming in and wanting tickets from this local store," said Stokes.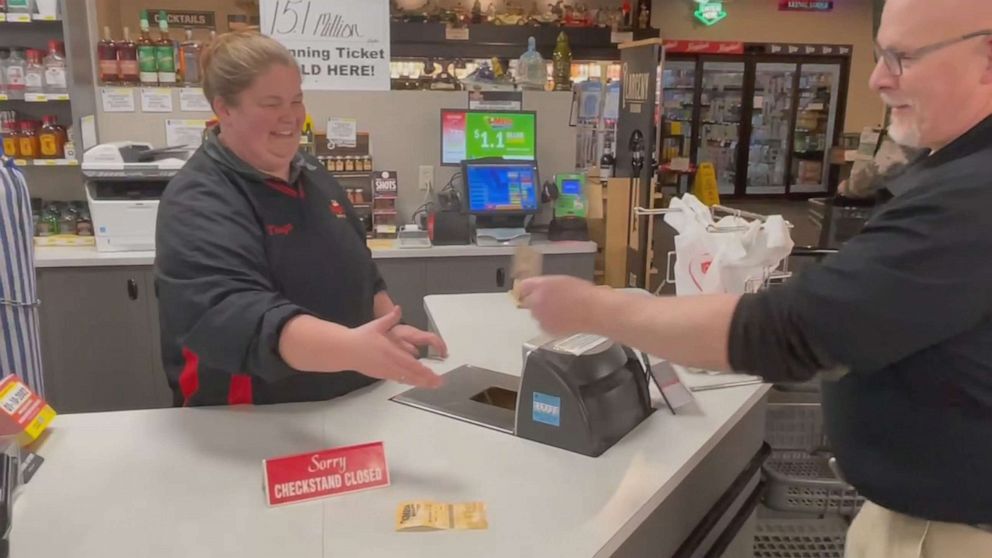 "From Luck, Wisconsin, good luck to all the Mega Millions players tonight," another employee added.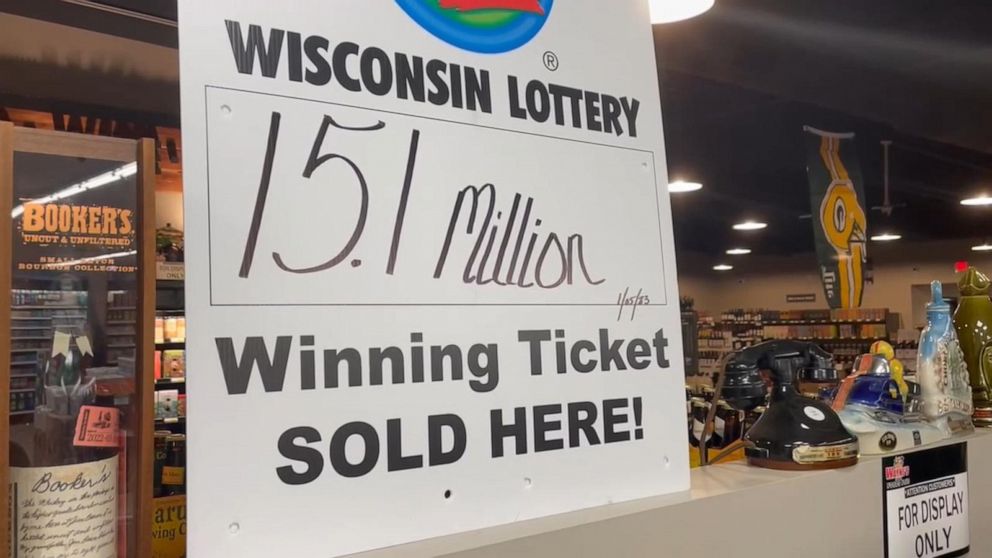 There hasn't been a winner of the Mega Millions jackpot since Oct. 14. Players will have another shot at winning the third-largest prize in Mega Millions history during the next drawing on Friday night at 11 p.m. ET.
The odds of winning the Mega Millions jackpot are 1 in 302.5 million.