Joe and Yolanda Tenaglio celebrated their 73rd wedding anniversary in a way they said they never imagined, with a surprise parade thrown by friends and family during a global pandemic.
"Never in a million years did we think 73 years later we would be celebrating our anniversary with a parade in Naples, Florida," said Yolanda Tenaglio, 96, who married her husband on May 3, 1947, at a Catholic church in Pennsylvania.
"The line of cars blowing their horns and all the people there, wow, it was beautiful," added Joe Tenaglio, 98.
The Tenaglios' milestone anniversary was celebrated on May 3 by friends and family who led a parade of nearly two dozen cars through the retirement community where they live.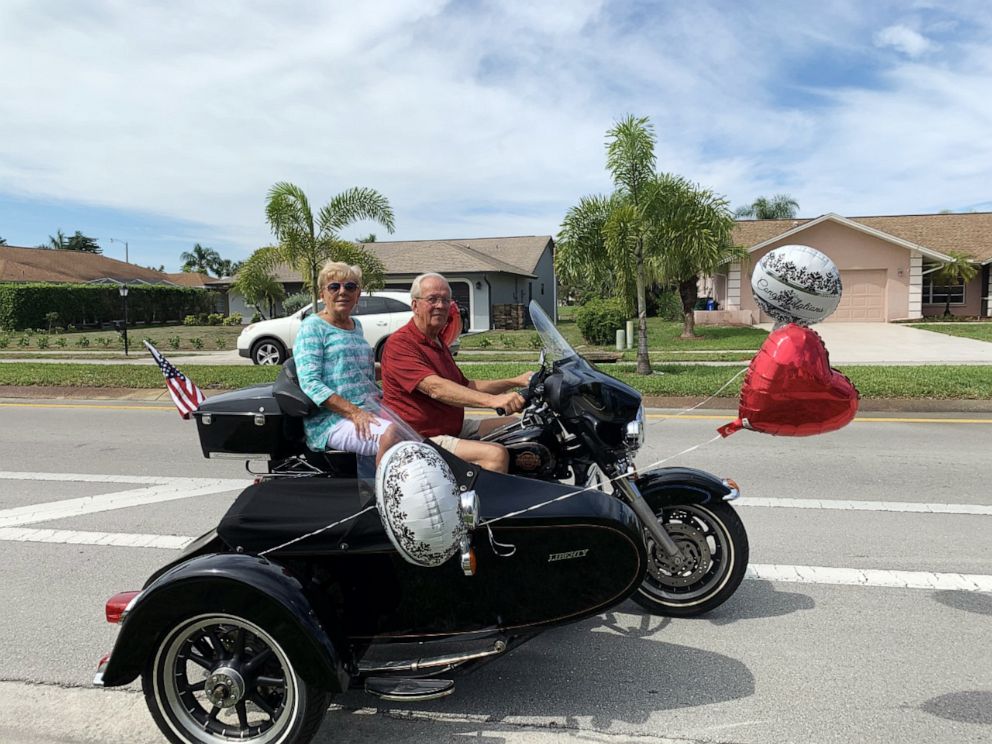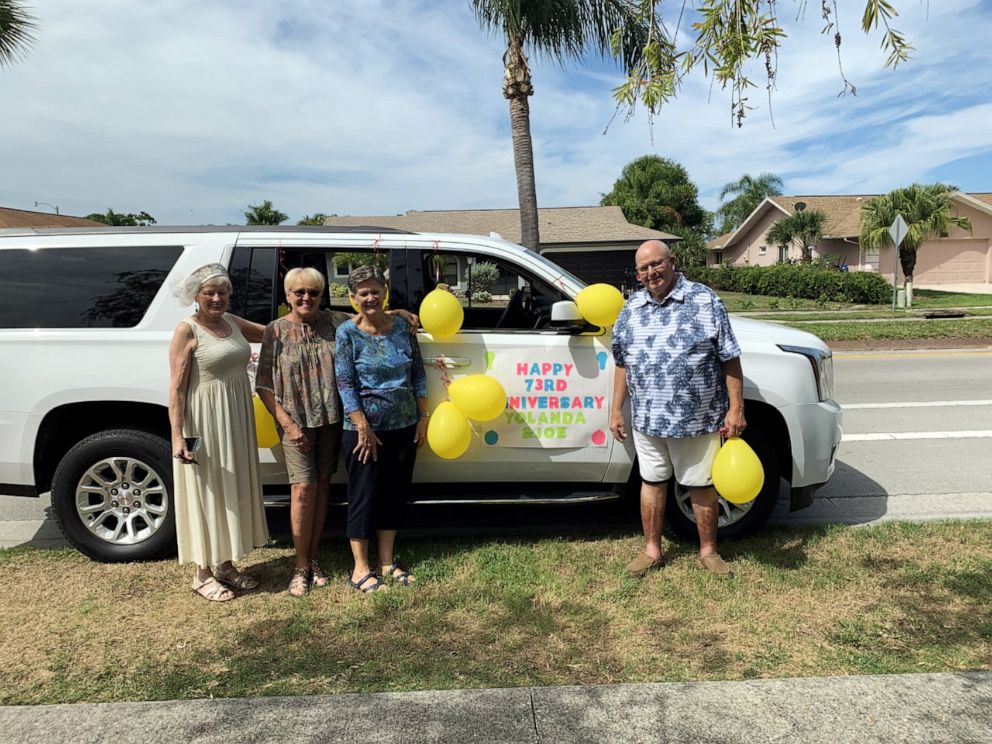 The parade was organized with the help of the Tenaglios' nieces and their former neighbors from the neighborhood where the Tenaglios lived for more than three decades after retiring from Pennsylvania. Their house was destroyed by a tornado during Hurricane Irma two years ago, but the neighbors have kept in touch with the Tenaglios after they moved to the retirement home.
While the Tenaglios have been isolated inside their apartment due to the coronavirus pandemic, the neighbors have set up a schedule of visitors to their first-floor apartment, bringing their own chairs and umbrellas to sit more than six feet away and say hello. On some occasions they've brought instruments to play and performed dance skits to make them laugh, too.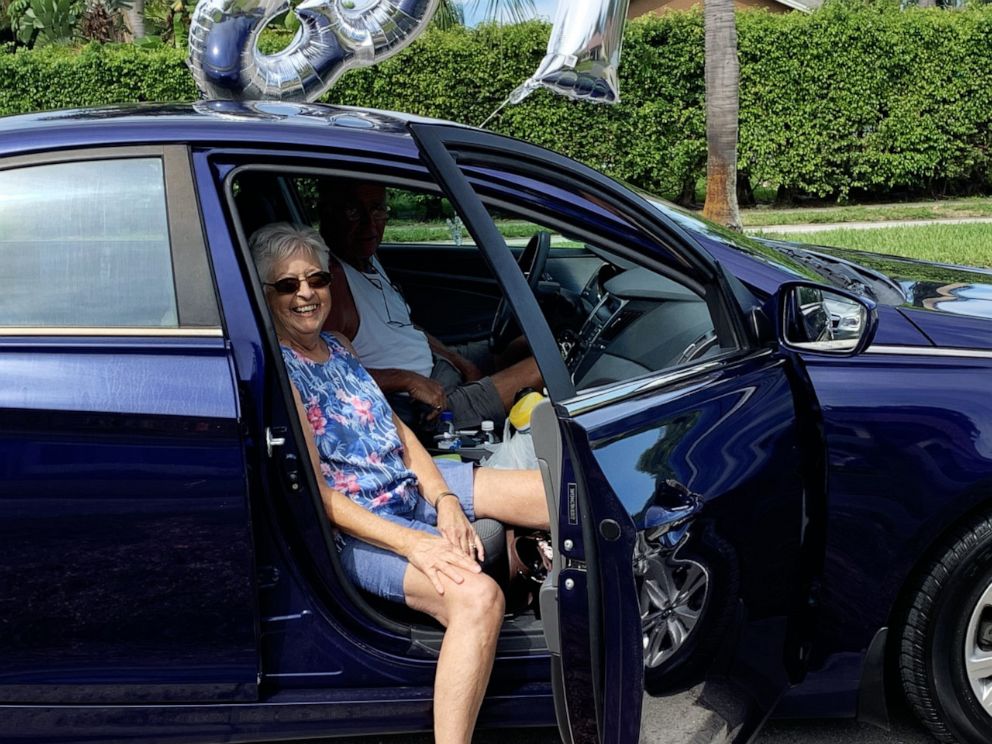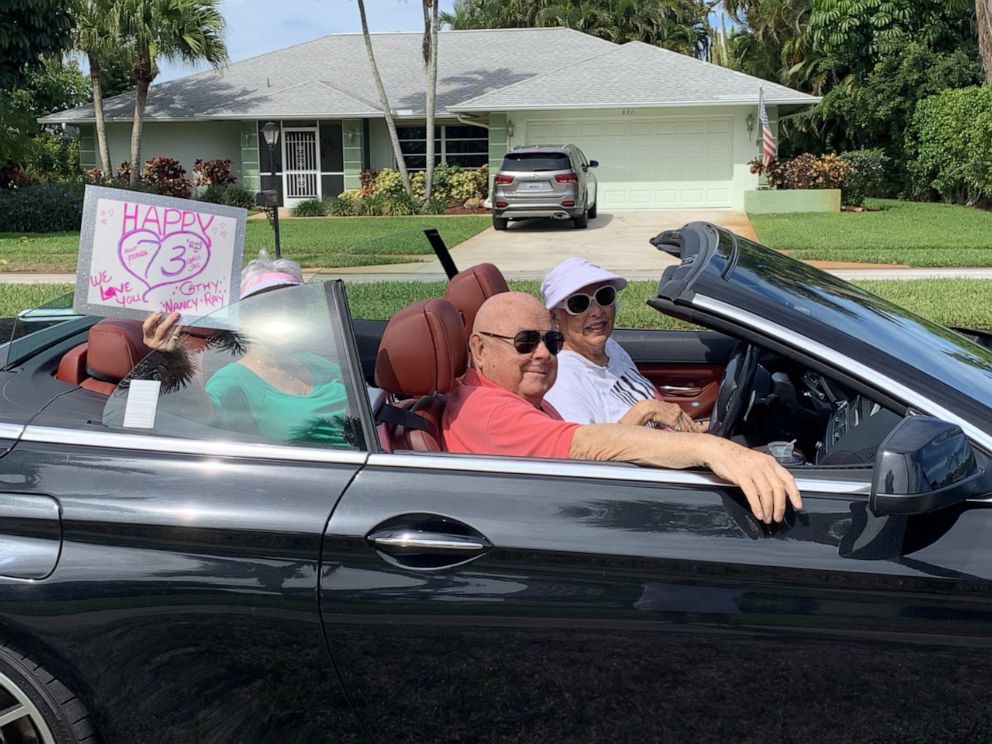 "They sit outside for an hour or until it gets too hot and they say bye-bye and then the next ones come," Joe Tenaglio, a retired carpenter, said of his former neighbors.
"Thank God we have a lot of good friends because it does get lonely," added Yolanda Tenaglio, a retired secretary, who added that she and her husband are just happy to be alive and together, even if they didn't get to go out to eat as they usually do on their wedding anniversary.
"We have a lot to be thankful for," she said. "I'm sure there are a lot of people that have a lot more to worry about than us."
The Tenaglios, who met at a dance on May 3, 1946, never had children of their own but are beloved by a big family of nearly one dozen nieces and nephews and even more grand and great-grand nieces and nephews, who call the couple the "Energizer bunnies."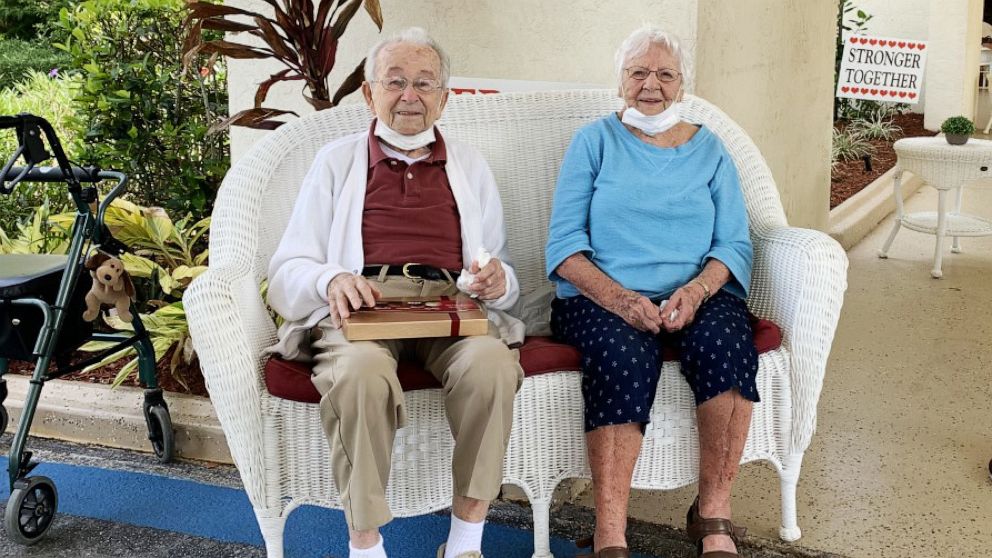 "To me, they're going to live to be 110," said Cathy Tuttle, a niece of the Tenaglios who lives nearby in Naples and helps care for them. "They've always been so good to everyone and it shows now."
"When you have 40-some people plus family showing up for a parade in the middle of a pandemic, it says a lot about them," she said. "They're very blessed."
Joe Tenaglio said he attributes his happy, seven-decades-long marriage to what he describes as "the two famous words": Yes, dear.
Yolanda Tenaglio said it is their communication between each other that has led them through the ups and downs of their lives together.
"Along the way you have a few scraps but you get over it," she said. "You have to communicate and if you don't, it's sad."
"And say, I love you, every night. That's it," she added.