For one Maryland couple, a recent trip was as memorable for the flight home as it was the vacation itself.
Emily Raines and Daniel Shifflett had decided to go on a Caribbean cruise before welcoming a new puppy into their home. They told "Good Morning America" their fun getaway had gone off without a hitch until their May 1 flight home from Fort Lauderdale, Florida, to Baltimore with Southwest.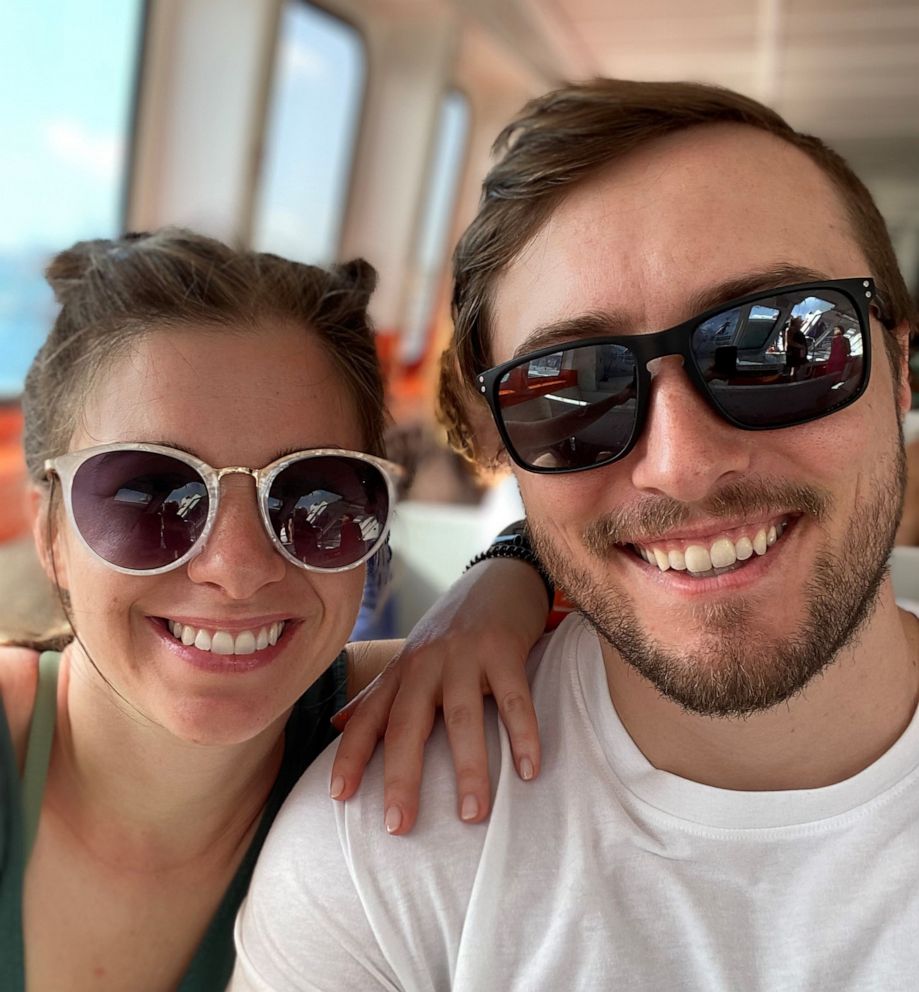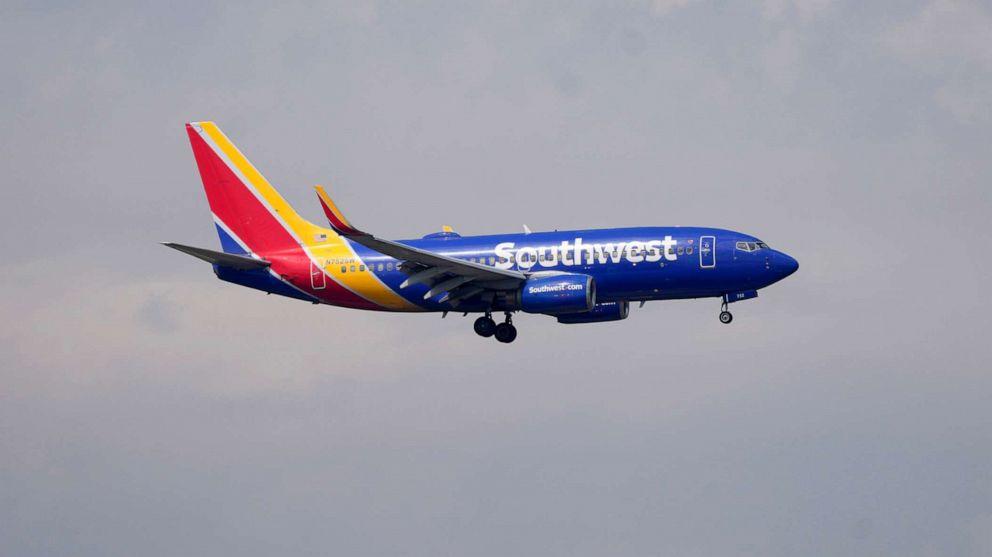 "The stewardess over the intercom said, 'Anybody with medical experience, can you come to the front of the plane?' So we just kind of looked at each other and was like, 'All right,'" Shifflett told "GMA."
Shifflett is a former nurse of five years who now works for a financial newsletter company while Raines has been a nurse for the last decade and is currently working at the Greater Baltimore Medical Center.
"We get up there. We saw a stewardess doing compressions on the guy and he was still like kind of slumped in a chair and she was trying to do compressions while he was in the chair," Shifflett recalled. "I told her, 'He's got to be on the ground in order for you to do these compressions successfully.' So I just kind of grabbed him, put him on the ground. He had no heartbeat, wasn't breathing, so I started doing compressions."
Raines said neither of them had responded to a medical emergency in public before and it was "pretty alarming," but they both quickly jumped into action.
"It's really scary when things like that happen. We're human, like I was scared, and in a split second, I gotta put my feelings aside because this is not about me, this is about someone else," Raines said.
"If you don't do anything at all, like [the] worst case scenario is that this person is going to die, that's the reality of it. So, just doing something is better than nothing and at least you're trying, because I would rather try and fail than to not try at all," she added.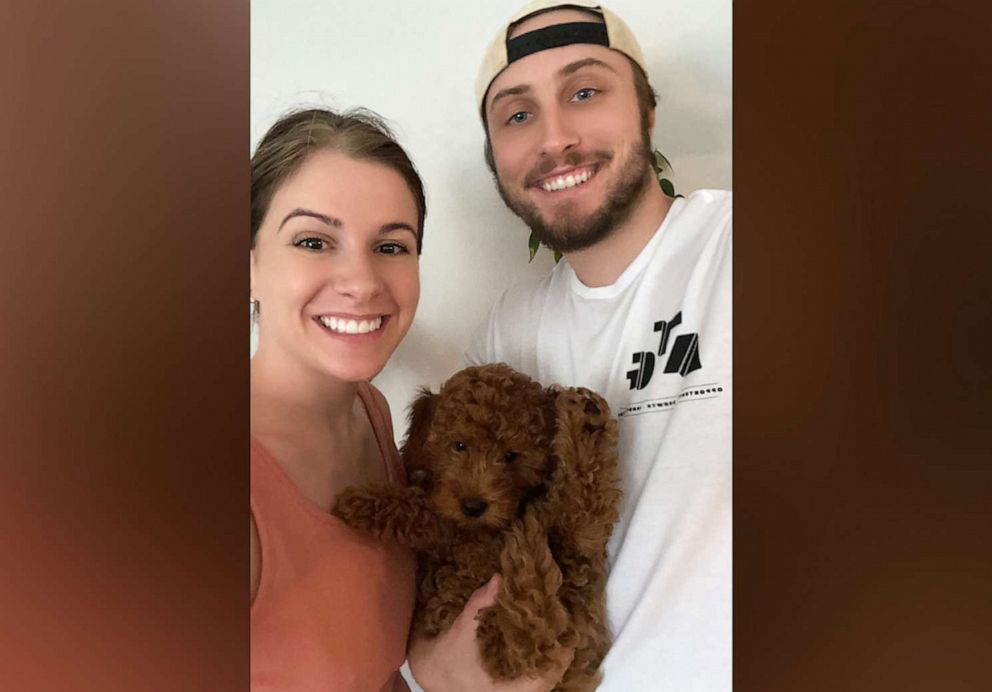 While Shifflett gave the fellow passenger chest compressions, Raines said she worked to give the passenger, who already had been connected to an automated external defibrillator, or AED, rescue breaths -- first through a mask and then through an oropharyngeal airway, or OPA, device.
"There was a passenger beside me and I was asking him to go through the bags. I was asking him if he could find a rainbow-shaped plastic piece, which is called an OPA, and it's something that you can put in the mouth and it holds your tongue down, that helps create a pathway so that you could give more effective rescue breaths," Raines said.
"So thankfully, he was able to find that pretty quickly for me and I was able to get that in. And then at that point, I think that somebody had handed me an Ambu bag [a type of bag valve mask] and I was able to start getting proper ventilation. And I think in that moment, like shortly after that is when we were able to get him back," she continued.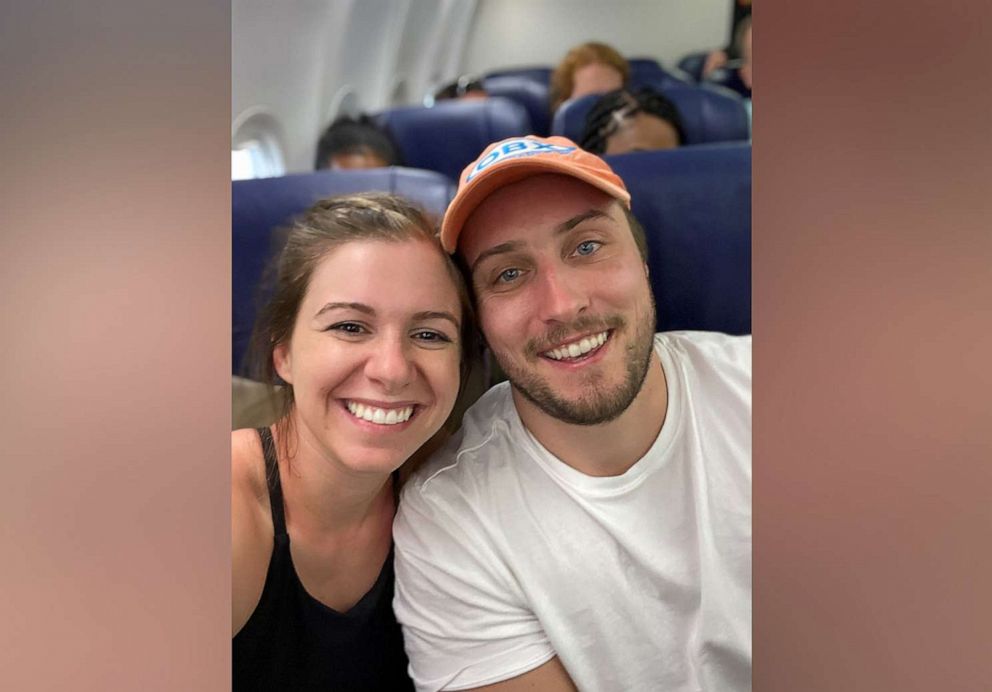 Raines acknowledged the incident could've had a different outcome, so she and Shifflett both said they were relieved when the passenger regained consciousness.
"A lot of these situations don't turn out like that," Raines said. "He came back. He was talking. He was holding my hand. He was squeezing it, like as we were landing. So yeah, it was pretty amazing."
Shifflett and Raines estimated the entire incident lasted about 15 to 25 minutes before the plane was able to be diverted for an early landing in Raleigh, North Carolina, and emergency medical services took over care for the passenger.
After the eventful flight, Raines and Shifflett said Southwest thanked them and offered them each a $100 voucher for their next flight with the airline. They said they were also able to get on another flight to finish their journey back to Baltimore later that day.
In a statement to "GMA," Southwest said they couldn't comment on the "medical episode" but said in general, "We appreciate any time a medical professional assists in these situations and it's commonplace for our Flight Crews to request assistance."
The couple said they also heard from the passenger's wife after the flight, who they said is a veterinarian nurse who "bakes on the side" and thanked them by sending them a batch of cookies.
"She's just given us her sincerest gratitude. She's just very thankful and appreciative," Raines said. "She was just like, 'You guys did a really great thing and you deserve to be recognized.' And I think just having her blessing and just hearing that is just everything."
Even though they had the expertise to respond to the medical emergency during the flight, Raines and Shifflett said they encourage anyone to step in to help in an emergency situation and learn basic first aid skills.
"You don't have to be in the medical field to be able to learn how to do CPR," Shifflett said. "There's classes you can take that's a day class or weekend class to learn how to do CPR properly and even now, you can YouTube it and that's better than nothing. You never know who's gonna need it, where you are when it's gonna come into hand. So just taking a class or YouTubing it, just to know in the back of your mind in case anything arises, I think it's worth it."