A cut above: Why this Delaware principal opened a barbershop inside his school
Courtesy Robert Markopoulos/Moises Velazquez
As he starts his morning before the school bell rings, Principal Dr. Terrance Newton follows the same daily routine of checking his voicemails, his emails -- and how many haircut appointments he has lined up for the day.
Yes, he has real appointments scheduled to style and groom the hair of his students at Warner Elementary School in Wilmington, Delaware.
Newton, 45 -- known as Dr. Newton or simply Newt -- is a first-year principal at the school and immediately noticed the high suspension rate and an immense amount of behavioral write-ups.
Shaping up
He wanted to do something that would not only change students' behavior but create a bond between him and his "babies," as he calls them. With experience cutting hair prior to his new position, Newton said once he saw available space in the school, a light-bulb went off in his head to build a real barbershop onsite.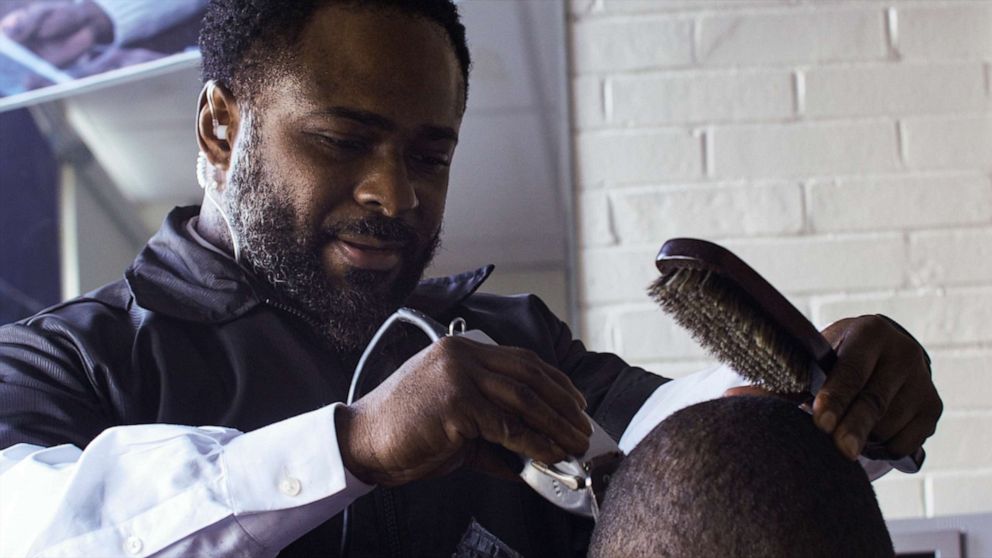 The shop is equipped with clippers, scissors, combs, grooming capes and Newton's barber apron, and many of the supplies were paid for from Newton's own pocket and donations from people around town.
"Just like any barbershop, that's how we learn a lot, that's how we build relationships," Newton told "GMA." "Ninety percent of what I know in life I learned in the barbershop."
When I would go to the barbershop, the conversations with me and my barber were about me staying out trouble, my grades and what's happening in the community.
Newton said he learned life skills like communication, listening and proper etiquette -- such as respecting your elders -- at the barbershop growing up, and now he tries to pass those lessons on to his students.
"Of course we would have barbershop talk like sports and politics, but as far as life-wise, when I would go to the barbershop, the conversations with me and my barber were about me staying out trouble, my grades and what's happening in the community," he said.
Once the shop opened, students would get called to the principal's office -- not because they were in trouble, but because it was time for their appointment.
"I take care of my babies," Newton said. "It's about building that relationship and that bond with them, and I utilize that barbershop to do that, to build connections."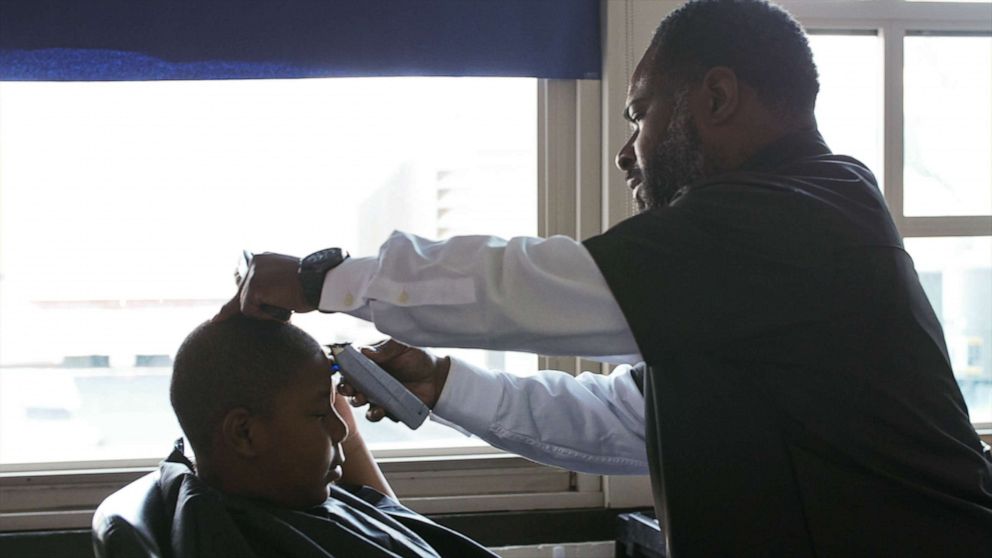 Those one-on-one relationships have also helped turn the school around; out-of-school suspensions at this time last year totaled 103. This year, that number is four.
"Because I am in an inner-city school that has behavioral problems, academics are low, test scores are low, my ultimate goal is to turn this school around," he said. "And we are showing a lot of progress."
This progress is seen not only in the behavioral department, but the students are also progressing with their classmates, as kids who have never connected before chitchat with one another as they wait their turn. Some pick up a book to read. Others start conversations with Newton.
"It's not 'Dr. Newton, my principal,' it's 'Newt, my mentor, my barber,'" he said. "This is just not a barbershop for me, this is my mentoring sanctuary."
Serving his students
Although the barbershop serves boys, Newton didn't forget about his other "babies" -- the girls of the school.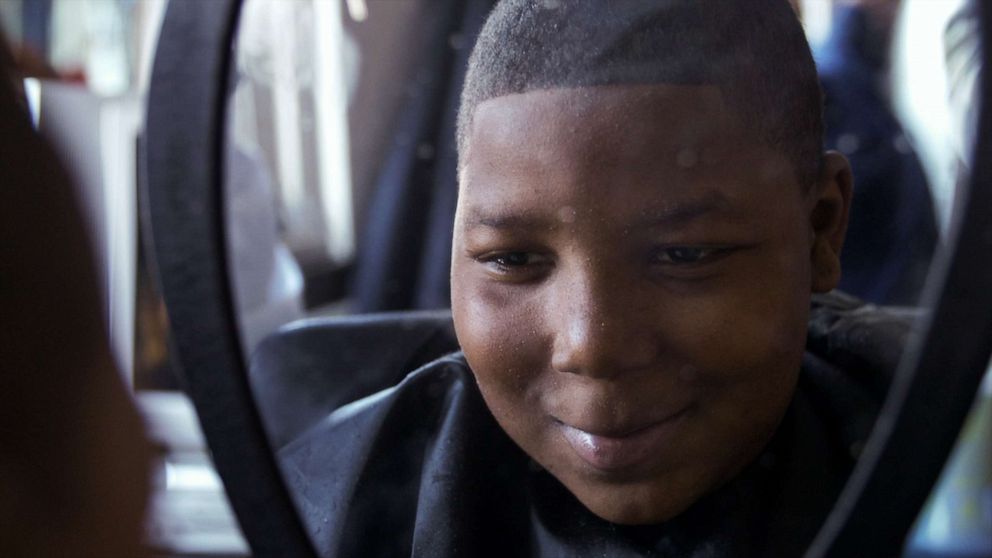 "What we do is contract the outside agencies to do the girls' hair, because most women are very particular on who does their daughter's hair and what chemicals they use," he said. "If anyone needs their hair done, we will find a way to take care of them."
Parents of the school have approved of Newton's mentoring skills after noticeable changes in their children's behavior. Kamisha Collins, 37 -- the mother of fifth-grader Brandon Ponzo, 11 -- praises Newton for helping her son.
"In the beginning of the school year, my son started off really rough and was not getting along with Dr. Newton, but now that they have built this bond -- he loves him to death," said Collins. "Dr. Newton speaks positive things to them while he's cutting their hair and it shows. His grades have gotten so much better."
"It saves you money, which is awesome, and he's actually pretty good at it [cutting hair]," Collins said, adding she's noticed the differences in the school as two of her four children graduated and two remain enrolled.
"I've seen a big change with school period, with the children," said Collins. "At first, there was a lot of bullying going on, but now, you don't really hear much about that. Everyone is getting along."
Collins' son Brandon is set to graduate this year, which is a bittersweet moment considering they want Newton to follow them to middle school.
"My son tells me all the time that he wants to stay at Warner because Dr. Newton is there," said Collins. "But I tell him you'll be able to come back and visit him all the time."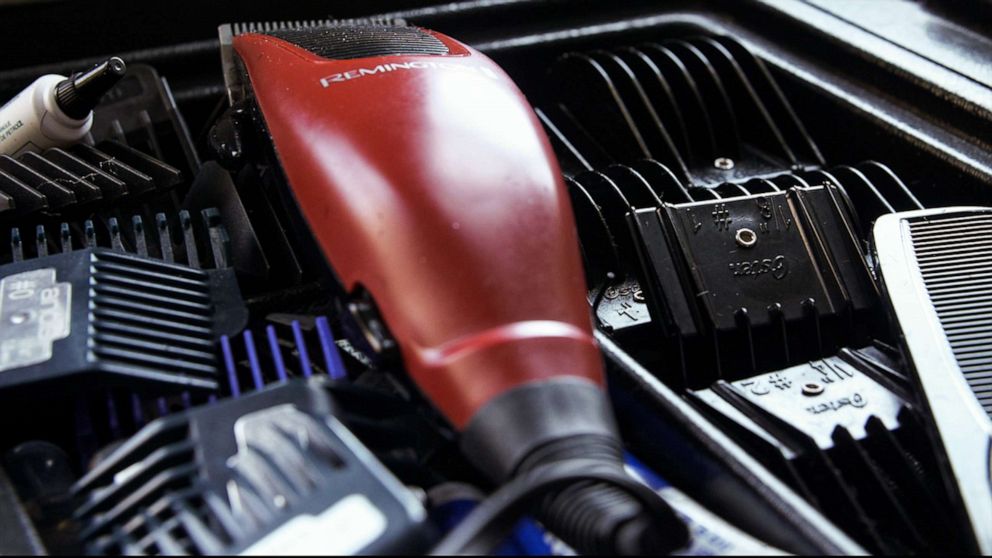 More than a haircut
Newton's passion for cutting his students' hair goes way back.
Fifteen years ago, before he became a principal, he was a high school special education teacher. Given the nickname Newt because of his cool and down-to-earth personality, Newton said he had a strong relationship with a majority of his students, but one, in particular, was a bit estranged.
The student became defiant, no longer wanted to follow the instructions in the classroom, and eventually stopped showing up to class. With a keen eye, the next time the student showed up to school, Newton pulled him to the side and asked what was going on.
To his surprise, this student was being bullied because of his haircut.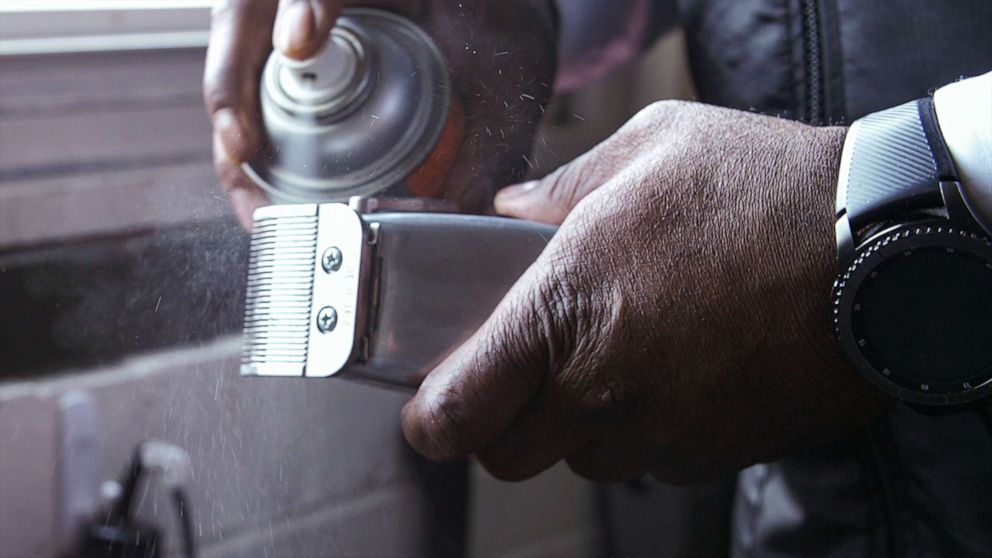 "I never cut hair before, I am not a barber, but that day I just started playing with the clippers," said Newton. "And with me just cutting his hair, I was able to build a better relationship with him, his attitude changed, he came to school more and he was just overall a better person."
"With me just cutting his hair, I was able to build a better relationship with him, his attitude changed, he came to school more and he was just overall a better person."
Fast-forward to the present day and, hundreds of haircuts later, Newton said even though the barbershop is successful, he just wants that same success for his students.
"Am I a professional barber? No. Do I want to be a professional barber? No. I want to do whatever it takes to get my kids to come to school to learn and be successful," he said.
Newton hopes the growth of the barbershop shows educators everywhere, specifically in inner-city communities, the value of wanting what is best for a child's future.
"What we have to do as educators, we have to come up with ideas, with a plan in place that will motivate our kids to want to be successful and we all have to be motivated, somehow, some way," said Newton. "And if I have to give my kids haircuts to be apart of that, for me to mentor them, for me to give them positive feedback for them to be successful, then that's what I'm going to do."