Dog excitedly greets owner after 9-month deployment
Gabriel Carlos, 27, got the warmest welcome full of licks and kisses from his dog when he returned home from a nine month deployment.
"Even before I opened the door, Benny could smell him and was so excited," Carlos' wife, Charrette Padilla, told "Good Morning America." "He's such a loving dog."
Carlos and Padilla got their dog Benny as a wedding gift two years ago. Since then, the family has moved from state to state due to Carlos' job in the military, but that all changed when he was deployed to South Korea.
"It was his first deployment, so it was a change for all of us," Padilla said. "Benny has been so close to my husband since we got him. He really looks to Gabriel as his best friend."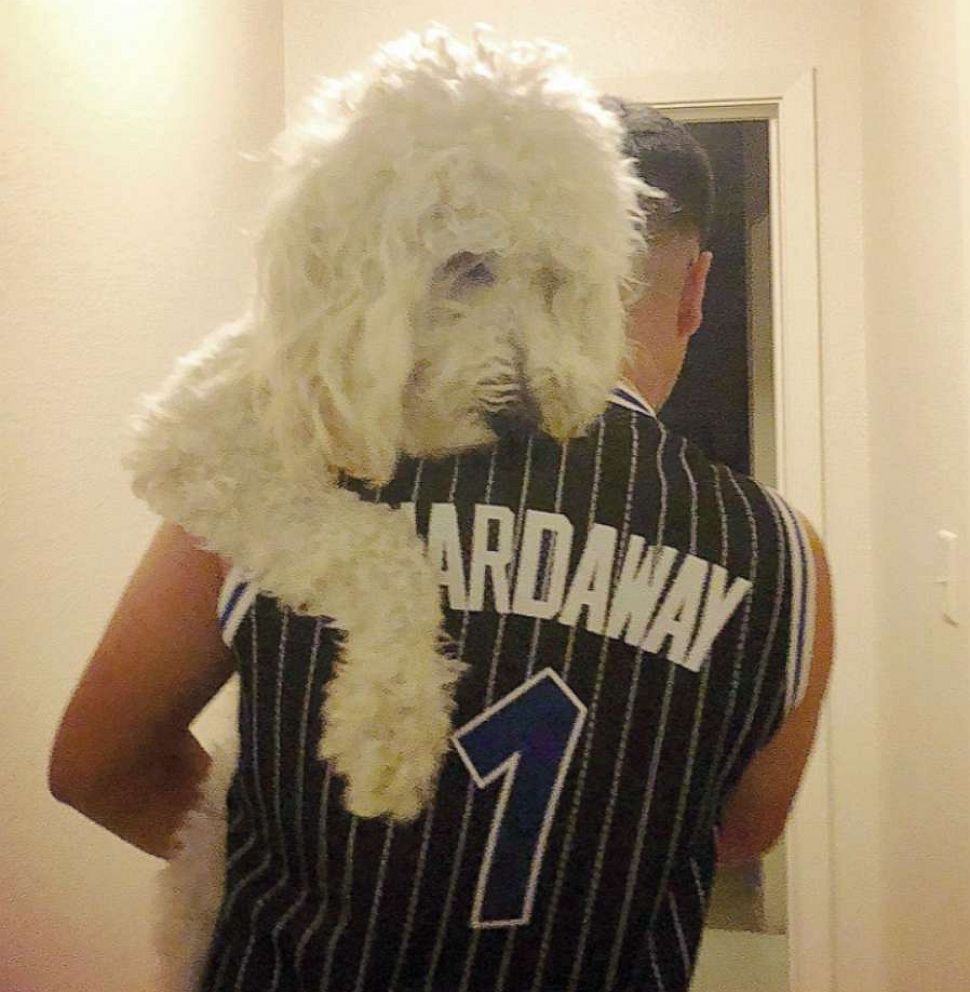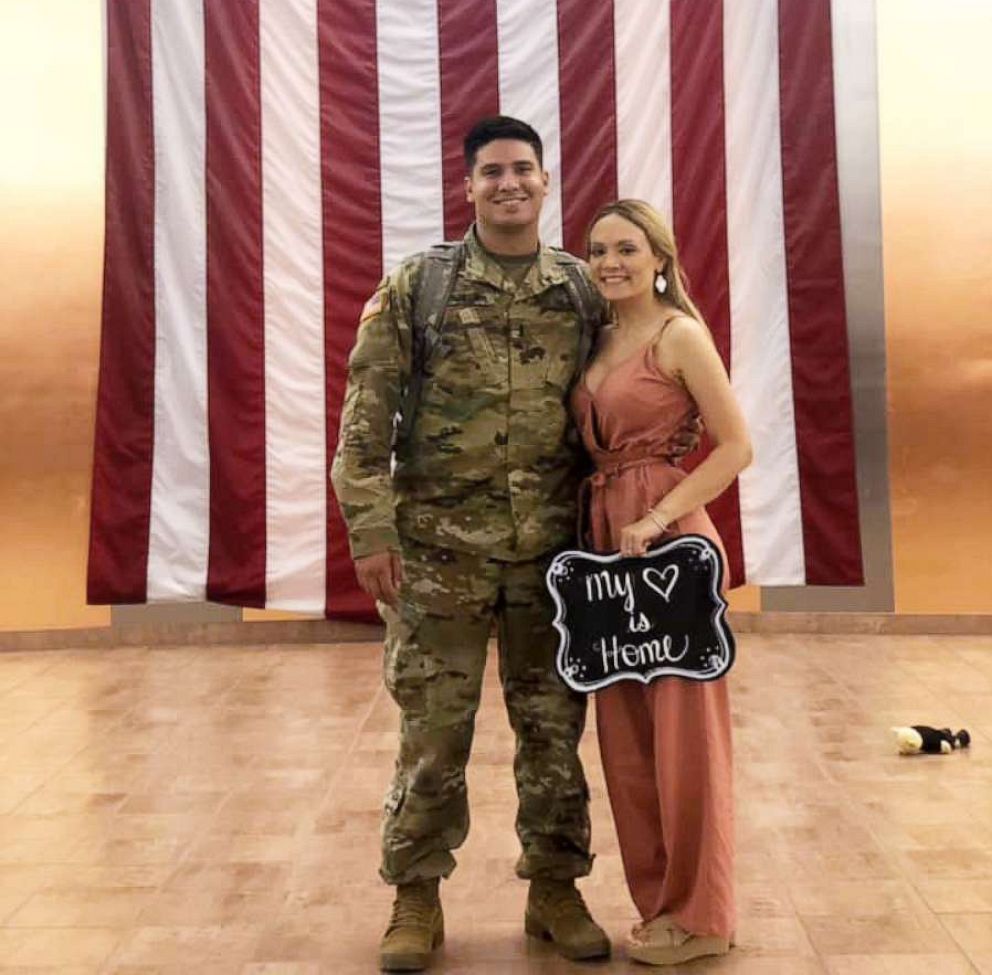 (MORE: Woman's foster dog has a part-time job learning to sniff out cancer)
So when Carlos returned state side for the first time in nine months, he was just as excited to see his furry friend.
"After seeing my wife, we got into the car to head home and all I could think of next was seeing my Benny boy," Carlos said. "Sometimes people say he's a dog version of myself! He brings so much joy to everyday life."
(MORE: Waffles the dog demands paw scratches)
When Carlos walked in the door, Benny simply could not contain his excitement, jumping all over Carlos and giving a huge wagging welcome to the family member he never forgot. Padilla recorded the heartwarming moment showing Benny and Carlos' reunion and shared it with "GMA."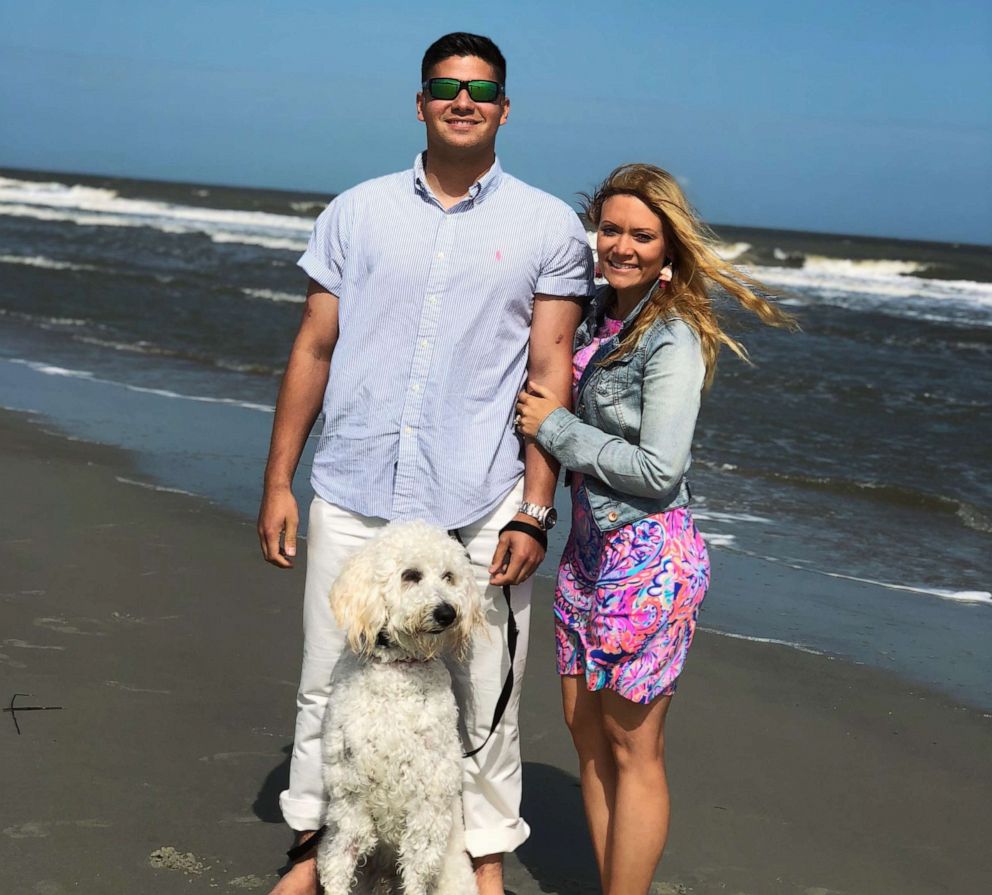 A loving homecoming from man's best friend.