Our hearts are full after seeing couple's gorgeous engagement photos taken at a Sonic Drive-In
Jennifer Goodlet Photography
Ask any Floridian where you must eat and they will direct you toward the regional supermarket chain Publix.
In fact, Publix is such an important place for newly engaged couple Alexandra Darch and Dylan Smith that they took their engagement photos in the store.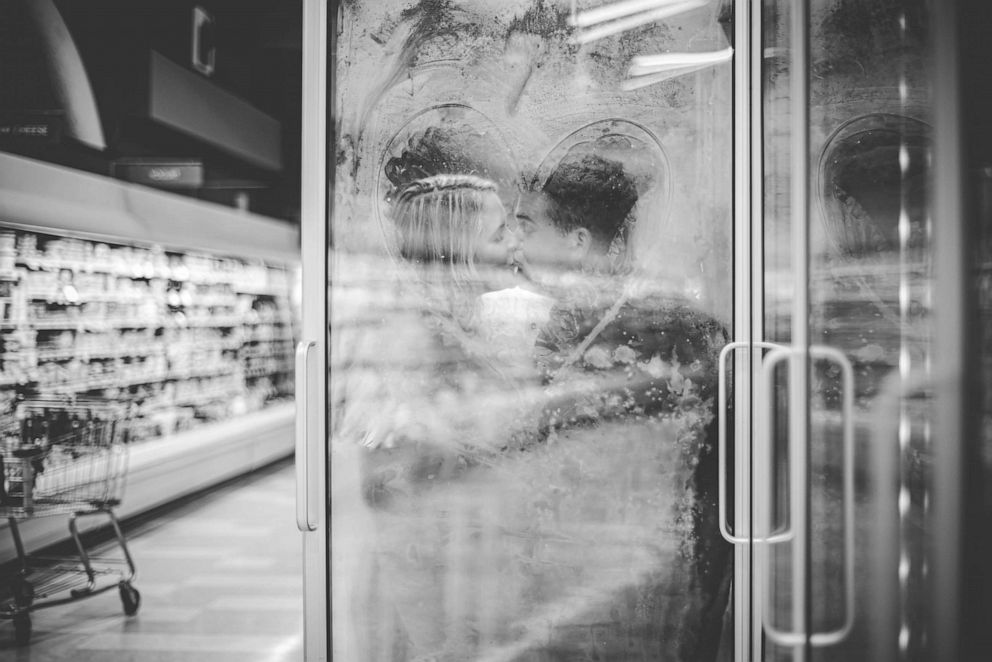 "Looking back, it's like recreating moments in a place that's important to you," Darch told "GMA." "It brought out a whole new emotion being somewhere that's so important to us."
Darch and Smith met three years ago while they were both working at the Lakeland supermarket. Darch was working at a cash register and Smith was walking through the aisles on his first day of work.
"I saw her at the register and I thought, 'Wow, this is the most beautiful girl I've ever seen,'" Smith said.
Darch says that he caught her eye at the same time, but Smith didn't speak to Darch until around four months later.
"Man, am I glad I did," Smith said. "I knew from the get-go there was something special about her."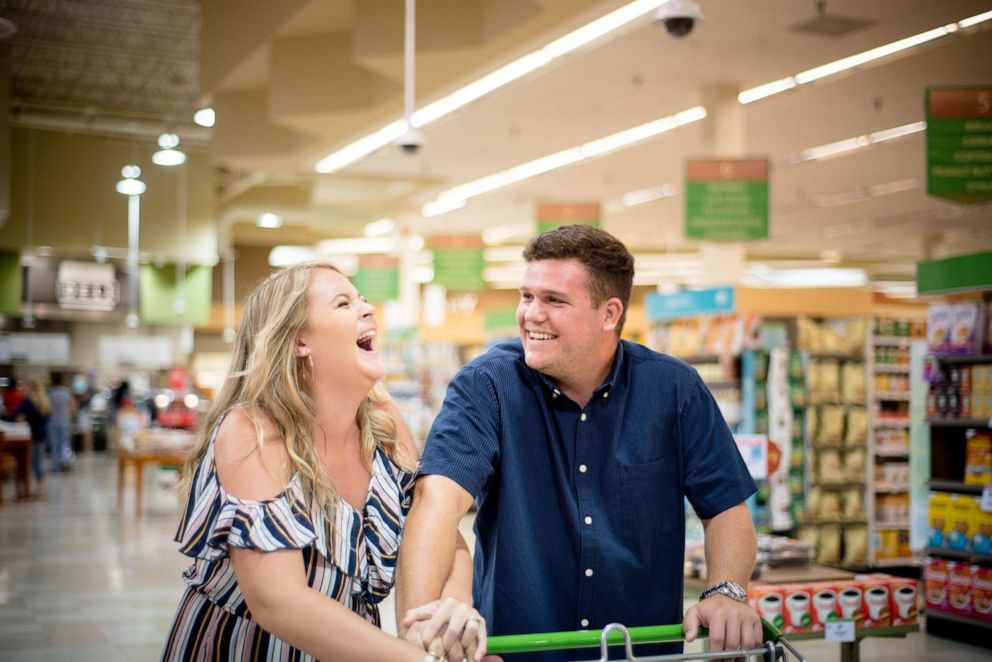 Taking photos in Publix wasn't the first option for Darch and Smith. They were planning on taking photos at an outdoor site, but they got rained out. Their photographer, Jennifer Goodlet, was the one who had the idea.
"We decided to get dinner and wait out the storm," Goodlet said. "I told my husband we were going to a place next to Publix and I said, 'Publix … I wonder …"
Goodlet called around to different Publix locations until they found one that said it was OK to take photos. It was a different location from the one the couple works at.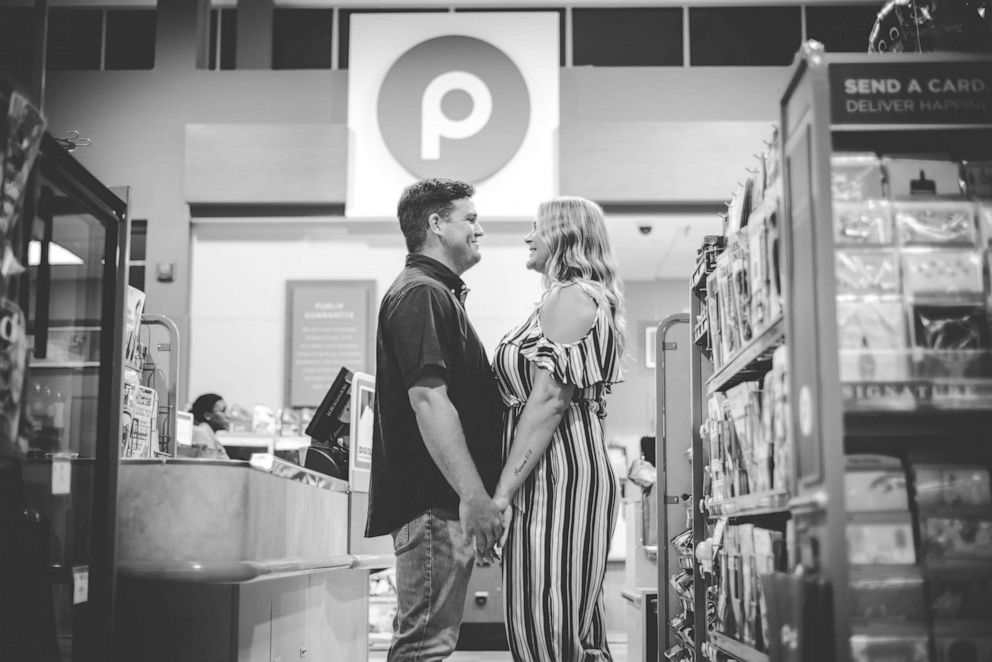 "It ended up being the most fun we had, it was so normal and easy," Darch said.
Darch still works at the supermarket and Smith works there as a second job to pay for their wedding. Even the photographer worked there at one point.
In the end, Darch and Smith enjoyed having an unconventional engagement photo shoot and encourage others to be creative.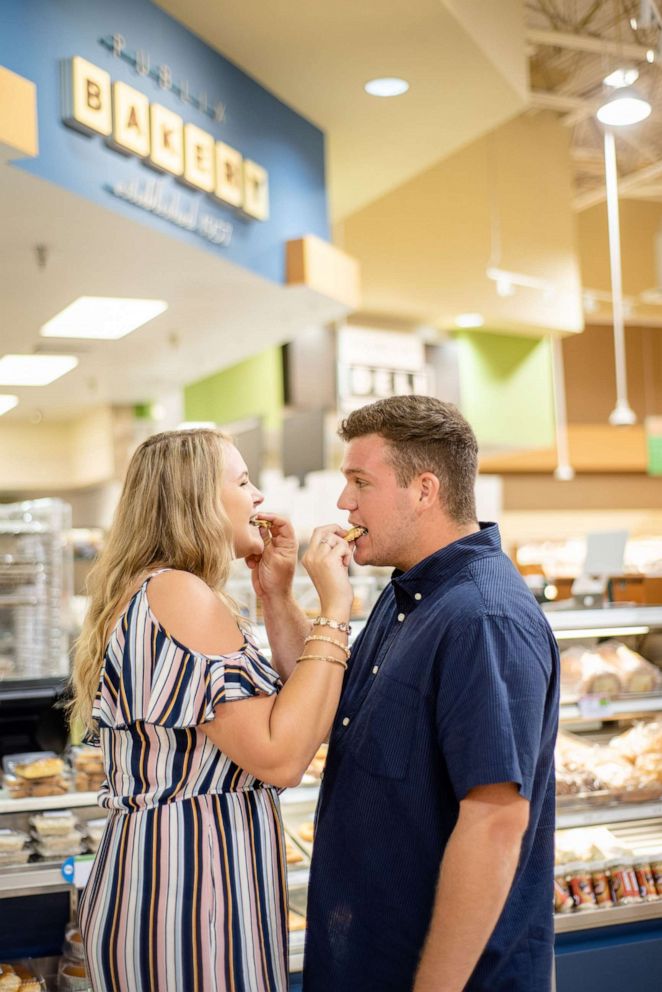 "Don't be scared to be adventurous, be original," Smith said.
"Have fun with who you are and your life," Darch said. "You don't have to match everyone else."
Even Publix is happy for the couple.
"We've certainly had our share of associates who found love while working with us," Brian West, the Publix media and community relations manager said. "We're very happy for these two and wish them all the best in this next chapter in their lives."
The couple plans to incorporate Publix into their wedding by having the supermarket cater their wedding cake. They even invited a few of their fellow Publix coworkers to the January event.