Back in 2021, Vernon Jackson, a licensed cosmetologist and author, had a big idea to raise money to donate haircuts to children with disabilities. Jackson had noticed that he would sometimes get customers at his Cincinnati shop, Noble Barber and Beauty, who needed more accommodations, and he wanted to help in some way.
"I made a [social media] post about it and when I made the post, my friends [messaged] me immediately asked, 'Hey, can I sponsor a haircut?' And I said, 'Yeah, sure,'" Jackson recalled to "Good Morning America."
With that seed planted, Jackson's program, called The Gifted Event, grew and now provides free haircuts to children who have various medical conditions including autism, Down syndrome, and spina bifida. It's been going "steadfast" ever since, according to Jackson.
The Gifted Event is what brought Jackson together with 7-year-old Ellison. The two unexpectedly became the stars of a viral TikTok video, which Jackson shared on Jan. 26.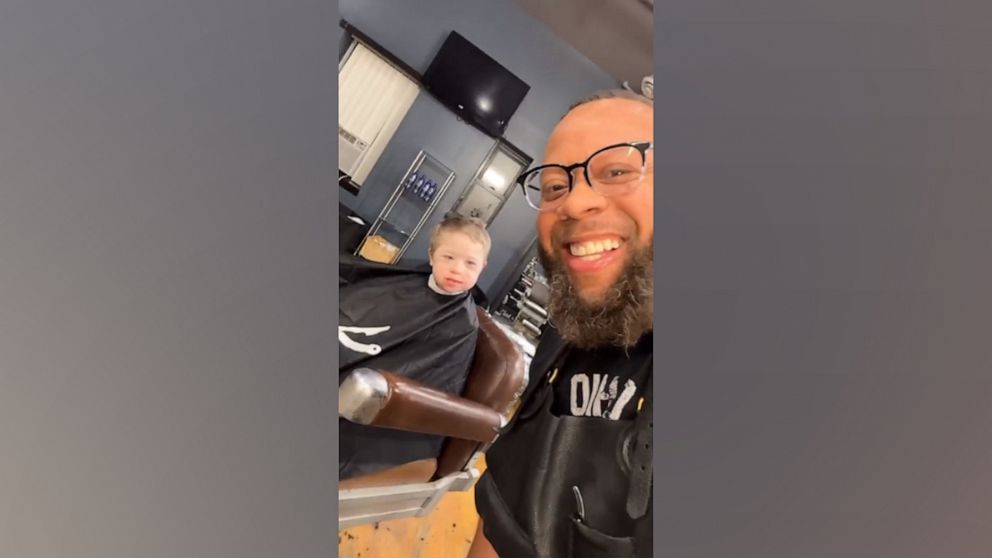 The minute-long video, which has since garnered nearly 3 million views, features Ellison getting a haircut from Jackson with a fun "stop and go" routine that had both of them bursting into laughter.
Ellison's mom Julie Eubanks was there that day, capturing the fun on camera.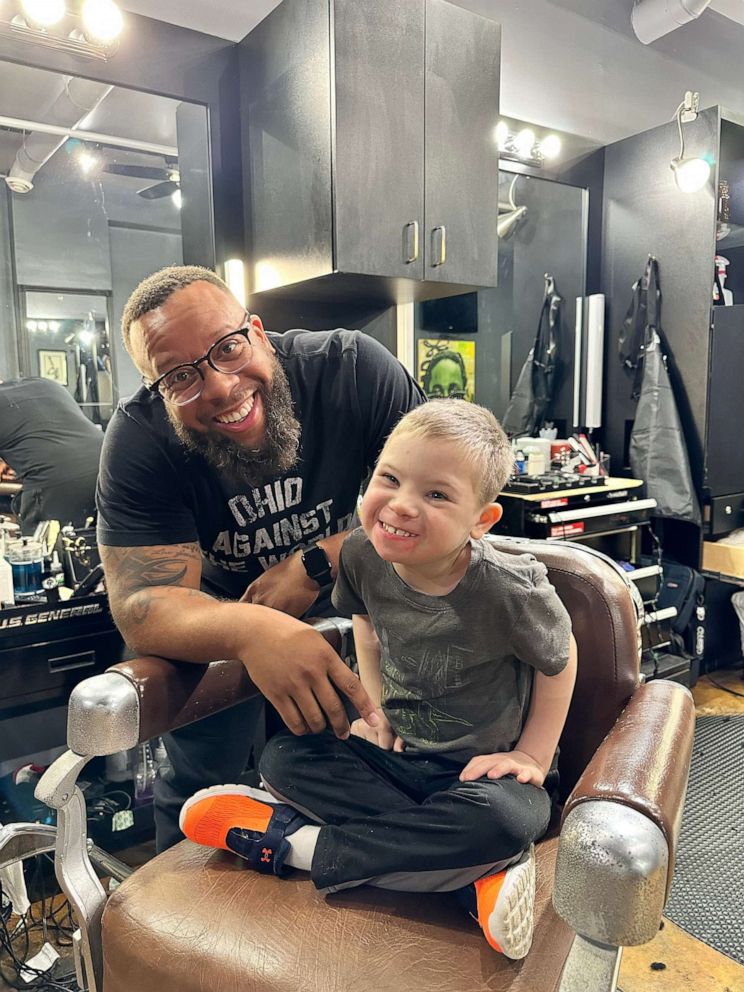 "He rules the place, every room he walks into," Eubanks said of her son, who was born with Down syndrome and a congenital heart defect. "He acts like he owns the place, which is what he did."
Eubanks and Ellison's visit went much better than she had anticipated, even though it was the second time the mother and son had been to the shop.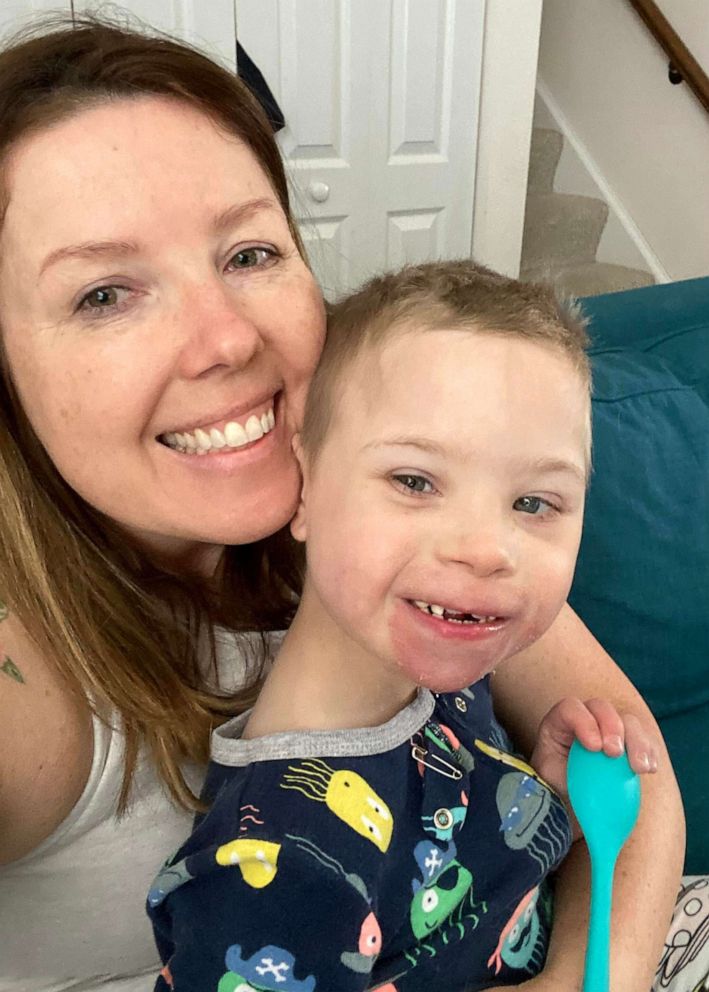 "I normally have to sit with him in the chair and bear hug him so that he doesn't swat the scissors out of the stylist's hand or he's never wanted the clippers anywhere close to him. He's always freaked out about it and it takes a very long time and we're on display in the middle of a salon and it's not comfortable for either of us," Eubanks explained.
But at Noble Barber and Beauty, Jackson said he strives to make everyone feel welcome and accepted for who they are.
"I know what it feels like to be insecure. I know what it feels like to not be accepted. I know what it feels like to be looked over and looked past, all those things," Jackson said. "My own journey had started with me learning how to love myself … and being able to share that in principle with the children and the families whose lives I'm a part of is what I'm bringing to the table here and what I enjoy sharing with them."
Eubanks said it feels nice to have a barbershop and salon where she and her family can go without feeling judged.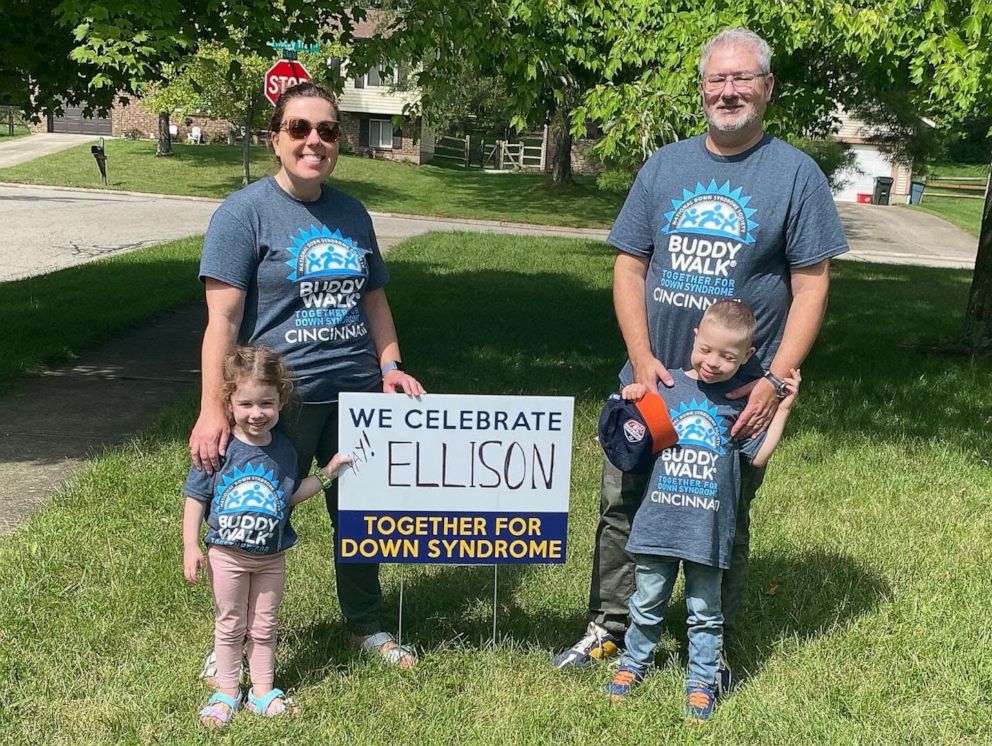 "He was just welcoming to him and treated him like a human being, like any other client, and worked with him and followed his lead, and I think that means a lot to any person -- and Ellison appreciated that and in turn, felt super comfortable," she said.
For Jackson and Ellison's new TikTok fans, Eubanks had a simple message.
"I hope people can see just that everybody is unique in their own way and everyone wants to be included," she said.