Turning 100 is no small feat -- so one family decided to throw their loved one a parade even while social distancing amid the COVID-19 pandemic.
Mary Fierros, of San Jose, California, got the surprise of a lifetime when friends, family and others in the community drove by her home and honked to show that she was on their minds. As the people drove by on Monday, Fierros -- also known as "Tia Mary" -- sat in a chair in her driveway, wearing a mask, of course, and waved as she was showered with birthday wishes.
Fierros told "Good Morning America" in a video message she was "so proud" to have her family throw this event in her honor and she was "shocked" and "couldn't believe" this had happened to her.
Fierros' great-niece -- comedian Anjelah Johnson, best known as Bon Qui Qui from "MADtv" -- told "Good Morning America" via email a surprise birthday party was originally being planned, complete with mariachis, but they decided to do the parade given the current state of the world.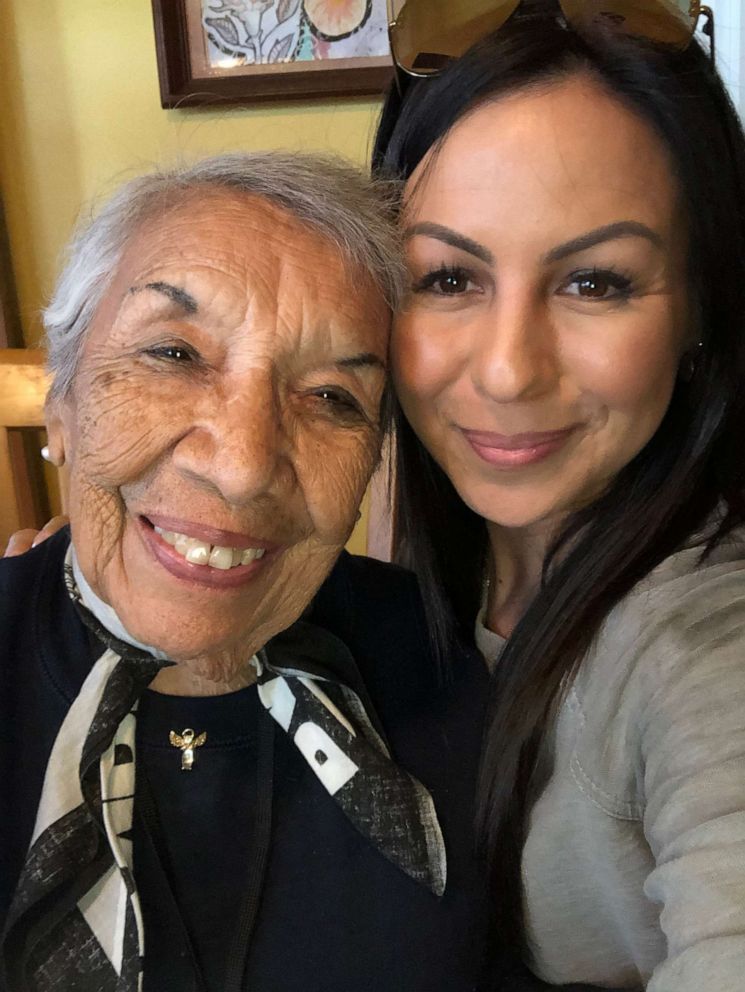 "Tia Mary is an incredible woman who not only served her country as a 'Rosie the Riveter,' but has been an example of love, strength and courage," Johnson replied when asked why Fierros is deserving of the attention in her eyes. "Rosie the Riveter," illustrated in song and in famous artwork by J. Howard Miller and Norman Rockwell, was the moniker given to women who worked in factories during World War II while men were drafted to fight overseas.
"With only a third grade education, she climbed the ladder at Levi Strauss," Johnson continued. "She started as a factory worker and 33 years later retired as an HR manager during a time when it was rare to see a woman do that -- let alone a woman of color. She deserves every honor."
Fierros was born in Utah, but has lived most of her life in California. She met her eventual husband, Mike Fierros, in the third grade and they stayed married for 75 years until he passed away in 2012.
Johnson said Fierros reminds her "what it means to show up and work hard" and she taught her to "know my value and my worth." She has been keeping in contact with her great-aunt amid the coronavirus lockdown over the phone, but she is hopeful they can chat more on video soon.
Given the fact that Johnson is located in Los Angeles, the two FaceTimed during the parade -- which also featured police officers and firefighters -- and it was quite a touching moment, even if Fierros didn't know how to hold the phone correctly.
"I was a bawling mess," Johnson recalled. "I was overcome with emotion hearing people scream and honk horns for her. It makes me so happy to know she got to feel and experience this honor."
Johnson, for one, can't wait for the next time she is able to give her "Tia Mary" a big hug.
"I value every single minute I get with her and I am so grateful that she gets to see this milestone in her life," she said. "It's just like her to go ahead and accomplish something that not many people will be able to do. That's just who she is."