Job hunters try out 2 social media clean-up services
In the digital age there could be a steep price to pay for what you put on social media. Search the internet and you'll find dozens of instances where an internet post landed someone in hot water –- some even paying the price by losing their jobs. The stakes can be especially high for job hunters.
"Typically when we post on social media we're doing it for friends and family," said Terry Rice, a social media marketing expert and an instructor at New York's General Assembly, a school that specializes in digital courses. "If you're applying for a job, if they don't like what they see that might be the end of the process."
Rice said an increasing number of hiring professionals are vetting candidates through their social media accounts and an inappropriate post can torpedo career hopes.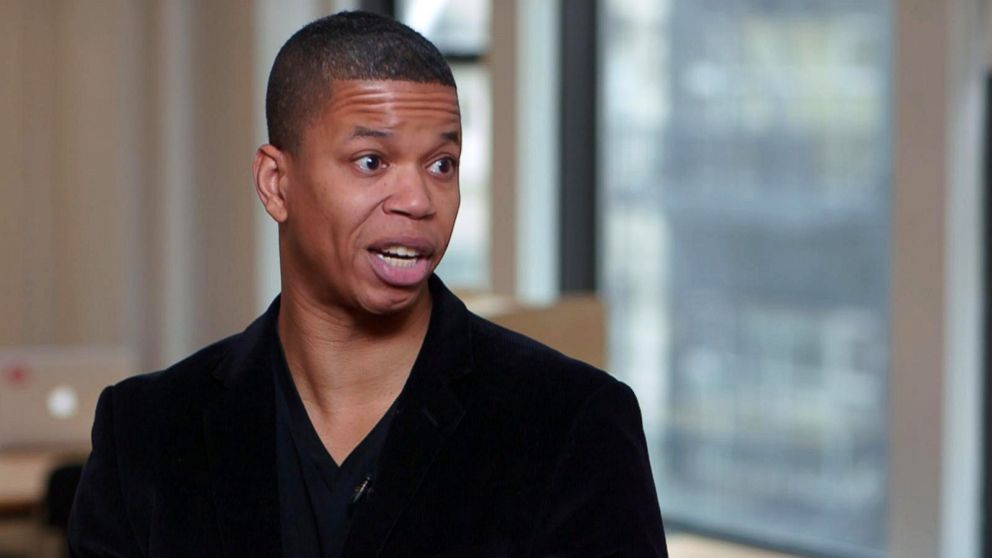 "They'll scrape your profile and look for content that's not appropriate," he said. "Do not assume that everyone has the same personality. Friends and family could make us think it is OK when it's really not."
Rice recommended making your social media profile private while you're job hunting or at least staying away from posting about the 3 "Ps": profanity, politics, and partying.
"Use of offensive language is not the best foot forward, and you want to stay apolitical on certain topics," said Rice. "They're looking for a good cultural fit. If they see something that suggests you're not going to be overly productive, they might not want to continue the process."
There are websites that say they'll help you cleanse your social media imprint, among them Scrubber and Rep'nUp, two services that scour your internet posts for you to flag questionable material that could be considered NSFW, aka not safe for work.
Rice said they're among the easiest to use.
With guidance from Rice, "Good Morning America" invited three willing job seekers to give them a try: David Azaria, a former insurance professional who is contemplating a new career as a software engineer, Aara Holtzclaw, who is freelancing as an event planner but is looking for full-time work in entertainment marketing, and J.R. Rene, who hopes his classes at General Assembly will land him a career in web development.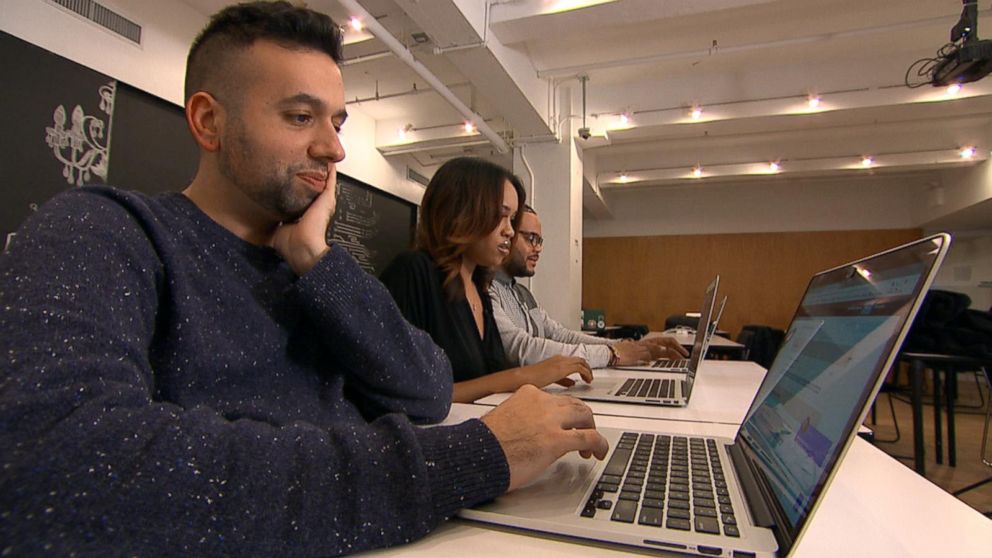 All three of our volunteers admitted they have some concern about their online content.
Holtzclaw has logged more than 90,000 tweets and posted numerous pictures on her Instagram account. So what posts does she worry about?
"My choice of wardrobe," she joked. Profanity was Rene's main concern, and Azaria has been very outspoken about politics on his Twitter account.
First up, "GMA" tried Scrubber, a service that charges $19 for the first month, and $9 for every month you continue the service. It offers some quick insight into your social media profile by issuing a report card with a grade.
Within minutes of logging on, Rene sheepishly revealed his score was a D -- but the other two didn't fare any better. All scored Ds, as the service flagged hundreds of posts for each of our users. But Rene initially questioned why Scrubber flagged a picture of him holding a beer at a concert.
"What's wrong with this?" he wondered aloud.
But a closer look at the caption reveals that he has used a profanity to describe the experience.
Azaria too objected to one of his photos being flagged by Scrubber -– one taken on the day he got married.
"Not exactly sure why this is offensive," he said. "It's our wedding photo, it just says, 'We did a thing today.'"
"They're jealous," Rene piped in.
"Yeah they're jealous," Azaria retorted. "It's an ex-girlfriend that programmed this."
Our volunteers also tried Rep'nUp, which charges a flat fee of $19.95. Rep'nUp also flagged hundreds of posts for each of our users.
Rep'nUp offers a reason explaining why the post is flagged and lets users link back to the original content. Both services let users decided what to keep and delete.
Rene noted that a lot of his posts were flagged because he used the acronym LMAO, internet slang for "Laughing my a-- off."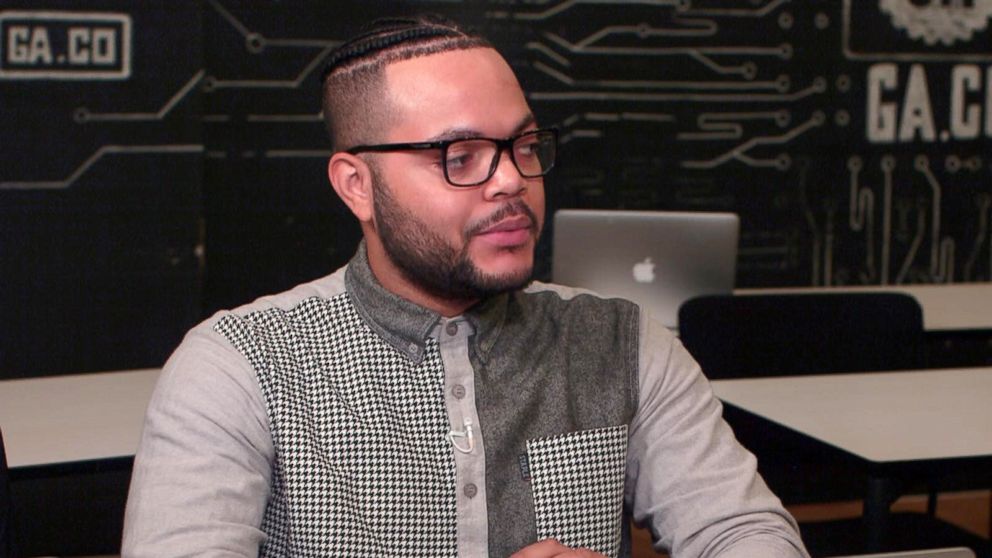 The aspiring web developer said he thinks it's a harmless acronym and acknowledged using it all the time, but Rice discouraged acronyms that contain off-color language because there's a risk it can alienate a hiring manager. He conceded that it's important to be yourself.
"At the end of the day you want to be your authentic self at work," he said.
Holtzclaw noted Rep'nUp flagged many of her retweets. Rice warned users to proceed with caution when it comes to retweeting potentially inappropriate content.
"That's still going to be reflective of your personality whether you're the creator of the original content or not," Rice said.
Rice also warned users that these services have their limitations -– for instance neither service flagged Holtzclaw's snarky tweet: "When you're boss is trying to tell you something needs to be done as if you're slacking when in reality it was handled hours ago," which includes a GIF of Halle Berry from the film "The Call" with a caption that reads, "It's already done."
Scrubber CEO Ryan Angilly explained that tweet wasn't flagged because its software didn't detect anything negative.
"When we write these algorithms we have to make some choices and the truth of the matter is that in that text for example, there was no profanity, no innuendo, and there was nothing very obvious that made that a bad tweet," said Angilly from his home office in Denver.
As for Azaria's wedding photo, that was flagged because an excited friend had used a profanity when congratulating the couple.
"I think it's important to keep in mind that human speech is very complicated and we don't have humans looking at these posts to flag them," said Angilly. "This is all being done via computers."
Rep'nUp declined ABC News' request for comment.
After spending some time reviewing the content flagged by both services, Azaria and Rene both expressed their preference for Rep'nUp, while Holtzclaw opted for Scrubber.
"Scrubber definitely pulled more content from my personal Twitter account," she said.
Azaria liked Rep'nUp because he thought it was easier to understand why material was flagged.
Rene agreed, "You can see why they're picking these things."
In the end, all three of job seekers agreed that the modest fee to review their online history was money well spent to stay out of the digital doghouse.