Behind the scenes of the Westminster Kennel Club Dog Show
Stephanie Keith/Getty Images, FILE
The long-running Westminster Kennel Club dog show will have a new look in 2021 thanks to the coronavirus pandemic.
For the first time in 100 years, the dog show will take place at a venue other than Madison Square Garden, its home since the early 20th century.
The 2021 show will instead be held outdoors at Lyndhurst, an historic estate 25 miles north of New York City in Tarrytown, New York.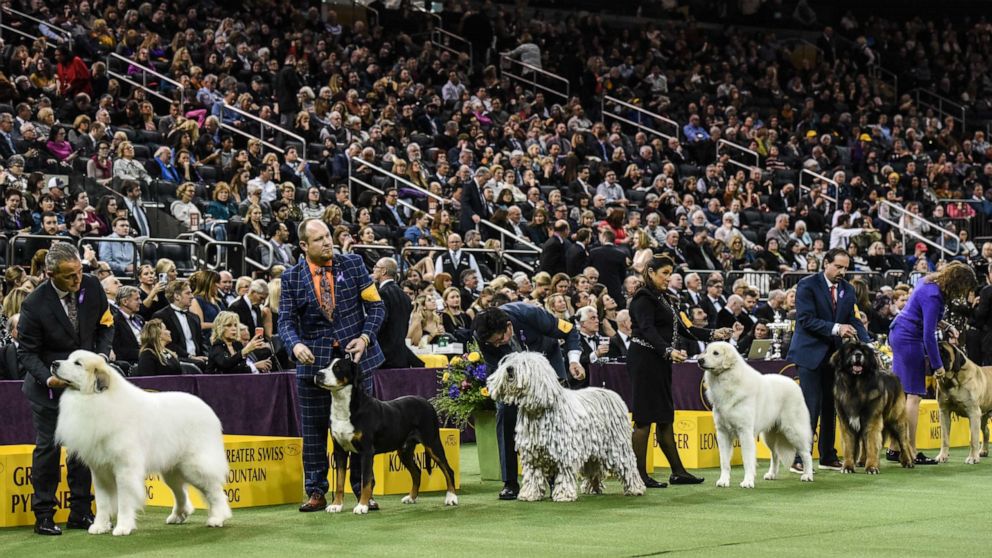 "We are excited to host the Westminster Kennel Club Dog Show at Lyndhurst, a unique icon of American culture with its park-like landscape and majestic castle overlooking the Hudson River," Westminster Kennel Club president Charlton Reynders III said in a statement. "The wide-open outdoor space at this extraordinary venue allows us to hold a dog show safely while following current social distancing guidelines and public health regulations."
To accommodate for outdoor weather, next year's show will also take place later in the year, the weekend of June 12.
Two other kennel clubs had to give up their show dates so the Westminster Kennel Club could be held that weekend in 2021, continuing its annual run since 1877.
The show is second only to the Kentucky Derby as the longest continuously held sporting event in the United States, according to the Westminster Kennel Club.
The 2021 Westminster Kennel Club dog show will feature three new breeds in the competition, the Belgian Laekenois, the dogo Argentino and the barbet.
Siba, a standard poodle, was crowned best in show at the 2020 show in February.