8-year-old boy with rare illness gets incredible birthday cake donation
Like most kids his age, 8-year-old Cameron Freeman from Douglasville, Georgia, loves "things that go," namely Thomas the Tank Engine, planes and cars.
But this little boy who loves to smile is suffering from a rare disorder that fewer than 300 people in the world know they have, according to his doctors.
"He is really a walking miracle," Cameron's mother, Charisma Freeman, told "Good Morning America."
Cameron has faced emergency room visits, hospital stays, surgeries and a mystery illness some doctors originally called cerebral palsy. Last February, Cameron and his family learned that he actually had KIF1A, a genetic neurodegenerative disorder that affects learning ability and sight and can cause seizures and paralysis.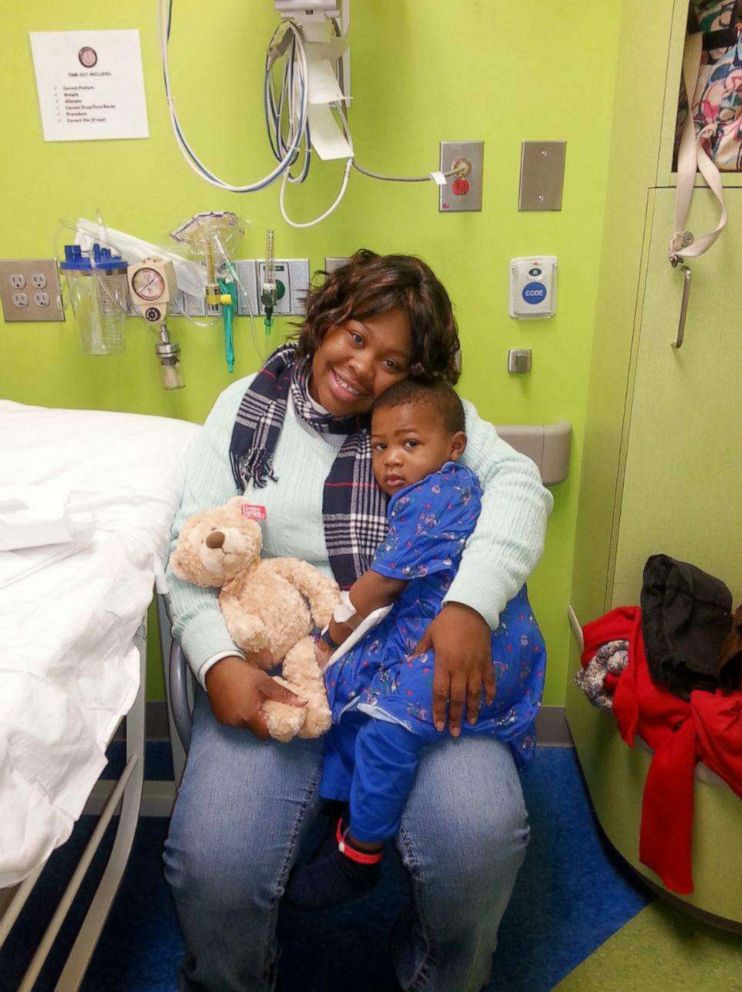 KIF1A gets its name from the gene where the mutation that causes the disorder lives. There is currently no cure or treatment for the condition, which can prove terminal in some cases. One of Cameron's 15 doctors -- Dr. Wendy Chung, the Kennedy Family Professor of Pediatrics in Medicine at Columbia University -- told "GMA" that medical professionals are "flying blind" at times when treating the rare disease,
"There's no literature [on this disease]. We are the literature," Charisma Freeman said.
After a year with seemingly nothing but bad news, Charisma Freeman, who has raised Cameron as a single mother, emphasized that she wanted to do something special for her son who "exudes joy" to commemorate his 8th birthday.
"We've had such a hard year. It's just been so rough for us -- a new diagnosis and all of these hospitalizations, ER visits" Freeman said.
Less than 20 minutes away from the Freeman family's home, Amanda Gifford runs the Chubby Cakes and Bakes Bakery out of her home in Dallas, Georgia. A year ago, the self-taught baker joined a nonprofit called Icing Smiles that donates cakes to sick children and their families who may have little time left together. So far, the organization says it's provided almost 20,000 cakes.
Gifford had waited for months to be matched with someone in need of a cake donation in her area when a representative with the organization connected her with Cameron's family.
When she heard his story, she knew she had to "do something big."
"[Cameron] is the most positive, happy child I've ever seen to have to go through what he's going through," Gifford said.
So she got to work.
"The first thing I thought of is, 'I want a train,' and [my husband] said, 'OK, that's easy.' And I said, 'No, but I want the train to go through the cake,'" Gifford said.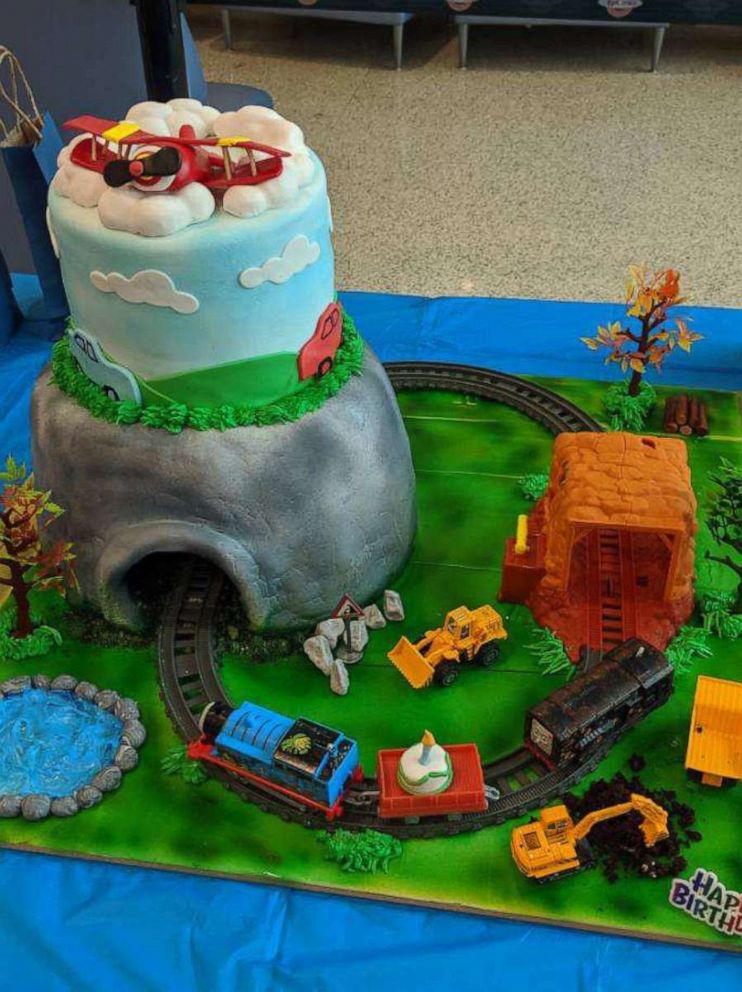 What Gifford constructed was the stuff of any train-loving kid's dreams, complete with a train that ran through the cake.
She and her husband delivered the multi-tiered cake to Cameron's birthday party on Oct. 27 and Cameron's reaction to the cake creation "melted her heart."
"He kept cheering for Thomas, and it was the cutest thing. He just gave me a big ole hug. … He didn't care about anything else in that party," Gifford said.
Gifford told "GMA" that she hopes to keep making cakes for other children like Cameron in the future.
Freeman called the cake "the highlight" of the celebration.
"[Gifford] has the Thomas, she has a plane, she has a school bus, she has a dump truck. … He just gets so excited. He almost shakes the table and drops the cake," Charisma Freeman said.
Freeman also said that the toys that adorned his cake are now Cameron's "favorite toys." He plays with them every day.
To conclude what was a difficult year for her odds-defying son, Freeman emphasized that his birthday had been exactly what they both had hoped for and more.
"I was just so happy that he had this day. That was just perfect," his mother said, tearing up.