Families of slain reporter, 9-year-old girl come together in heart wrenching news conference
The families of 24-year-old Dylan Lyons and 9-year-old T'yonna Major, who were gunned down in a series of shootings near Orlando, Florida, came together in grief at a heart-wrenching news conference Thursday, sobbing, hugging and leaning on each other for support.
After embracing T'yonna's father, Gary Lyons said through tears that his son, TV reporter Dylan Lyons, "Wanted to be the next David Muir."
"He always told me he wanted to tell stories for the people," Gary Lyons said.
"He's a devoted son and it's impossible to describe the relationship he had with my wife. I was often the third-wheel," he joked.
"Dylan so much wanted to be a husband and a father," Gary Lyons said, and said his son "was a stand-in father" to his nieces and nephews.
"I wish I could've taken the bullet," he said, weeping.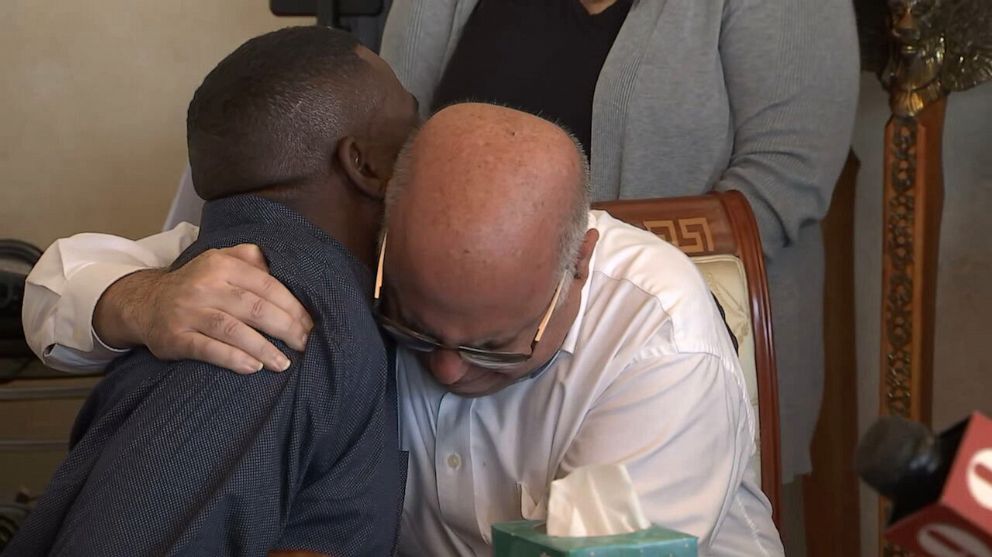 T'yonna's father, Tokiyo Major, said, "My soul is gone."
"I can't believe it. My poor baby," T'yonna's mother, Brandi Major, said
The 9-year-old "wanted to be remembered for the love that she gave," her mom said. "She also wanted equality for homeless people and she wanted to give to all the little children."
"She was my heart, my angel, and I'm gonna miss her so much," Brandi Major said.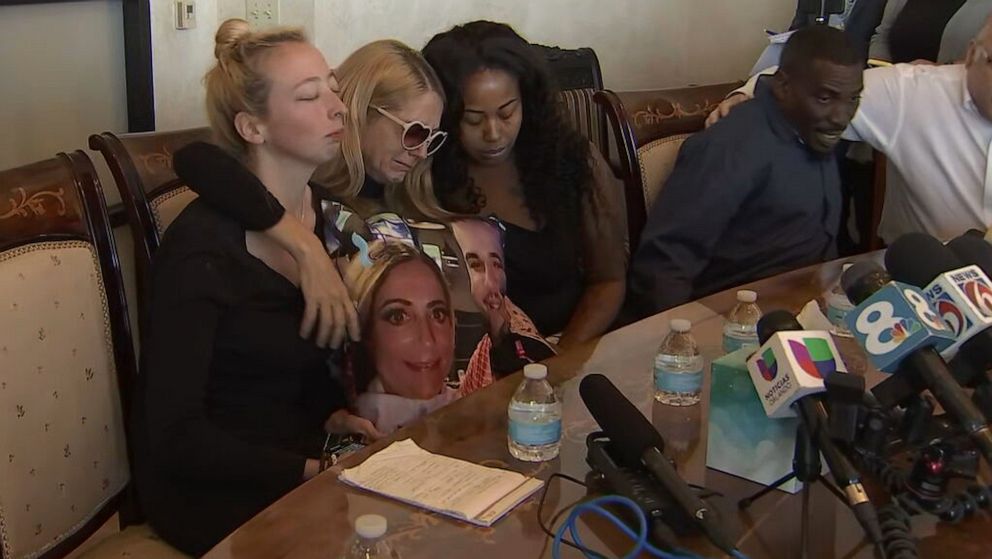 "She was the best little girl. She did gymnastics and she excelled in that," she said.
Brandi Major then broke down in tears, saying, "I can't do this," before leaving the room halfway through the news conference.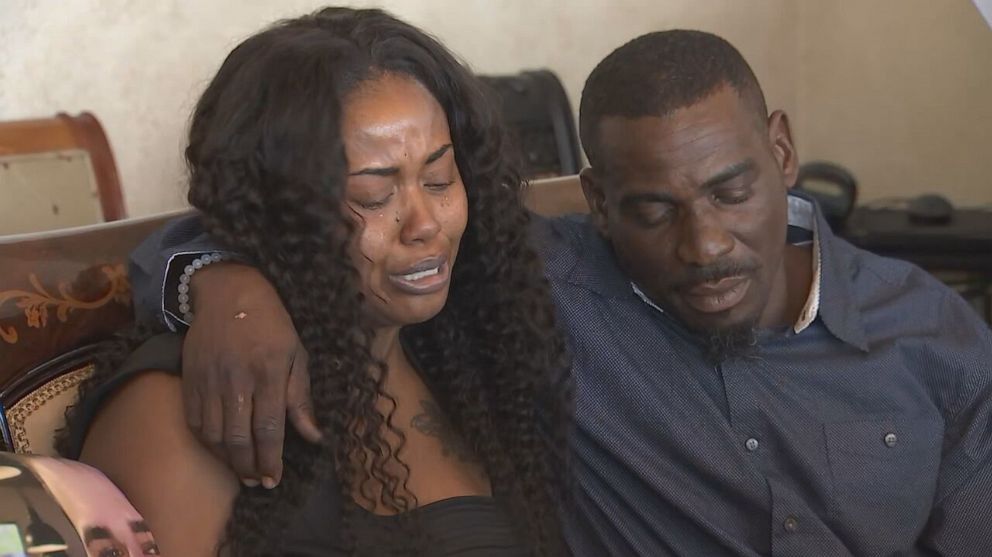 Dylan Lyons' mother, Beth Lyons, called her son a "special, special soul."
"Whatever he could do to help others, he was there," Mary Lyons said, as she clutched a pillow with a photo of her and her son. She said he gave it to her last year on Mother's Day.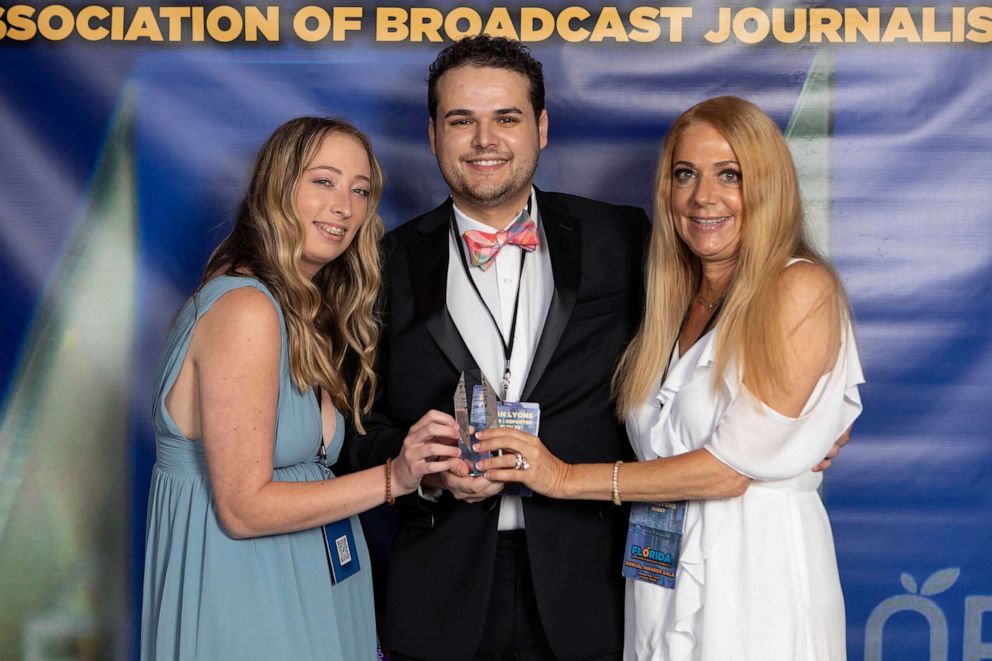 She said when her son died, "I died, too."
"He was supposed to bury me. I was not supposed to bury him," she said.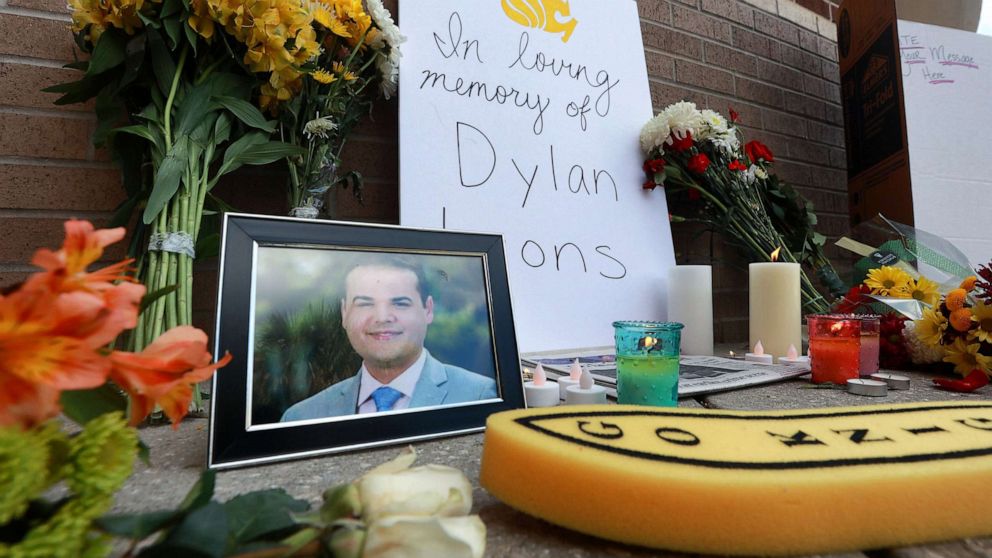 Dylan Lyons' fiancee, Casey Fite, said, "Dylan and I shared a love people search their whole life for. True love."
"You see gun violence all over the country and you never think it'll happen to your family," Fite said, overcome with emotion. "Life is too short and I would do anything to have my Dylan back in my arms."
The shootings began on the morning of Feb. 22 when 19-year-old Keith Moses allegedly shot and killed 38-year-old Nathacha Augustin, according to the Orange County Sheriff's Office.
That afternoon, Lyons, a reporter for Orlando's Spectrum News 13, was shot and killed and photojournalist Jesse Walden was shot and injured while they were reporting on Augustin's killing, the sheriff's office said.
After Lyons and Walden were shot, T'yonna was gunned down in her nearby home, and T'yonna's mother was shot and injured, according to the sheriff's office.
Moses was arrested on Feb. 22 in connection with all three shooting scenes and he faces charges including three counts of first-degree murder.
The families' attorney, Mark NeJame, also spoke at the news conference, calling out Florida Gov. Ron DeSantis and Florida Sen. Rick Scott. Mark NeJame said the politicians are focused on their own ambitions, and if they "truly cared about these victims," they could have reached out to the families and addressed gun violence and "reasonable and sane gun legislation."