Four kittens who survived Hurricane Michael's devastation and a roof collapse are now up for adoption at a local shelter, after being spotted cuddling among debris live on-air by ABC News' Rob Marciano.
The kitties were found in a home with a collapsed ceiling in Panama City, Florida, and have become a symbol of resilience and hope for some in the wake of the ferocious storm.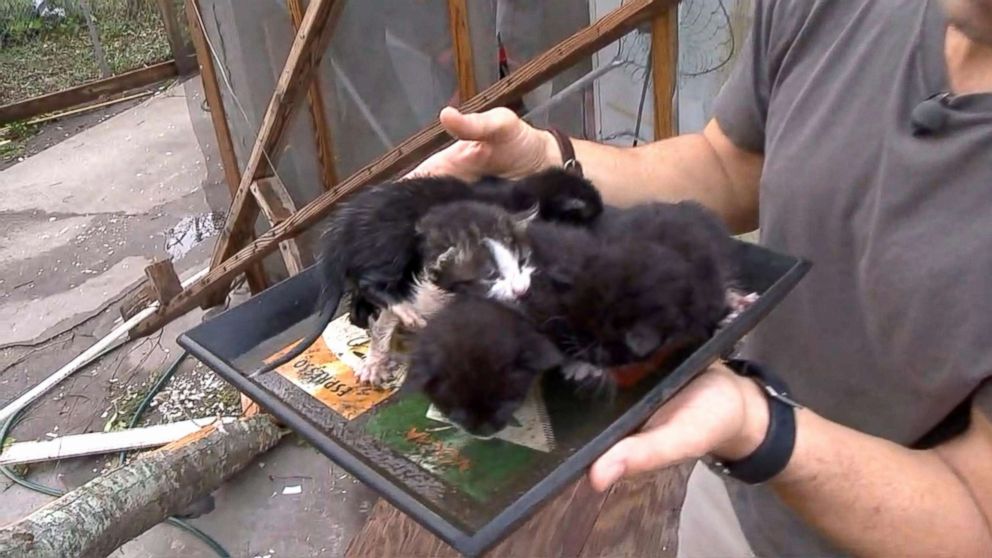 Marciano was assessing the damage to a home with a local resident who said that when the ceiling collapsed, "four kittens came down with it."
"Four baby kittens," she added. "And my cousin took the kittens and said, 'Y'all not going to die on my watch.'"
Amidst the debris and immense devastation, the four tiny black and white kittens who appeared just weeks old cuddled together in the collapsed home.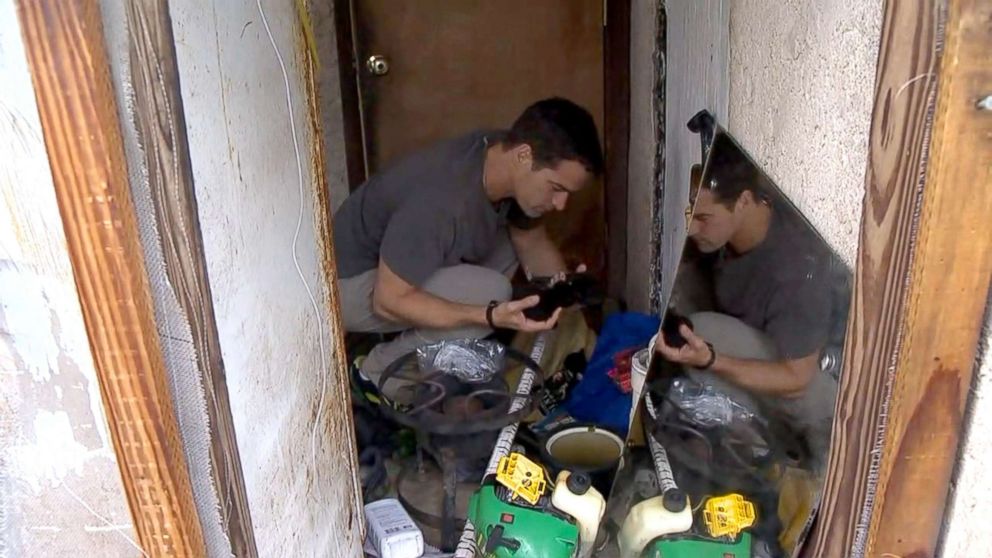 The moment was captured on ABC News' live video, and it was also widely shared on social media, where many questioned the fate of the four-legged storm victims.
The kittens eventually made their way to the Panhandle Animal Welfare Society, or PAWS shelter, in Fort Walton, where they are currently adoptable, Marciano said in a tweet.