When Grace Featherston, a senior theatre education major at the University of Texas at Austin, received an email Tuesday notifying her that TikTok was being restricted at the university, she went on TikTok to share her reaction to the news.
She captioned her nine-second video post, "UT Austin just banned Tiktok on their WI-FI."
"This whole thing with the Wi-Fi, that was kind of like, 'Whoa, what's going on?'" the 22-year-old told "Good Morning America."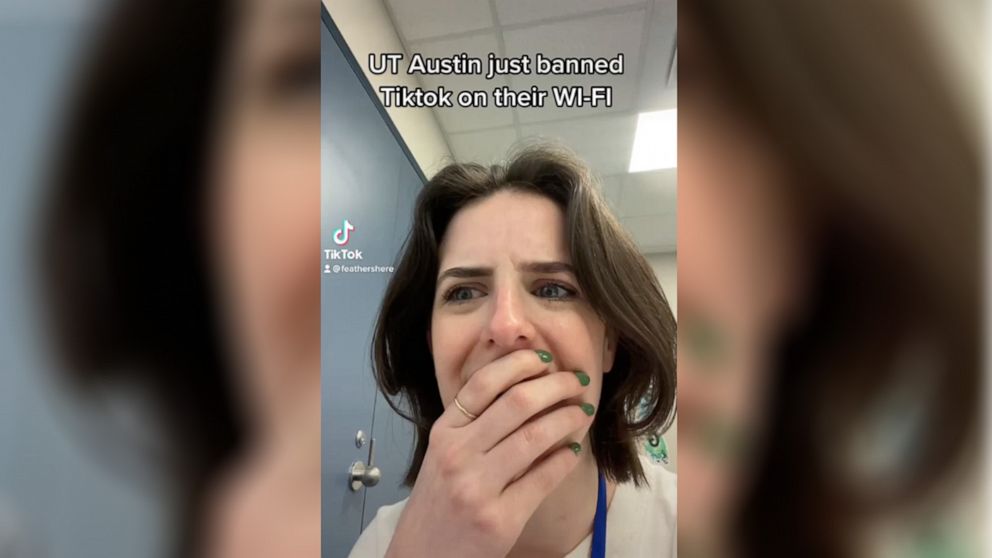 This week, UT Austin said it was blocking access to TikTok starting Tuesday on the school's wired and Wi-Fi networks, joining several schools in the Lone Star State in doing so. The university said it was taking the action to comply with Gov. Greg Abbott's December directive "to all state agencies to eliminate the cybersecurity risks posed by TikTok."
In the last month, numerous public colleges and universities in multiple states have announced bans on TikTok, which is owned by Chinese company ByteDance, from their schools' campus Wi-Fi networks and devices, with many responding to directives from their state governments.
More than half of states have set a partial or full TikTok ban on government devices as both state and federal officials have voiced fears that American data and information could be shared with the Chinese government.
The federal government and TikTok developed a preliminary agreement last year to respond to national security concerns, but further review is required, The New York Times reported last September.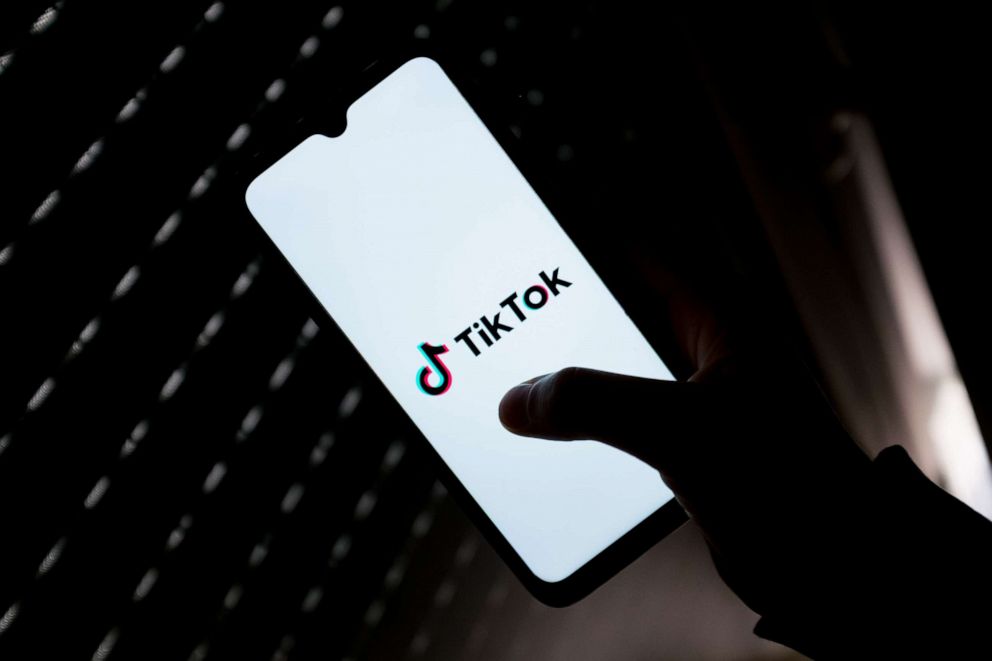 TikTok has said the data it collects from U.S. users is stored in the U.S. and in Singapore. The company said it has not taken down any user posts at the request of the Chinese government.
TikTok has previously rejected cybersecurity concerns state and federal agencies have raised, telling ABC News in December, "We believe the concerns driving these decisions are largely fueled by misinformation about our company. We are happy to continue having constructive meetings with state policymakers to discuss our privacy and security practices. We are disappointed that many state agencies, offices, and universities will no longer be able to use TikTok to build communities and connect with constituents."
Featherston said she uses TikTok daily and has been on the app for the last four years -- a period, she said, when people started using the app more during quarantine or while staying home during the pandemic.
Featherston said the new campus TikTok ban won't affect her too much since she's on the UT Austin campus one day a week and can switch to her personal phone data to use the app if she wants to, but she said the restriction has led her to consider other sides and question the restriction in the first place.
"UT is following the law but on the other hand, I can see it as a constitutional issue because we have students who live on campus who, that is their Wi-Fi, they pay to be there, they pay to use that Wi-Fi, and TikTok being restricted could honestly be a constitutional issue for freedom of the press and freedom of speech. Because, I mean, it's censorship," Featherston continued.
"I think we're at that point where we're gonna have to review it, let it go through the system, and if people aren't happy with the result, I mean, I just think that's all better incentive to say, 'Hey, there's a way to fix it. Time to go vote.'"
In Alabama, Auburn University first announced back in December that it would block TikTok access in accordance with Gov. Kay Ivey's executive order banning TikTok from state devices and networks. On Jan. 9, the school announced it would restrict its use on school networks.
Braden Haynes, a senior visual media and marketing major at Auburn, said when she and her peers heard of the upcoming TikTok ban, they didn't think it would actually happen.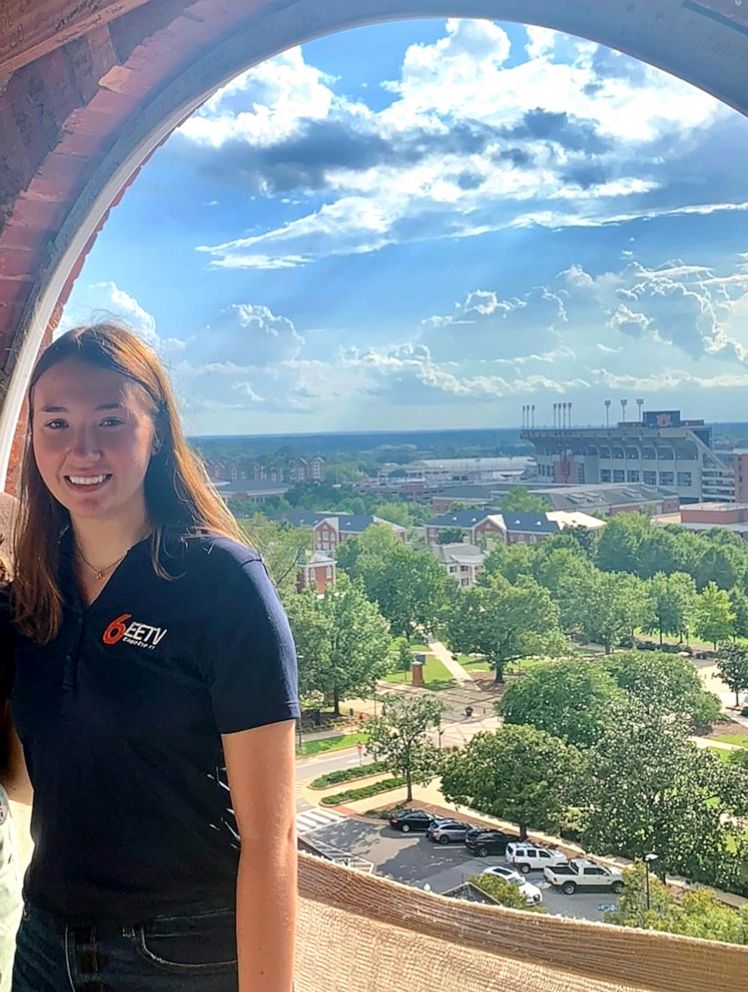 "Everybody was like, 'Yeah, right,' kind of like, 'I don't see why they would do that,'" the 22-year-old told "GMA," adding that she knew of schools, such as the University of Georgia, that had not implemented TikTok restrictions even though they were located in states that did have a TikTok ban on state devices and networks.
But by the time Haynes, a station manager for Auburn's student-run TV station, Eagle Eye TV, returned to campus from winter break, the TikTok usage limit was in place.
"There's no message. You just get on it and it just doesn't load. Like it'll play the first video [if] it's already loaded up in there, but if you try to scroll or refresh the page, it just doesn't do anything." Haynes explained.
Daniel Schmidt, a journalism major at Auburn, said the TikTok ban on campus also would affect certain classes that had incorporated the app in coursework.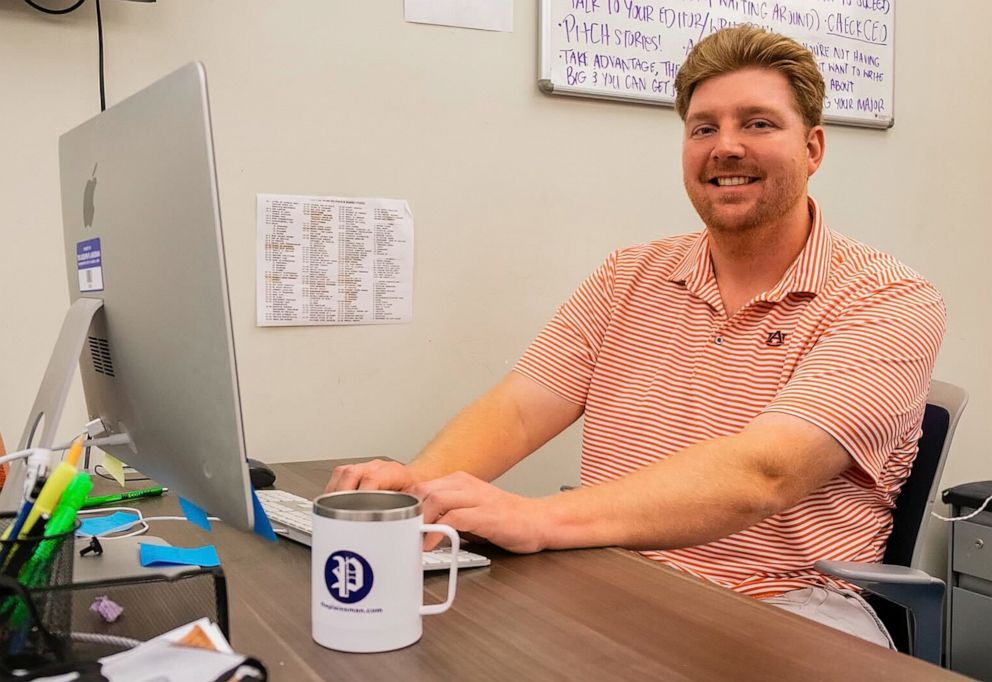 "Last semester in our multimedia journalism class, it was mandatory that we create a TikTok account and go on campus and create a social media video," the 27-year-old told "GMA." "From what it sounds like, we can't use that as an option at all, which, there are other social media platforms, it's not a huge deal, but again, there's some limitations to the learning process here."
"When it comes to students that aren't employed by the state, not being able to use it on the university internet, I can kind of see the rationale, but I also don't think that that's cool, in my personal opinion," Schmidt added. "That's just a limitation of students' expression for security reasons."
From her perspective, Katherine Carroll, another Auburn senior, said her peers didn't seem too worried about the campus TikTok ban and said others would likely find a workaround or pivot to other social platforms.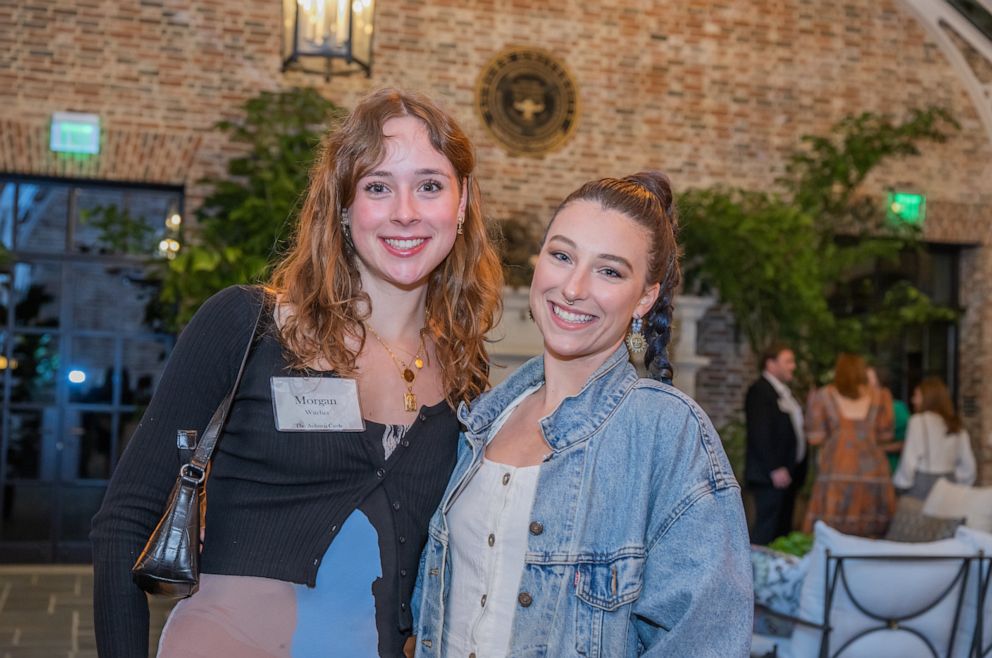 "I think, for most people, when you're on campus, you're at least trying to think about school. You might use TikTok to unwind but there's so many other social media apps like Instagram Reels. It's just a very small part of a bigger social media bubble that like, if they banned all social media, then I think people might wither up and die but it's just one app. So I think it does have some impact, but we just haven't seen it yet," the 21-year-old journalism major said.
When it comes to the ban, Haynes said she felt TikTok was being singled out even as there have been concerns about other social media apps as well.
"Personally, I don't see the point. I mean, I get where they're coming from with privacy and things like that," Haynes said. "...They can ban TikTok because it's new and I think because it's not a U.S.-based company … but the other apps probably have [issues]. So I don't know that banning one app is going to make that much of a difference."