Tory Johnson has exclusive "GMA" Deals and Steals celebrating Pride.
You can score big savings on products from brands such as MALIN+GOETZ, Jason Wu Beauty and more.
The deals start at just $5 and are up to 55% off.
Find all of Tory's Deals and Steals on her website, GMADeals.com.
Deal details:
1. Use the links provided below on the date(s) listed to receive the savings.
2. All deals are available only while supplies last. No backorders, unless specified by the individual vendor. No rainchecks.
3. Deals cannot be combined with other coupons and offers.
4. Contact retailers for any questions about products before ordering online.
5. Shipping rates indicated are valid in the continental U.S. only.
NEED HELP? CONTACT TORY: For those who need assistance with a deal, please email Tory Johnson directly at help@gmadeals.com. Tory and her team respond to all viewer emails within an hour during business hours.
By clicking on these shopping links, visitors will leave Goodmorningamerica.com. These e-commerce sites are operated under different terms and privacy policies than Goodmorningamerica.com. ABC and Tory will receive a commission for purchases made through these links. Prices may change from date of publication.
Get more shopGMA! Sign up for our newsletter, and follow on Instagram and TikTok.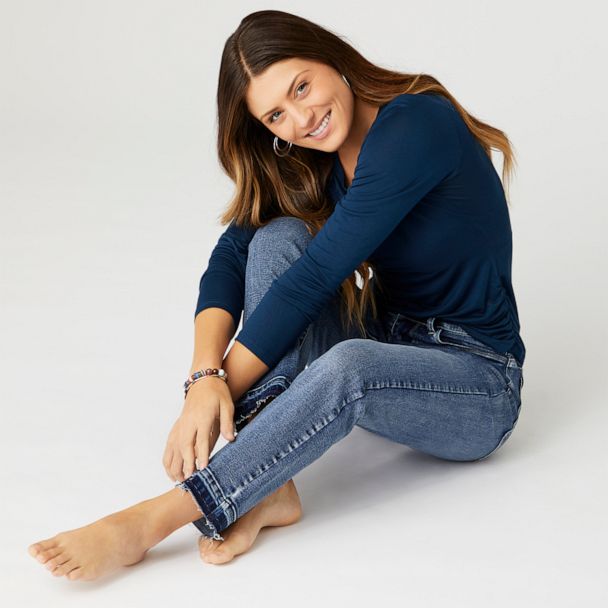 COCO + CARMEN: EverStretch Jeans
Valid: 06/07/2023 to 06/07/2023
COCO + CARMEN believes every woman deserves to look and feel fabulous. The EverStretch jeans are made of a special cotton, polyester, viscose and spandex blend, which makes them soft and comfy. They get better with every wash and every wear. These also feature a waistband that never cuts and buttons that never dig. Choose from four styles. Sizes range from S (2-4) to XXL (18-20.) Limit three units per order. Shipping is $5.99.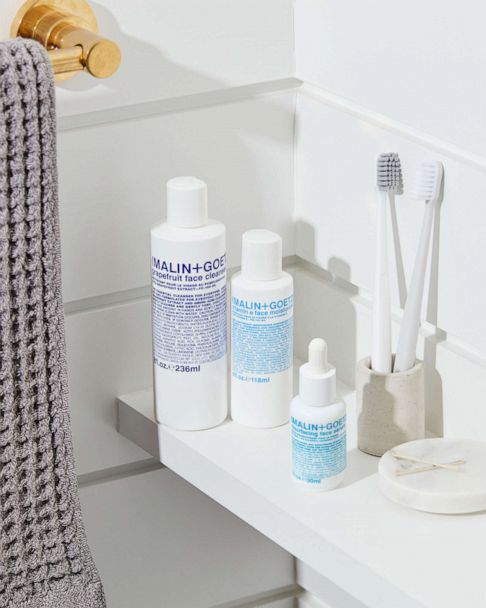 MALIN+GOETZ: Face, Body & Haircare
$12 to $38 + Free Shipping
Valid: 06/07/2023 to 06/07/2023
Founded in New York City in 2004, MALIN+GOETZ offers products that meet the needs of simple routines, effective and efficient products that fit into your life, with formulas using the highest quality ingredients. MALIN+GOETZ products are always cruelty-free and designed for all genders, skin tones and skin types, even the most sensitive. This assortment includes the detox face mask, which is designed to work faster and smarter. In just five minutes, the formula purifies, brightens and hydrates skin. The innovative oxygenating molecules are instantly activated to lift dirt, debris and excess oil from skin to immediately help improve the appearance of pore size and skin tone. The SPF 30 mineral sunscreen is a multi-defense facial formula that helps to shield, brighten and moisturize. The lightweight physical sunscreen is designed with zinc oxide and titanium dioxide to provide broad spectrum protection from UVA and UVB rays to help prevent sunburn and early skin aging. The gel-cream formula absorbs quickly for a residue-free finish. Options for the hair and body are also available. Free shipping!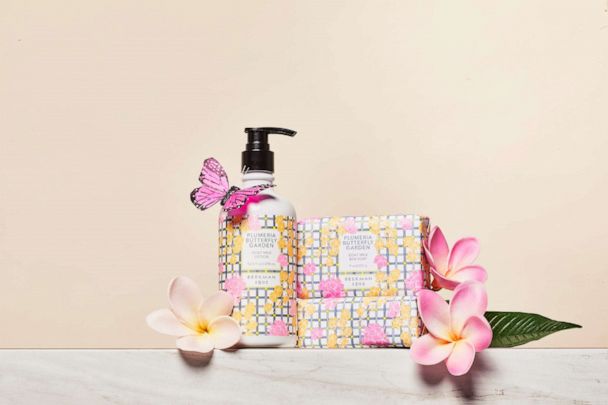 $27 to $38 + Free Shipping
Valid: 06/07/2023 to 06/07/2023
Made in America, Beekman 1802 is a science-based skin and body care company founded on two ingredients: kindness and goat milk. The difference with these beauty products is the goat milk. Goat milk has the same protein structure as human milk, so your skin recognizes it and drinks it in -- it is pure hydration. Choose from three sets, which include Plumeria in lotion and bar soap, Mandarin Thyme in lotion, body/hand wash and bar soap, and a 6-Piece Lip Balm Set, which comes in assorted scents. Free shipping!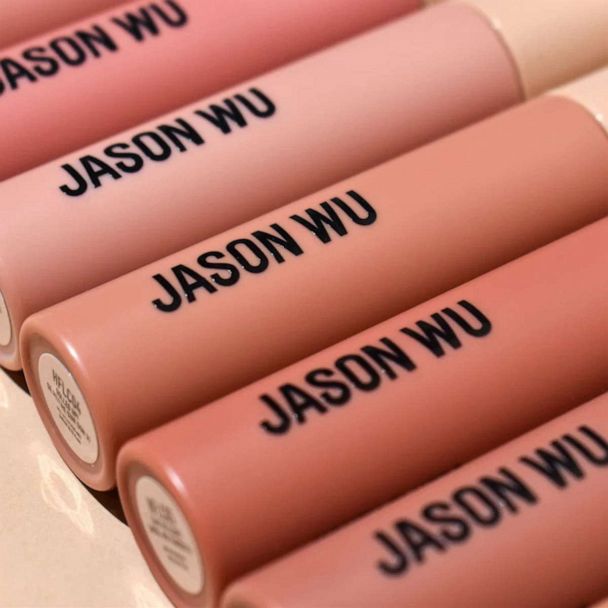 Jason Wu Beauty: Cosmetics
Valid: 06/07/2023 to 06/07/2023
Jason Wu Beauty is clean beauty and free of harmful chemicals. It provides affordable luxury makeup that is infused with skincare ingredients. Go natural or glam with this assortment of options for the eyes, face, lips and brows. Celestial Lust is a highly pigmented silver glitter cream eyeshadow that's quick drying and lasts all day. The blush trio, Drive to Napa, is a silky, blendable powder for cheeks that is designed to add glowing or sun-kissed color to any complexion. Honey Fluff Lip Cream is a super soft, whipped, matte lip cream that feels like air and infused with clean skin care ingredients like grape seed and jojoba oils to help keep your lips nourished and soft. Jason Wu Beauty donates 1% of all sales proceeds to LGBTQ+ organizations. Shipping is $5.99 or free over $39.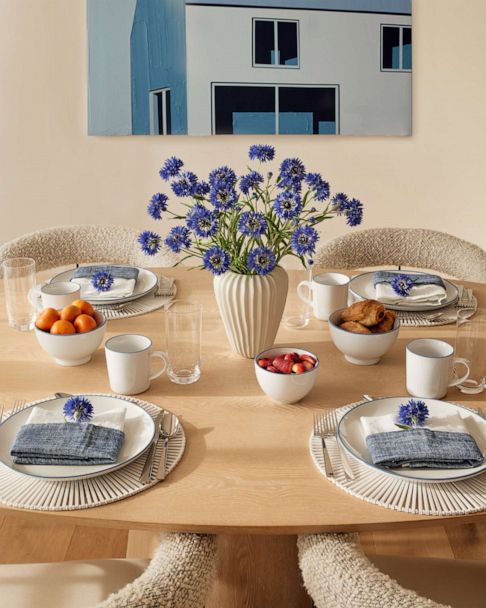 Leeway Home: Dinnerware, Glassware & Flatware
Valid: 06/07/2023 to 06/07/2023
Named an Oprah Favorite, Leeway Home makes setting your table easy. Leeway combines ceramics, glassware and flatware into simple, affordable kits, thoughtfully designed for you and how you live. The hand-finished stoneware ceramics and hand-blown glassware are microwave and dishwasher safe, and the stainless steel flatware is dishwasher safe. The Full Way kit combines four complete place settings of handcrafted stoneware ceramics, handblown glassware and stainless steel flatware. This is a "complete table" in one box. You can mix and match to create your own sets with dishes, plates, wine glasses, flutes and more. Shipping is $5.99 or free over $100.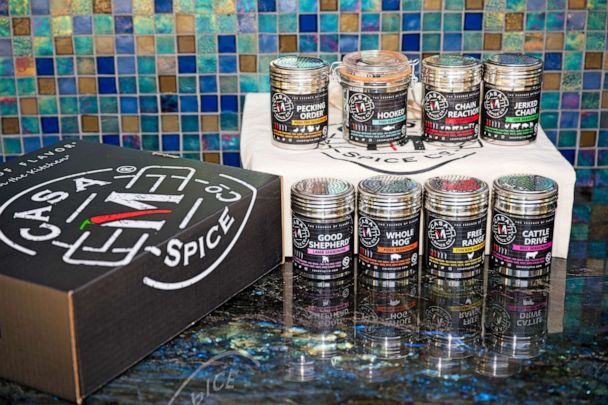 Valid: 06/07/2023 to 06/07/2023
Casa M Spice Co is the multi-award-winning creator of low-sodium, keto-friendly spices and dry rubs for grilling, cooking, and entertaining. Packed with bold flavor and designed to take the guesswork out of seasoning, this versatile line of gourmet blends allows you to spice confidently, never having to worry about over-salting. These blends are also gluten-free with no MSG, no fillers, dairy, soy and nut-free. Available in eco-friendly, reusable and refillable stainless-steel shakers, these containers look great on the kitchen counter or next to the grill. This assortment includes shakers, refill bags and silicone stretch lids, which are great for keeping your spices tasting fresh and safe from moisture. Options include seasonings for beef, fish, chicken, pork and more. Shipping is $5.99.