'GMA' Deals and Steals on beauty products
Photo Treatment by ABC News
Tory Johnson has exclusive "Deals and Steals" on fabulous beauty products created by and for women.
Score big savings on everything from organic bath and body products created by a mother-daughter team to a machine-washable makeup remover, vitamin-infused makeup and more.
The deals start at $3 and are all 50 percent off.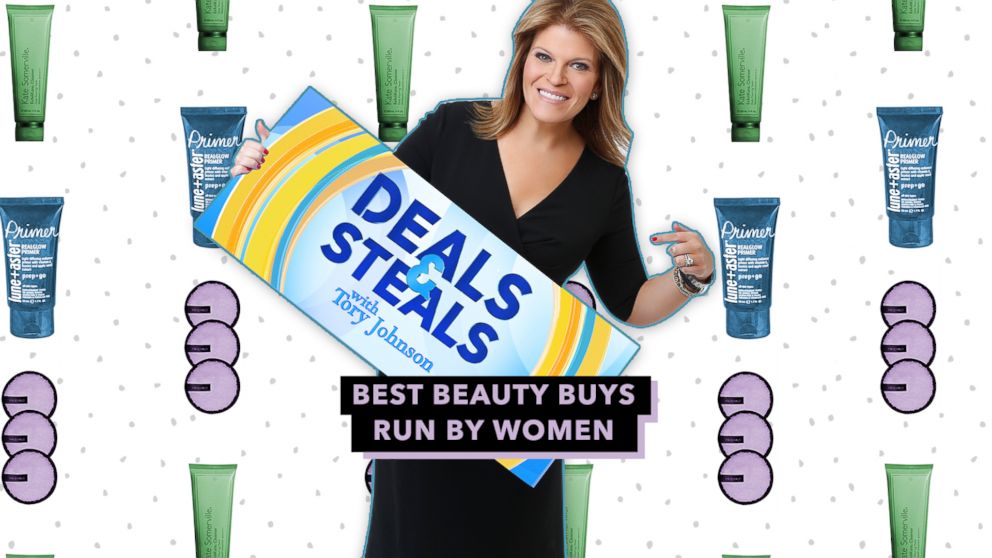 Find all of Tory's "Deals and Steals" on her special deals website, GMADeals.com.
Deal Details:
1. Use the links provided below on the date(s) listed to receive the savings.
2. All deals are available only while supplies last. No back orders, unless specified by the individual vendor. No rain checks.
3. Deals cannot be combined with other coupons and offers.
4. Contact retailers for any questions about products before ordering online.
5. Shipping rates indicated are valid in the continental United States only.
NEED HELP? CONTACT TORY: For those who need assistance with a deal, please email Tory Johnson directly: help@gmadeals.com. Tory and her team respond to all viewer emails within an hour during business hours.
By visiting these website addresses, you will leave Goodmorningamerica.com and be directed to Shopify-powered web stores. Any information you share with the retailer will be governed by its website's terms and conditions and privacy policies. ABC will receive a small share of revenue from purchases through these links.
Nurse Jamie: Skin Solutions
Original: $28 to $159
GMA Deal: $14 to $79.50
50% savings
Valid: 3/21/19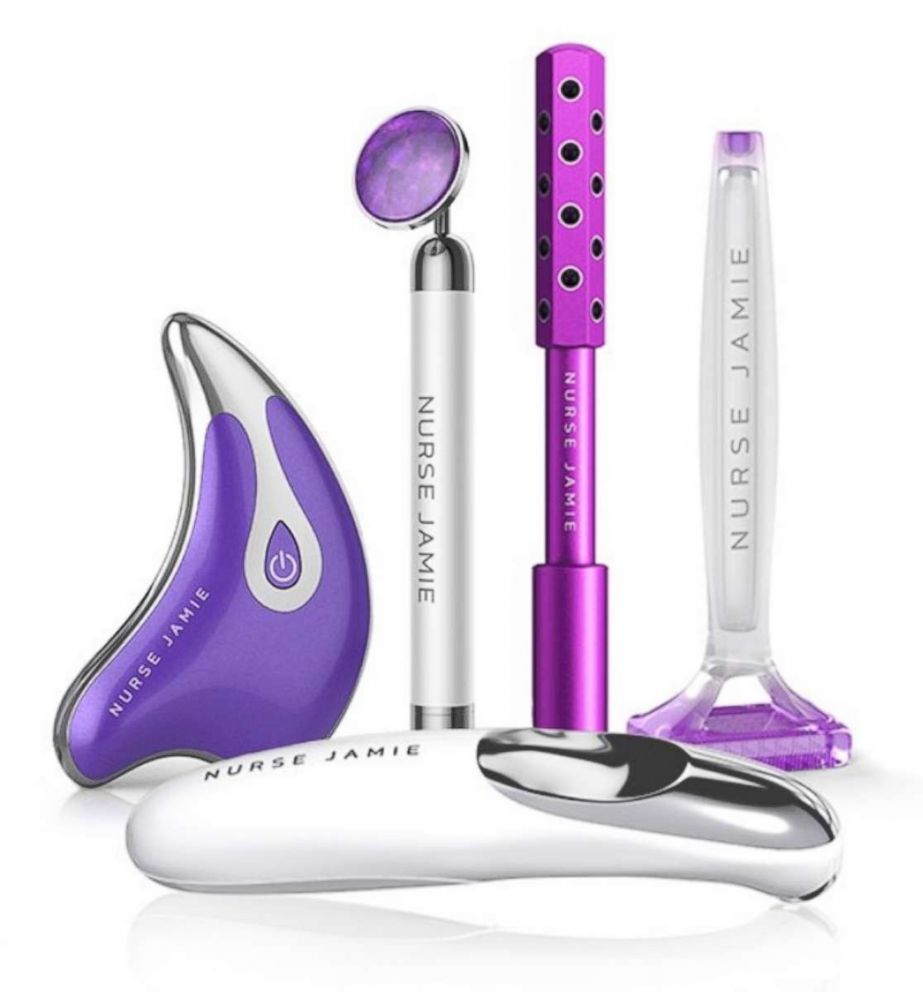 Nurse Jamie is a registered nurse and celebrity skincare specialist who runs her skincare practice in Los Angeles and has mastered the art of combining medical breakthroughs and beauty aesthetics so you can achieve and maintain a flawless complexion at home. This assortment includes a variety of nine beauty tools including Uplift Massaging Beauty Roller, to energize, enhance and revive your skin; NuVibe RX Massaging Beauty Tool, utilizes sonic vibration to refresh and restore a youthful look; Eyeonix, eye massaging tool to help revitalize delicate skin around the eyes; Beauty Bear Age Delay Pillow, the ultimate satin-covered anti wrinkle pillow for minimizing sleep lines and wrinkles while you sleep; and more. Shipping is $7.95.
Kate Somerville: Assorted Skincare
Original: $38 to $175
GMA Deal: $19 to $87.50 + FREE SHIPPING
50% savings
Valid: 3/21/19
gma-katesomerville.com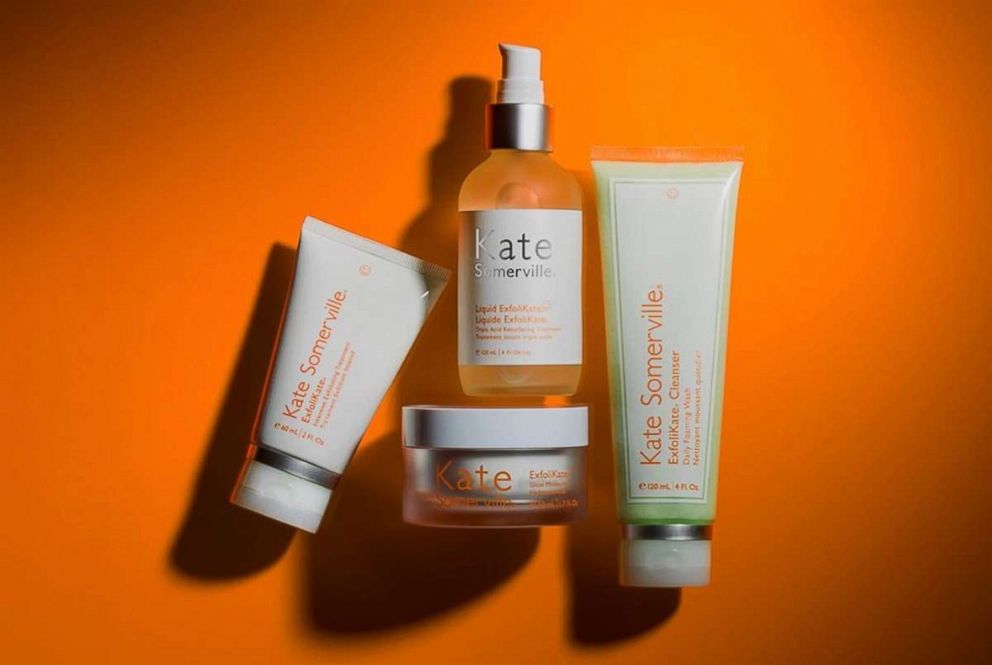 After opening her iconic skincare clinic in Los Angeles, Kate Somerville has been caring for people's skin for over 25 years and she has bottled some of Hollywood's best-kept secrets into her transformative skincare line. As seen in major beauty retailers, this assortment of skincare is designed to transform the skin. There are six options from the ExfoliKate collection including Intensive Exfoliating Treatment, Daily Foaming Wash, Liquid ExfoliKate and Glow Moisturizer, which reduces surface dullness, uneven skin texture and the appearance of lines and wrinkles. Free shipping!
Lune+Aster: Foolproof Makeup
Original: $18 to $48
GMA Deal: $9 to $24 + FREE SHIPPING
50% savings
Valid: 3/21/19
gma-luneaster.com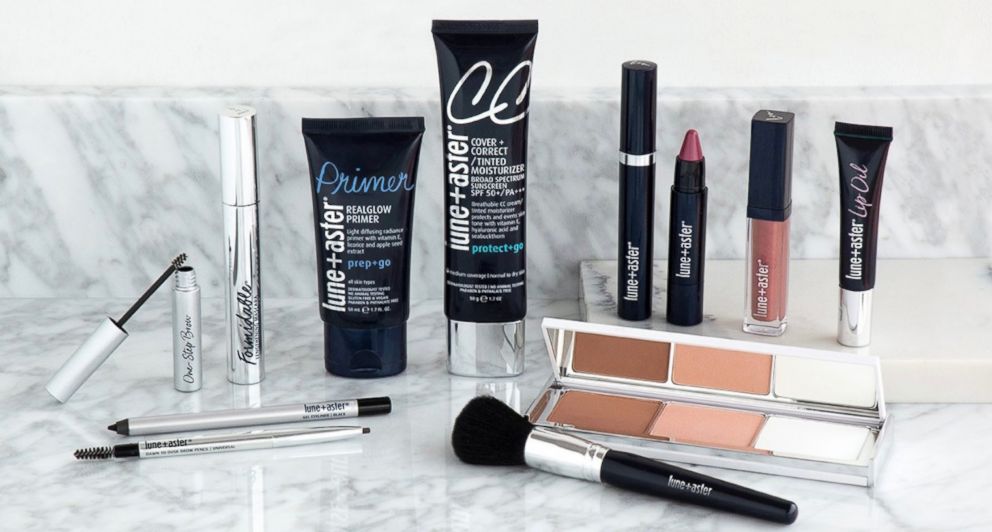 Created by the co-founder of Bluemercury, Lune+Aster is a good-for-you cosmetics brand for the woman who is seeking straightforward makeup solutions. This vitamin-infused, vegan and gluten-free makeup requires minimal effort and results in maximum impact. From a primer and palette to brow gel and lip gloss, there are 12 options to choose from. A stand=out favorite is the Vitamim C+E Lip gloss that nourishes and soothes lips with vitamins C and E while adding a pop of color and shine and features 20 iconic titles that celebrate women from Soccer Mom to Power Player. Free shipping!
COLOR WOW: Root Cover Up & Haircare
Original: $12 to $34.50
GMA Deal: $6 to $17.25
50% savings
Valid: 3/21/19
gma-colorwowhair.com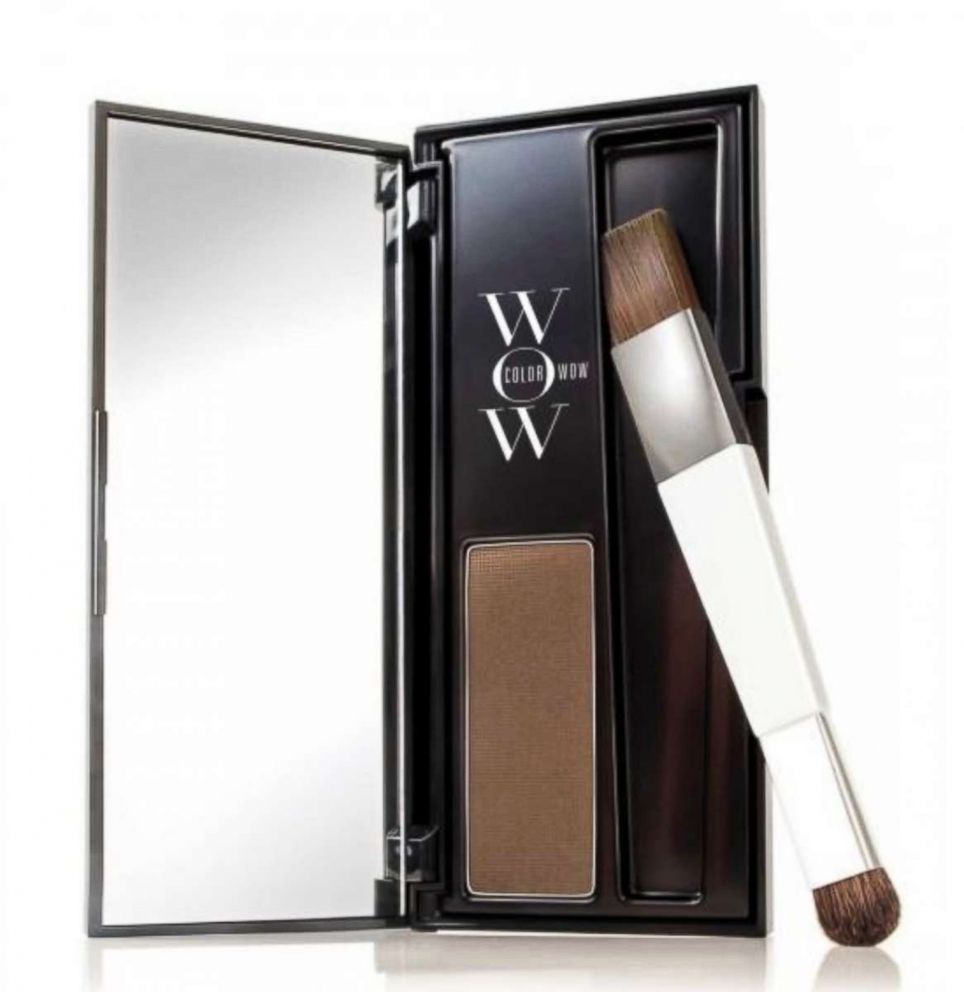 Achieve that fresh-from-the-salon feeling with COLOR WOW. Featuring the popular Root Cover Up, the mineral powder covers grey roots instantly and seamlessly with its water-resistant formula. Fast, easy and precise, this no-mess application adheres to hair without feeling sticky, oily or stiff. This can also be used to fill in hairlines and cover gaps to create the look of thicker hair. A variety of hair care is also available, including Speedy Dry Blow-Dry Spray, Raise the Root and Color Security Shampoo & Conditioner. Shipping is $5.95 or free for orders over $50.
Honestly Margo: Bath & Body Products
Original: $6 to $20
GMA Deal: $3 to $10
50% savings
Valid: 3/21/19
gma-honestlymargo.com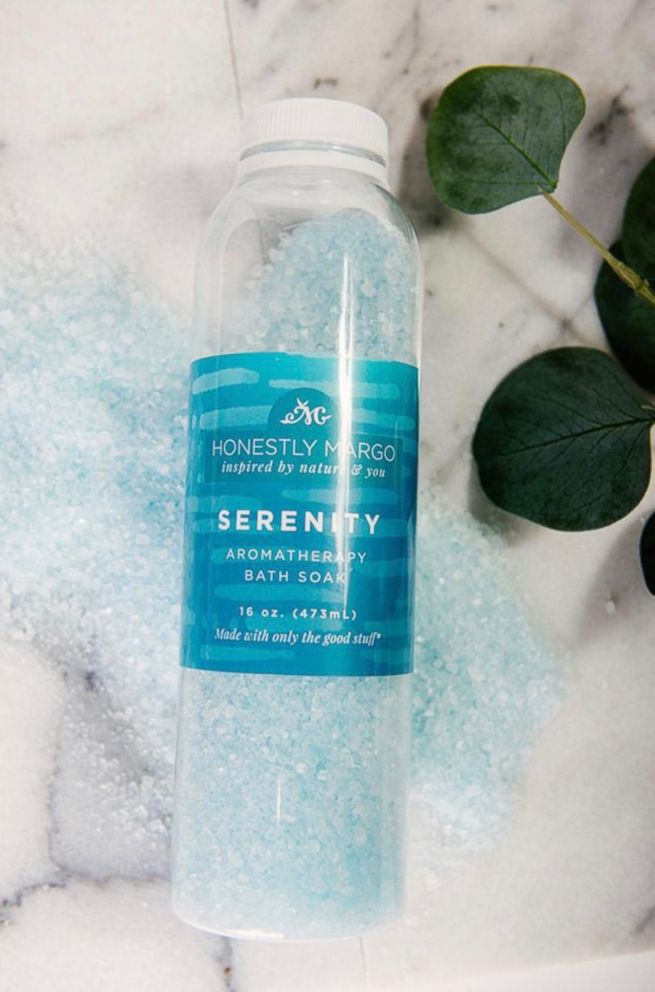 Simple, fresh and unique, Honestly Margo's bath and body products were created by a mother/daughter team. Cruelty-free and made with natural and organic ingredients, all of Honestly Margo's products are made in America. Pamper yourself with dozens of options including Bath Soaks, Aromatherapy Balms and Shower Mists, Body Wash, Hand & Body Lotion, Roll-On Lip Gloss, Tinted Balm and Bubble Fizz, which will bubble, fizz and shimmer in the bath. Shipping is $6.95 or free for orders over $30.
Face Halo: Modern Makeup Remover
Original: $22
GMA Deal: $11 per 3-pack
50% savings
Valid: 3/21/19
gma-facehalo.com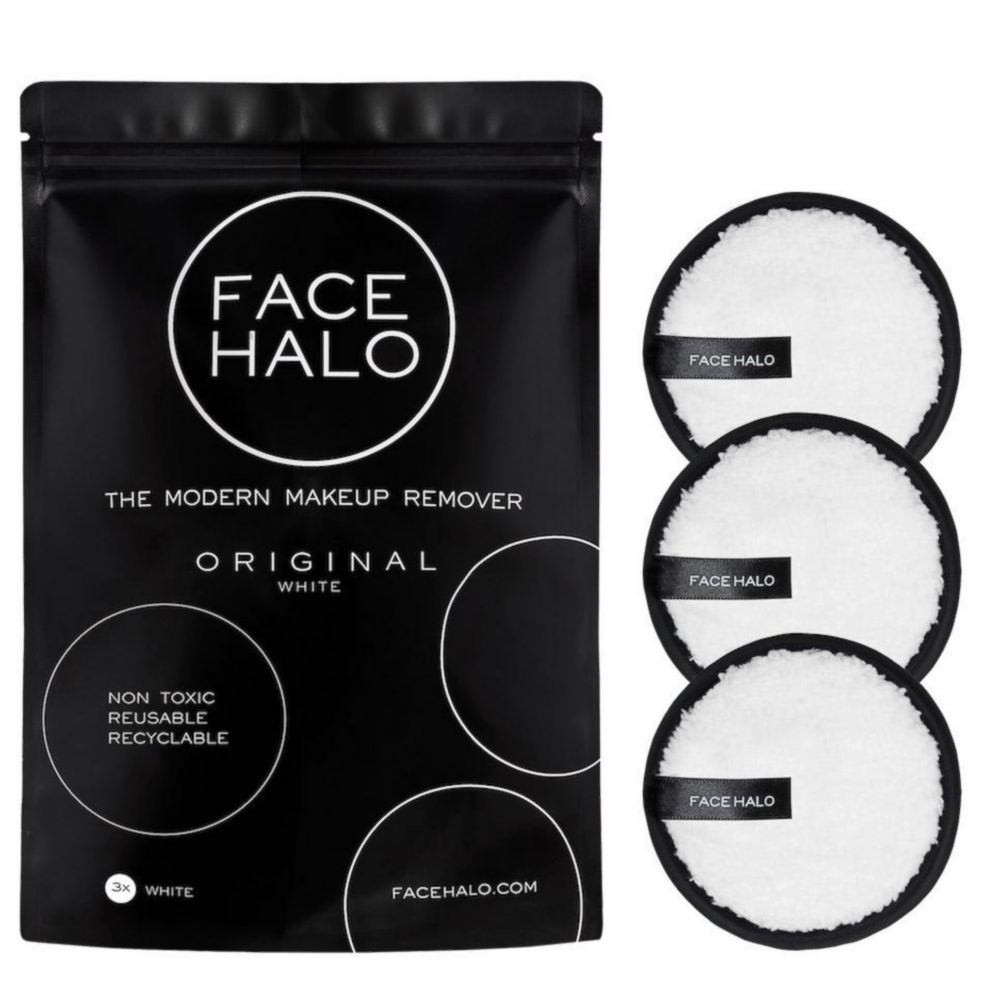 Eliminate disposable makeup wipes and reach for a Face Halo instead. Using only water, Face Halo quickly and easily removes makeup. The HaloTech fibres trap and remove makeup for a deep clean and gentle exfoliation with no rubbing or scrubbing. Non-toxic and reusable, Face Halo replaces up to 500 single-use makeup wipes. Face Halo is machine washable and lasts up to 200 washes. This deal includes a pack of three. Shipping is $2.
NEED HELP? CONTACT TORY: Anyone who needs assistance with a deal can email Tory Johnson directly: help@gmadeals.com. Tory and her team respond to all viewer emails within an hour during business hours.