If you look back on your makeup collection over the years, chances are Lip Smacker lip balms were a part of it.
Now, Lip Smacker is celebrating its 50th anniversary with a limited-edition vault collection featuring 50 flavored lip balms, including vanilla, watermelon, Coca Cola, cotton candy and oatmeal cookie, to name a few. There are also lip balms with designs featuring Mickey and Minnie Mouse, "Frozen" characters Elsa and Olaf, Princess Jasmine and much more.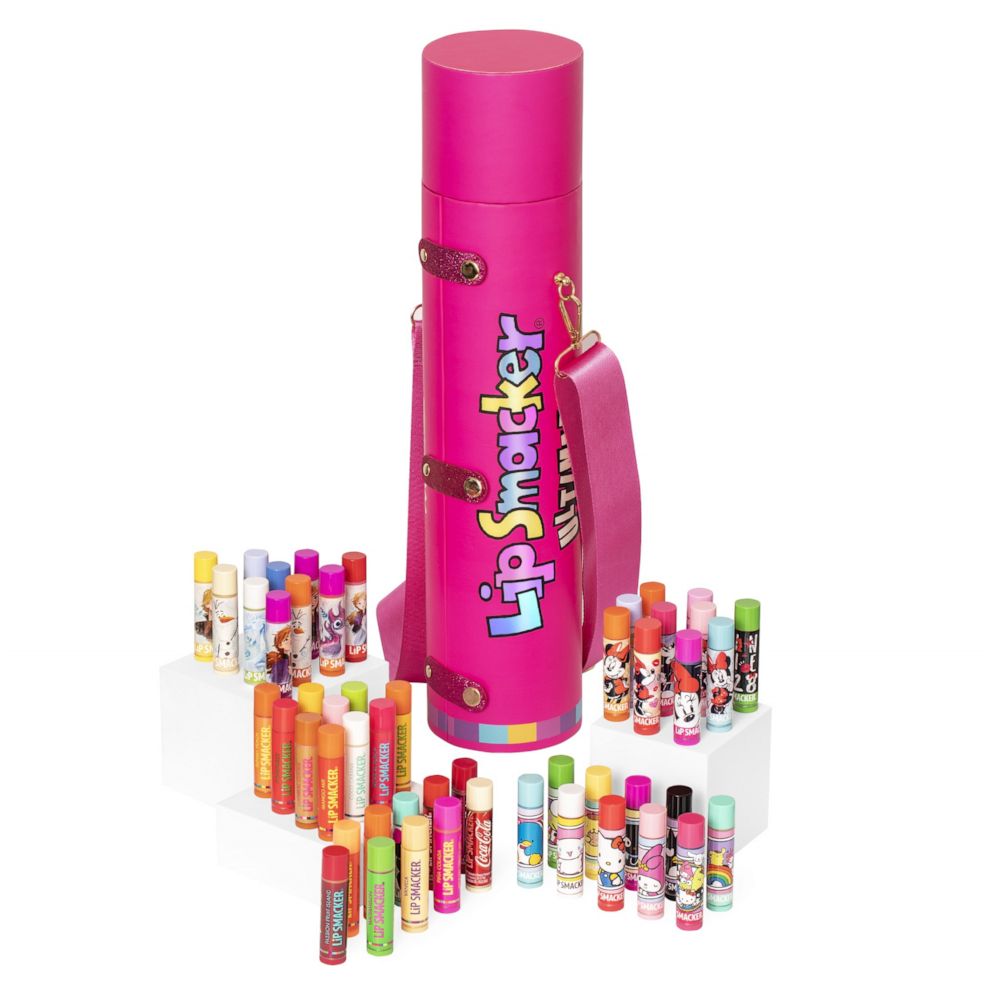 The 50th Anniversary Vault Collection is housed in a giant Strawberry Lip Smacker tube equipped with a strap so you can carry it like a purse.
"Lip Smacker has always been about more than just lip balms -- it's about memories, self-expression, and a sense of nostalgia that brings smiles to people's faces," Alice Chen, Lip Smacker's senior vice president of marketing, said in a news release. "From 1973 to now, our brand has left an indelible mark on individuals of all ages."
You can shop the vault now for under $100 on Amazon!
Get more shopGMA! Sign up for our newsletter, and follow on Instagram and TikTok.
By clicking on these shopping links, visitors will leave Goodmorningamerica.com. These e-commerce sites are operated under different terms and privacy policies than Goodmorningamerica.com. ABC will receive a commission for purchases made through these links. Prices may change from the date of publication.