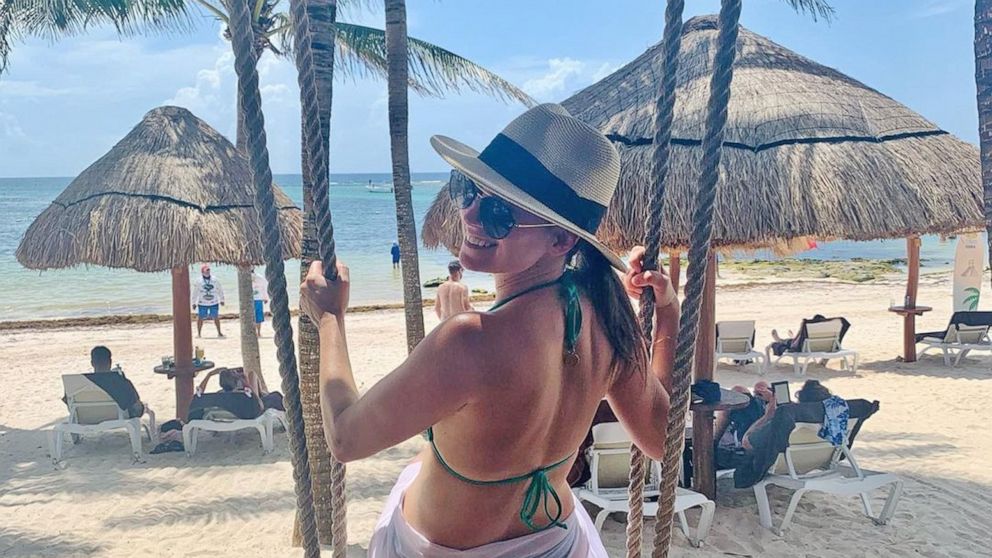 Happy National Beach Day!
If you haven't yet made it to the beach this summer (or you're simply ready for another weekend getaway), today's the day to plan.
BeachBound, an online travel site specializing in beach travel and a sponsor of "Good Morning America," offers a wide selection of curated beach experiences with a list of more than 70 destinations worldwide. The site allows vacationers to book flights, hotels, excursions and transportation while discovering new places without the stress of regular travel planning.
In celebration of National Beach Day, BeachBound is hosting a sweepstakes where one lucky winner will win a trip every year for 20 years! Visit BeachBound's website here to learn more: https://www.beachbound.com/nationalbeachdaygiveaway/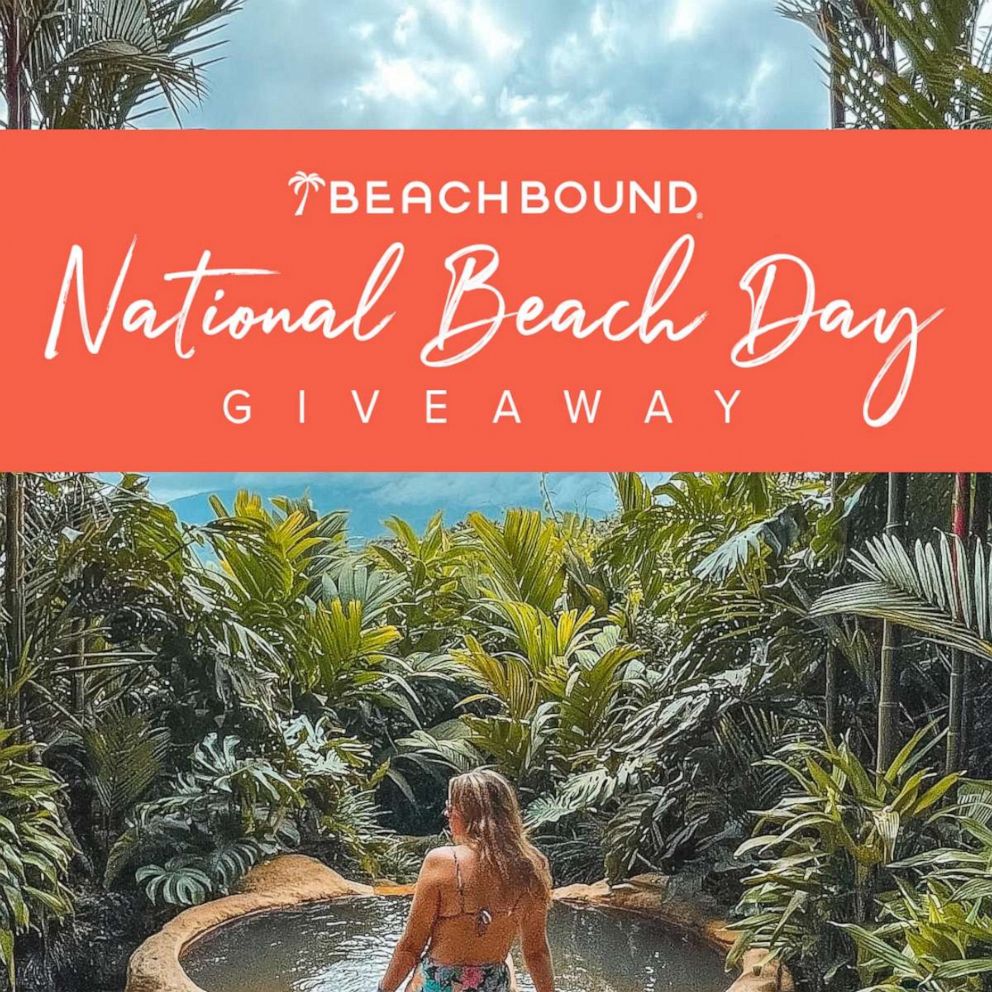 Nadine Sykora, a travel vlogger who documents her experiences on Youtube and Instagram, shared some of her favorite beach destinations with "Good Morning America."
Check out her picks below and use BeachBound to lock in your next adventure.
Best beaches for a romantic couple's getaway
Playa Santa Teresa, Costa Rica
"Situated on the Nicoya Peninsula, this beach is rugged in its beauty and surrounded by jungle, but with a laid-back and secluded ambiance," Sykora said. "Take a romantic horse ride along the beach, bliss out with sunrise yoga, or eat some organic plant-based food at one of the many restaurants around the area."
The Exumas, Bahamas
"This isn't a specific beach, but a chain of 365 islands full of deserted cays and secluded beaches," Sykora said. "Rent a boat or join a charter and island hop amongst the crisp white sand and turquoise waters. Some of the world's most stunning beaches, all to yourself."
Best beaches for families with kids
Waikiki Beach, Oahu, Hawaii
Sykora called this an "iconic and classic Hawaiian beach." There's "blue water [and] yellow sand, but [it's] still close to the main strip of restaurants, shopping, and all the amenities you need." Sykora said that Waikiki Beach is also good for beginner surfing, for those interested in taking lessons.
"Although it's one of the busiest beaches, you win on convenience, ease of access, and reliably good conditions. It's also near some of the best family resorts on the island."
Doctor's Cave, Jamaica
"While you do have to pay a small admission to enter this beach and its respective beach club, it's worth having the amenities when you are traveling with kids. Clean beaches, wi-fi, changing areas, lounge chairs, and restaurants are some highlights. It's also a part of the Montego Bay Marine Park which has a wide variety of marine life among the coral reefs," Sykora says.
Best beaches for relaxation
Galley Bay Beach, Antigua
At Galley Bay Beach, you can "enjoy a spotlessly clean, laid-back, and peaceful beach. The accompanying resort is adults only and it never gets too busy, so it'll seem like you have the beach all to yourself," Sykora said.
Half Moon Caye, Belize
"This area is only accessible by boat and it's a historical national park and protected area," Sykora said, adding that this makes it a pristine location.
It's "quiet and oh-so-relaxing," she added. "It's also a hub for wildlife. The jungled vegetation above is a breeding area for a Red-footed Booby colony, and below in the crystal-clear waters there is an abundance of marine wildlife."
Best beaches for a solo-adventure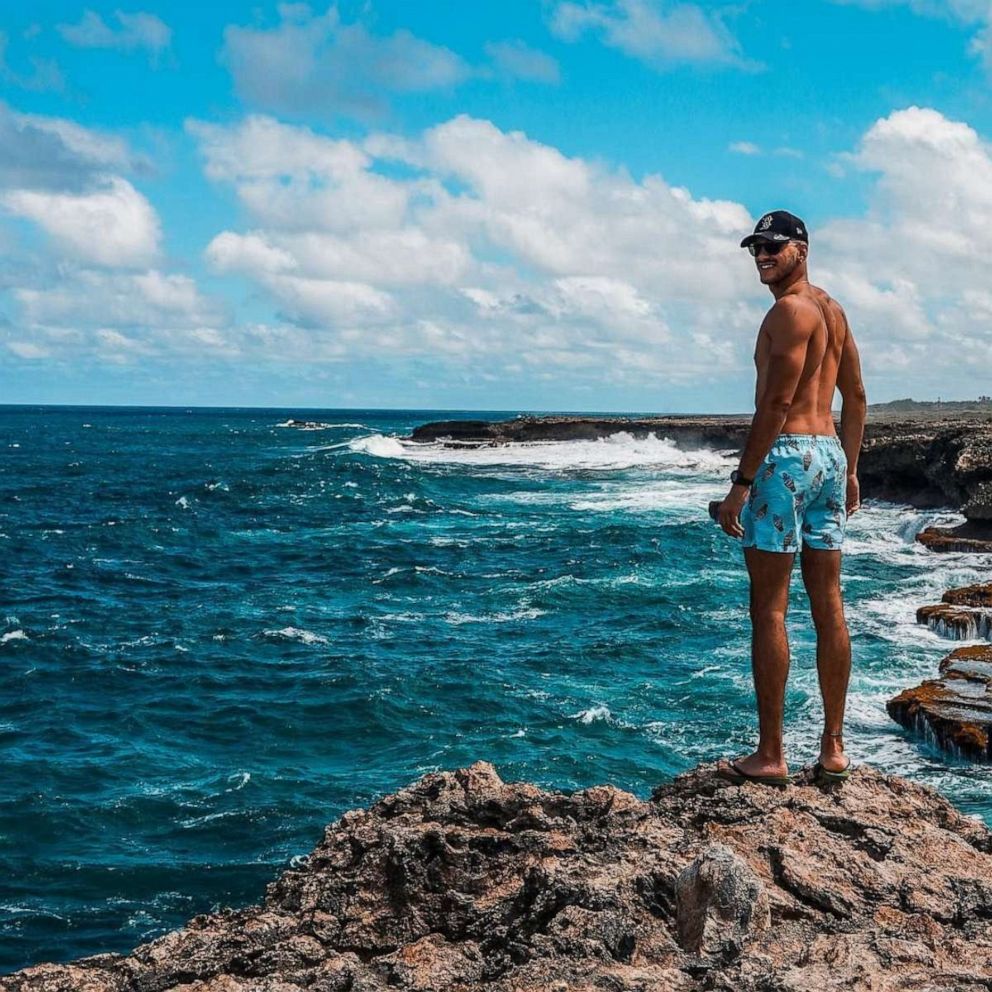 Castara Beach, Tobago
"Surrounded by a fishing village, this spot is for those looking for a 'local's beach,'" Sykora said. It's remote with basic amenities, she explained, and you'll find a working clay oven with fresh handmade bread.
"Get a chance to connect with the locals without being swept up with the tourists," she added.
Playa Paraiso, Tulum, Mexico
"[This is] one of the many beautiful beaches in the Tulum area," Sykora said. She recommended finding a lounge chair and kicking back with drinks from the beach club.
"The beaches in this area can get a fair bit of seaweed, so it's good to look up the current conditions before you go," Sykora said. Plus, check out nearby Mayan ruins or explore the town for its "vibrant nightlife."
"There are plenty of other solo travelers visiting the area," Sykora added, "so you'll easily make friends (if you want to)."