The Nutella Cafe arrived in New York City and we are going hazelnuts
If you dream about Nutella, now's your chance to do it in a hotel blanketed in the creamy cocoa-hazelnut spread.
Hotella Nutella, a soon-to-be bed and breakfast destination inspired by the sweet treat, will be a one-of-a-kind getaway experience in Napa Valley, California.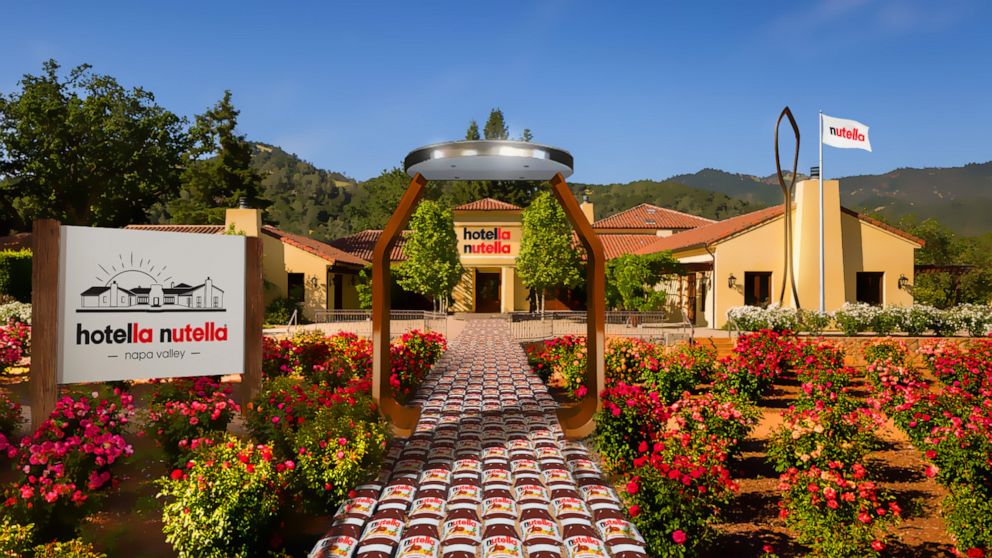 For one weekend only, Jan. 10 to 12, Nutella will host a hospitality event unlike any other, designed exclusively for the brand's "most dedicated fans," the company announced Wednesday.
Fans of the sweet breakfast treat will be able to take part in interactive cooking sessions dreamed up by celebrity chefs Geoffrey Zakarian and Tanya Holland and pancake artist DanCakes.
The Food Network host and restaurateur will demo the art of breakfast for dinner to highlight the main ingredient of the weekend, while the Brown Sugar Kitchen chef and owner will tap into her inventive soul food recipes to serve up a Nutella-filled Southern style breakfast.
If that's not sweet enough, DanCakes will teach guests the secrets of edible art with a hearty dose of the chocolate hazelnut spread.
The hotel will feature Nutella-inspired items and larger-than-life breakfast décor, from croissant pillows to Nutella alarm clocks.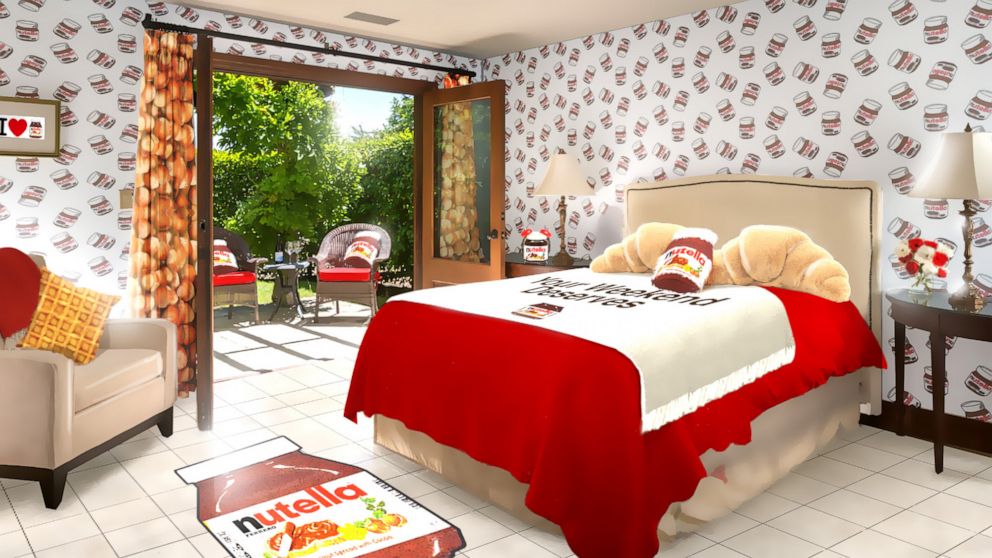 To have a shot at waking up to the subtle nutty cocoa smells in the heart of wine country, fans have to submit a video to win a reservation.
The video must showcase "why Nutella makes their mornings special" and explain why they deserve "the ultimate Nutella experience," according to the brand.
There will be three grand prize winners, with each allowed to bring with them one additional Nutella-aficionado. The trip will include round-trip coach flights, a two-night stay and transportation to and from the airport and hotel.
The contest is open to all U.S. residents at least 21 years old. Entries must be submitted by midnight on Dec. 8.