Adam Levine denies affair accusations
Maroon 5/Interscope Records
Maroon 5 has released the music video for their reflective new single "Middle Ground" -- and it features a few special guest stars.
In the visual, the group forgoes anything high-concept and puts the focus on simpler moments, with the band sitting around in a songwriting session and performing together in a home studio.
The big surprise, however, comes when we begin to see glimpses of Adam Levine's wife Behati Prinsloo and the couple's two eldest children, daughters Dusty Rose, 6, and Gio Grace, 5.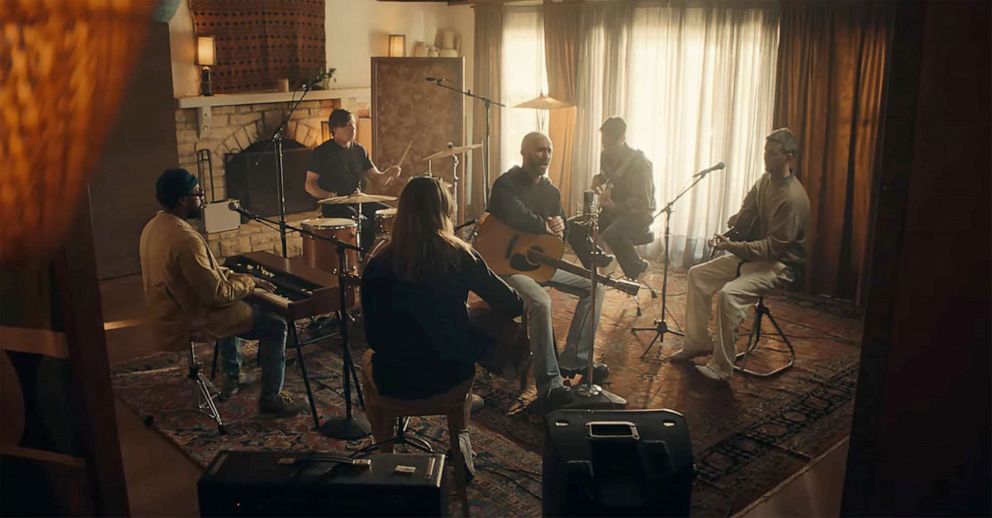 At one point in the David Dobkin-directed music video, Prinsloo sits on Levine's lap as the band hangs out around a picnic table where they later share a meal together.
As for the couple's daughters, they are seen with their mom in the background of a simple shot of Levine singing, and at one point run up to their parents who are relaxing in a hammock.
Later on, one of the daughters also plays chess with her dad and is seen outdoors, playing with bubbles.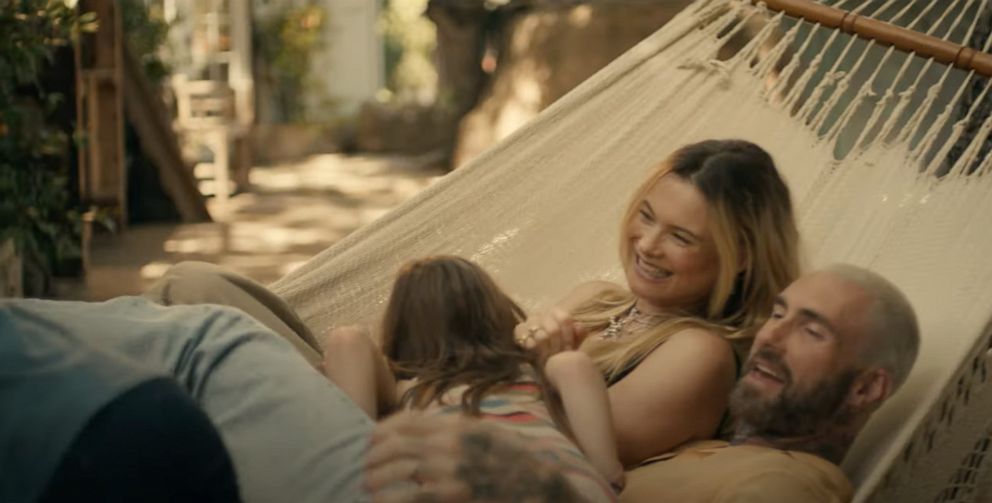 Levine, 44, and Prinsloo, 35, welcomed their third child together in January.
The Maroon 5 frontman faced cheating rumors last year, though he maintained in a statement that he "did not have an affair" but had "crossed the line."
"My wife and my family is all I care about in this world," he shared at the time. "I take full responsibility. We will get through it. And we will get through it together."